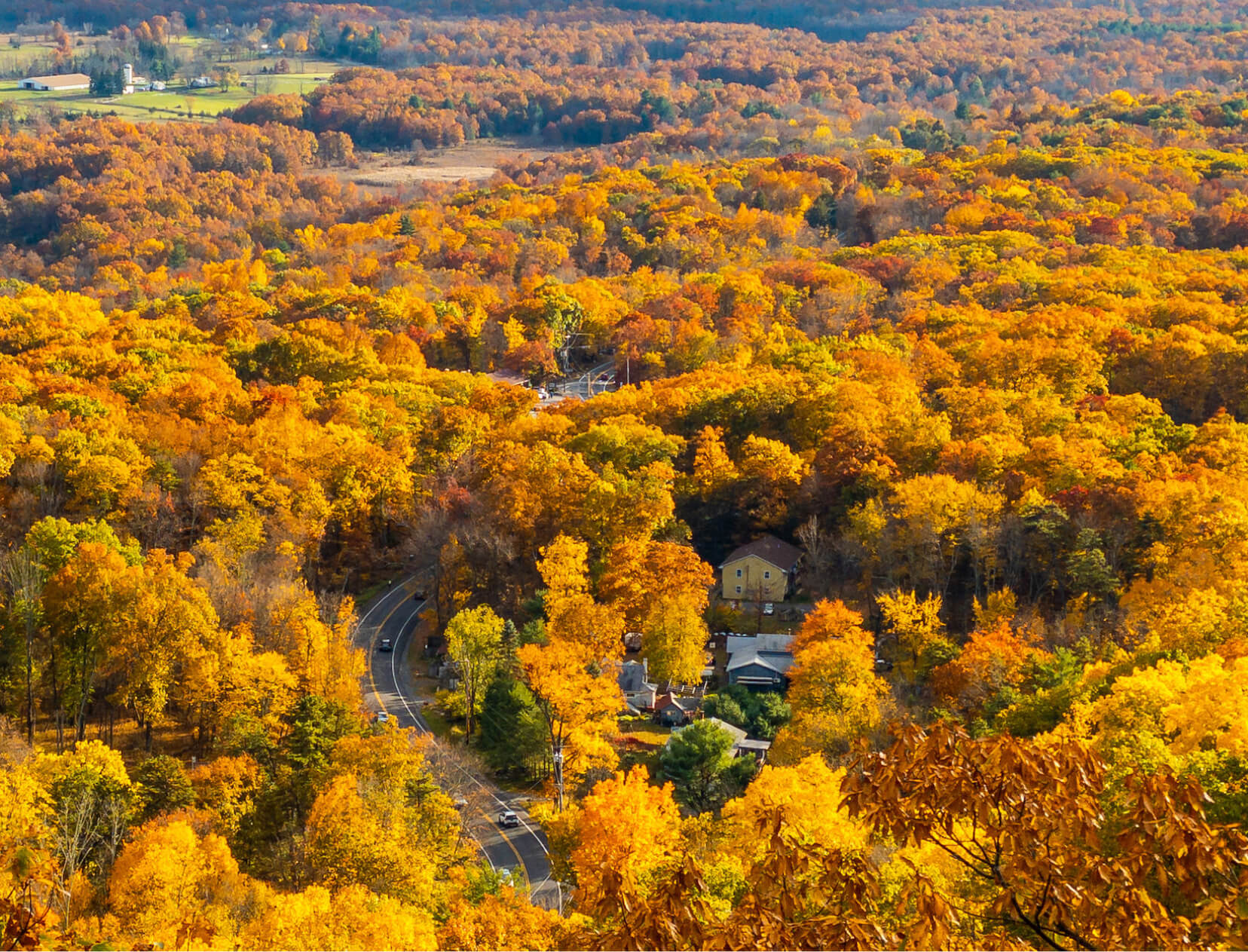 Where to Get Away This Fall
(and What to Bring)
Fall—in all its season-shifting, crowd-dwindling splendor—is when some of our favorite escapes come alive. Whether you're looking to kick back beachside, peep some leaves, or dust off the ole passport because it's been a minute, these three long-weekend getaways are a) easy to get to, b) require little more than a few days to indulge in fully, and c) are guaranteed to scratch the where-to-next itch.

THE HUDSON VALLEY
For many, it's not really fall until you've plucked an apple from an (organic, family-run) orchard. Or bellied up to a moody bar while the piano man keys through your favorite song. Welcome to the Hudson Valley—where this time of year, the foliage is spectacular, the vibes are strong, and the small-town charm is downright palpable. So stay awhile: This upstate escape two-ish hours from Manhattan is a whole autumn mood.
DO

SHOP
pack

Mexico City
Tucking into chiles en nogada, sipping ponche, wandering through the candlelit cementerios during Día de Los Muertos—the magic of Mexico City goes into overdrive come autumn. Plus, mezcal just tastes better when it's not too hot out, the crowds do, in fact, finally die down, and anything you want to do—from hyper-hipster bars in Roma Norte to reservations in Polanco to the treasure-trove that is Coyoacán—is totally doable.
Find more inspiration in our Mexico City Guide.
do

pack

Malibu
No lines. No swarming beaches. No competing for PCH-side parking. This time of year is, in our humble opinion, one of the best times to hunker down in Malibu for a long weekend. More specifically, Nobu Ryokan is the one place where you can go from walking the coastline to taking a dip in a private outdoor soaking tub to tucking into Nobu toro rolls—without leaving the property.
For more recs, check out our Malibu Guide.
Do

pack