What the Four Seasons Napa Valley Drive Experience Is Like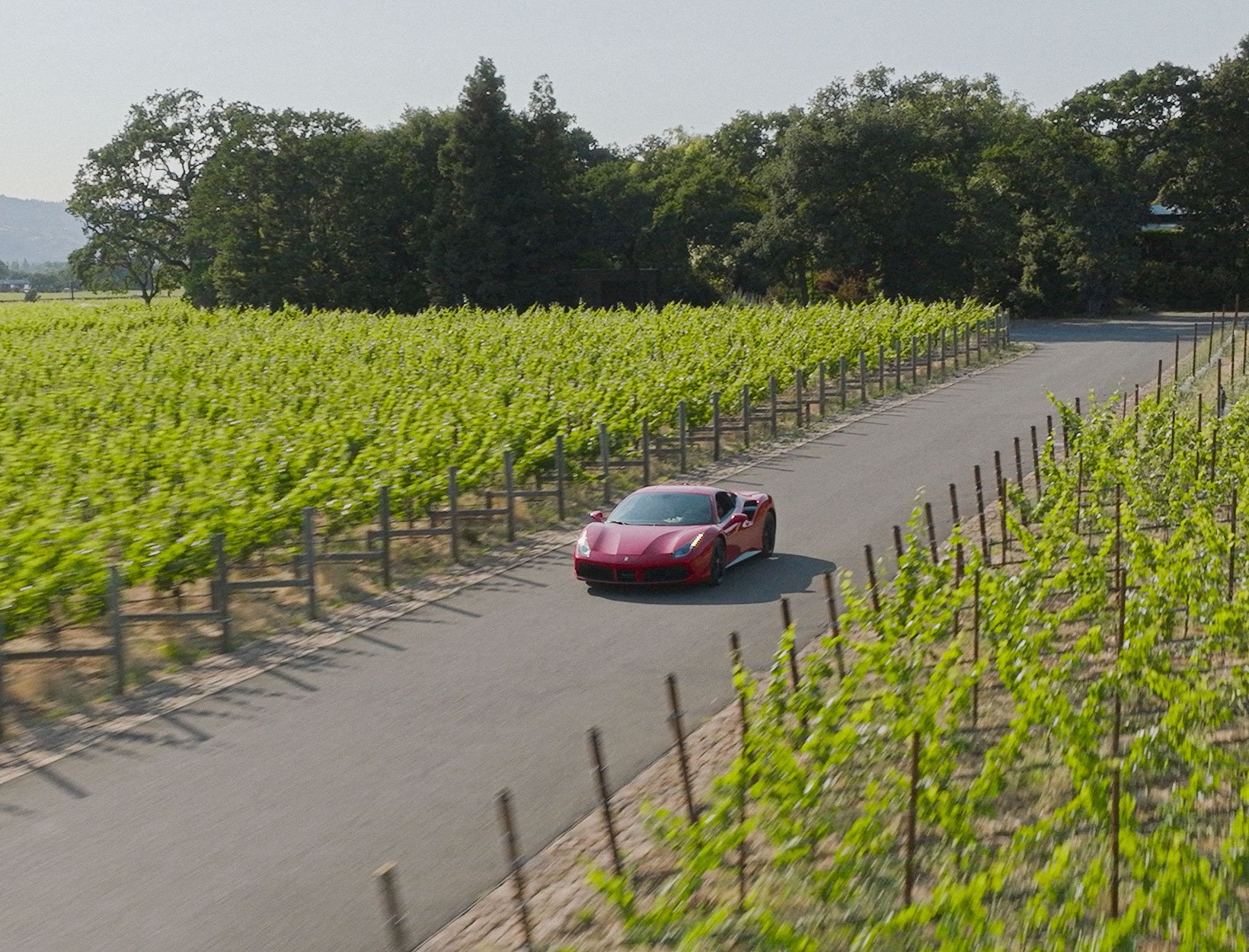 I'm not that into cars. I've owned only two in my life; the current one is a Honda CR-V that my sister gave me after she bought her Mercedes. And I'm not a big fan of driving, either—I spend a lot of time in traffic in LA. Enough said. So why did I attend a driving experience press trip with Four Seasons Napa Valley? I'm embarrassed to say: I didn't think there was going to be that much driving involved (forehead slap emoji). In my defense, though, when I saw the words "Napa Valley," "Four Seasons," "fine dining," and "spa treatment," I kind of dismissed the driving part.
When I arrived, a massage and wine tasting at Elusa were first on the agenda, followed by a beautiful outdoor dinner, with Napa Valley's lush green hills as the backdrop.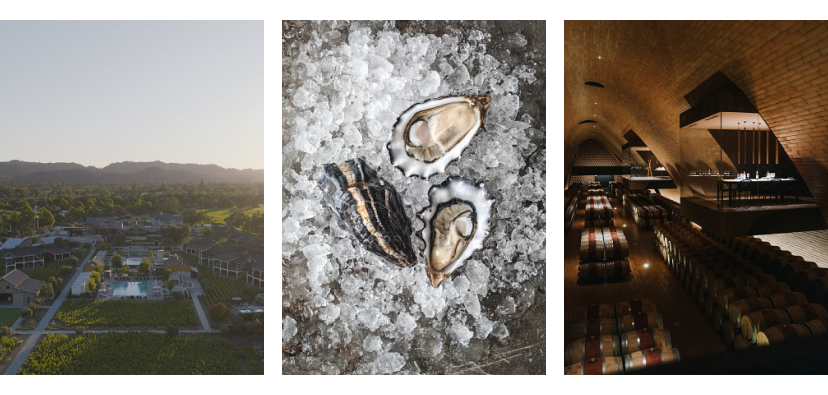 The next morning, I strolled to the front courtyard to find a freshly groomed red Ferrari 488 GTB coupe, grey Lamborghini Huracán EVO convertible, white Aston Martin DB11, and white Bentley Continental gleaming in front of my eyes. Exhilaration and anxiety tossed around in my stomach as the instructor went through the driving safety protocols and I anticipated which car I'd drive first.
Lucky me, it was the Ferrari. I don't know what I expected—I'd never been inside a Ferrari prior to this—but it felt more like maneuvering an exceptionally luxurious, tremendously fast go-kart than an actual car. Far-fetched comparison (maybe), but it was very low to the ground, and you had to squeeze lever-like handles to shift it into drive. And the way it glided through windy twists and turns and near the gorgeous cliffs of Bodega Bay, it felt like I was in a virtual reality. (I pretended I was a race car driver.)
An hour into the drive, though, my legs were begging for a break, just as we approached our first destination: Hog Island Oyster's farm in Tomales Bay, which is known for its fresh, sustainably grown oysters. After a shucking lesson—a steady hand plus a little grit does the trick—and a gorgeous lunch spread, we were back on the road. Of course, there was no drinking followed by driving for me at any point of the trip—and for the next stops we got on a bus for a wine tasting at the incredibly gorgeous Rudd Estate. Its Samantha's Cabernet Sauvignon was divine. And next: an exquisite dinner at Press, a Napa favorite.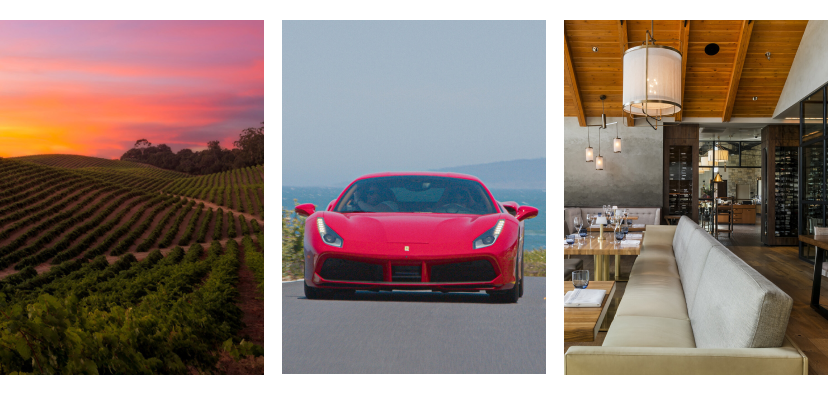 During the next couple of days and nights, there was no shortage of fine wines and delectable bites: a five-course wine-paired meal at Auro, Four Seasons Napa Valley's Michelin-starred restaurant; lunch at Ashes & Diamonds, a mid-century modern Napa gem; and more wine tasting at Adamvs. There was plenty more driving, too—this time in the Lamborghini and Aston Martin, which each had its own unique appeal.
Driving these absolutely exhilarating cars, I came to one conclusion: I could learn to love driving, if my Honda were a Ferrari and the Napa Valley hills were my commute.
So: If driving incredibly luxurious cars on planned routes with only the most beautiful views, dining at gourmet farm-to-table restaurants, and tasting wine at some of the best wineries in Napa Valley sounds thrilling to you, then Four Seasons' driving experience will be right up your alley. Its Napa trip for the public is at the end of this month.