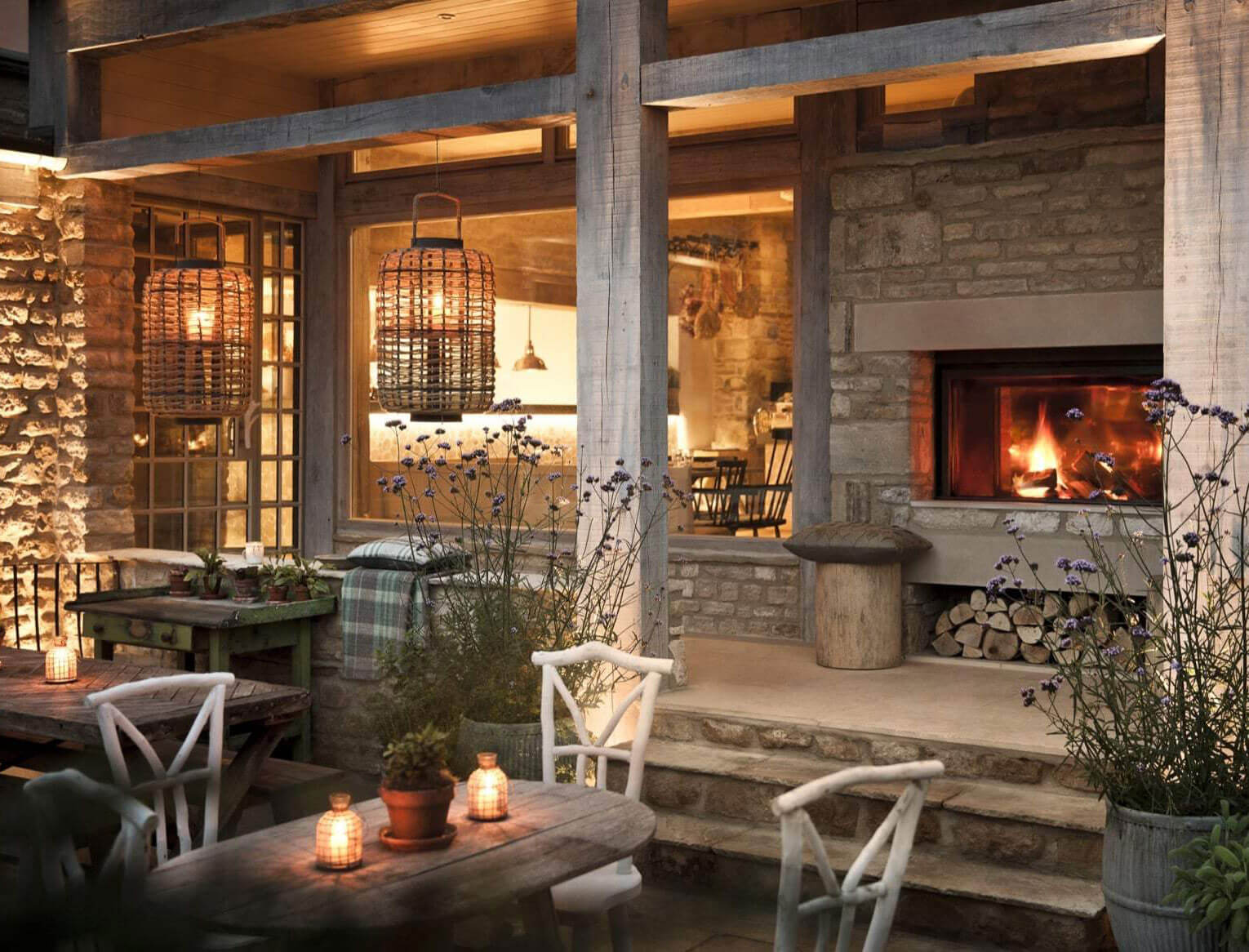 Photo Courtesy of The Wild Rabbit
Four Incredible Restaurants—to
Stay the Night
Food pilgrimages have become their own category of travel—a single restaurant can draw culinary obsessives from around the world to Copenhagen (for Noma) or Girona, Spain (for El Celler de Can Roca). But our favorite new trend in travel takes destination dining a step further. These are meals that will bring you to the remote wilderness of Sweden or a tiny, vineyard-dotted island in New Zealand—and invite you to stay over. At these restaurants, hospitality extends way beyond the food. These are places where dinner is an epic, hours-long affair; where your bedroom is (literally) steps away; and where you can do it all over again when it's time for breakfast.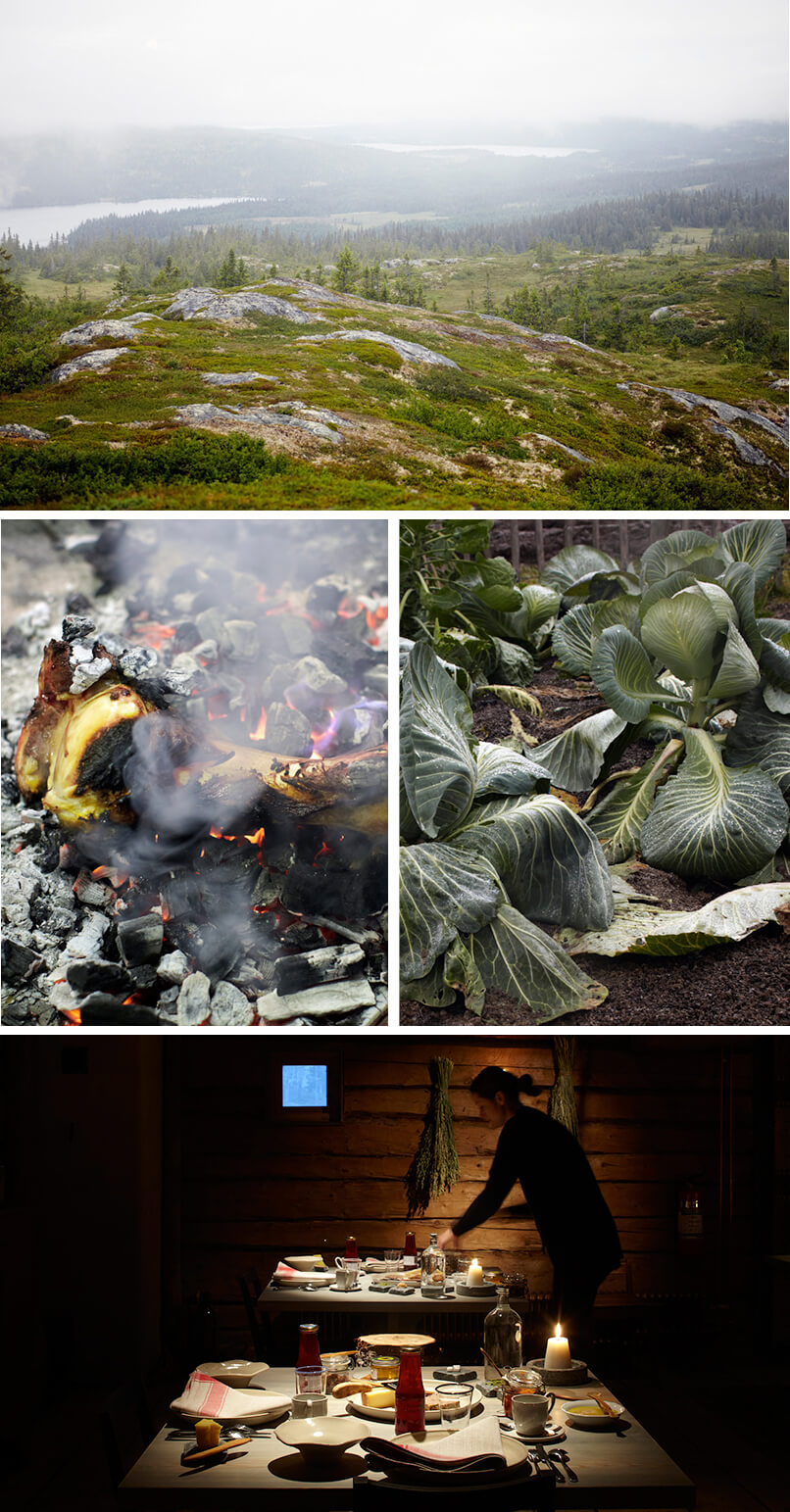 Faviken, Järpen, Sweden
Järpen (population: about 1,400) is known mainly for two things: being the epicenter of Sweden's best skiing, and Faviken—one of the original temples of the New Nordic food movement. The restaurant, about 375 miles north of Stockholm, sits on a forested 22,000-acre farm, where lamb, goats, and chicken roam. The rustic surroundings might seem at odds with some of the most innovative, modern, and (sometimes) downright peculiar cuisine, dreamed up by chef Magnus Nilsson. Almost all the ingredients, though, come from the farm or the immediate surroundings, giving the menu a cohesiveness. Dishes might include fresh wild trout roe served in a crust of dried pig's blood or crisp reindeer lichen (a fungus-alga hybrid that grows on trees) dipped in a garlic cream sauce. It's a thirty-two-course tasting menu made all the more decadent with wine pairings, so guests can choose the option of spending the night by booking one of Faviken's six bedrooms in the adjacent farmhouse, built in 1745. Cozy fur comforters, wood-paneled walls, and a just-soft-enough mattress provide a thoroughly restful night's sleep before guests wake to a breakfast of smoked ham and reindeer, homemade sourdough, fresh goat cheese, hand-churned butter, and cloudberry compote.
Do/See:
When weather permits, hiking in the wilderness around Faviken is glorious. Staff can direct you to the best spots, past lakes and through spruce and pine forests. You can expect to come across many of the ingredients used in Nilsson's creations (like lichen, mushrooms, flowers, and wild herbs) on your walk.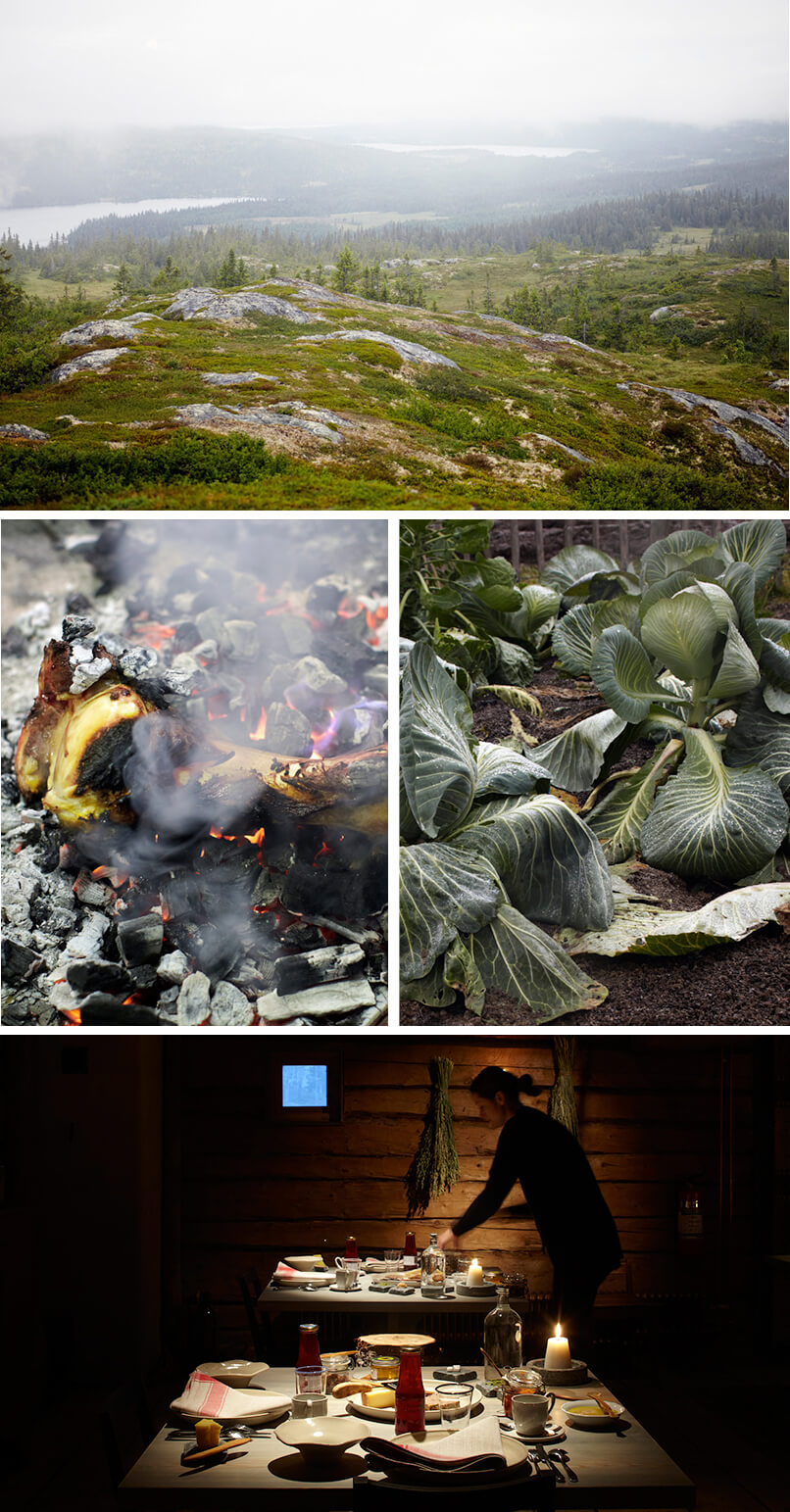 Single Thread Farms, Healdsburg, California
Sonoma County (and neighboring Napa Valley) is obviously famous for its food and wine, but even in this slice of culinary heaven, Single Thread Farms stands out. Husband-and-wife owners Kyle and Katina Connaughton's concept for their restaurant has roots in Japan, where they spent three years on the island of Hokkaido. It was there that the couple immersed themselves in the art of kaiseki (traditional multicourse meals) and omotenashi, a distinct form of warm, detail-oriented hospitality (guests at Single Thread are asked to fill out a questionnaire of preferences before their customized meal). The Connaughtons have taken these Japanese practices and made them relevant to Northern California, using the bounty of Sonoma and their five-acre farm (where there are beehives, olive trees, chicken coops, and heirloom fruit orchards surrounded by Cabernet Sauvignon, Zinfandel, and Chardonnay vines). Meals are typically twelve courses, and although each meal varies depending on personal preferences, you can expect dishes like pickled Kumamoto oysters with freshly grated wasabi, heirloom carrot salad with thyme and radish pesto, and roasted duck with komatsuna (Japanese mustard greens) and black truffles. The five guest rooms overlook downtown Healdsburg and have fourteen-foot ceilings, exposed white brick walls, and redwood-beamed ceilings. Each comes with Aesop products, house-made chocolates, chamomile ice cream in the freezer, and (best of all) a Japanese-style breakfast served in-room, consisting of grilled salmon, miso soup, tofu, and tsukemono (pickled vegetables).
Do/See:
Downtown Healdsburg is one of the more compact and easily walkable towns in Sonoma, and strolling past the galleries, cafés, and shops is a pleasant way to spend an afternoon. Don't miss the Shed, a modern, 10,000-square-foot temple to the best of wine country, including a fermentation bar (serving kombucha on tap), a housewares shop, and a larder for cured meats, artisan cheeses, house-made pickles, and preserved fish.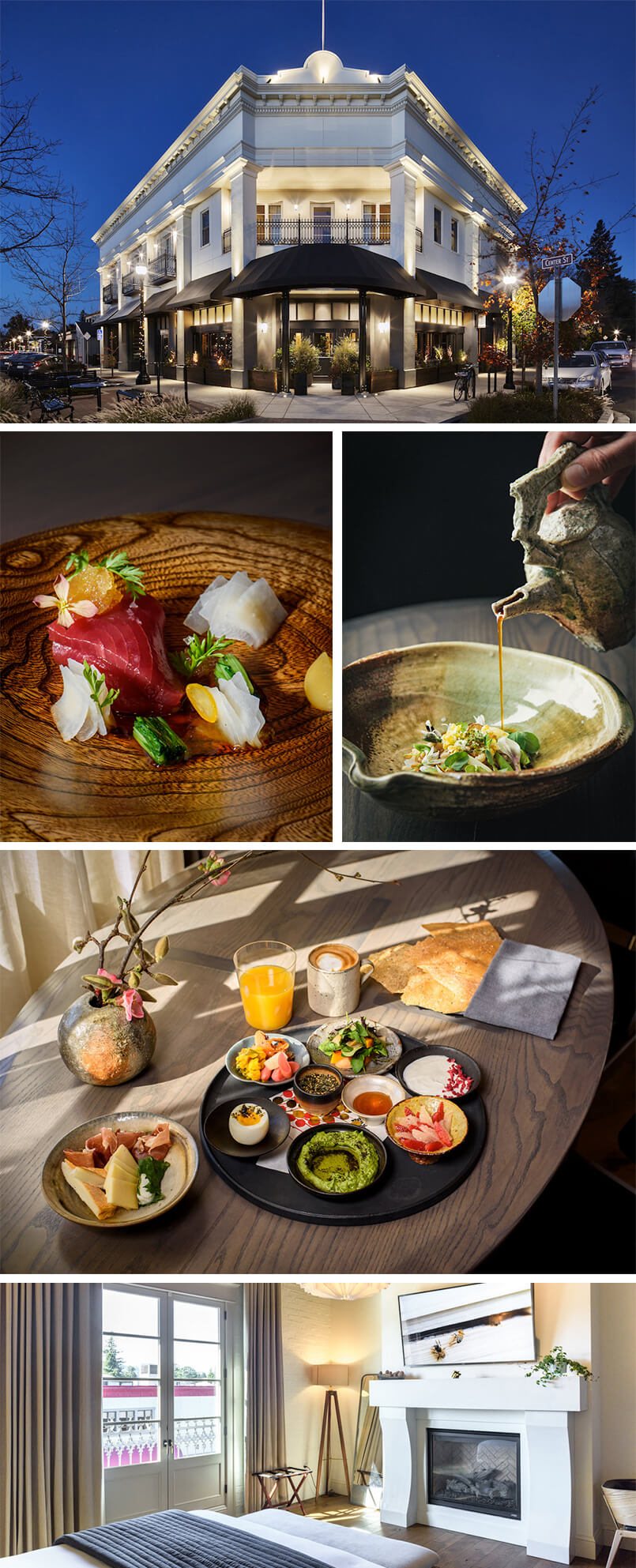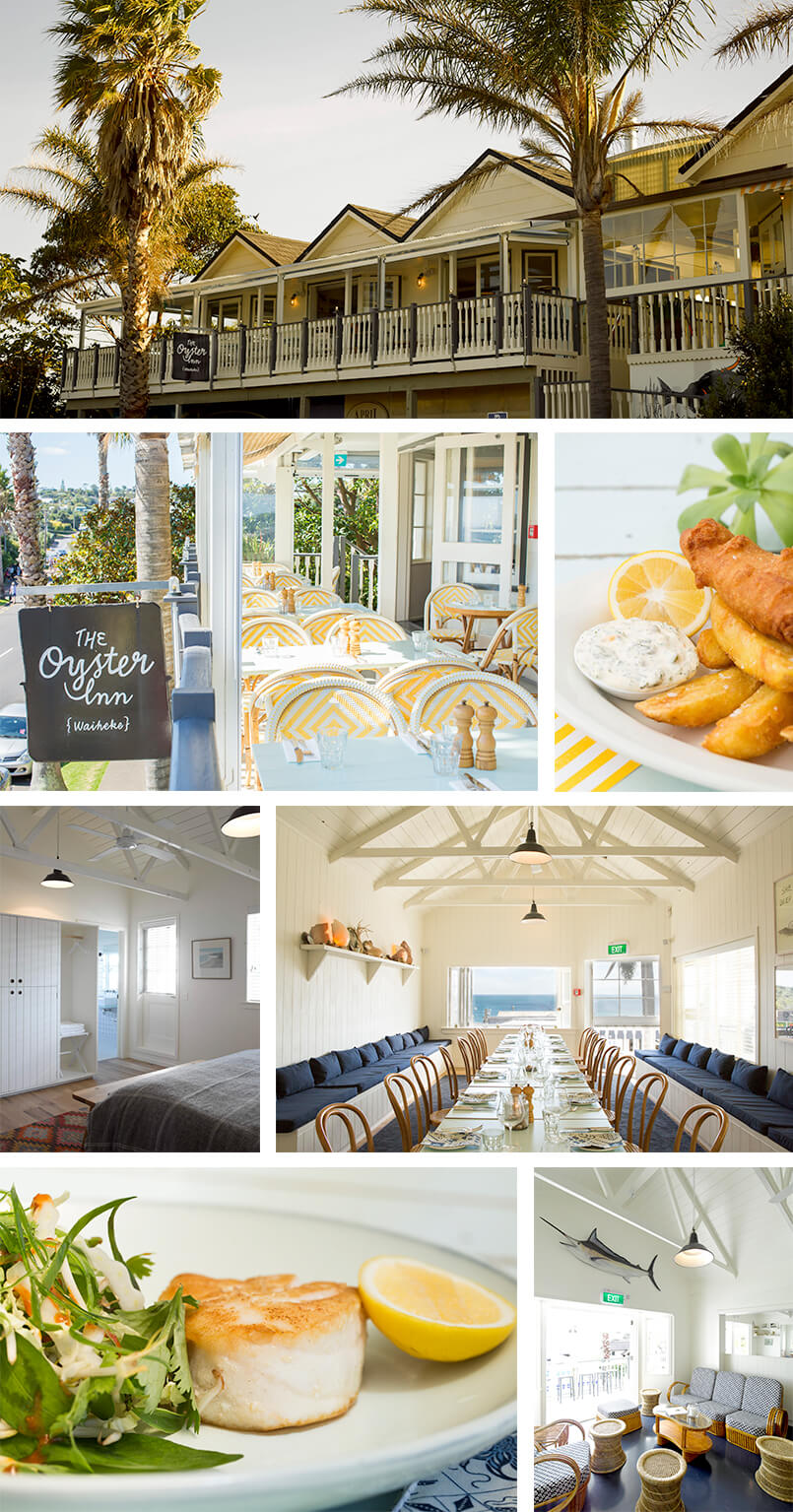 The Oyster Inn, Waiheke, New Zealand
It's just a forty-minute ferry ride from Auckland, but Waiheke Island, about thirteen miles east of New Zealand's largest city, feels like another planet. The atmosphere is one of calm sophistication, the landscape is ethereal, and good food and great wine are the priority. Which brings us to the Oyster Inn. Opened in 2012, it quickly gained a reputation as the best place on the island for (well, yes) oysters, especially the Te Matuku variety, sourced right off local shores. Other seafood options (kingfish sashimi with yuzu, salt and pepper squid with coriander and crushed peanuts, seafood bisque with mussels, prawns, and scallops) are equally satisfying, but it's worth trying the braised beef cheeks and the pumpkin sheet pasta (with house-made ricotta and crispy sage), too. The wine list is packed with Chardonnays, Pinot Noirs and Syrahs from Waiheke vineyards. The whitewashed dining room feels light, airy, and clean—an atmosphere that extends to the restaurant's three sparsely decorated guest rooms, which have high, wood-beamed ceilings, kilim rugs, and photographs of yachts and beach landscapes that nod to the nautical location.
Do/See:
It's sacrilege to come to Waiheke and not visit at least one winery. Our favorite is Tantalus Estate, a sustainably minded, thirteen-acre vineyard within the island's Onetangi Valley that produces excellent Bordeaux and Rhone-style reds. The parklike grounds include fields of wildflowers, meant to increase the biodiversity of the area.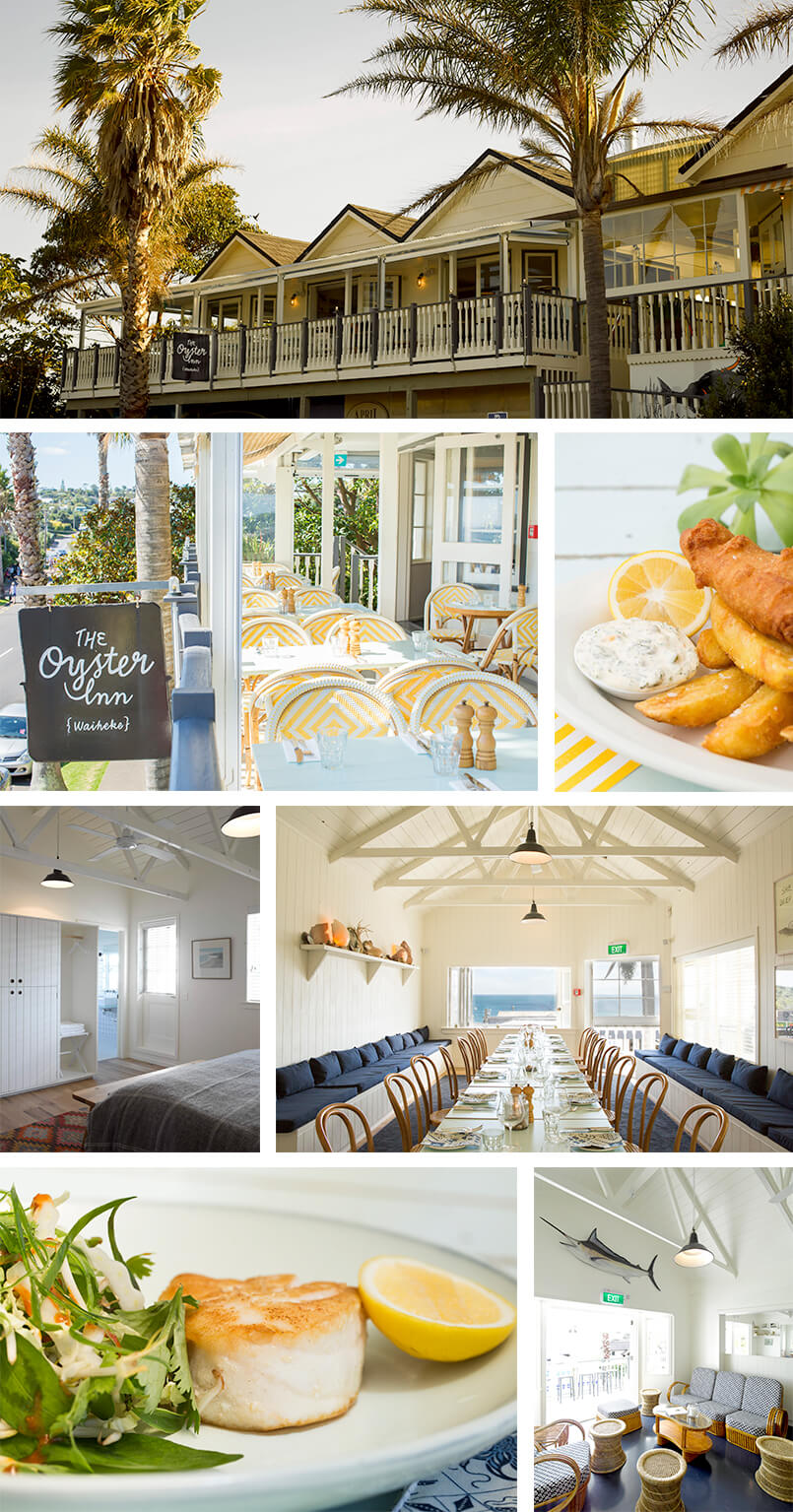 The Wild Rabbit,
Kingham, England
Over forty years ago, in the bucolic expanse of England's Cotswolds, Daylesford became one of the first high-profile adopters of organic, sustainable farming practices. The name has become synonymous with a distinct kind of English eco-chic (to see why, just take a look at the beautifully designed shop, which sells seasonal produce, baked goods, and kitchen supplies), and visitors come here for the quintessential British countryside experience. The Wild Rabbit, a pub that owner Carole Bamford opened just down the road in 2013, incorporates the same philosophy and aesthetic. This isn't a typical English pub—this one was awarded a Michelin star in 2016 and serves wellness-friendly options, like a heritage carrot entrée with spelt and Swiss chard from the garden, and several fish dishes accompanied by foraged mushrooms and all manner of organic veggies. It also puts on one of the best Sunday roasts outside of London—or in London, for that matter. This one uses grass-fed local cows for the roast beef and dairy products. Each of the fifteen guest rooms is named after a local critter that roams the surrounding woods (the Hedgehog, the Badger, the Fox, etc.) and looks like something out of a movie set depicting an ideal version of English country life. There are honey-colored stone walls, side tables made from tree trunks, rustic wood-beamed ceilings, and deep soaking tubs in bathrooms filled with organic Bamford Bath and Body products, created by Carole Bamford herself.
Do/See:
About thirty minutes' drive from the Wild Rabbit is one of England's grandest country estates, Blenheim Palace, completed in 1722. It's the birthplace of Sir Winston Churchill and has featured in films like The Young Victoria, Spectre, and Harry Potter and the Order of the Phoenix.