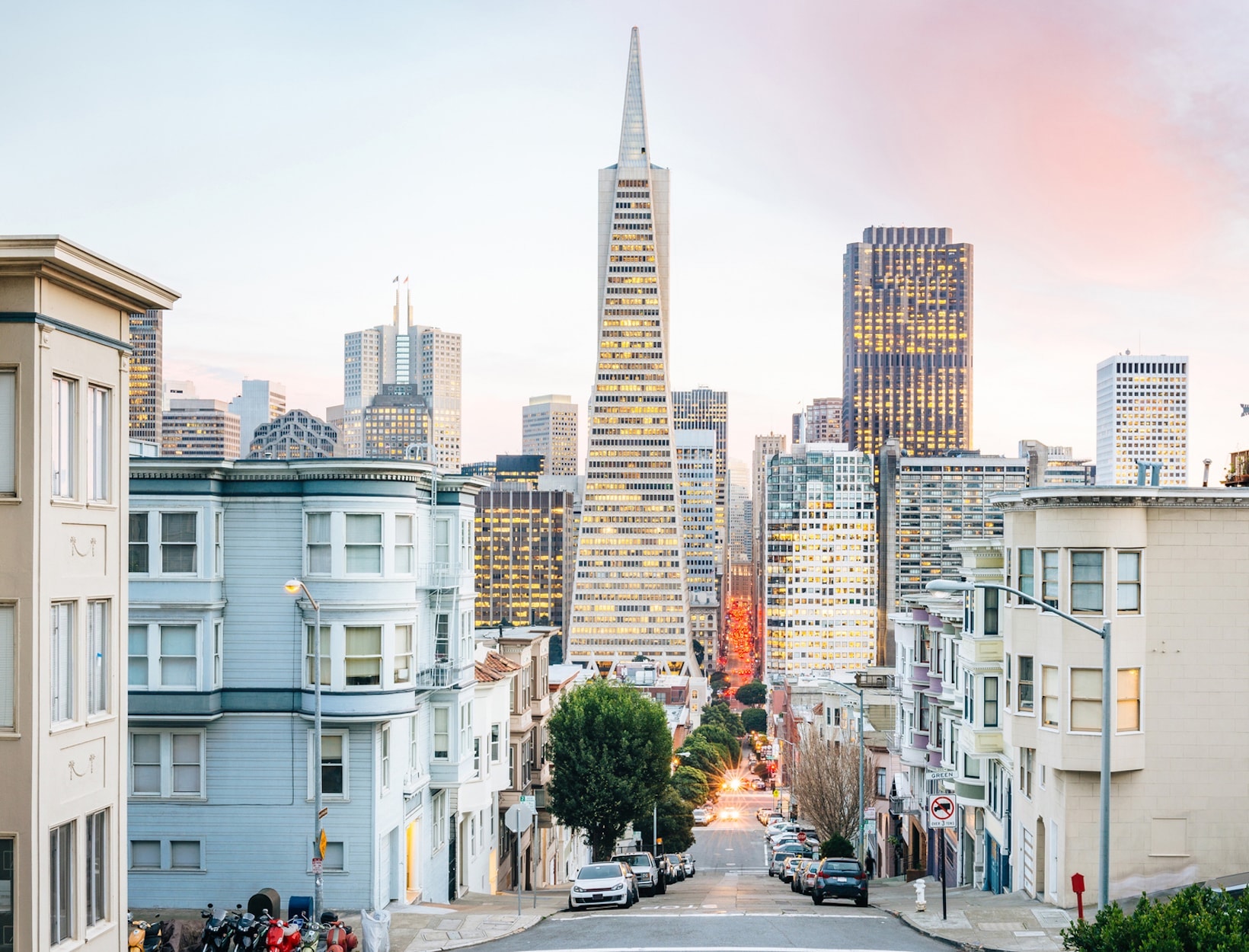 Food-Centric Itineraries in
San Francisco, Dubai, and New Delhi
We're always on the hunt for the best eats, be it a night out at a Michelin-starred restaurant, a hole-in-the-wall taqueria, or an epic strip mall find. No destination is too far if it means an incredible meal is in our future, so we put together a mini itinerary for three culinary-driven cities—San Francisco, Dubai, and New Delhi—that are within direct flights of one another.
SAN FRANCISCO
With its high concentration of Michelin-starred restaurants (it currently leads in the US with seven), imaginative eats (Mission Chinese), and gorgeous spaces (we're looking at you, Saison), San Francisco continues to top the food destination list. And given its relatively compact size, it's a good bet for an easy, eats-focused weekend.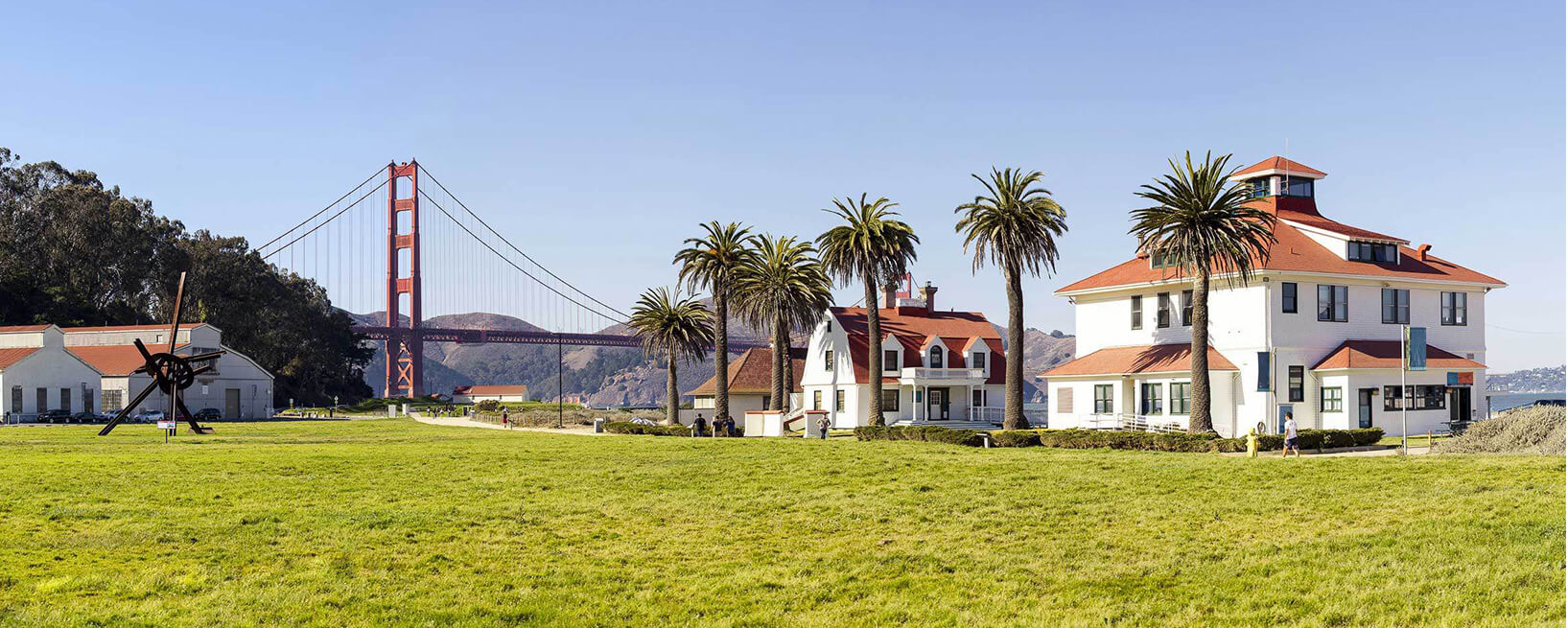 Stay: If you want to feel like a local for the weekend, the recently renovated Hotel Drisco puts you in the iconic Pacific Heights neighborhood, a convenient base for exploring on foot or bike (you can borrow them from the hotel). The accommodations add to the gorgeous-residence-vibe with all the accoutrements, including a complimentary wine reception. In SoMa, the St. Regis offers all the bells and whistles it's known for, as well as close proximity to some of the city's most notable sights (SFMOMA is right next door), and restaurants (notably Una Pizza and Sightglass Coffee). Plus, there's an on-site Remède Spa. Meanwhile, the Ritz-Carlton is also unabashedly luxurious and located in Nob Hill, so it's close to the touristy-but-mandatory Fisherman's Wharf, Union Square, and the Ferry Building, which has a great set-up of food stalls. After a day of hoofing it all over town, the freshly redesigned rooms and spa are a godsend, as is the complimentary Ritz Kids club if you're traveling with your family.
Eat: Considering its compact size and abundance of culinary talent, finding a stellar place to eat is not difficult—but that's not to overlook the city's absolute gems. Michael Tusk's Quince has been the standard for fine dining in the Bay Area for awhile now (it's no surprise that his catering business, Tusk Events, is also wildly popular). The family-style tables can also be reserved for large parties—a nice option if you're looking to host a gathering with minimal effort. The various tasting menus, aided by a miles-long wine list, make for a lovely night. Mexico City native Gabriela Camara has gained trailblazing status for her California-meets-Mexico fare at Cala, which is served in a beautiful industrial interior. A similar accolade can be given to Brandon Jew—he earned his stripes in the kitchen at SF greats Zuni Café and Bar Agricole (as well as Quince)—for the authentic Chinese he serves at his restaurant Mister Jiu's. (Go for the Wolfe Ranch quail and finish with the black sesame cake.)
Do: Perhaps no other location in San Francisco is as packed with energy as the iconic Ferry Building. Located along the picturesque Embarcadero it's home to many foodie vendors, including favorites like Cowgirl Creamery, Stonehouse California Olive Oil, Blue Bottle Coffee, and Miette Patisserie. It also hosts one of the city's best farmers' markets every weekend. Over in The Mission, Tartine Manufactory is still relatively new (it opened just over a year ago), but its serious pedigree and incredible space has quickly earned it destination status. Connected to Heath Ceramics, the warehouse-like offshoot is a foodie paradise with lines out the door to prove it. There are the same amazing breakfast and lunch options you can find at the original Tartine, but here you'll also find beer and wine, a soft serve machine, and a full dinner menu. (There's a separate, and semi-secret, line for people who are just buying bread and jam.) For a slightly more intimate shopping destination, there's MARCH, one of the best kitchen and tabletop stores in the country. Look for a beautiful, handmade mortar and pestle, Michaël Verheyden candlesticks, and Billy Cotton glass and dinnerware.

DUBAI
Fittingly for a place that is home to so many expats (upwards of 80 percent of the city's population), Dubai has a diverse dining scene; and like the rest of the city, it can change in a blink, with new developments and restaurants popping up over night. Not unlike other major international destinations, this adds to Dubai's appeal as a layover (whether you have a full weekend or just an evening to spare) between the West and East.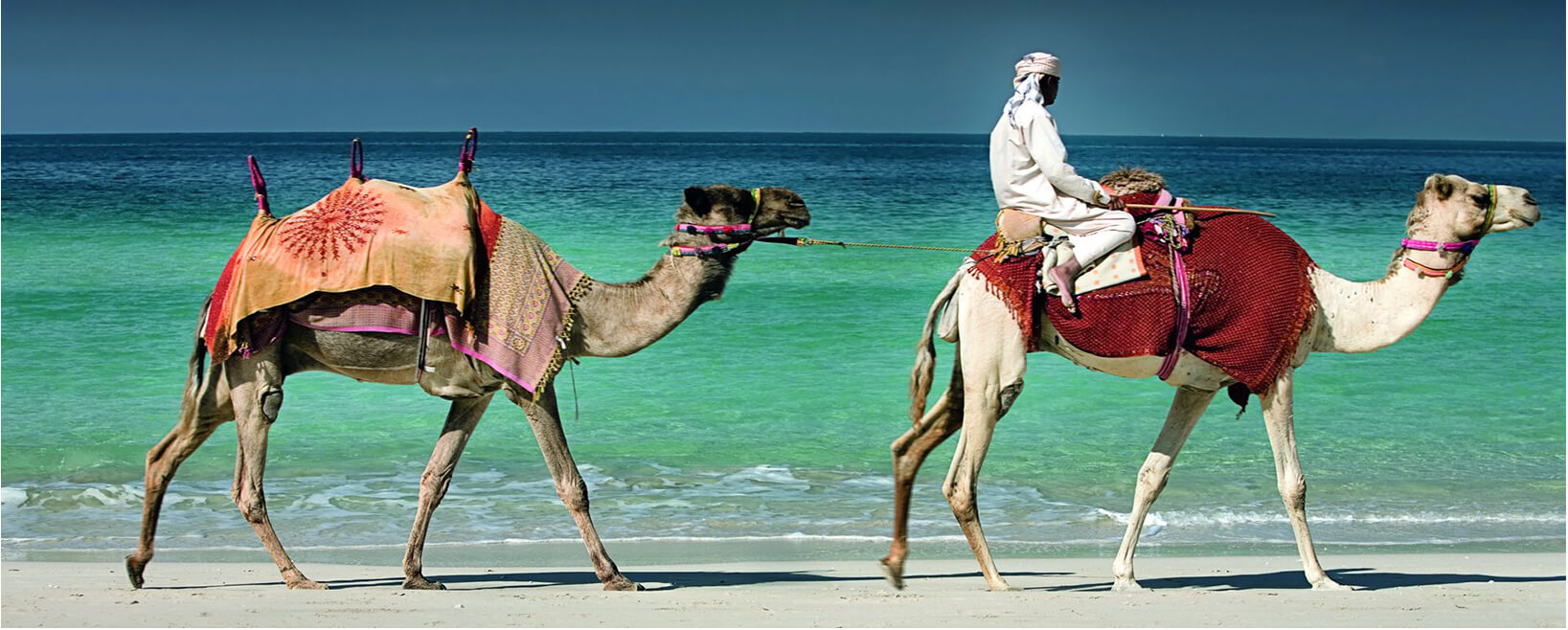 Stay: A lot of hotels here feel food-focused: While expats and tourists are free to drink in Dubai, alcohol permits are mostly limited to the hotels, which means restaurants and bars tend to be clustered on resort properties. So if you're just staying for a night or two, you might keep it simple and pick your hotel based on where you want to eat. With that in mind, see the Ritz-Carlton in the walkable, beachside JBR district. In addition to all the Ritz-Carlton's amenities, you'll have easy access to the standout sushi spot, Blue Jade, and Lobby Lounge for afternoon tea. Hotel Jumeirah Al Naseem, which opened in Madinat Jumeirah in 2016, is home to a spate of restaurants we want to try next (Black Tap and Flamingo Room to name a few). Meanwhile, we've also heard good things about the relatively new FIVE Palm on Palm Jumeirah island (yep, it's shaped like a palm tree). Home to 468 rooms and suites, with views of the Arabian Sea and a chic pool setup, the main attraction is a Turkish-inflected spa that offers a range of hammam detox treatments, massages, and sensory rituals.
Eat: Two openings that are getting buzz in Dubai as of late come from international restaurateur and chef David Myers, and they're both located in the Renaissance Downtown Hotel complex. Blue Blanc's menu takes its inspiration from the French countryside (bouillabaisse, salade niçoise, oysters, heavy on the steak). The drink program is by Sam Ross (Attaboy in NYC, The Dorsey at the Venetian in Vegas)—so plan on a couple (or more) rounds of cocktails, too. If you're after Italian cooking, Myers's other opening is Basta. In addition to, of course, pasta (from cacio e pepe to sweet corn agnolotti), they serve wood-fired pizzas, antipasti dishes to share, and some heartier fare. It goes without saying that Zuma never disappoints. The Dubai location is in Gate Village (the financial district), where you'll also find La Petite Maison, a beloved French restaurant (with five global locations, including London) by Arjun Waney, the investor behind Zuma. Super low-key (no menus, no reservations) is local favorite, Bu Qtair, a fish shack known for its catch of the day.
Do: Most of Dubai's skyline has a futuristic look (hello, tallest building in the world), and everything in Dubai seems relatively new (the UAE wasn't formed until 1971). To see a less shiny/new side of the emirate, head to the area called…Old Dubai. It's split into two neighborhoods—Bur Dubai and Deira—by Dubai Creek, which you can take a short boat ride across. The gold and spice souks are located in Deira—the markets have an undeniably tourist tone but it's also very much part of the experience. The spice market has a great array, and there are plenty of places to pick up chocolate dates—for the journey home. If you're after sea time, go to Kite Beach, which not so coincidentally is where you'll find the food truck turned permanence residence of the fun burger joint, Salt. Pool clubs are also a thing in Dubai, and the newest opening that we have our eye on is Azure, which is just a short walk from the Ritz-Carlton in JBR and outfitted with all the requisite cabanas.

New Delhi
New Delhi is an exciting mix of contrasts. The modern capital is brimming with new design and contemporary buildings that are unique from the ancient structures of Old Delhi, the original city just to the north. And the food is imaginative and global: Here, you can have incredibly flavorful Indian fare, from street food to high-end restaurant cuisine, or indulge in some of the best meals that originate in other countries.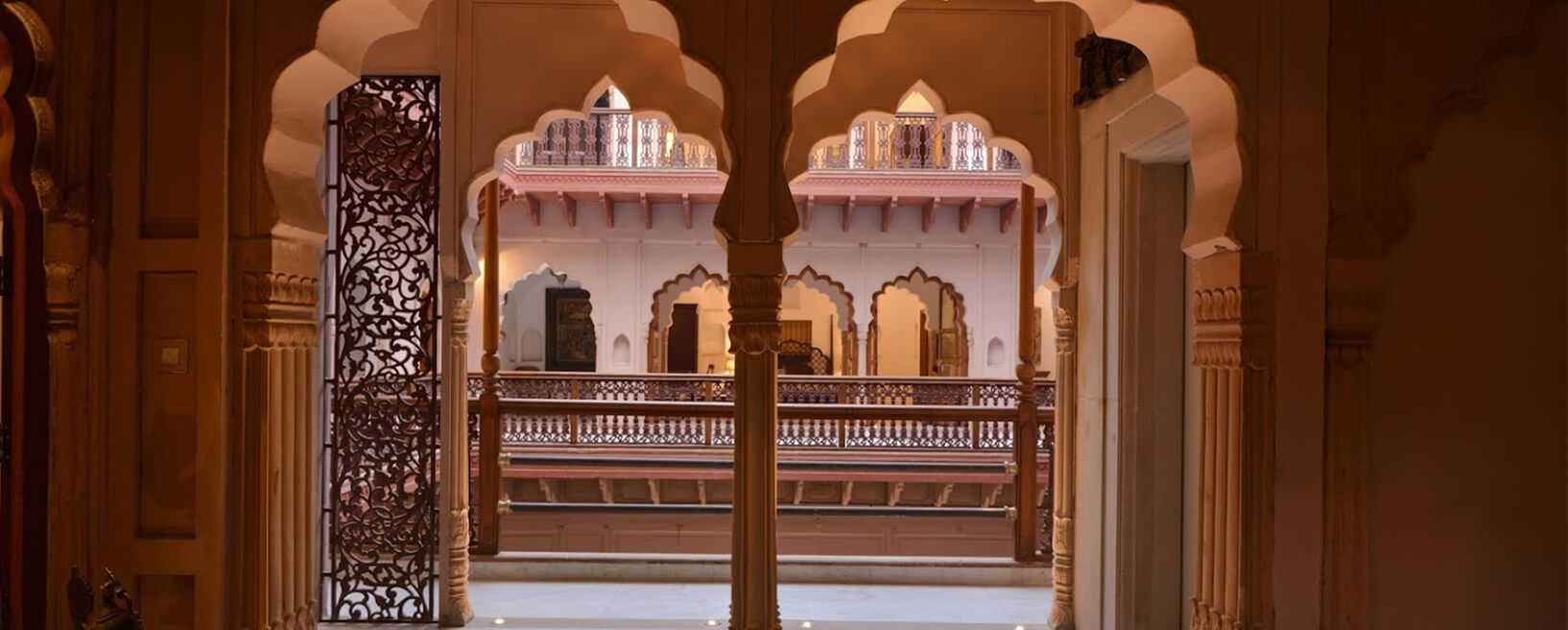 Stay: Located in the heart of the capital The Imperial is a Victorian hotel of old world luxury (note the rich mahogany wood, numerous fountains, and in-house Chanel boutique). The grand property oozes with detail, which is topped off by the impeccable service (something the city is, in fact, known for). The Imperial boasts a holistic spa, nine restaurants, and is in walking distance to Connaught Place, one of the city's best shopping districts. For a decidedly more modern stay, the Eros Hotel takes inspiration from East Asia, with a minimalist decor (think: cool greys and contemporary Chinese furniture). The 320-room property is also home to several restaurants, from the Italian-inspired Grappa to the Chinese-influenced Shang Palace that serves a Sichuan and Cantonese menu. We also love the Lodhi, a former Aman, which is one of the city's most stunning hotels.
Eat: For tourists and locals alike, the GK-II M Block Market is a destination that continues to grow in popularity thanks to its bustling restaurant scene. One of the latest additions, W.D. House (a market-restaurant hybrid) offers authentic Indian dishes in a bright setting that overlooks the park. Start with the Guay Tiew Moo soup and follow with the hearty chicken and amaranth saag curry. About 30 minutes north off Lodhi road is Chef Manish Mehrotra's Indian Accent, an inventive and chic restaurant that's gained global attention for its modern blend of traditional Indian flavors. If you're looking for a more low-key meal, head to Lodi Garden or one of the many Moti Mahal locations in the city. Dating back to the 1940's, it's the first place to introduce tandoor cuisine (yes, butter chicken) to India.
Do: Albeit touristy, Connaught Place is loaded with fascinating sites, including the Gurudwara Bangla Sahib, an ancient temple. From there, head to Haveli Dharampura, an ornate, historic dwelling and boutique hotel. Have lunch on the rooftop overlooking the old city (there's a barbecue here on weekends, which makes for a fun Saturday activity) and then walk around the beautiful grounds. A trip to one of the bazaars is a must for foodies—for the spice selection alone. Dilli Haat is a huge market that offers authentic street food and artisan-made goods. Note: There are ample cabs (and a newer subway system), but the city can be hard to navigate, so it's best to have an idea of where you're going before you head out.