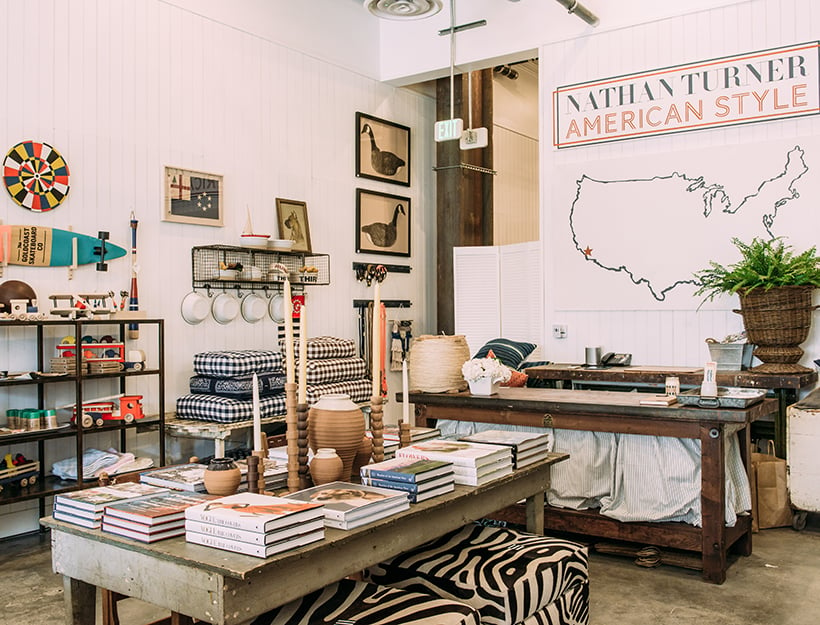 Food Adventures in the Valley (and Beyond)
Interior designer Nathan Turner is best known for a very specific, beach-inflected sensibility—one that feels both collected and deeply American. This is probably because Nathan grew up in San Francisco, and before officially landing in Los Angeles and opening his eponymous boutique, he spent a lot of time traveling the globe, searching for treasure and picking up some tricks. While his Melrose flagship is one of the city's best resources for everything from investment pieces like couches to more portable accessories like throw pillows, he's doing a temporary pop-up in the Valley at the brand-new Village at Westfield Topanga for the holidays.
At Nathan Turner American Style, you'll find everything from serving platters to doggy beds—and it's all made in the U.S. (and then carefully arranged and display by Nathan). Like any great sensualist, Nathan knows and loves his food, and so has made quick work of the Valley's most revered food stands, restaurants, and Boba tea joints. Below, his list of delicacies worth driving for.