Fly Better
I fly all the time. Like, all the time. And I've gotten pretty good at it. I was having a conversation with my good friend (and a manager in the music business) Seth Friedman who flies even more than I do, and is better at it than I am. He had some great tips. So I thought, during this season of holiday trips, I would compile some other good tips in the hopes that they may positively affect your next one. And may all your flights be safe.
My Flight to LA, May 2nd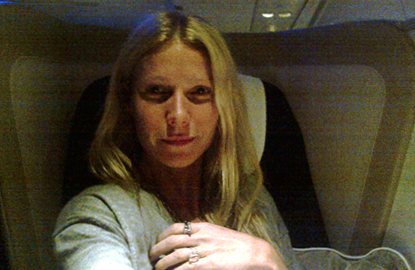 Here is a bedraggled working mother about to take an 11-hour flight…
Sometimes it makes the flight fun to get surprised with music along the way. On my last long flight from London to LA, while reading a book on my iPad, I put my iTunes on shuffle and kept track of all the songs that played.
Then I took a nap.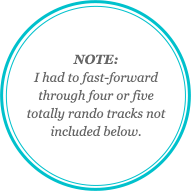 GP's Transatlantic Playlist
Black Republicans
Nas ft. Jay-Z
Heart Skipped a Beat
The XX
Can Change
LCD Sound System
Gentle Sons
The Pains of Being Pure at Heart
Backdrifts
Radiohead
Gold Dust Woman
Fleetwood Mac
Pretending
Eric Clapton
Dirt Off Your Shoulder
Jay Z
Pass Out (Instrumental)
Tinie Tempah
Motivation
Kelly Rowland ft Lil Wayne
Don't You (Forget About Me)
Simple Minds
Let The Cool Goddess Rust Away
Clap Your Hands Say Yeah
We Used To Wait
Arcade Fire
Leave Behind
Martha Wainwright
White Christmas (wxpn version)
Flaming Lips
Awful
Hole
Walcott
Vampire Weekend
The Last Carnival
Bruce Springsteen
Lost Part 2 [Remixed By Mick Boogie]
Viva la Hova
All My Tears
Emmylou Harris
Symphonie Egyptienne No.25
Mozart L'Egyptienne
SexyBack
Justin Timberlake
U Should Know Better
Robyn feat. Snoop Dogg
American Wedding
Frank Ocean
Bad Angel
Dierks Bentley
Have You Forgotten
Red House Painters
Heysatan
Sigur Rós
Frequent Flyers
There are always those travelers that seem so well-equipped and prepared for even the most tedious of flights. It's usually because they have done it…so…many…times. Two of these very frequent flyers are Seth Friedman and Donna Hay, who are kind enough to share their specific flying expertise with us today. Additionally, we've polled a range of fashion photographers, designers, and other friends in various industries who travel a ton to pitch in their tips, combined with our own knowledge, which you'll find below.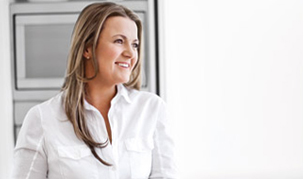 Meet: Donna Hay
Occupation: Magazine Editor, Food Stylist, Author & Mother
Why she flies: As an Australian, I am genetically designed to fly long distances. Before having my boys, my work had me on the Sydney>London flight quite frequently.
And… Seth Friedman
Occupation: Talent Manager (to such artists as Will.i.am and Cheryl Cole)
Why he flies: I love traveling; not just being in other cities and countries, but the actual act of getting there. Most often, I am quite privileged and get to turn left when I get on an airplane, for which I feel very lucky. However, if I'm traveling with a developing artist, it's only fair to fly the same class as they do. My most common routes are from New York, where I am based, to Los Angles and London, where most of my clients are.
Managing Your Well Being at 35,000 Feet
What's in Gwyneth's Bag:
The first thing I usually pack is really good facial cream to keep my skin moisturized.
Here are some of my other carry-on essentials for long flights.

Lypo-Spheric™
Vitamin C Packs
They say Vitamin C in high doses wards off viruses and strengthens immunity, so once I get to my seat, I take 4 or 5 of these bad boys.

Pure Essence Labs Ionic-Fizz Calcium Plus
After I clear security I buy the biggest bottle of water I can find and add this calcium and magnesium packed fizzy drink powder, which I drink throughout the flight. They say magnesium calms the nervous system.

Aesop Resurrection
Rinse-Free Hand Wash
'Cause planes can be dirty and this is a good-smelling, all-natural hand sanitizer.

Higher Nature's High Stability Active Silver
They say that active silver keeps germs at bay so I spray this in the air around me when I sit down. It's worth the few odd looks.
What's In Donna's Bag:
This may be too much information, but before I slip into the airline pajamas, I coat myself in a really nourishing body lotion.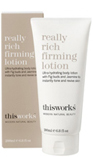 "I like — This Works — really rich firming lotion."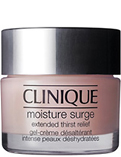 "Recently I tried Clinique Moisture Surge Extended Thirst Relief, which was great."

"I also use Aesop Rejuvenate Intensive Body Balm."
On Flights
Donna: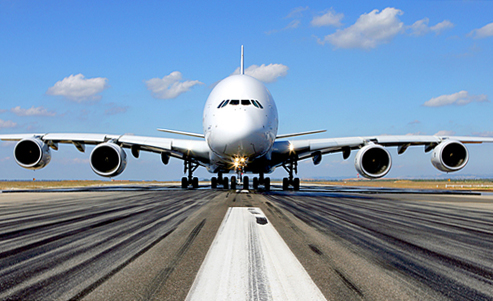 I choose my flights by aircraft type and route.
I prefer to fly the A380 as the cabin is much less drying and seems to have a different pressure than an older aircraft. There is always a short stop-over enroute to London and I choose the flights that stop in Singapore, as I prefer the airline lounge showers there. I always shower at the stop-over, and if I am feeling a bit blah I wash and blow dry my hair. It may seem strange, but it makes me feel so much better.
On Seats
Seth: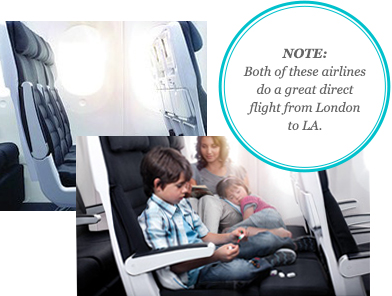 There are a few online and app resources that are great for choosing a seat. I usually use Seat Guru, but Seat Planes is great, too. I am a window person. Window people are slightly more selfish than aisle people. I don't like to be disturbed by the person next to me, but am less bothered disturbing someone else. The best option, of course is for no one to be disturbed which is why I love the aisle/window wishbone configuration of many business class planes, including Air New Zealand and Virgin.
Avoiding Lines
Seth:
A great tip is the Global Entry program as it allows me to bypass the often-ridiculous immigration lines when returning to The States. The online application is tedious, but it's worth it when you're in the car before your fellow passengers have cleared customs. There's also a new domestic program called TSA Pre-Check. If you are Global Entry certified and a TSA agent determines you qualify, you can scoot through a dedicated lane without having to empty your bags, or take off any of your garments. It's a nice treat on an early morning flight!
Getting Upgrades
One of Our Sources Reports:
"On a Virgin flight back to Heathrow, I spotted one of the staff's monitors that read, 'Look for well-dressed people to upgrade.' The staff then began looking around for well-dressed people to upgrade. I'm not saying this will happen every time, but if you are looking to get upgraded, it helps to look smart."
Seth:
The Los Angeles–>New York route is very competitive. For years I flew American Airlines and racked up a fair amount of miles with them. This, very fortunately, has allowed me a status with great upgrade capabilities for myself and a companion traveler. Just because you are sitting up front, doesn't mean you have to shell out big bucks for it. Stay loyal to an airline and use your status, complimentary upgrades, or miles on longer flights. It's worth it.
The Carry-On
GP: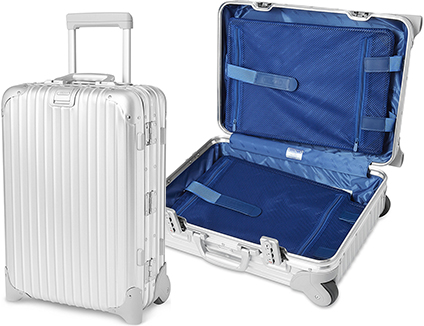 Not checking luggage unless you absolutely have to is one of the most basic rules of flying. So, finding the right bag that will fit a lot of stuff without being difficult to handle is crucial.
The Rimowa Topas Cabin Trolley, constructed from aluminum and magnesium shells, is one badass carry-on. Despite its strength, it's lightweight, easy to carry, and can really pack it in.
Seth: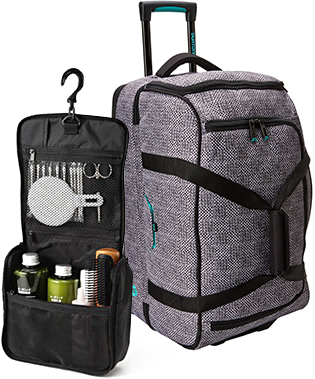 If I'm traveling for a week or less, it's carry-on only. My carry-on has been a variation of the same Burton Wheelie Flight Deck for about 10 years.
It's very sturdy, light, and well-priced. (I am not a fan of flashy luggage.) The clamshell shape with stretch sides means you can really cram if need be, and also allows you to keep shoes and dirty laundry separate.
For toiletries I have a basic Muji bag that fits perfectly in the outside pocket of my Burton bag. I keep it packed at all times, keeping doubles of everything, so I don't have to unpack, and if I have to leave quickly for a trip, I can just grab it and go.
Fighting Jetlag
GP:
Setting your watch to the time zone of your destination when you get on the plane helps mentally prepare you for where you're going and physically, you begin to act, sleep and eat accordingly, which helps with the jetlag.
Donna:
I am a big believer in hydration. I drink lots of water when flying and, unless celebrating, avoid alcohol.
Plane Food
GP:
I always find it best to eat really light when flying. If leaving from London, I'll usually stop at Itsu in Terminal 5 for some miso soup, as I've heard miso is said to counteract radiation. When I'm on the plane, I try to stick to the salads or lighter fare they serve while staying away from the heavier sauces, proteins, and carbs. I also make sure to pack a piece of fresh fruit, which can be hard to come by on a long flight.
Donna:
I avoid eating out of boredom. Sitting for a 23-hour flight doesn't burn that much energy.
Seth:
A few years ago I started a new policy that I try to stick to. When in an airport, I will only eat fruit. Airport food is some of the worst, overpriced, unhealthy stuff you can eat. Skip it and get an apple or banana instead. I tend to travel with a selection of healthy energy bars so I can avoid the salty, over-cooked mess that most airlines serve.

Headphones, Ear Plugs & Sleep Masks
GP: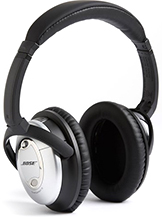 These Bose noise-canceling headphones reduce unwanted ambient background noise, so you can hear what you want and silence the rest. I've fallen asleep with these things on many times.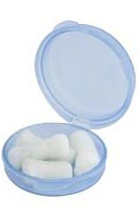 I also use wax earplugs for some peace on quiet on the plane.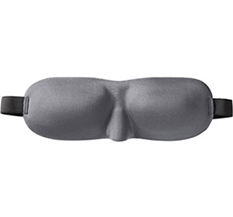 This Good Night Sleep Mask also helps me get some rest on a long flight. Unlike other eye masks that press against your face, this one is designed to sit away from the eye to allow REM sleep. It's very comfortable.
Seth: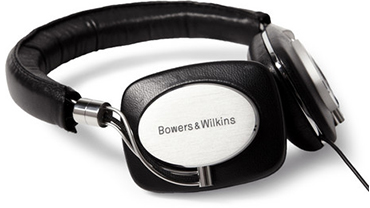 Unfortunately, most airplane seats are not equipped with "Do Not Disturb" signs. In lieu of such a notification I use a visual cue….headphones. The bigger the better. No little ear buds or minimalist variety. Go big.
Try the Bowers and Wilkins P5. They fold flat and are comfortable even when leaning on a pillow and don't require batteries.
Flight Style
GP: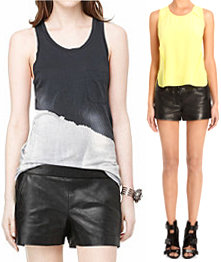 The Tank
These Theory and Alexander Wang tanks are rad. They're light, versatile and great for layering.

Black Leggings
Leggings are super comfortable to wear on a long flight, won't wrinkle, and the black keeps you looking pretty sharp. The Uniqlo legging pant is particularly deceiving. Vince makes great leggings, too.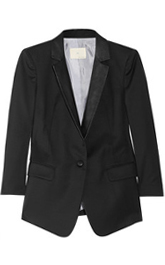 Blazer
Even in wintertime, I can leave LA in jeans and a tank and be comfortable on the plane and back in cooler weather with the right blazer (and scarf). Blazers also keep you looking pretty sharp, especially when everything else you're wearing stretches.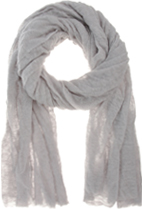 Wrap-Around Scarf
An easy, airy scarf is the perfect non-committal layer. About 15 years ago, I invested in a large, cashmere scarf, which I still wear on flights to this day. A bigger, more shawl-like scarf can be used as a blanket to keep warm on a long flight.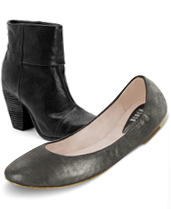 The Slip-on
Both of these choices are a cinch to slide on and off during security. The Bloch flats fold easily into my carry-on if I have to wear heels for a meeting once I get off the plane. The boots are cool and a thick heel is nice, and comfortable, if you're trying to look a bit more put together.
Books on a Plane
Indulging in a rom-com on a long flight can be fun, but often times it's even better to get lost in a great new book. We asked Jo Rodgers, a literary agent in London, for some insider scoop on the best of the newly-released novels for your flight this season.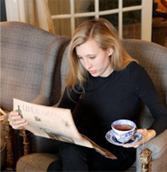 Jo says:
"I savor my flight time. The forced respite from email makes me feel puckish and delinquent, like I've skipped class, and I usually compound the mischief by reading something that has nothing to do with work. Here are three books I wouldn't hesitate to wedge into my carry-on."
by Jenny Lawson
"This 'mostly true memoir,' written by the author of the hugely popular website The Bloggess, was one of the hotly anticipated releases this spring. Detailing her unusual upbringing in rural Texas, Lawson is laugh-out-loud funny, unapologetic, and often inappropriate. Be careful not to choke on your ginger ale."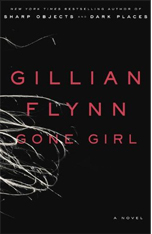 by Gillian Flynn
"Flynn's smart psychological thriller opens on the day of Nick and Amy's fifth wedding anniversary, when Nick comes home to find that his blond, patrician wife has disappeared and that he is the prime suspect in her murder. Interspersed with Amy's diary entries, this un-put-down-able novel has a twisted plot that will keep you up all night (or at least through baggage claim)."
by Erin Morgenstern
"Every once in a while, a book comes along that will interrupt the rhythm of your life. Calls go unanswered, beds unmade, and hot food is replaced with chocolate. This beautifully imagined novel is one of those rare debuts that outperforms impossible buzz and anticipation. The narrative follows the progress of an exquisite circus, which exists not only as a spectacle, but also as a battle ground for the two young magicians who keep it alive. Out in paperback next month, this is a story that should be read without distractions—and a transatlantic hop is the perfect excuse."
Related: Top US Travel Destinations 2019