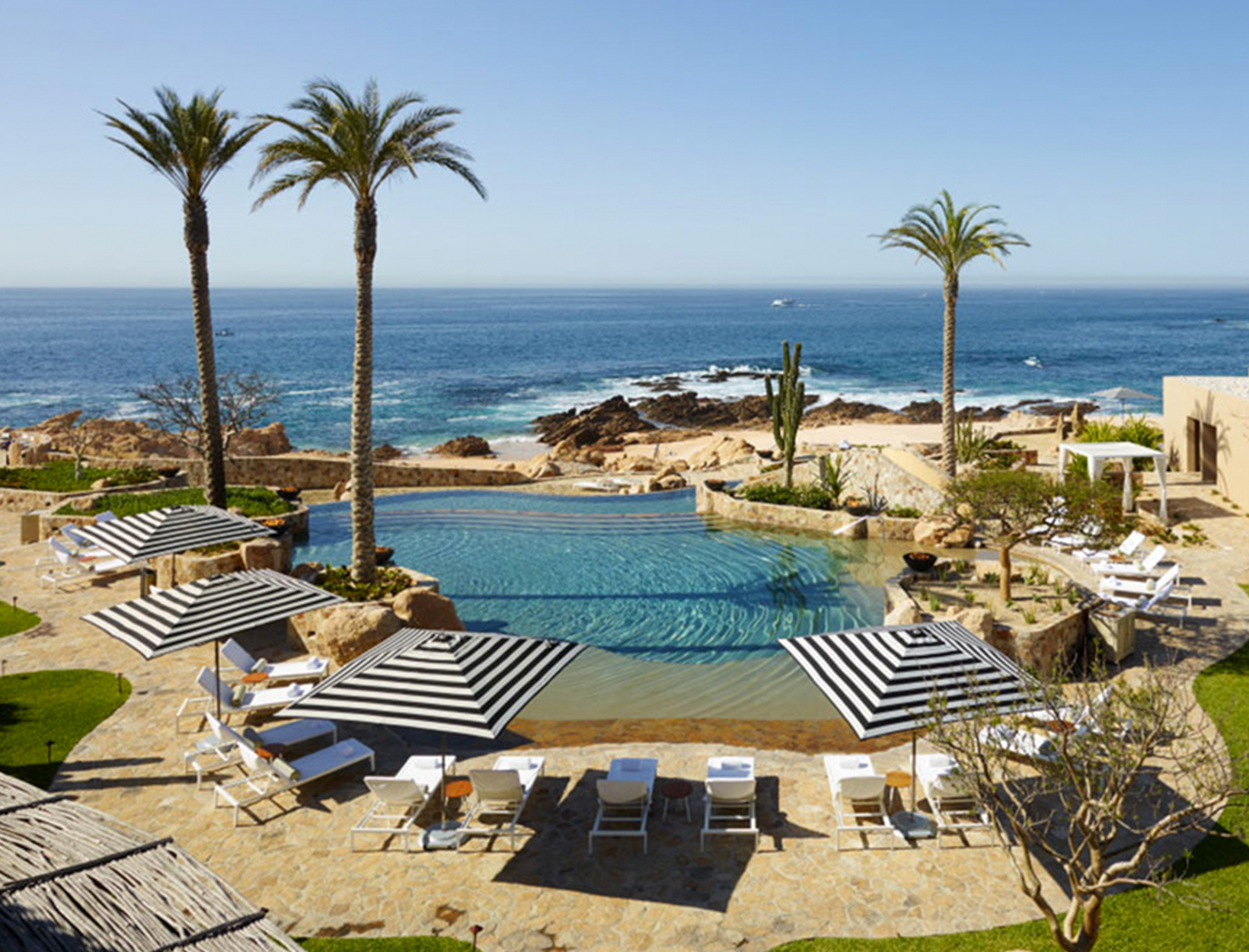 Maravilla Los Cabos overlooks the Sea of Cortez.
End-of-Summer Getaways
(Plus, What to Wear)
With August and the subsequent return to regularly scheduled programming looming (school pick-ups, packed cubicles, rush hour), now's the time to get out of dodge. For west-coasters, Los Cabos—with its pristine beachside resorts, all-you-can-drink mezcal, and local culture for days—is always a quickie flight away, making it a no-brainer for extended weekends. On the other side of the country in New York state, there's Hudson, a sleepy river town that's been transformed into a design and foodie destination in its own right. Have vacation days to spare? The Spanish island of Ibiza is a little over an hour by plane from the mainland but feels entire worlds away. And there's a lot more to it than bustling beaches and 24/7 ragers (but more power to you if that's your wind-down style).
Ibiza, Spain
While the island's rowdy south side gets the lion's share of the attention, Ibiza can be as wild or as mellow as you want it to be: The tranquil—some say even spiritually charged—north is all hidden coves, incredibly fresh, seafood-centric Mediterranean cuisine, and quirky history-soaked villages, many home to Unesco World Heritage sites. The best way to get the most out of the island is to rent a car (skip the taxis) and take it all in at your own pace. Pro tip: Make reservations everywhere you go, walk-ins are not really a thing here.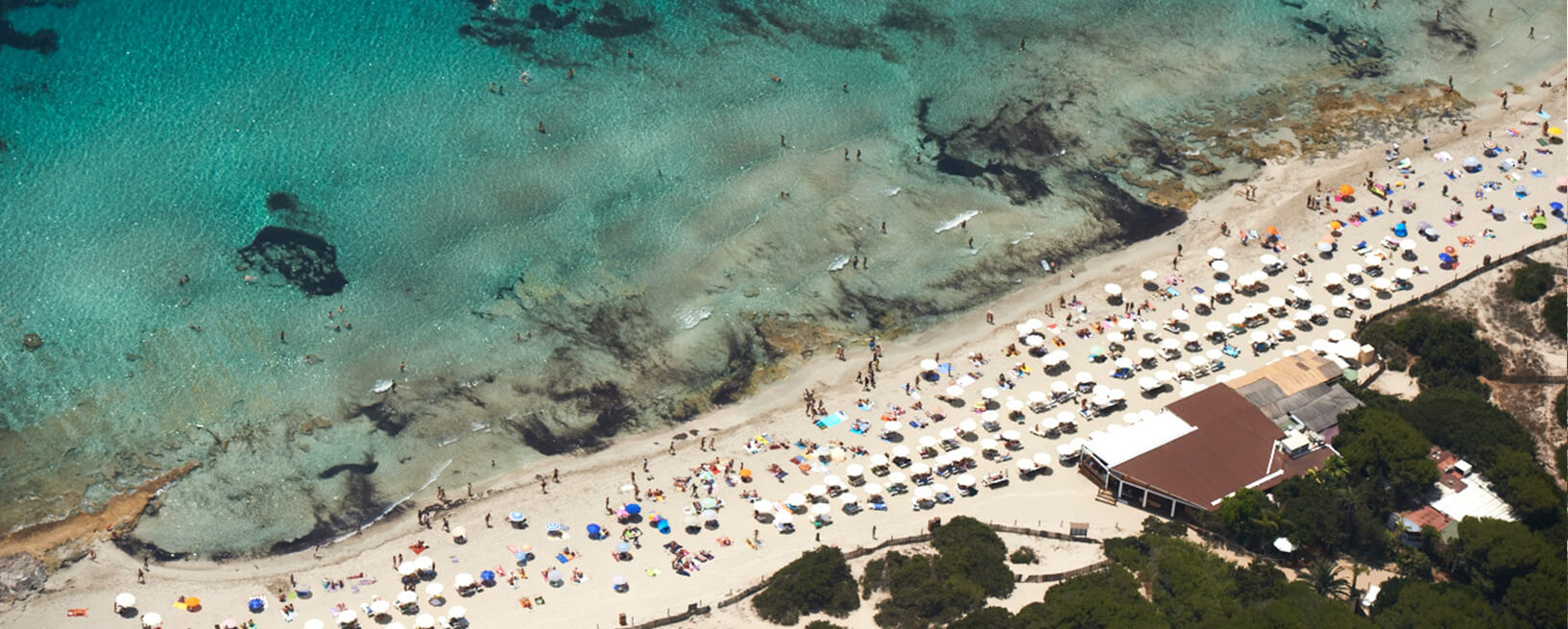 Stay: Sir Joan, a modern, amenity-rich, 38-room hotel opened this month right on the marina, making it the perfect home base from which to explore during the day and party at night. Plus, The Butcher, one of two on-site restaurants, is the best for quelling burger-and-fries cravings. Hugged by Santa Gertrudis on one side and Sant Miguel on the other, Ca Na Xica, while at only 20-suites strong, takes up an impressive swath of gorgeous landscape (the indoor-outdoor layout of the hotel makes great use of it all). Both the kitted-out spa and Salvia restaurant merit a visit even if you chose to stay in town.
Do: Town-hop through Santa Gertrudis (eat at Macao Café) and San Joan, or rent a boat and visit sister islands Formatera and the mystical Es Vedra, which some believe is the missing piece to the puzzle that is the lost city of Atlantis. El Chiringuito on Playa Es Cavallet offers everything from beachside lunches to cocktails to a special nook just for littles to play in a quintessentially Ibiza setting, meaning you can easily spend the day. Similarly the Jockey Club, modeled after the traditional local "chiringuito" beach bars, will serve you a killer meal to a live soundtrack performed by world-class DJs, right on Salina beach. For a chiller, DIY beach experience, Cala Xuclar is a teeny hidden cove with warm sand, turquoise water, and little else.
Eat: When visiting Es Cubells, make it a point to dine at Ses Boques: a mellow seafood spot right on the beach that has perfected the seafood paella. Food Studio, which also runs La Finca in San Lorenzo, feels like you're having a home-cooked meal at a pal's house rather than a restaurant. And while we haven't been, several locals have unanimously agreed that the food at La Paloma—prepared by the same family that runs the place and enjoyed in the middle of an orange grove—is some of the best on the island.
Don't Miss: It's blasphemous to leave Ibiza without picking up a pair of traditional leather sandals at Cas Sabater in Santa Agnés. While it's likely you'll stumble on tons of little markets to sift through, the Mercadillo La Dalias in San Carlos is the one to work into your itinerary for regional souvenirs, traditional textiles, and gauzy cotton dresses.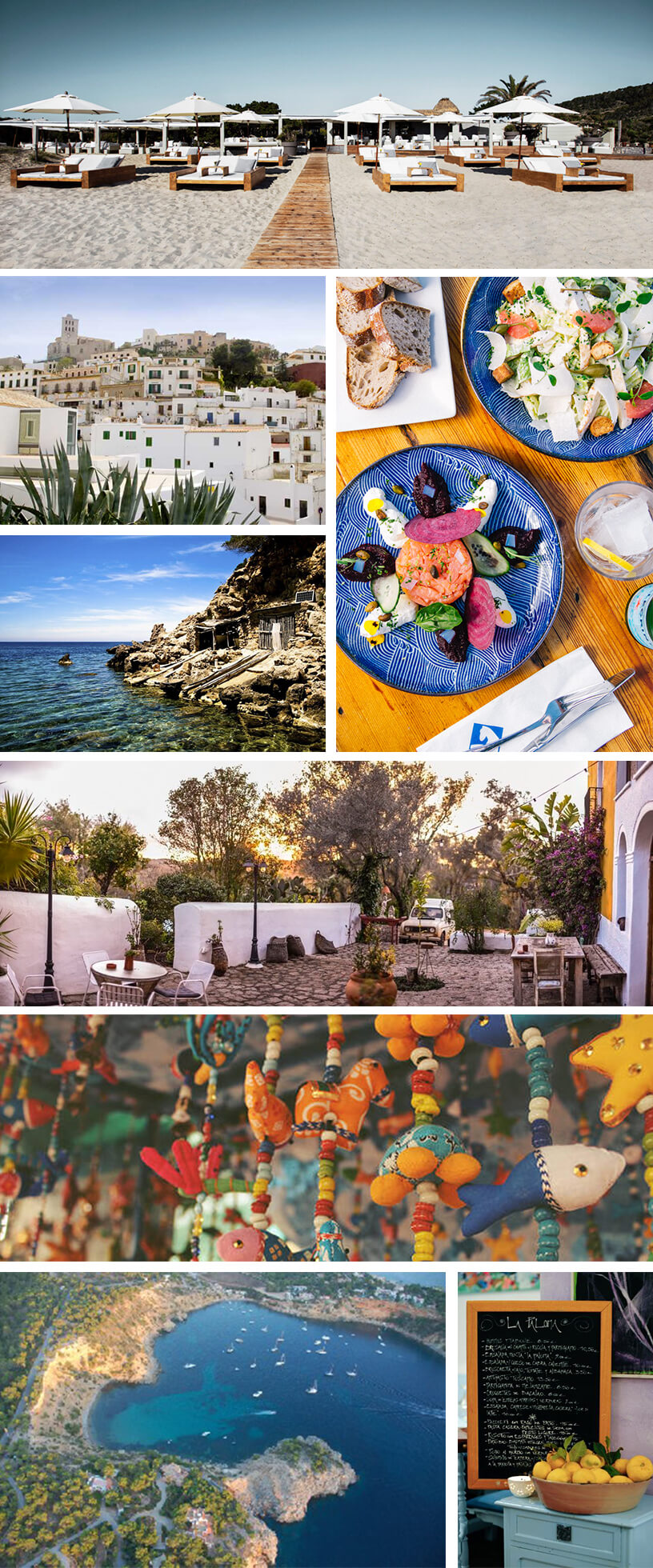 What to Wear
Los Cabos, Mexico
If total escape with minimal travel time is what you're after, Los Cabos—split into Cabo San Lucas and San José del Cabo, both charming in their own special ways—is top of the list. The walkable towns are sprinkled with shops, galleries, and family-run restaurants to post up for margaritas and authentic Mexican food. Meanwhile, the highly hike-able terrain and miles of uninterrupted Baja Peninsula coastline (its many breaks are a surfer's paradise) leave plenty of room to stretch your legs.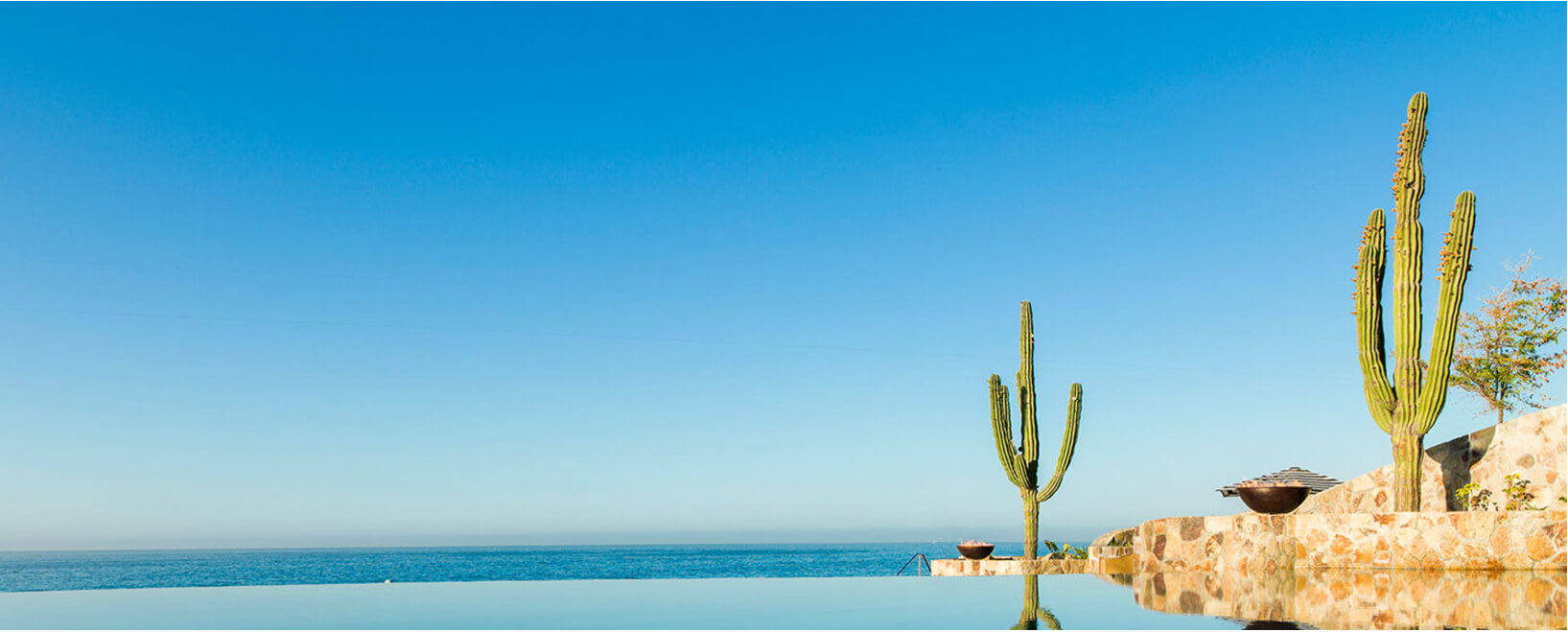 Stay: Originally built in 1956 as a 15-room luxury escape for the President of Mexico, One & Only Pamilla has been transformed over the years into a 115-room resort with lush gardens, a pristine beachfront, and top notch service, food, spa, and amenities (think welcome tequila and pillow menus for everyone; personalized robes and an iPhone to communicate directly with the butler when you check into a villa). Should you want to make things a bit more permanent, there's Maravilla a 260-acre oceanfront private residential community—everything from villas with water views to custom homes—on the Sea of Cortez. Ownership includes access to two beaches (Santa Maria Bay and Las Viudas Beach), a café and juice bar, infinity and plunge pools, bike trail access plus an 18-hole golf course.
Do: If Cabo San Lucas is synonymous with the beach, then San Jose's bustling arts district is where you want to go to take in some culture. Once you've explored downtown, Todos Santos—just 45 minute outside Los Cabos—is an excellent day-trip destination, complete with picturesque surf breaks, the Hotel California, and enough taco stands to sate an army. On the topic of surfing, whether you're a beginner or seasoned pro, the beaches in this part of the world are home to famed breaks like Monuments and Zippers—plus, outfits to set you up with the right board.
Eat: Sprawled over acres of lush farmland, Flora Farms has evolved over the years into a complete agricultural community, with residential cottages, an organic grocery and bar, the kickass farm-to-table restaurant that started it all, and so much more. For a refined Mexican-with-a-Japanese-twist seafood menu (think: miso fish tacos) with a side of El Arco views, Enrique Olvera's hyper-modern restaurant at the Cape Hotel is it.
Don't Miss: Whether you chose to take the drive to Todos Santos or not, Baja Beans, which is on the way, and their prized iced-lattes are well worth the picturesque drive (the individual bags of beans make great gifts for friends back home). On the topic of souvenirs, La Coyota is actually a converted house-turned-shop where every room revolves around a specific theme and is 100 percent shoppable. Want to come home with some cooking skills? Los Tamarindos organic farm hosts cooking classes that go well beyond the kitchen: you get to gather your ingredients from the garden then feast on the final result on the spot.

What to Wear
ELECTRIC
Lunar Sunglasses Coming soon to goop.
Hudson, New York
This a much-loved antiquing destination has transformed into a full-blown foodie hot spot in recent years with both Fish & Game and Gaskins in nearby Germantown being some of the hardest tables to pin down. Picturesque Warren Street is lined with quaint shops vintage textiles and mid-century modern furnishings, plus old bookstores, handcrafted fragrance and ceramics. For Manhattanites, it's two-hour drive (or a short disco nap on Amtrak) and a quiet, bucolic-y respite from the hustle—and the heat—of the summer.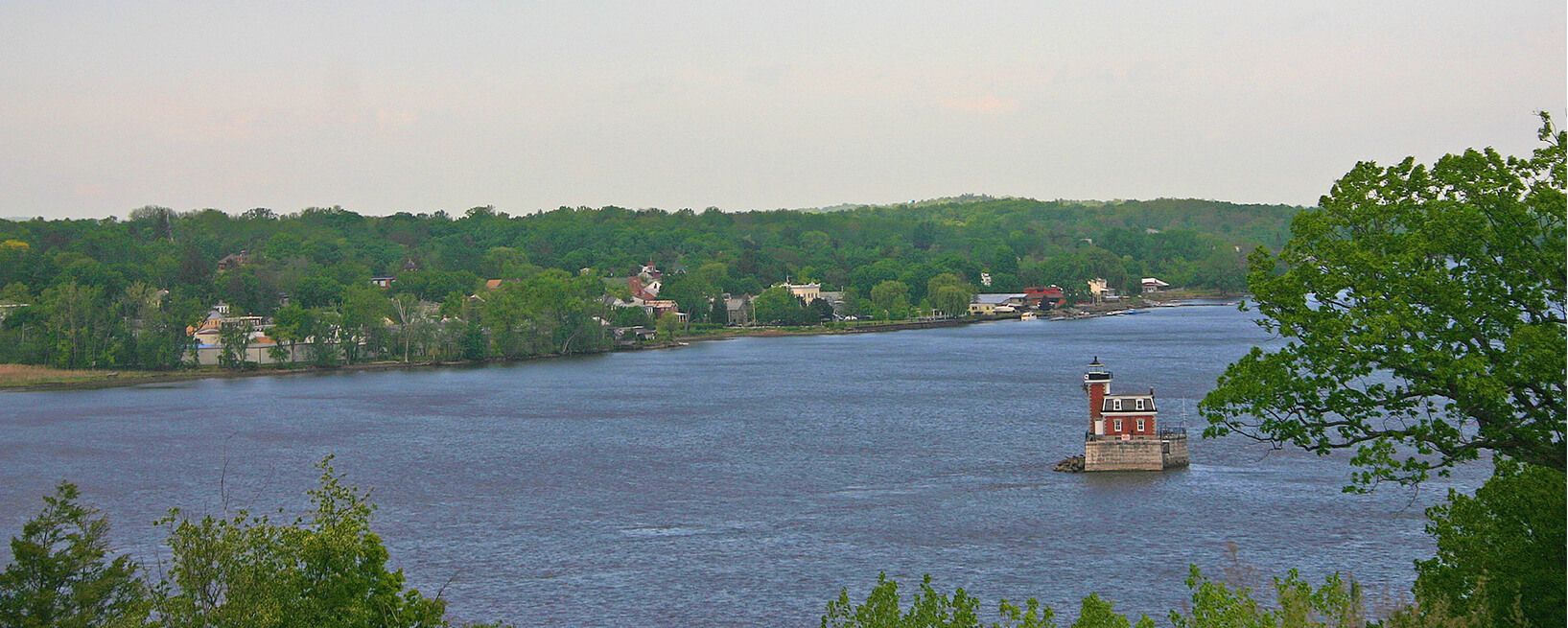 Stay: Housed in a former 1920s movie theater, Rivertown Lodge is one of the newest spots in town catering to the rush of creatives escaping to the Hudson Valley on weekends. A welcoming library is stocked with old books (best enjoyed by the open, wood-burning stoves or on the screened-in porch). Much of the design is slick Scandinavian with a minimalist bent, plus furnishings designed by Brooklyn-based Workstead, upholstery prints by Zak + Fox, and bath products by local perfumer 2Note. Outside, Papillionaire bikes are lined up for a cruise around town. Meanwhile, WM Farmer & Sons prides itself in its home-away-from-home vibe (even the rooms are named after proprietors William Kirby Farmer and Kristan Keck's relatives). Rooms vary in size and layout depending on your needs, but each one is comfortable, lovingly appointed, and bright (some have clawfoot tubs and gas stove fireplaces, too). For something a bit farther afield, Collective Retreats recently opened their newest Hudson Valley experience on Liberty Farms, a 310-acre working farm in Ghent, just 15 minutes outside of town. Blissfully tucked away, the experience of sleeping in one of five luxury canvas tents and waking up to views of the Catskills and Berkshire mountains is wholly unique.
Do: Cruising the entire stretch of Warren Street is well worth it—and will happily occupying much of the afternoon. The main drag is packed with quirky, thoughtfully curated vintage shops and home design stores. Among our favorites: Flowerkraut, a flower shop that stocks botanical cards and—you guessed it—sauerkraut; Hawkins New York, a hybrid of Scandinavian and Japanese design—they carry everything from industrial lighting to handcrafted furniture and recycled glassware and linen throw pillows; 2Note, a local apothecary that will help you create your own custom scent. On your way out of town, swing by Olde Hudson, a much-loved local grocer known of its selection of veggies from surrounding farms, plus specialty condiments, pastas, and sauces for the pantry.
Eat: Still one of the hottest tickets in town, some two years after opening Fish & Game is a reservation worth securing. The warm, cozy tavern-like vibe (it's housed in a former 19th-century blacksmith's shop) is punctuated with mounted taxidermy, ornate velvet wallpaper and a hearth. The menu draws from the surrounding valley's freshest produce, fish, and livestock and changes daily. Look for sugar snap peas tossed with young garlic and herbs, grilled softshell crab and smoked eggplant, as well as a whole roast chicken, which is cooked to perfection. Down the street from the Rivertown Lodge, Grazin', opened by local farmer Dan Gibson of Angus Acres farm in nearby Ghent, is an organic burger joint housed in a throwback-y diner setting. The most popular burger (100 percent grass-fed beef), is the Uncle Dude, topped with house-made chipotle mayo, jalapeño relish, Hudson Valley cheddar, bacon from the farm, garden greens, and tomato—but only if they're in season. For lighter appetites, there are smaller-sized portions, too. In the evenings, it's worth swinging by the bar at WM Farmer & Sons, where craft cocktails are truly the specialty of the house. If you're in a party mood, a Hudson Valley Rye Flight showcases some of the area's best spirits.
Don't Miss: Pack a picnic with a crusty baguette and chunk of cheese from Talbott & Arding and head straight for the Hudson waterfront for the prettiest lighthouse and river views. Trust. From July through October on select Saturdays, the Hudson Athens-Lighthouse offers guided tours starting at 11am, which is a great activity to do with littles.

What to Wear