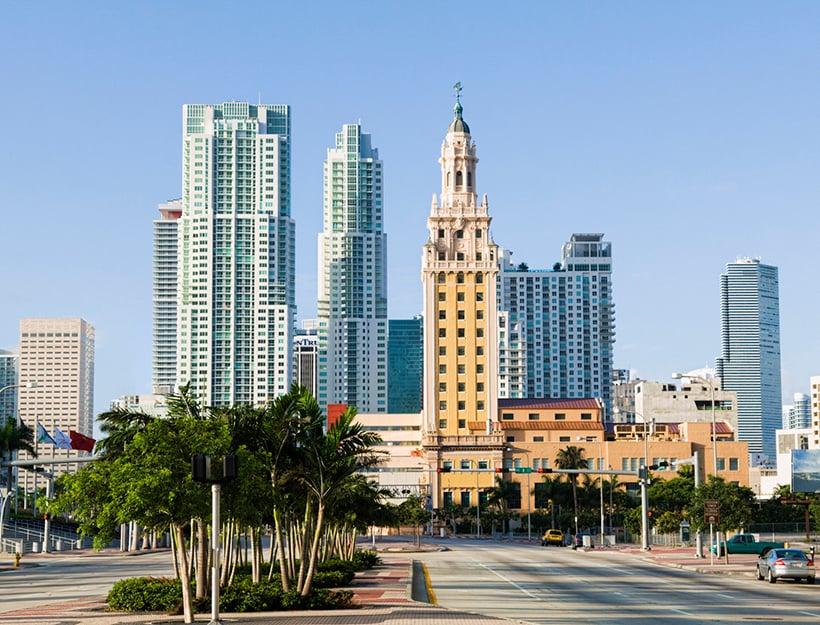 Chef Ford's Culinary Guide to Miami
In cities like Miami, where the food scene is largely dominated by hotel restaurants, it can be difficult for outsiders to separate the truly great menus from the more standard hotel-style fare. Below, the talented Chef Jeremy Ford of the EDITION Hotel' s amazing Matador (he 's also responsible for the dishes at our Miami road-to-table event) separates the good from the great, and shares the places he trusts for the best local produce, coffee, Cuban sandwiches, and more.
600 Brickell Ave. | 305.330.6310

Antonio Bachour is an outstanding pastry chef. Pastry is all in the detail…and he's got it.

Miami Beach Edition, 2901 Collins Ave. | 786.257.4600

For the best Cuban in town. I'm not trying to self-promote, but when it's good…it's good.

4501 Howell Branch Rd. | 407.671.5888

I love to support local whenever possible and these guys do it right. They are the first USDA/State of Florida licensed raw milk cheese plant.

14311 N. Road, Loxahatchee | 561.202.5648

If I can't make it to the farmer's market, the folks at Swank Farms are always very welcoming. Same goes for Paradise Farms in Homestead.

687 NE 79 St. | 305.758.2005

Marky's is great and local to Miami—perfect for those hard-to-find ingredients. They have a huge online store, but the showroom and original is on 79th St.

223 NW 23rd St. | 305.573.5996

Definitely check out Soraya Kilgore at Alter for sweets and confections—she's doing some amazing things!

The Langford Hotel, 121 SE 1st St. | 305.420.2200

On my night off, I head to one of the restaurants from PB Station—I always love to check out what José Mendín is doing and see what flavors he is playing with. It doesn't hurt that their rooftop bar, Pawn Broker, is just upstairs!

2390 NW 2nd Ave. | 305.677.3952

My Wynwood favorite.

299 SE 3rd Ave. | 305. 995.0600

I think they do a great job of providing consumers fresh fish and I love that they promote sustainability.