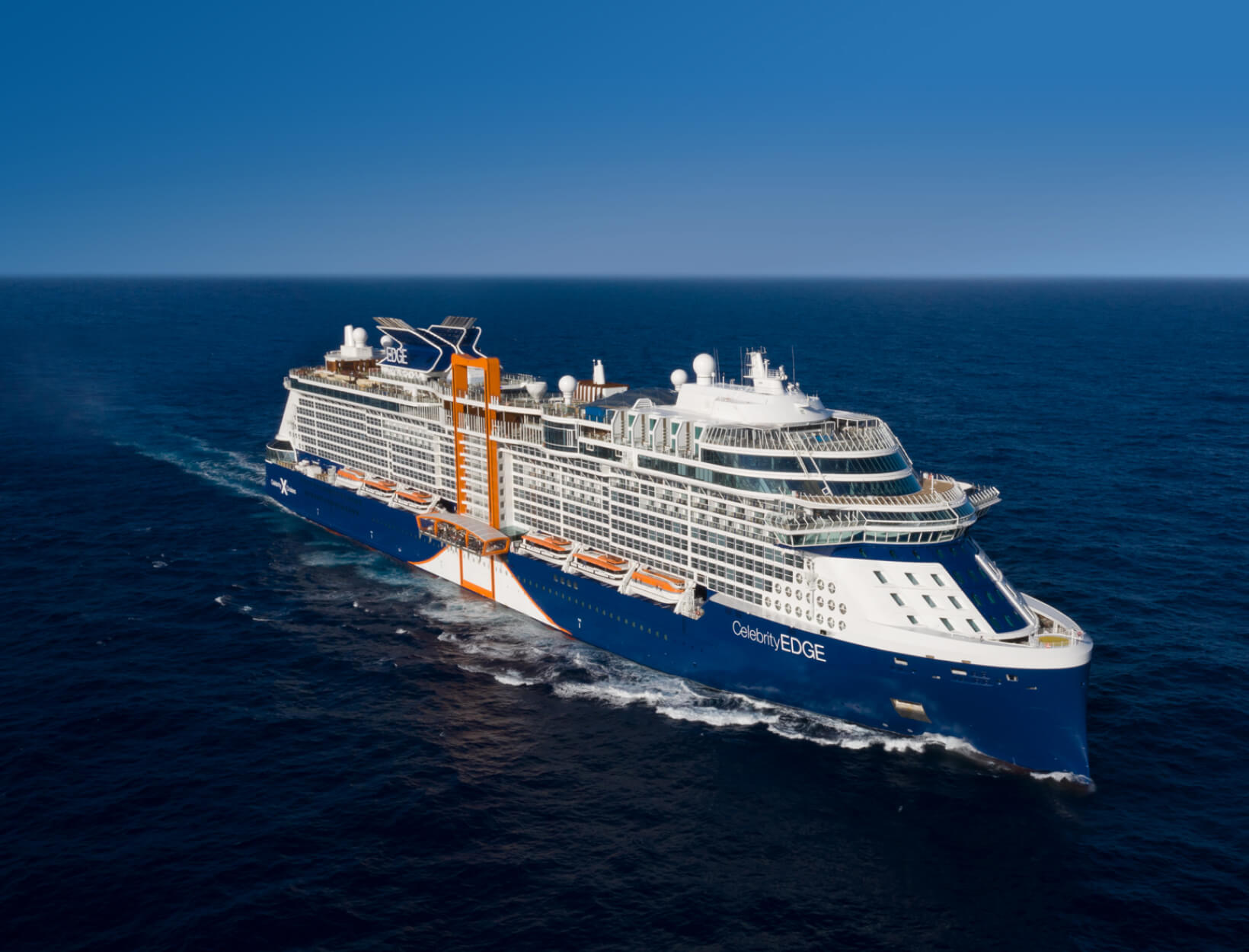 The Magic Carpet, the Spa, and the Horizon Views That Made Us Fall for a Cruise
In partnership with our friends at Celebrity Cruises
It's not that we were ever afraid of the water; it's just that we've always enjoyed it from the perspective of the shore, with a drink and a book in arm's reach.
In early 2019, we dipped our toes into the largely unexplored-by-us world of cruising. Celebrity Edge was the berth of choice for goop's maiden voyage, and it did not disappoint. If you're not a cruise person, consider this: Traveling by ship is infinitely easier than traveling by plane. A cruise does away with the most annoying aspects of travel—especially the logistics. There's no schlepping. No packing, unpacking, and repacking. No car rentals. No getting lost. The details—every destination, reservation, and breakfast pancake—are in the expert hands of someone else.
Gliding across the ocean on a luxury liner is about as romantic and old-world as travel gets. To make up for lost time, we've decided to embrace our newfound sea legs and host a wellness event onboard Celebrity Cruises' soon-to-debut Celebrity Apex (sister ship to Celebrity Edge).
Any new idea starts with research, so we took notes on our voyage aboard the Celebrity Edge—the good, the great, and the exceptional. And we learned one undisputable truth: We're definitely water people.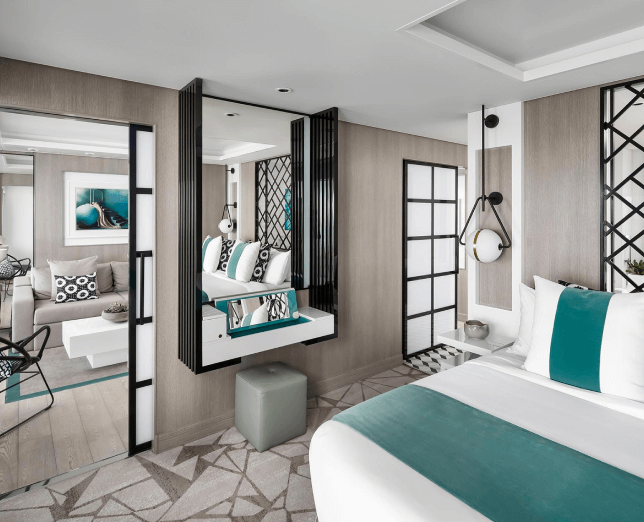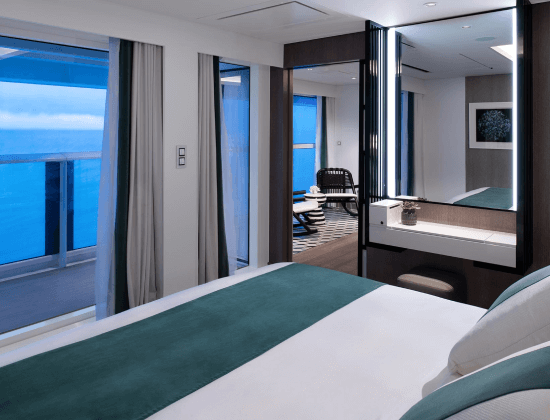 Where to Sleep
On Celebrity Edge, there are several varieties of staterooms. All of them have stunning views and a salty breeze, but it's worth noting that some experiences and dining are dependent on stateroom type. Rather than describing all of the (truly lovely) accommodations in detail, we'll rhapsodize about our two favorites: the überluxurious Suite Class and the Wellness-themed AquaClass. The supremely elegant Suite Class staterooms call to mind the chicest of penthouses. Expect wall-to-wall glass, vast spaces for dining and lounging, plunge pools, and plush amenities—fragrant Le Labo personal-care products, fluffy Frette robes, and a seriously souped-up minibar. Outfitted in serene shades of cream and mineral grey, each sprawling suite comes with a slew of perks, like a personal butler and access to exclusive spaces, and dining (including Luminae restaurant, which features dishes designed by Celebrity Cruises' global culinary ambassador, chef Daniel Boulud). And the suites-only Retreat Lounge is the living room we wish we had at home, with horizon views, Eames chairs, and refreshments on tap.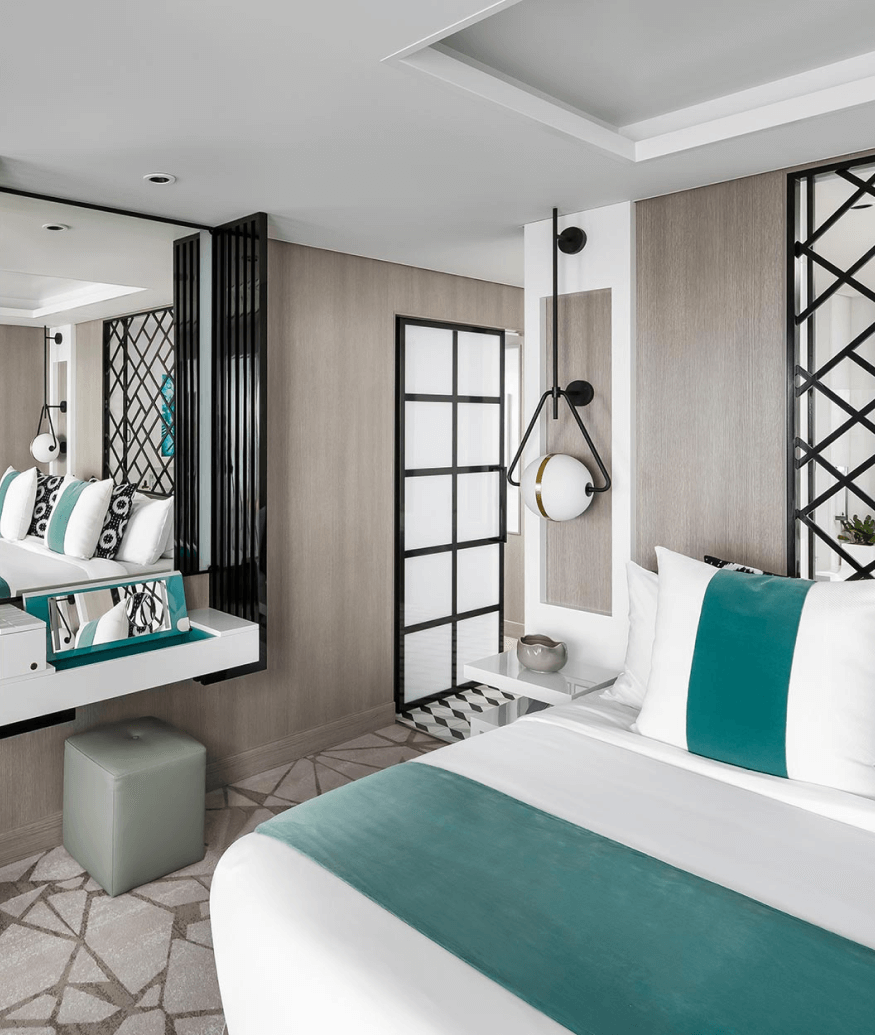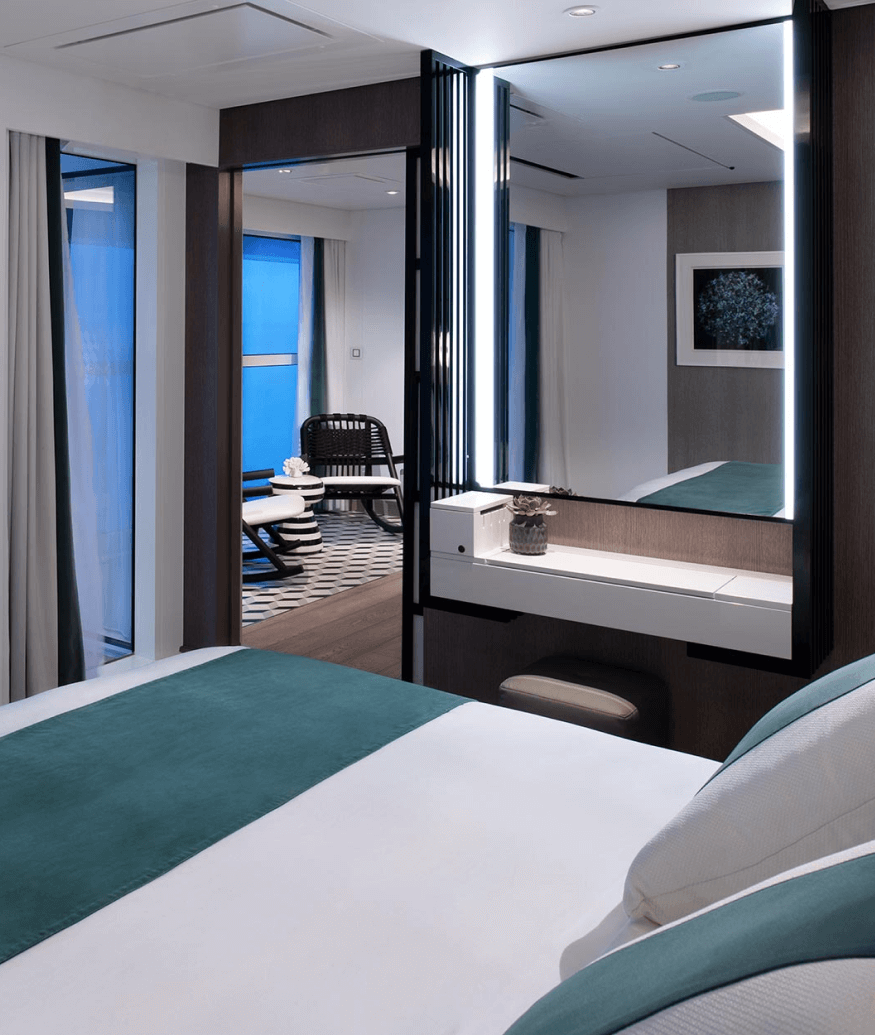 AquaClass cabins have less square footage, but a shrewd use of space means they are extremely comfortable, with queen-size beds, elegant chaise longues, plenty of storage, and roomy bathrooms. (We loved the dresser area with its clever hiding of ugly power outlets in what looks like a wooden jewelry box, as well as the aluminum water cans that were provided—no plastic water bottles onboard.) These staterooms are flooded with light, thanks to glass-enclosed verandas complete with inviting arm chairs from which to take in the view at the water's edge. Designed for the wellness-centric traveler, an AquaClass berth means all-inclusive access to the incredible Sea Thermal Suite at the spa alongside your own roster of health-forward dining at Blu.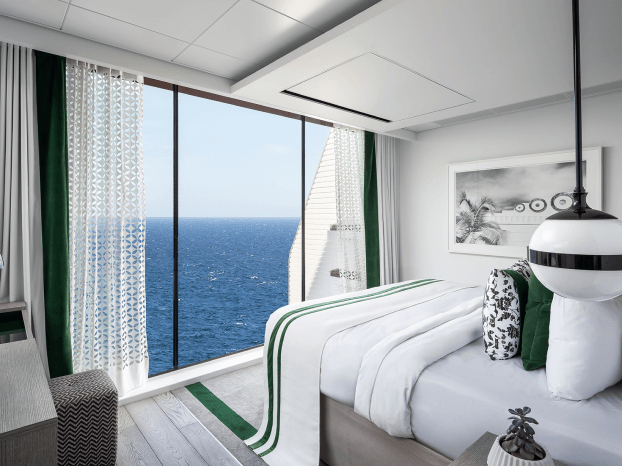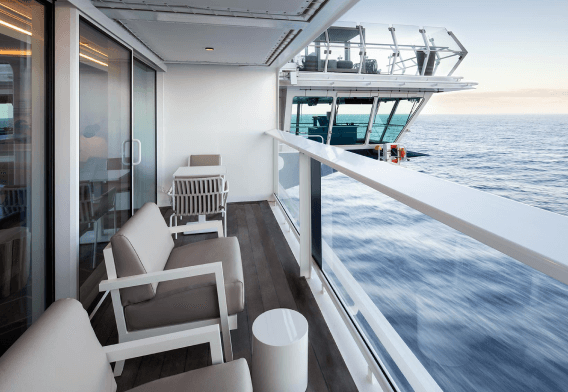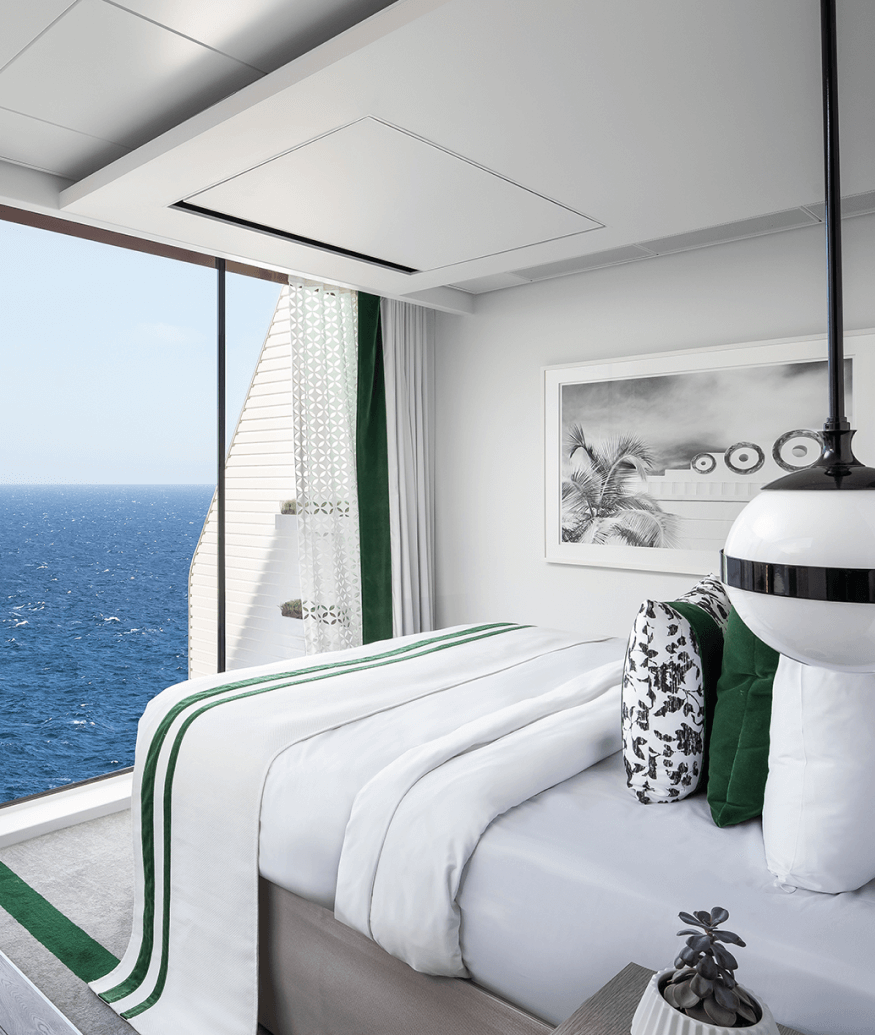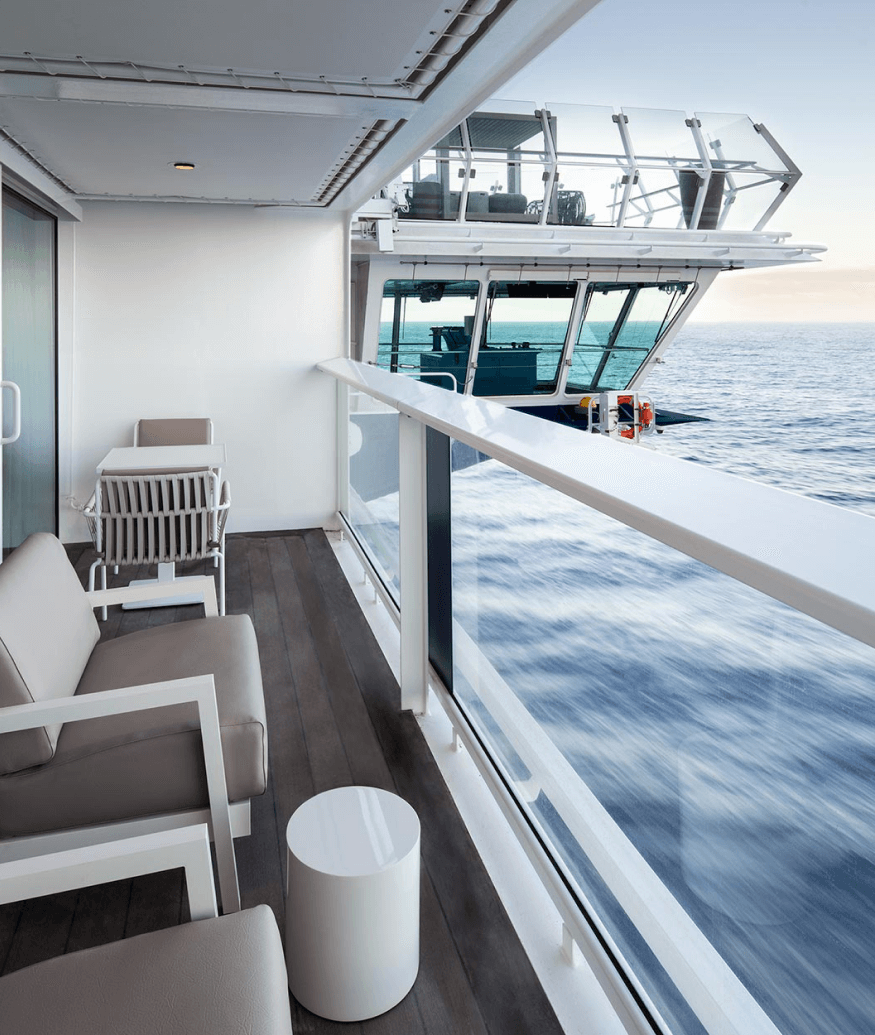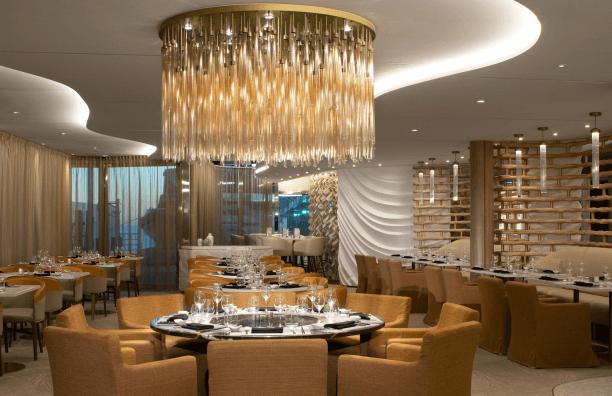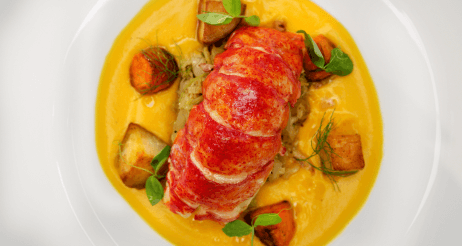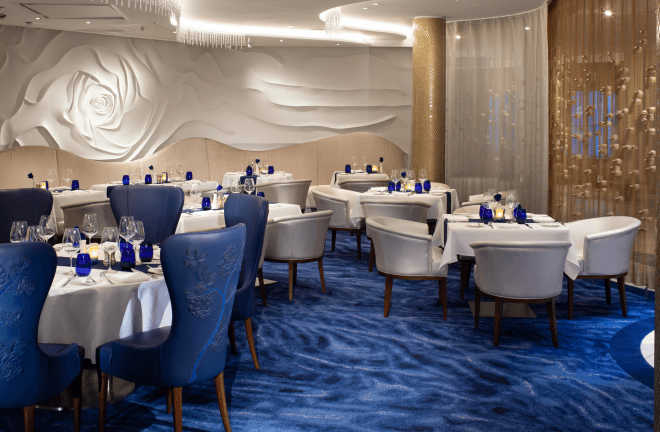 Where to Eat and Drink
Breakfast, lunch, and dinner can be a bacchanalian feast or a vegan refuel to suit your preference. There are twenty-nine food and drink options ranging from hypercasual to dressier, tasting-menu affairs. We were partial to the healthier offerings and biodynamic wines at Blu (for AquaClass guests only) but also loved sitting down to platters of sashimi and freshly shucked oysters in the buzzy atmosphere of Raw on 5. But after dinner—and before the evening entertainment kicks off—make your way to the Magic Carpet, a cantilevered platform that floats over the ocean and transforms from a restaurant on deck five to a lounge on deck fourteen. Or check out Eden, an imaginative, garden-inspired space with panoramic ocean views that hosts a diverse roster of events and artful cusine. The Grand Plaza is the beating heart of Celebrity Edge, effectively acting as a village piazza for the ship. Anchored by a massive glittering chandelier, by day, it's a space to read and sip espresso, and come nightfall, it fills with chattering guests meeting up before dinner or unwinding with a martini to the sound of the live piano.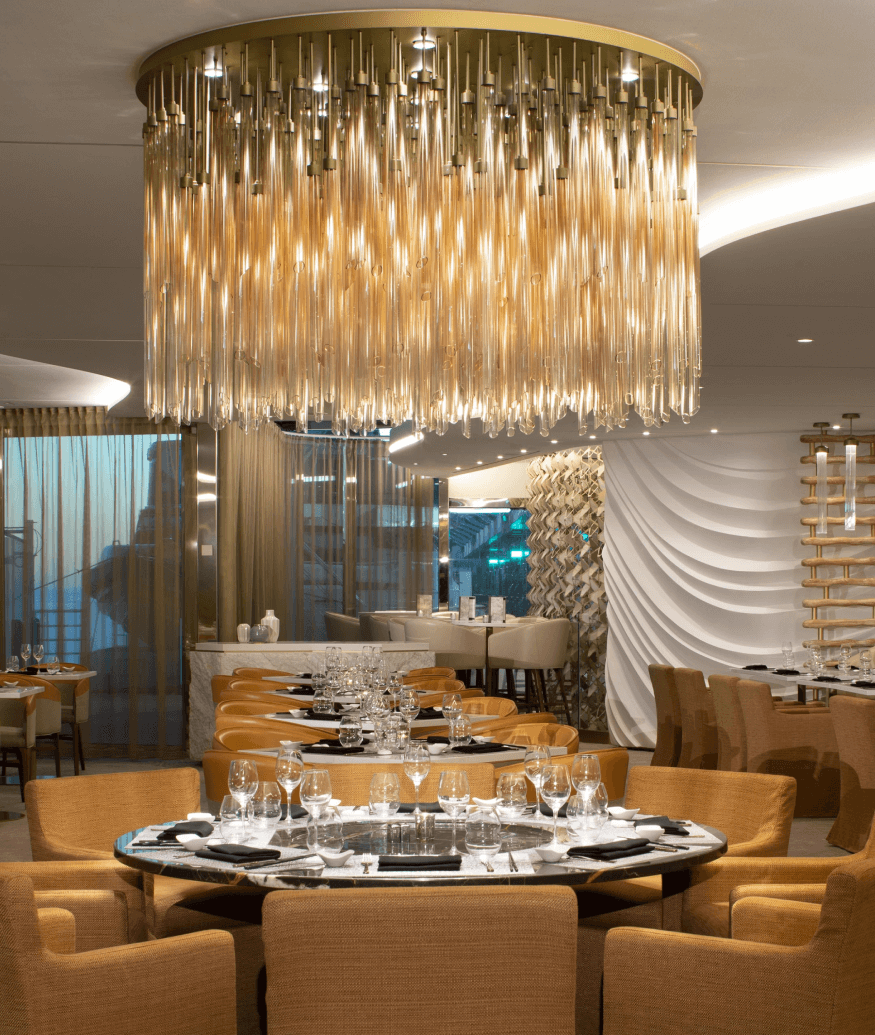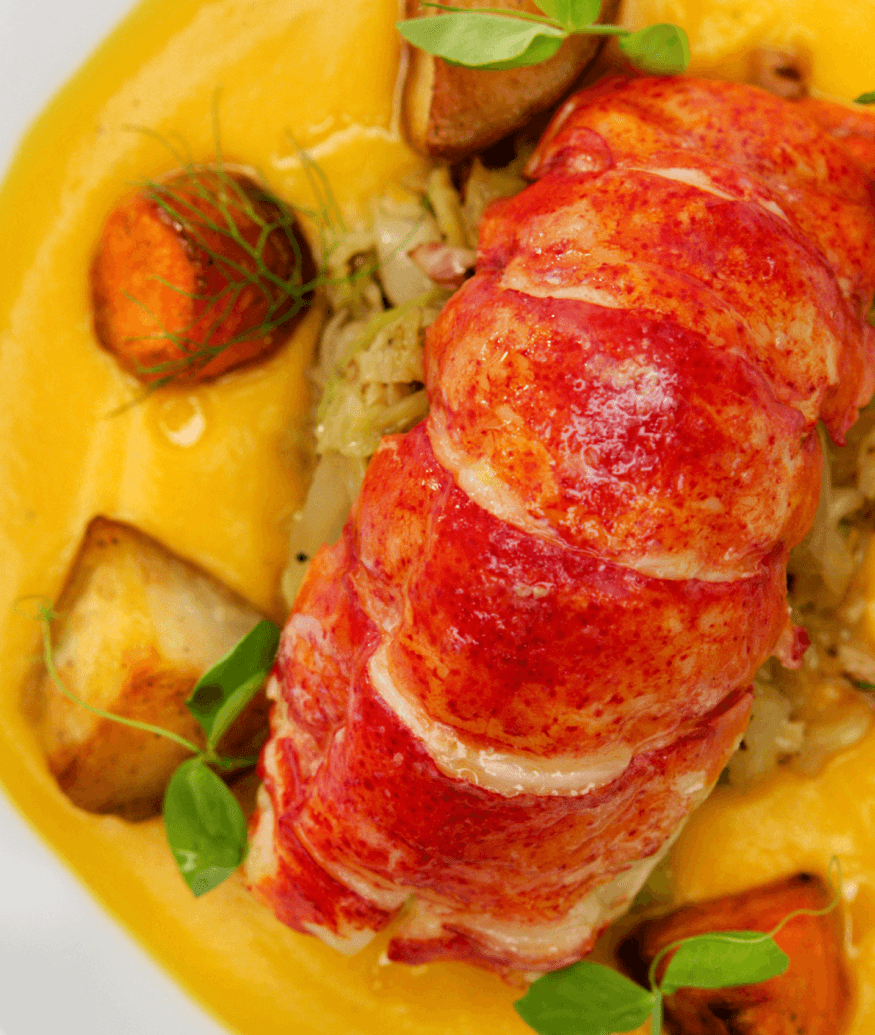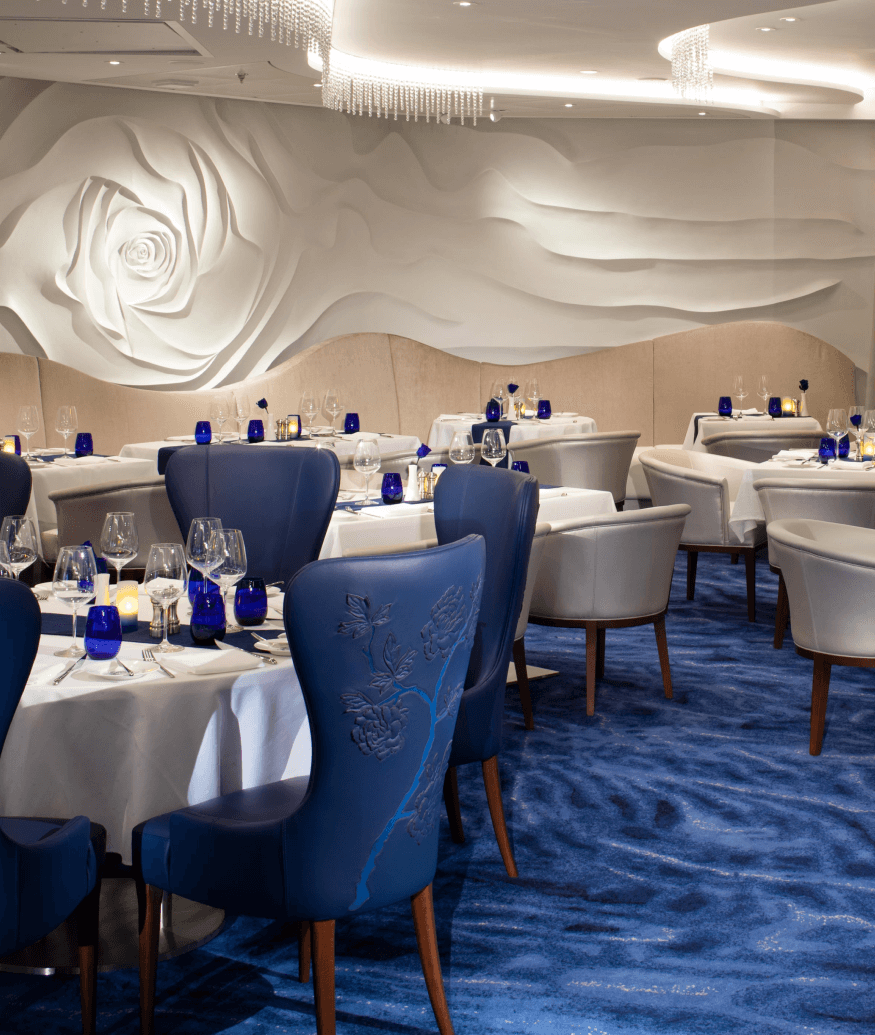 Wellness Onboard
"Extraordinary" is the only word that adequately describes the spa. First off, it's enormous: almost 14,000 square feet. An all-white curving staircase connects the two floors, and there are pretty monochrome tiles, an abundance of marble, and multiple walls of pure glass to maximize the views. Be sure to dedicate several hours to the labyrinthine Sea Thermal Suite. It includes a hammam, a heated salt room for halotherapy, and a crystalarium (a room powered by both heat and a giant, shimmering amethyst for good vibes). While the spa menu features all the usual treatments—massages, facials—we were thrilled to see a slew of holistic treatments, like acupuncture and reflexology. Pro tip: Don't skim over the massages. They are all about the beds—some are filled with warm quartz sand that feels like a soft powder beach; others are heated and have in-built LED color-therapy lighting. But sometimes the most uncomplicated activity reaps the maximum reward. We spent close to an hour curled up inside a rattan pod-style seat suspended from the ceiling in the Float Room. Gently swaying from side to side in the quiet lulled us to sleep in no time—try it.
To work up a sweat, you could run laps on the jogging track that loops around decks fifteen and sixteen. Or you could book into one of the many, many classes at the fitness center, like Peloton biking, hot yoga, and bungee. We opted to go old-school and ran on the treadmills that, like the hair salon, face a sheet of glass, and we fell quickly into rhythm with the waves.