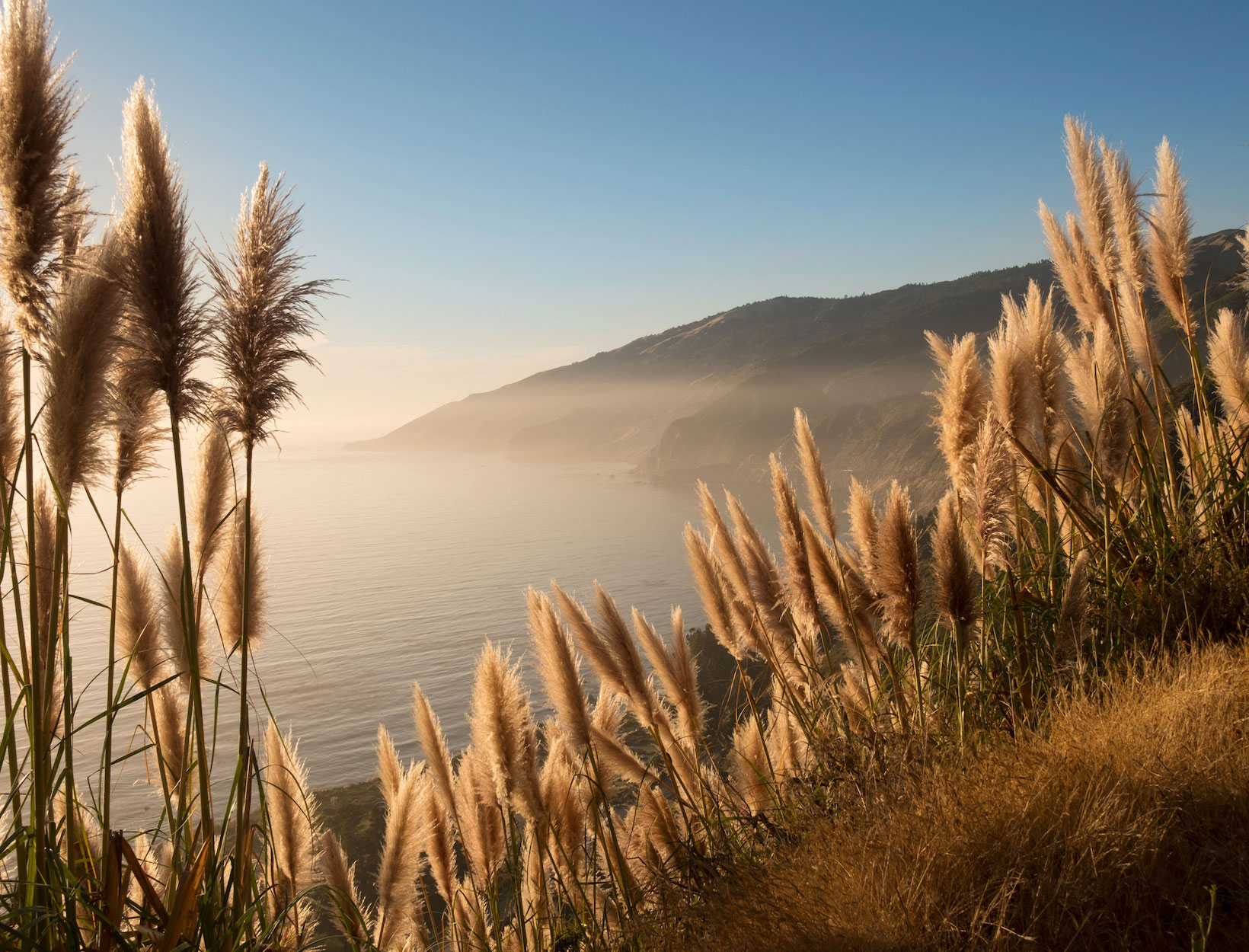 Photo courtesy of Ventana Big Sur
Planning a Romantic Road Trip

up the California Coast
In partnership with our friends at Chloé
There are few indulgences more liberating than a classic road trip. And there are few road trips more classic than a journey up the Pacific Coast Highway—a road with a view so spectacular it's actually part of the name. Somewhere between Santa Monica and Northern California, your blood pressure drops, your hair gets ocean-air tangly, and you get greedy for beautiful views.
The flat and sandy landscape carpeted in palm trees gives way to cliffs and views and coniferous forests. And just when you think it can't get more spectacular, it does—Malibu for the night, Big Sur in a day or two, and ultimately, Napa Valley. And naturally, some of California's best hotels are built into the cliffs along the route, with architecture that blends seamlessly into the surroundings and quietly luxurious interiors. We found places that encourage evenings with a book and a view, places with restaurants that could be destinations themselves, and places where your stay feels more like an event than a sojourn.
And of course, we also have a few ideas about what to wear along the way. So pack a bag, fill up the car, and hit the road, easy rider. You'll want to beat the traffic.
First Stop: Malibu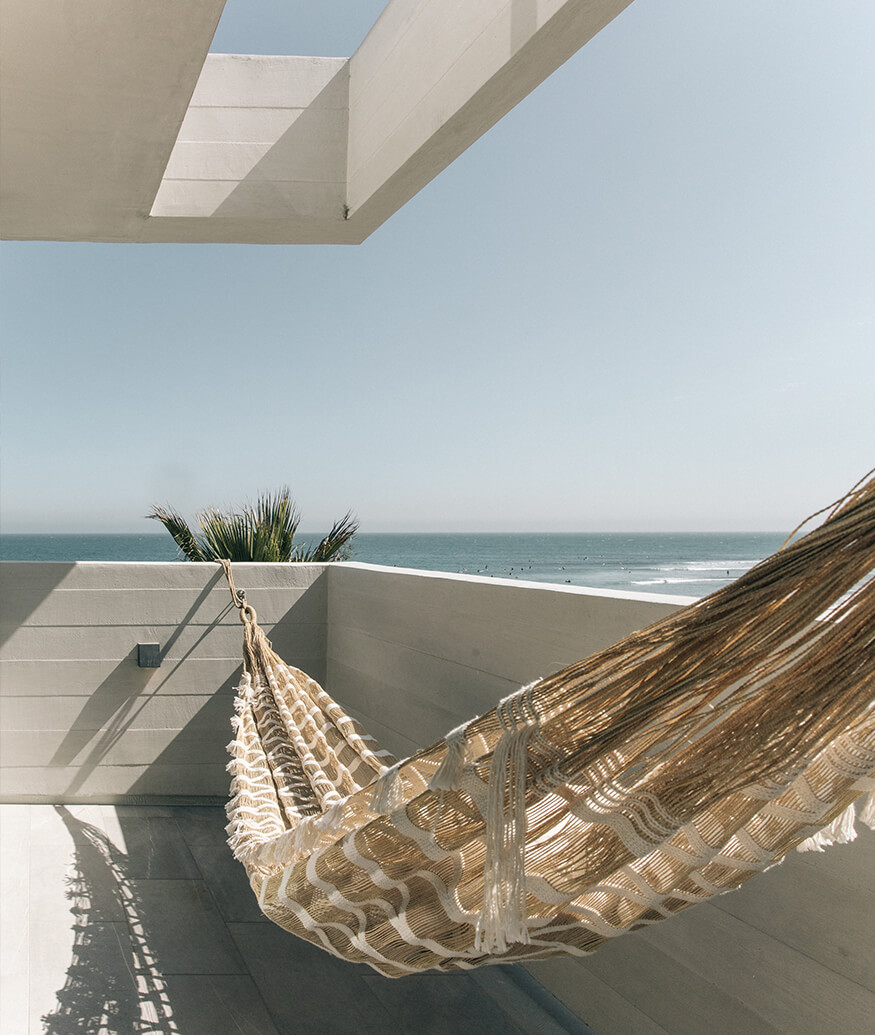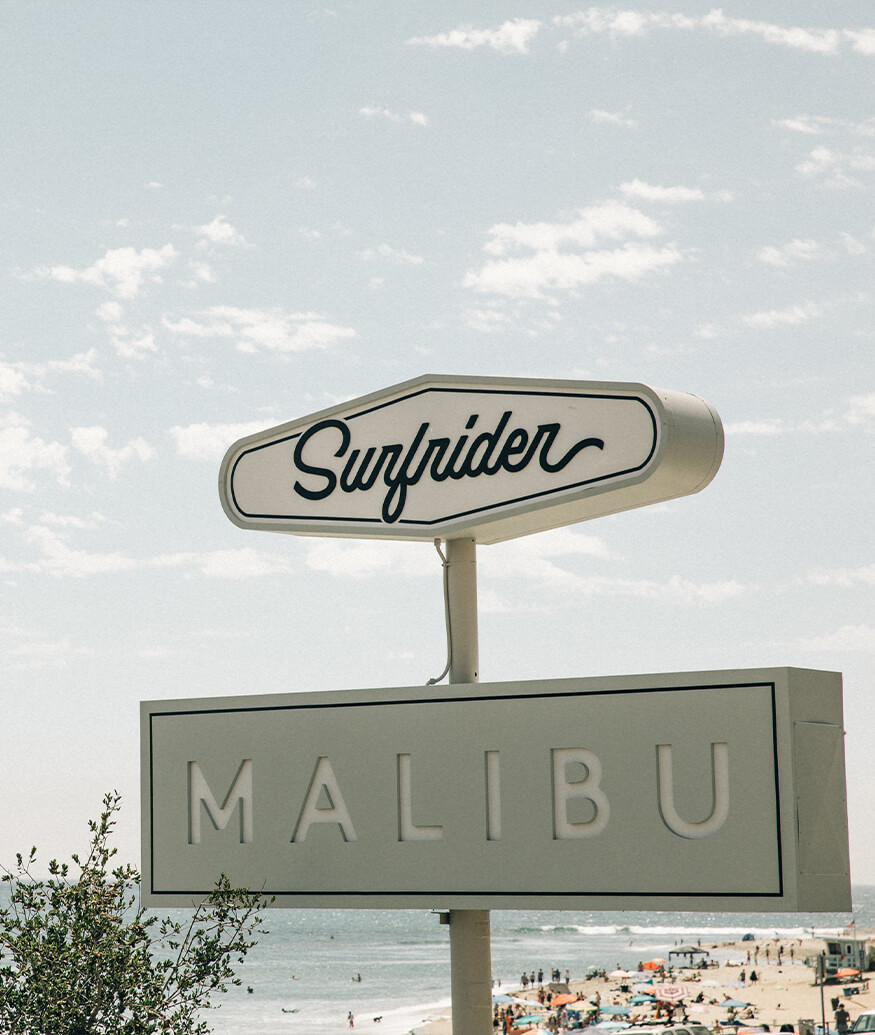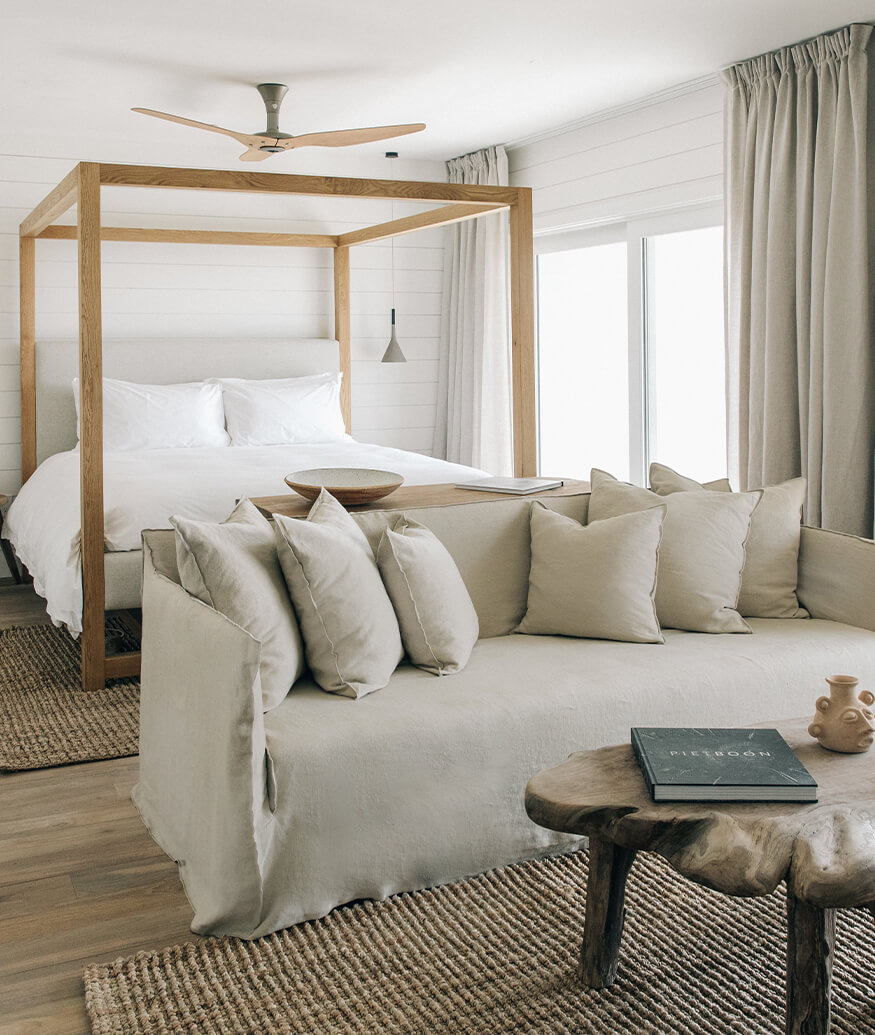 Photos courtesy of The Surfrider Malibu
Half an hour north of Santa Monica, just beyond the Palisades, the city starts to thin, giving way to long stretches of beach you'll remember from any of a million TV shows about Southern California. That's around the time the Surfrider comes into view. A night tucked into the crisp sheets of this hotel is pretty damn close to a night in your own Malibu mansion (in case you don't have one of those). Check in, kick off your slides, and climb into your hammock to watch the sun set over the Pacific. Then it's time for our favorite Surfrider feature—the roof deck. (Although the library nook, with its collection of surfer tomes and Moroccan rugs, is a close second.) Skip a formal dinner and order fresh-off-the-farm crudités and small plates of salty snacks around the log fire instead. The next morning, amble across the PCH to Malibu Farm Café at the pier for a satisfyingly delicious egg sandwich and a fresh watermelon juice. Then take a Vietnamese coffee for the drive ahead—that stuff is like rocket fuel. So long, LA.
what to wear
And Then: Big Sur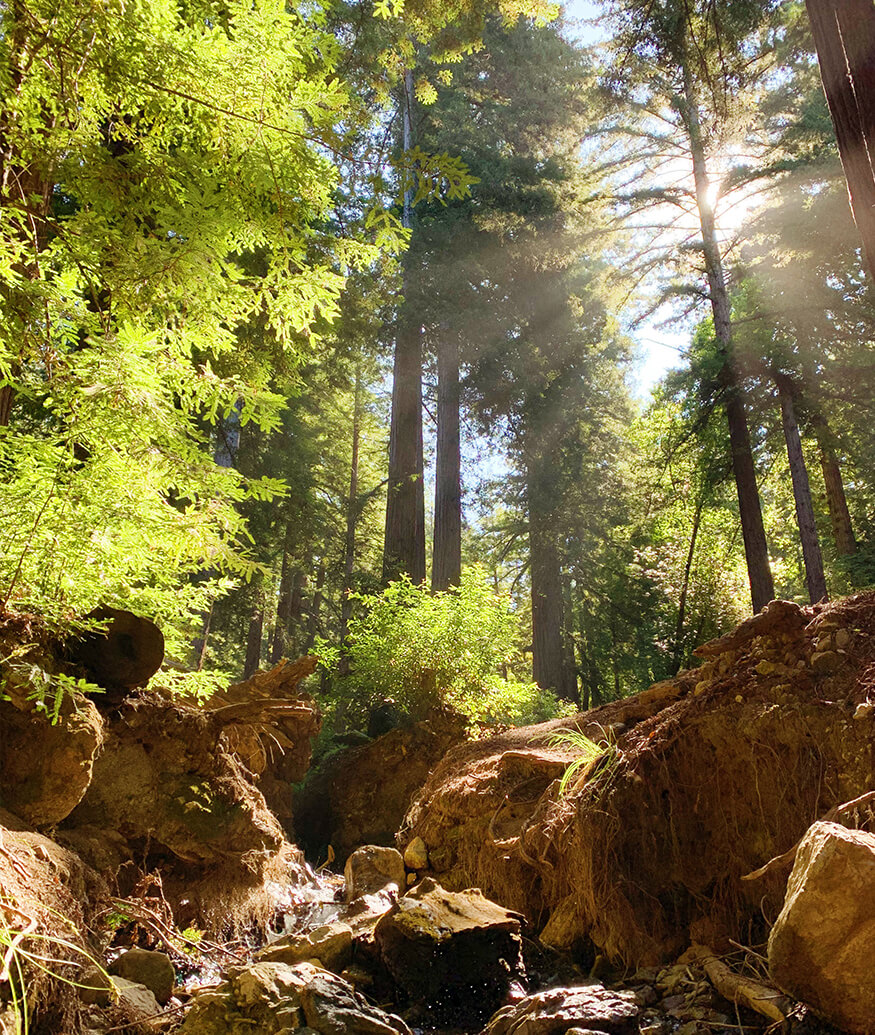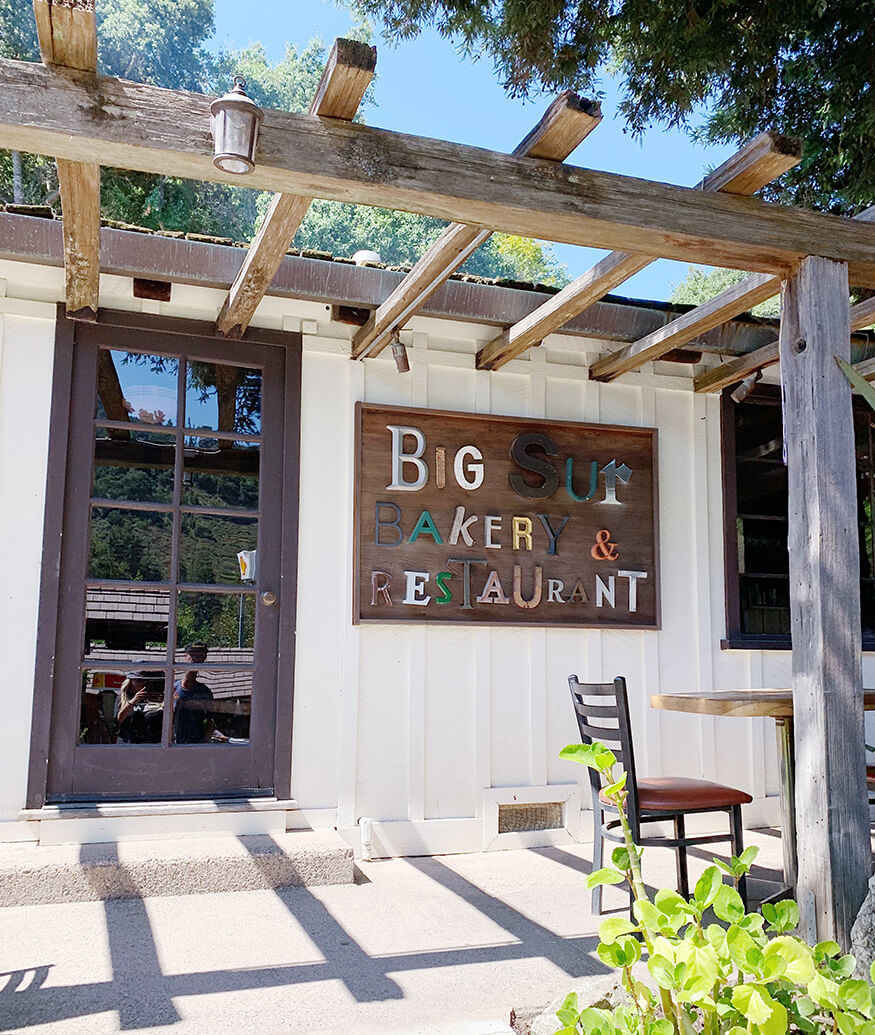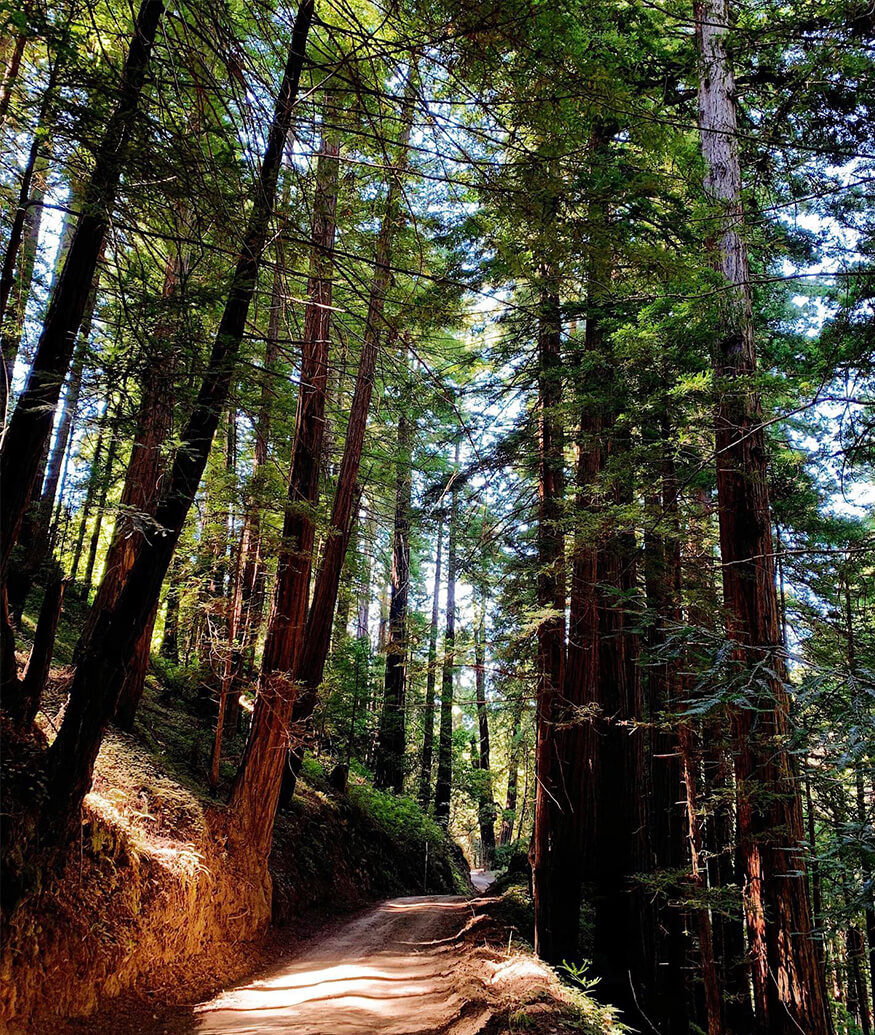 Photos courtesy of Ventana Big Sur
If you've never been—and even if you have—Big Sur delivers. You'll know you're close when the urge to settle in, wrap up, and watch the mist lift off the water hits hard. Ventana is designed to feel like a luxury weekend camp for grown-ups: Alcohol is allowed, stargazing on the deck late into the night is encouraged, and dessert is unlimited. The fifty-nine rooms are spread out across 150 acres, and the cabin-style vibe blends seamlessly into the woodsy landscape. Despite the definite opulence (Japanese baths, organic gardens, sommelier-led wine tastings), the whole place feels laid-back and romantic. Ventana takes full advantage of its position in the hills and staffers are well-versed in the best hikes, the prettiest places to see wildflowers, and how to take full advantage of life on the cliff's edge. After a morning of forest bathing, have one of the excellent reflexologists knead tension out of your feet at an outdoor cabana. Before checking out, make a pit stop at the fairy-tale Big Sur Bakery for a hot chocolate and an epic blueberry scone.
what to wear
Until Finally:
Napa Valley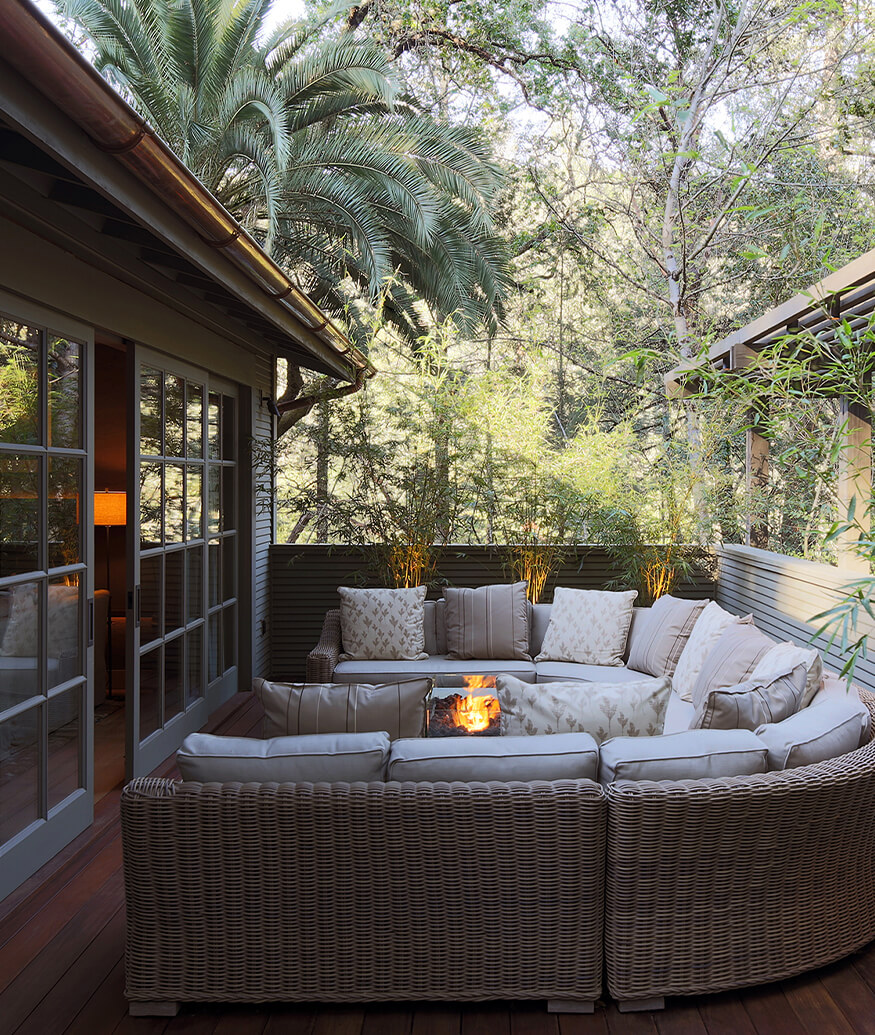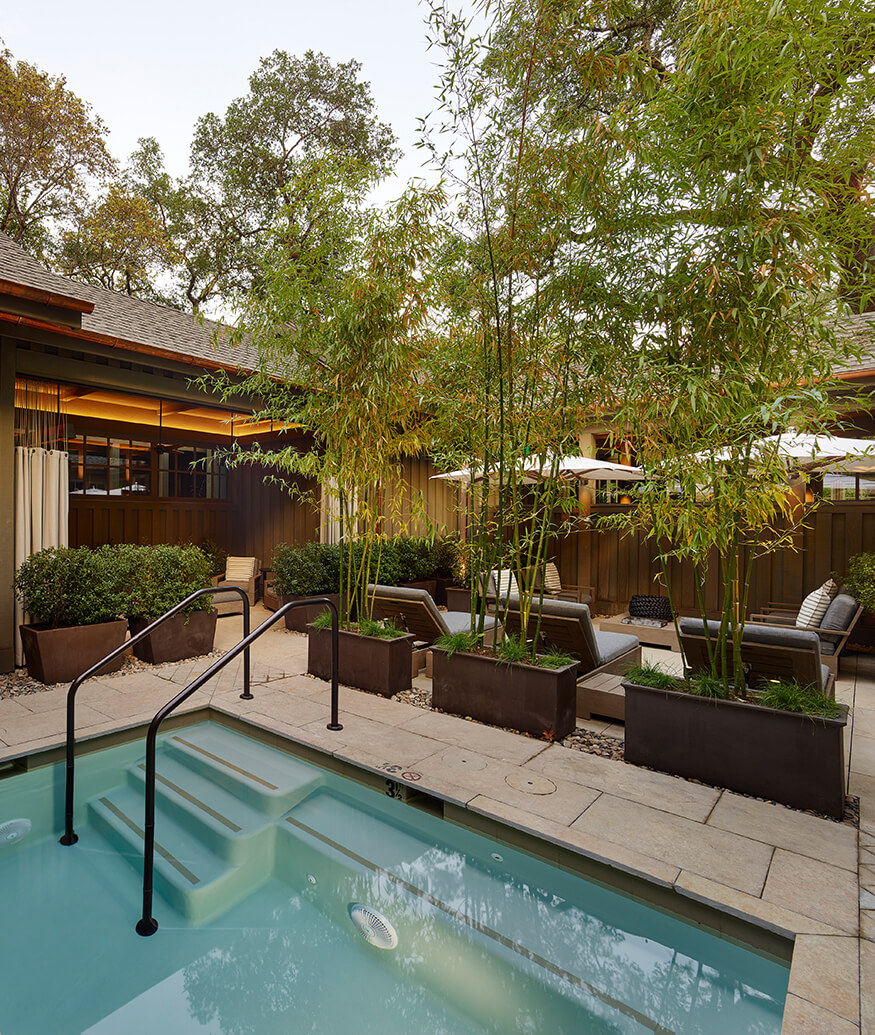 Photos courtesy of Meadowood Napa Valley
That's the sound of the vineyards and charm of Napa calling your name. St. Helena is our favorite home base—and chef Christopher Kostow's tasting menu at the Michelin-starred restaurant lures us to swish Meadowood every time and fits nicely with the romantic theme of this road trip. The 250-acre property resembles a village in Cape Cod with shingled cottages, log fires, the whole thing. And then there's the spa. The treatment rooms are—charmingly, unsurprisingly—wood cabins, and we swear whatever's in those delicious elixirs they proffer after a black walnut scrub or oxygenating facial hydrates better than water. Luxury at Meadowood is subtle. It centers around thoughtful comforts: warm blankets on the private deck, the softest of bathrobes, and convenient car services to town. A little gentle exercise on the croquet lawn (don't forget to bring your whites) builds an appetite for what may be the best meal of your trip. Dinner at the restaurant is an elegant affair and an excuse to dress up and fill up on the nine courses of gastronomic wonder. Have the concierge book a private tasting at Kelly Fleming Wineries—it's too stunning to miss. And it makes the perfect bookend to the most perfect weekend.
what to wear