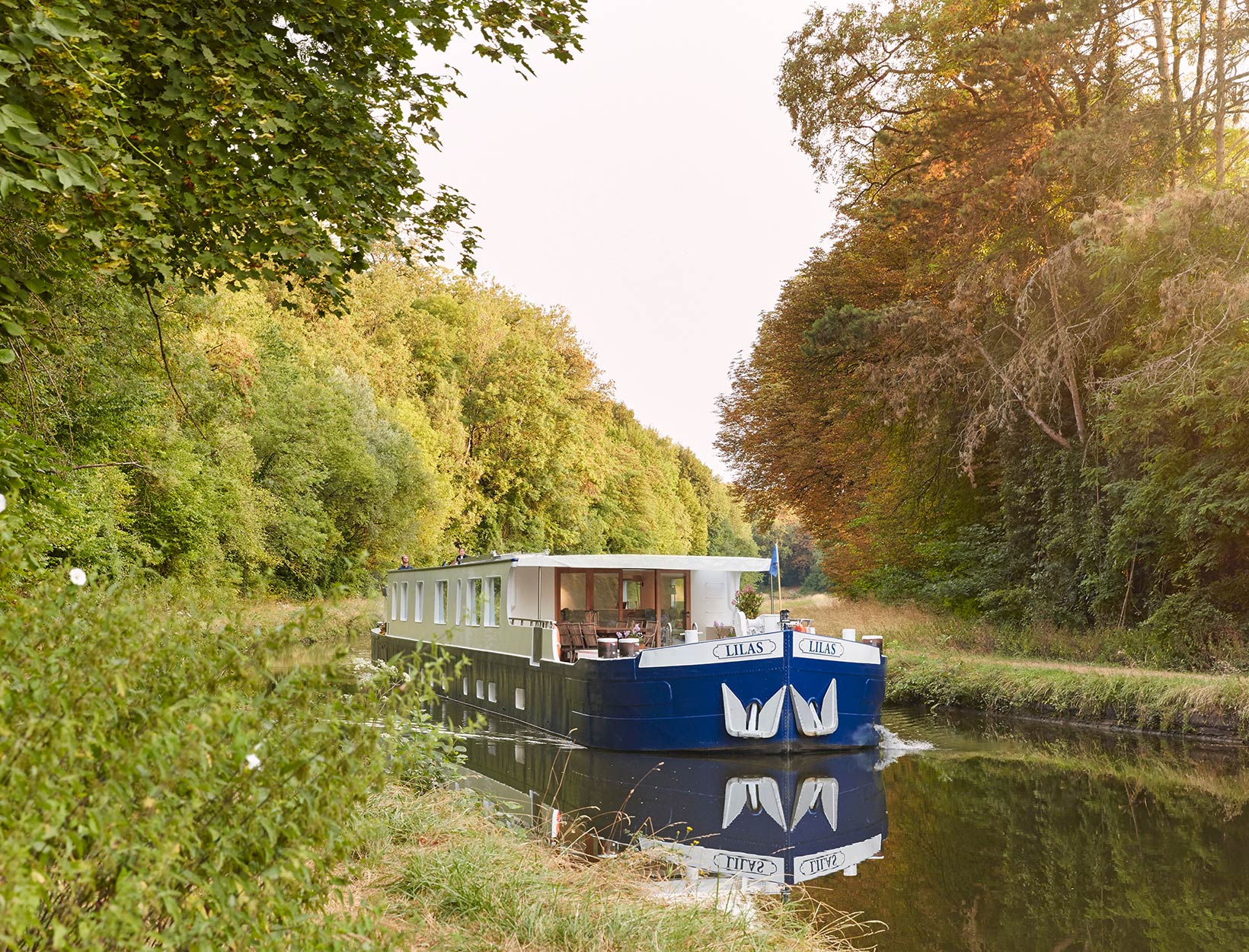 Burgundy by Barge (for the Bon Vivant)
Vacations—big, wildly anticipated vacations—don't come around as often as we'd like. When they do, they often go one of two ways: There's the I-need-a-vacation-from-my-vacation trip, one of those whistle-stop tours that leave you more exhausted than when you began. Then there's the I'm-really-on-vacation vacation. The kind where cortisol levels start to steady and you don't panic when the Wi-Fi cuts out. A bucket-list escape you wish could last forever.
The privately chartered, beautifully restored barge Belmond Lilas turns out to be one of the easiest, dreamiest, most romantic ways to experience one of the dreamiest, most romantic places on earth: Burgundy.
Where to Lounge
Imagine checking in to a charming countryside château. Only this particular château floats along a calm, meandering river past Chalon-sur-Saône in the unspoiled region of Burgundy. From the moment you step on board, you feel an immediate sense of ahhh: You live here now.
Days are spent lazing around the sundeck as you drift down scenic canals, passing twelfth-century cities straight out of a history book (the captain will even point out the run-down school Napoleon once attended). The breezy living room practically insists you reserve a few hours for reclining with a book (and maybe something sparkling).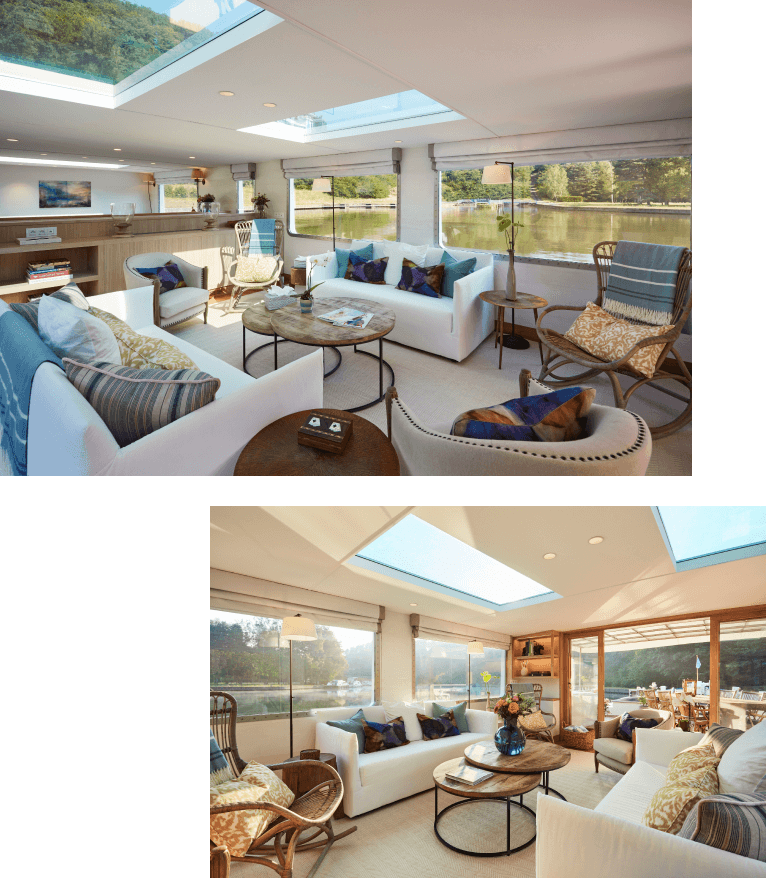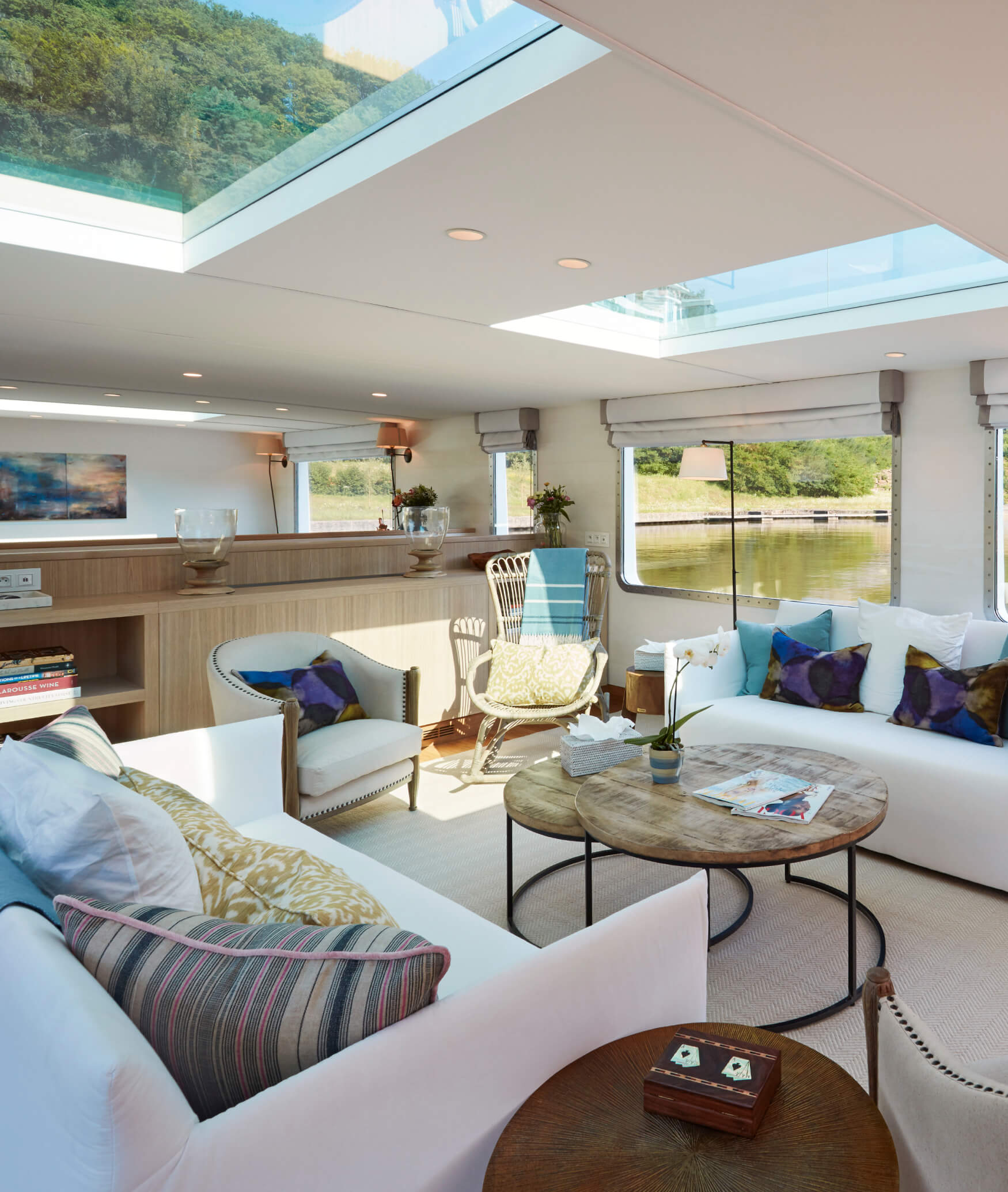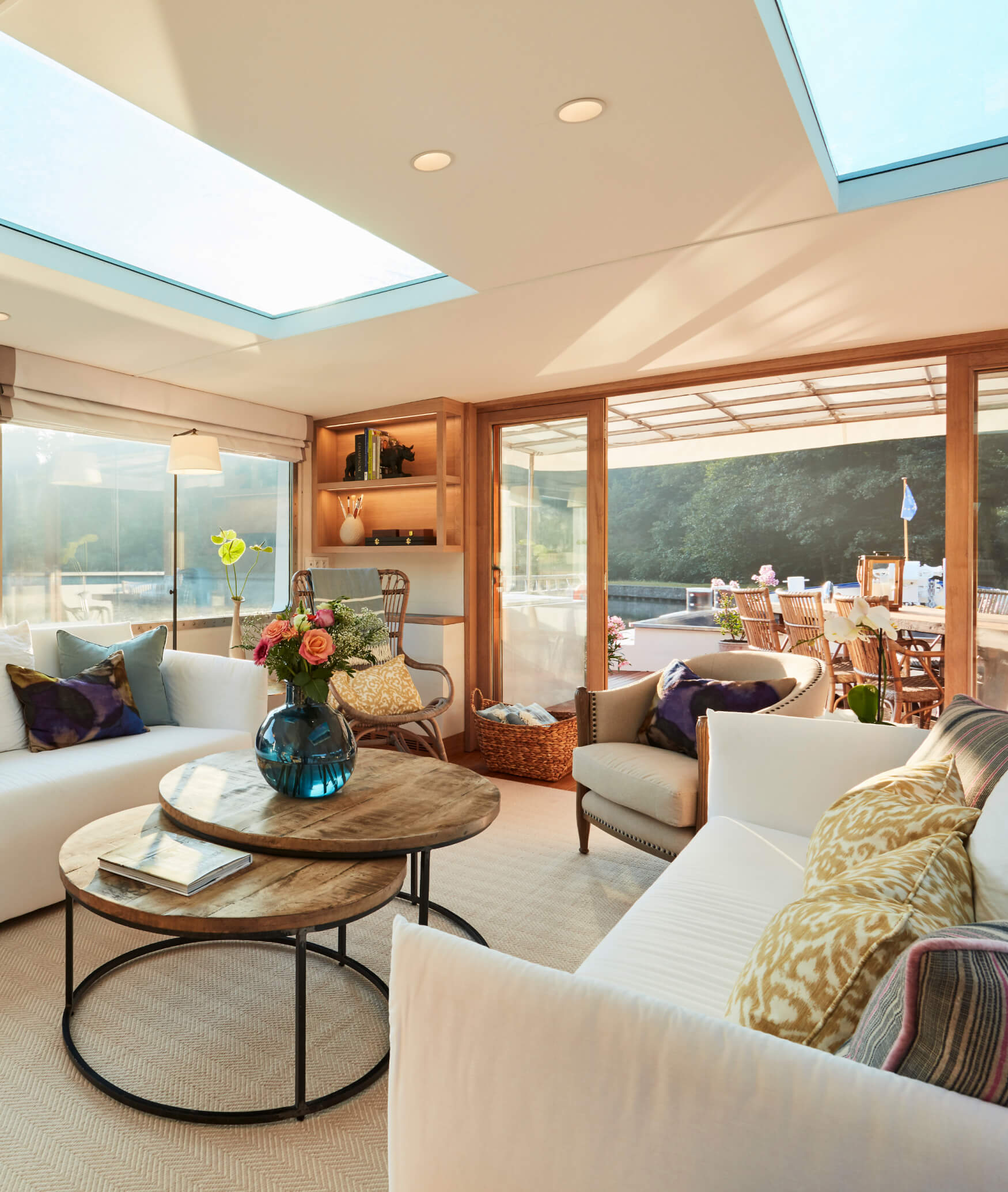 Where to Sleep
The four generously sized cabins have more in common with a lavish hotel than the traditional notion of below-deck quarters. There are marshmallow-fluff beds draped in Parisian linens and bright en suite bathrooms stocked with everything you could ever need—plus a few luxurious little extras you might not.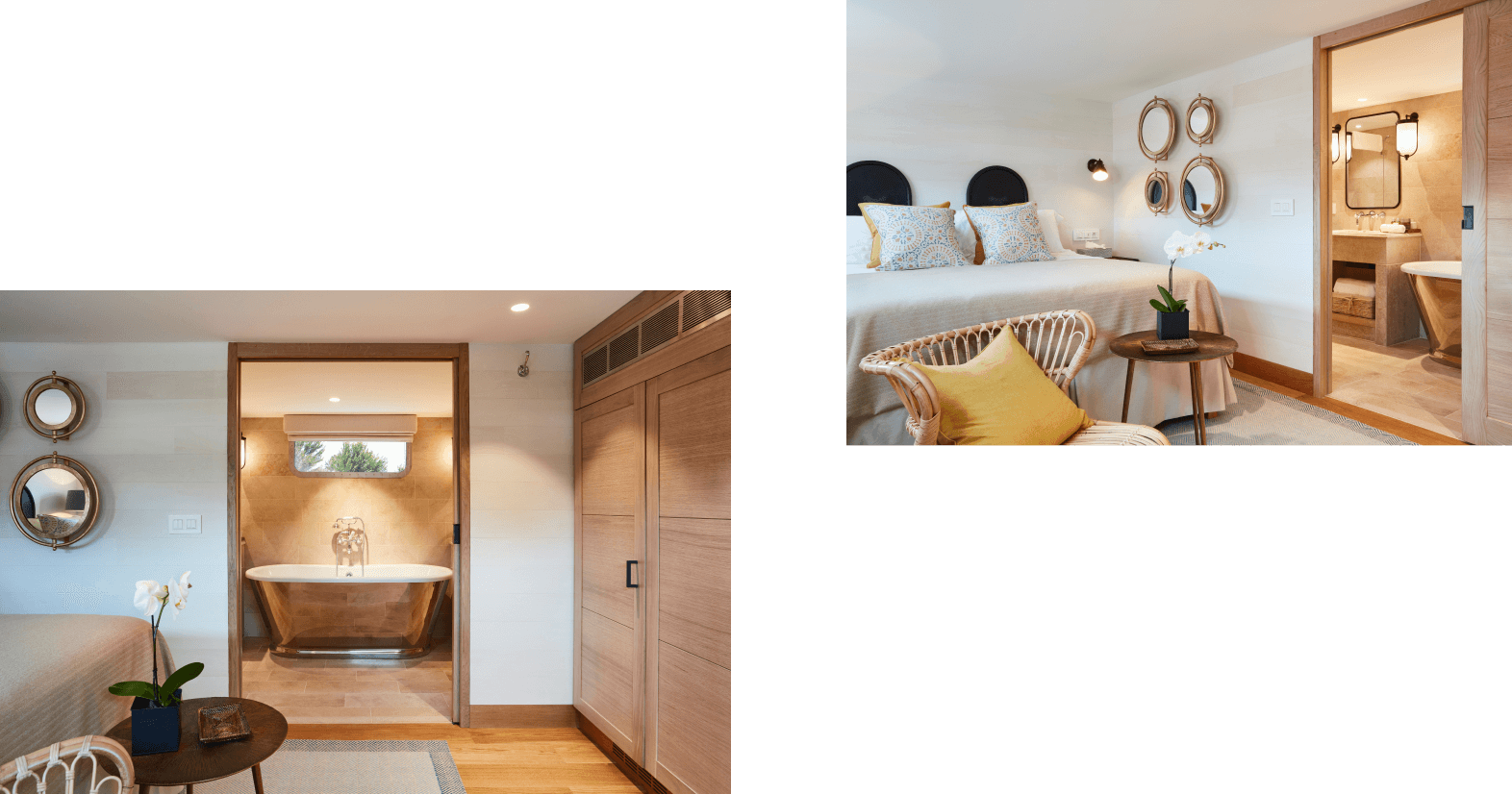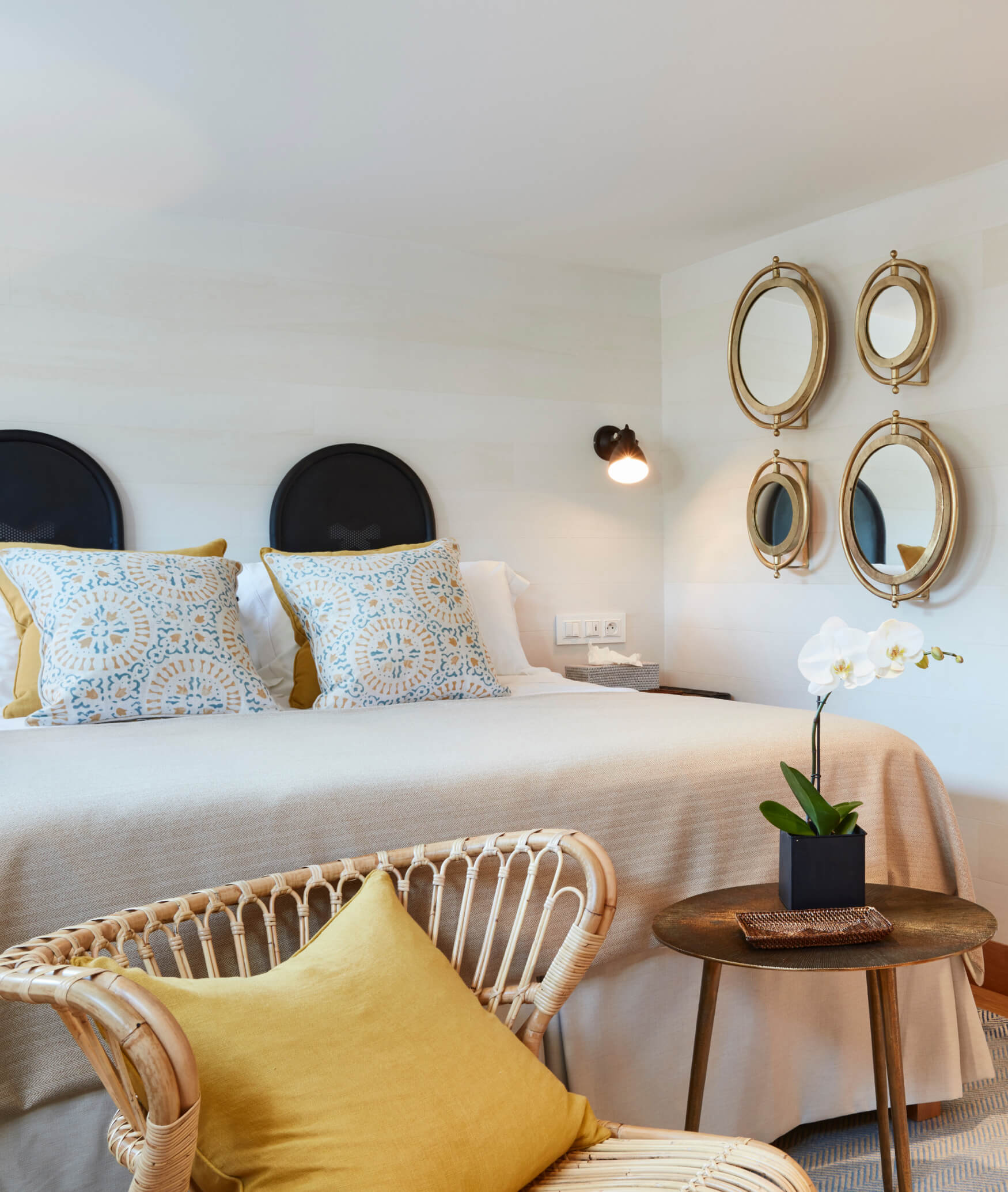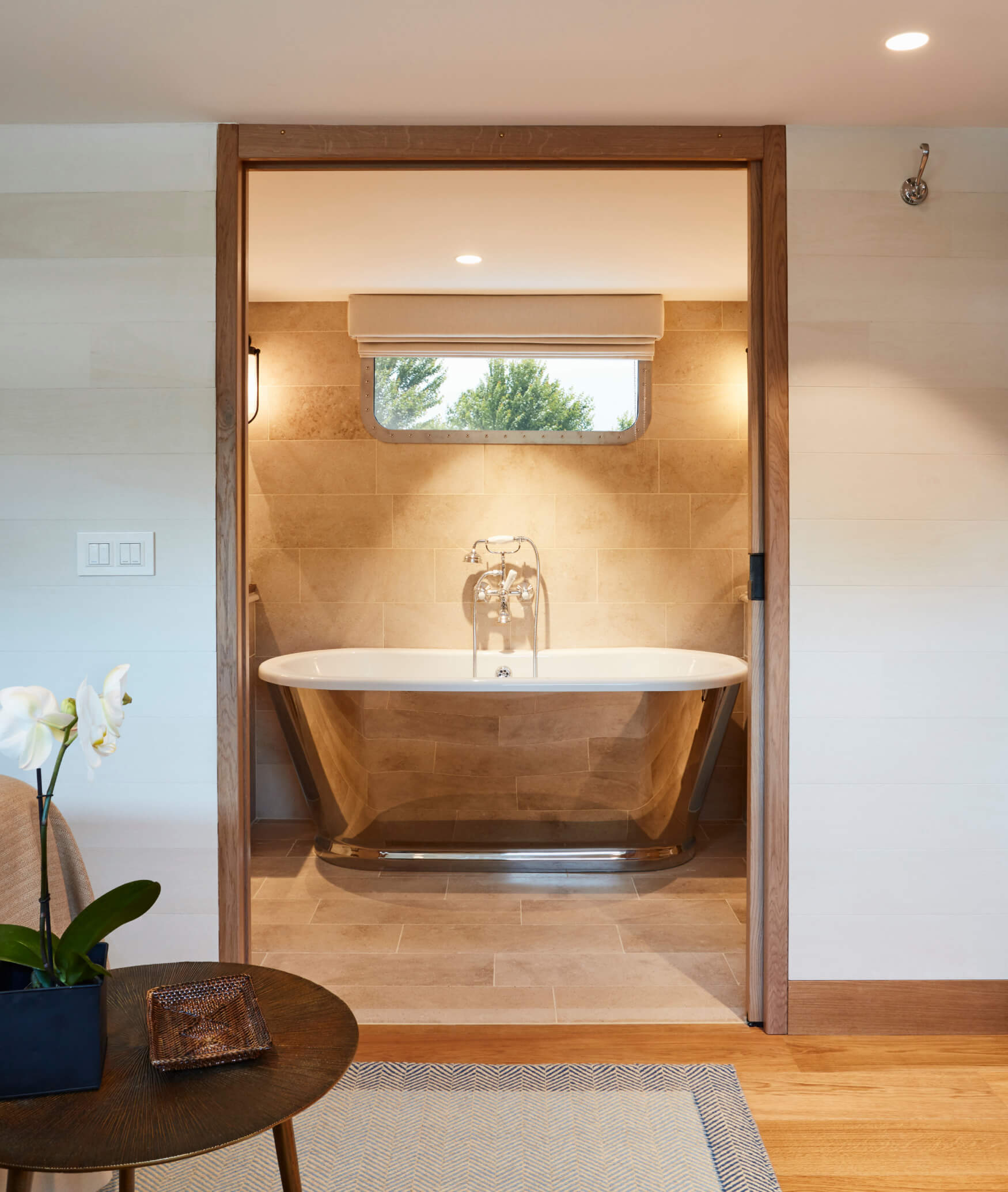 Bon Appétit
Lunches are a study in hedonism: long and leisurely, with course after course of butter-soaked escargots, gooey Camembert, crisp Sancerre. Late-afternoon dips in the pool (there is something meta about floating while you're floating) spill into drawn-out dinners prepared by the onboard chef. We sipped grand cru while the extremely knowledgeable sommelier talked local wine and cheese.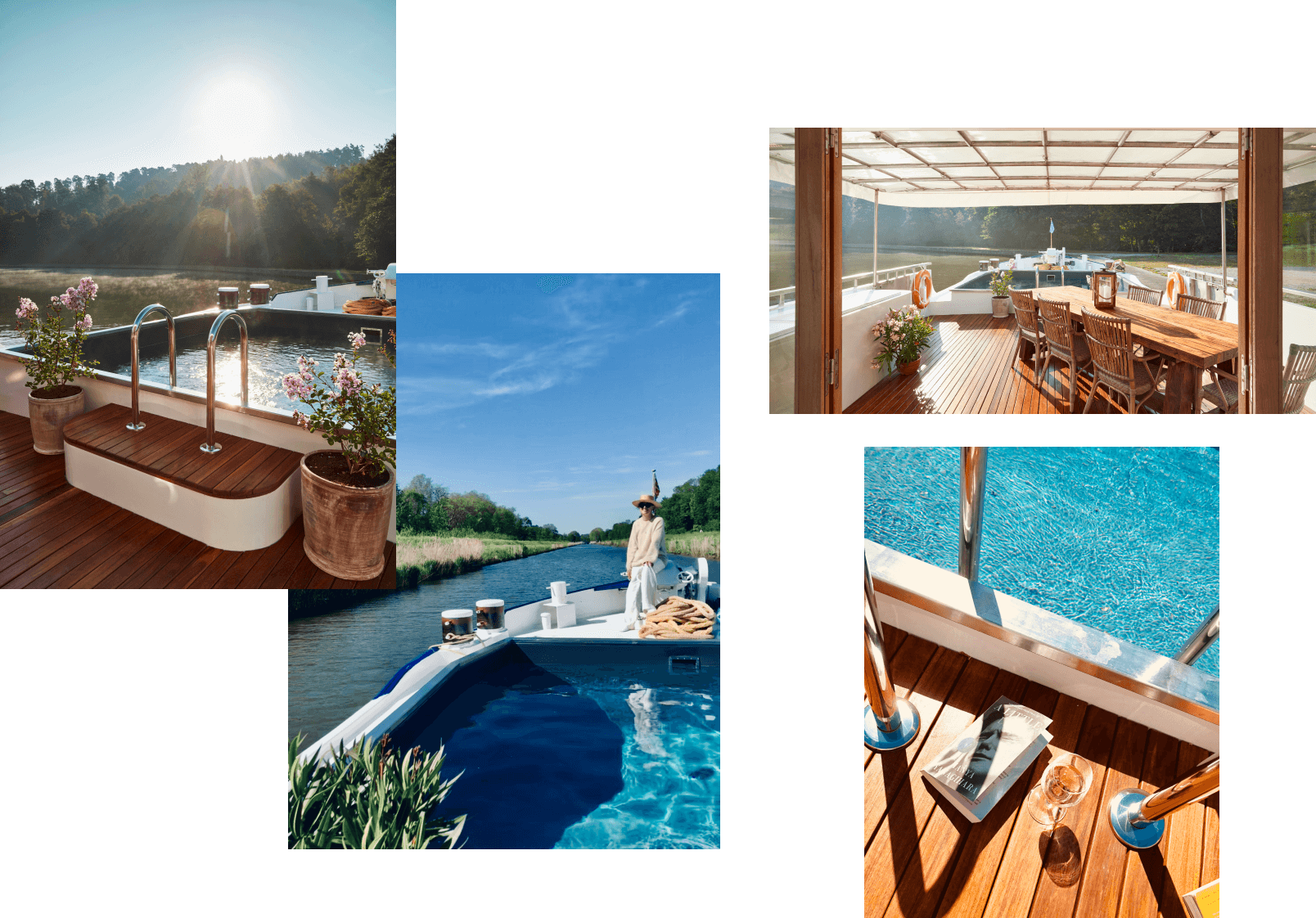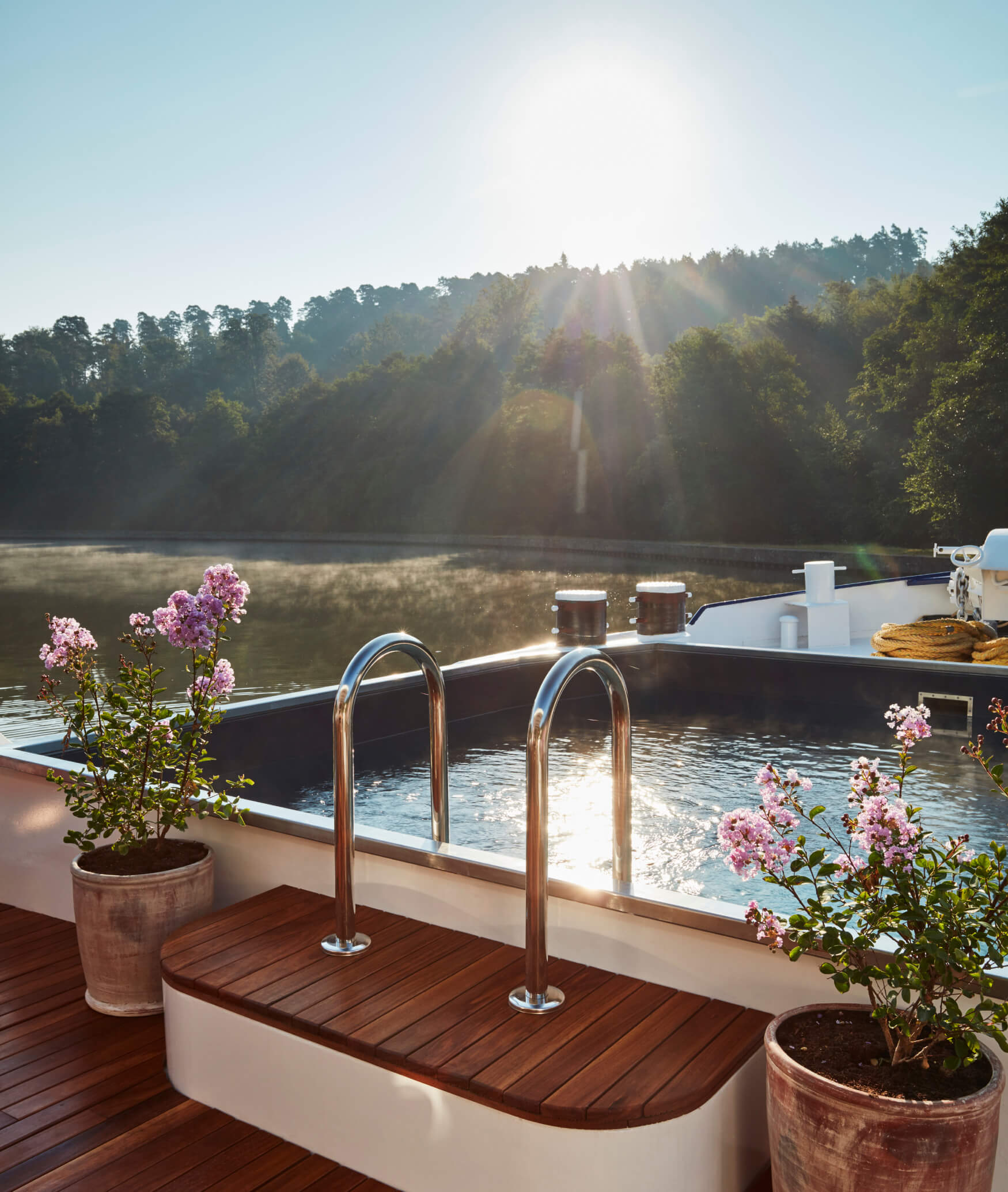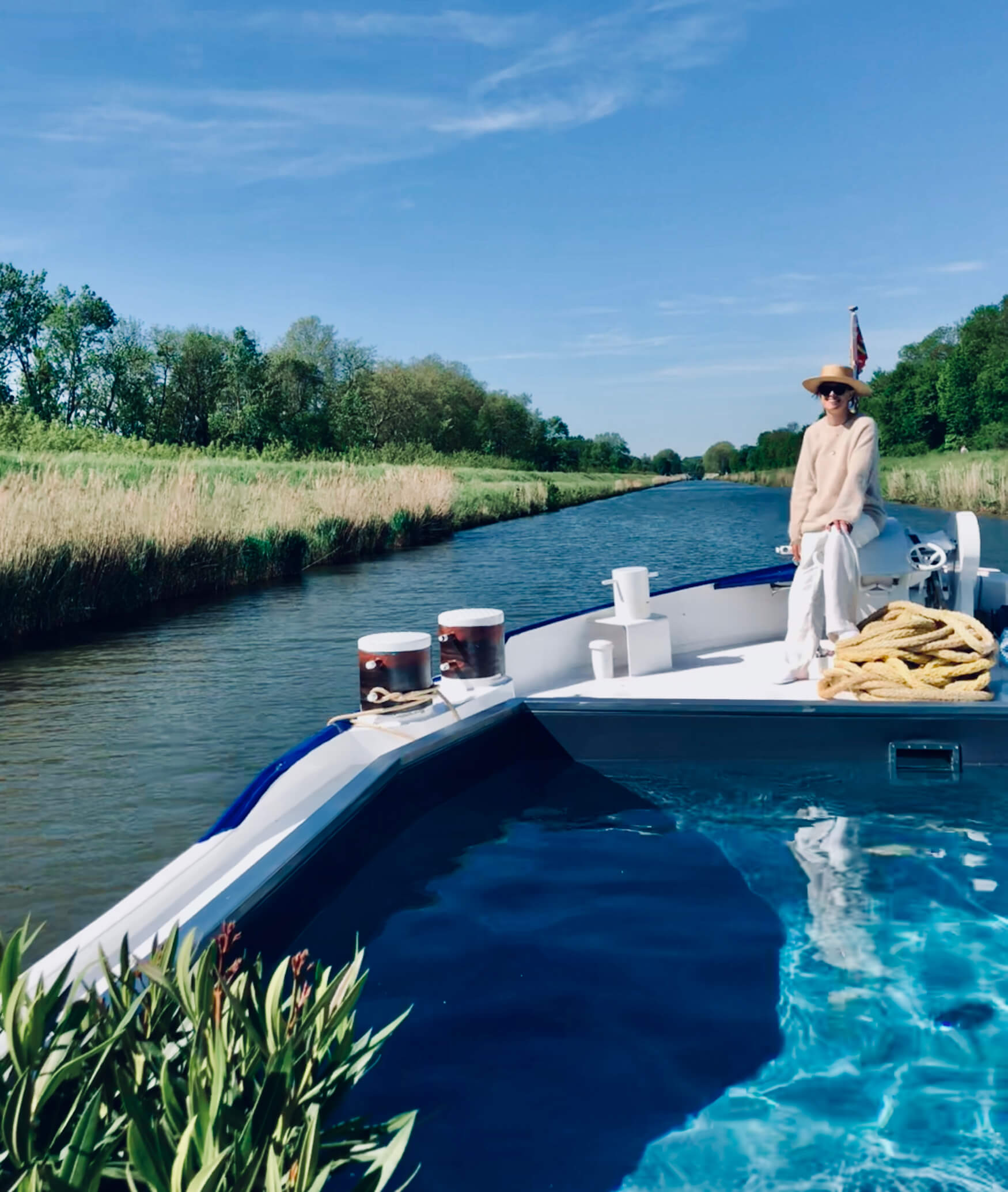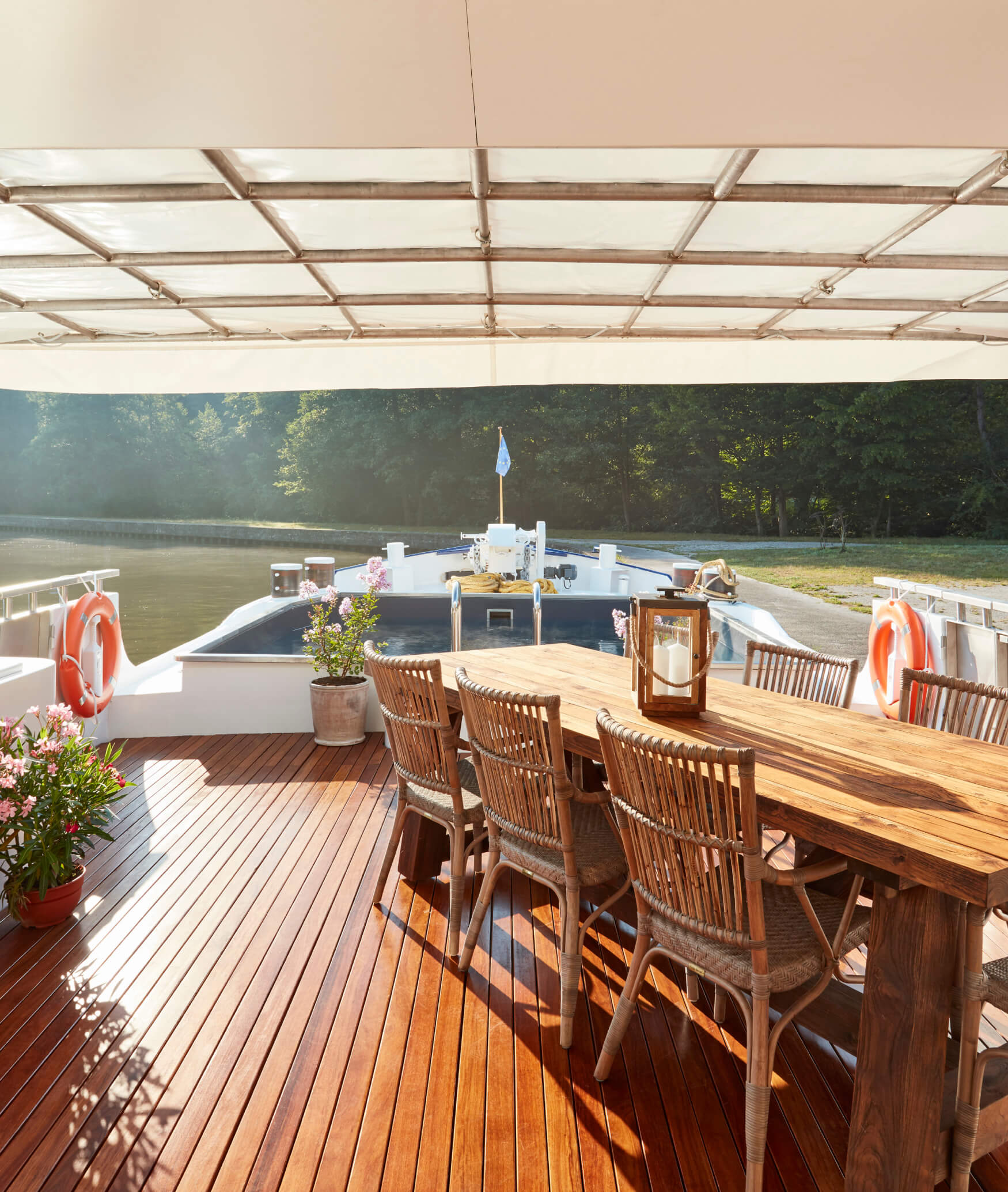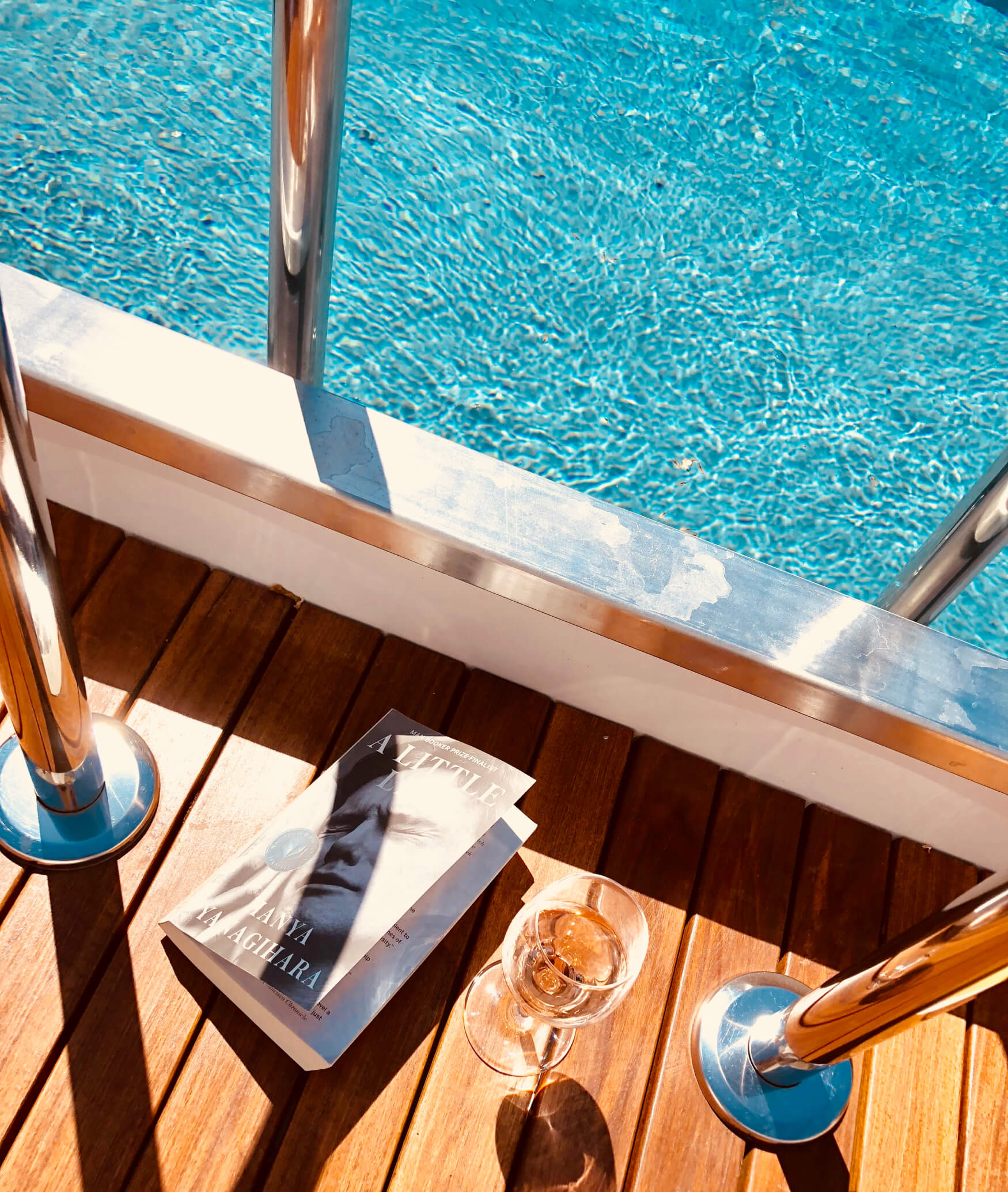 Land of Plenty
There's also lots to explore and many adventures to be had. On docked days, venture to castles on sprawling vineyards like Clos de Vougeot (this is the land of wine, mind you) and to storybook towns like Chalon-sur-Saône, with cobblestone streets peppered with chocolatiers and achingly cute boutiques. But the best part about traveling by barge? All the thinking, planning, and prepping is done for you. Prefer to pedal alongside the boat? A picnic on dry land? Perhaps a private wine cellar tour in Beaune? Consider it arranged. The crew is so accommodating, you'll be swapping teary-eyed hugs by the end.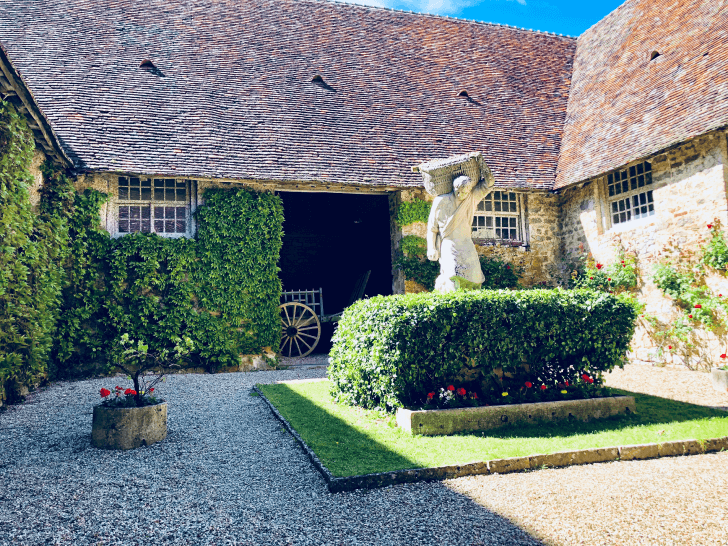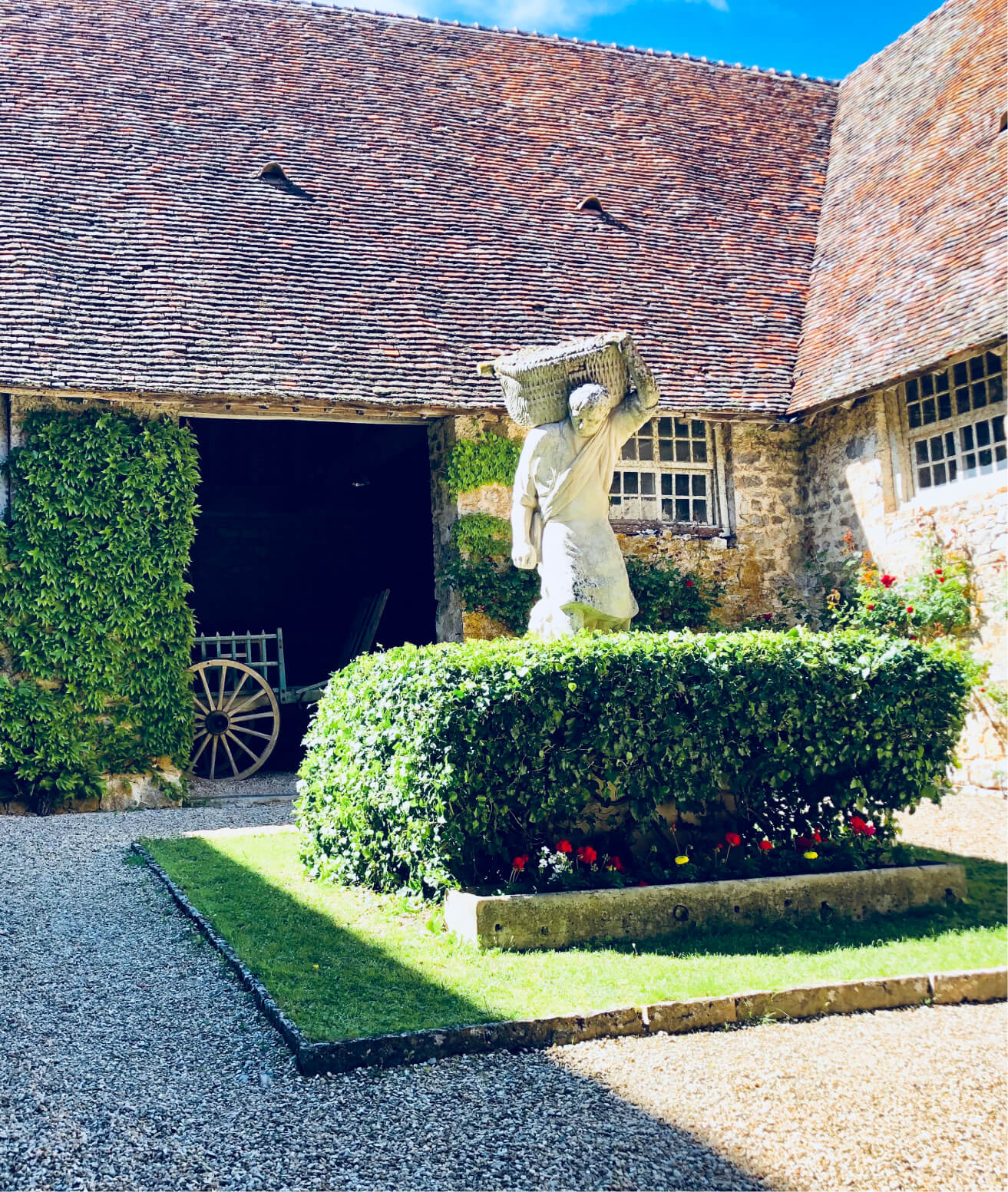 Getting There
The barge is only a few hours from Paris, and because the best way to fight jet lag is with proper acclimation, our advice is to spend a night (or two) in the city. Check in to the Nolinski Paris. Make a pit stop at La Grande Épicerie in Le Bon Marché for truffle salt, macarons, and more French delicacies to bring home. Wander around Rue Saint-Honoré for prime shopping (or maybe just window-shopping). Luxuriate in the views and the equally impressive menu at Giraffe, then stop for drinks at Bar Hemingway. In the morning, Belmond will arrange for a private pickup from your hotel. Easy.
And as always, our Paris guides are here to help, well, guide you.