3 Water-Adjacent Wellness Retreats Worth Flying For
Written by: the Editors of goop
|
Published on: December 28, 2021
|
Updated on: November 14, 2022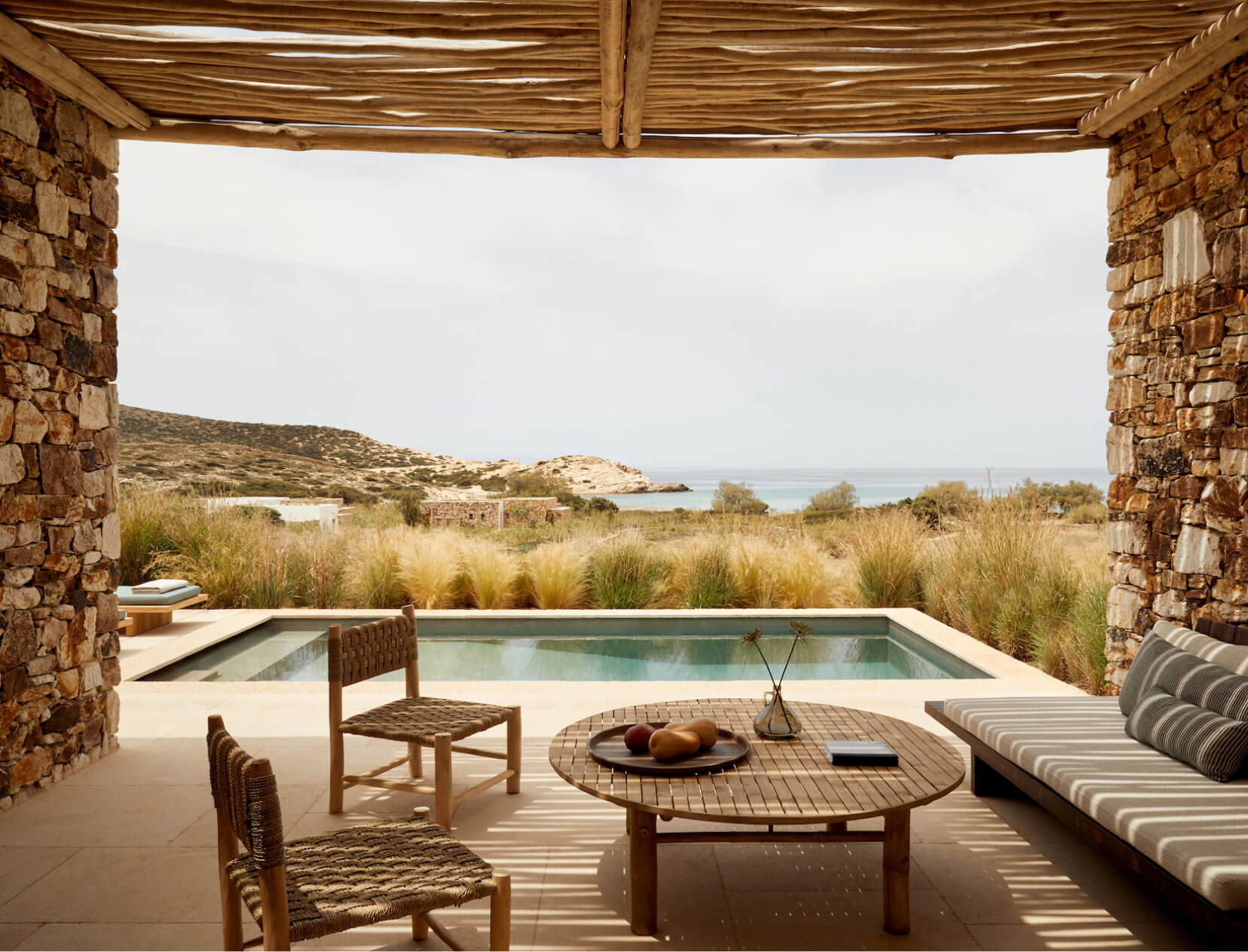 Photo courtesy of The Rooster
Amanyara, the Rooster, and the new Six Senses are spread out across the globe—on the white sands of Turks and Caicos, Antiparos in Greece, and Ibiza, respectively. But they all excel at tapping into the serenity that proximity to the water offers, with a particular brand of wellness programming that more than makes up for time spent strapped into an airplane seat. Below, what we tried, tested, and loved at these properties.
AMANYARA, TURKS AND CAICOS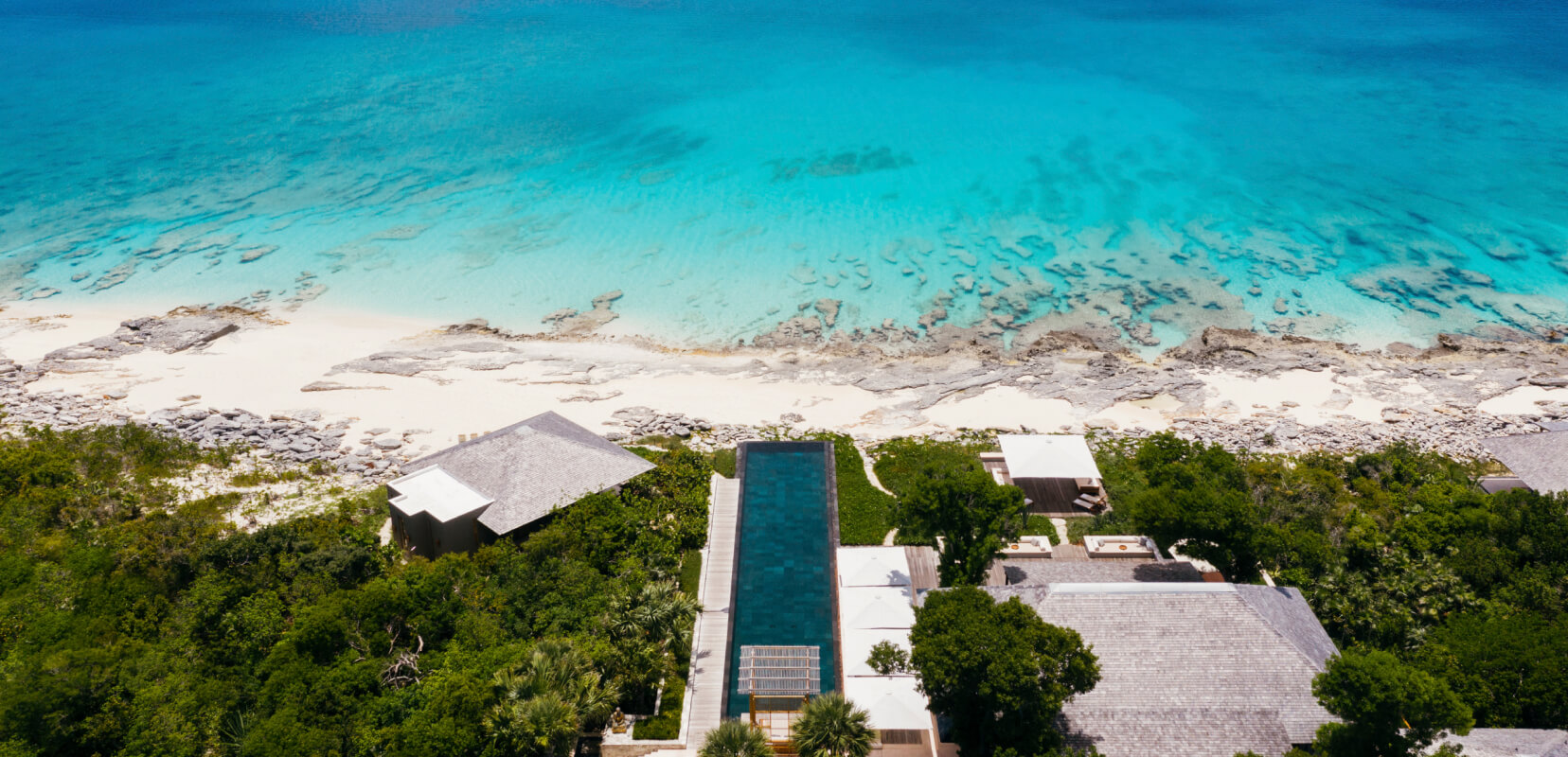 CHECK IN
There are some places that steal the breath right out of your lungs the moment you arrive. Amanyara, stretched along the famously pristine sands of Turks and Caicos, is one such place. The resort is fashioned after the original Amanpuri in Thailand, and each serene villa—huddled around a cluster of pavilions tucked within the trees—is a study in seclusion. And with over 18,000 acres of lush nature reserve edging up to that screen-saver-turquoise water, this sanctuary does, in fact, live up to the Aman hype. First thing you'll notice is the lack of buzzing lobbies and dinging elevators. Instead, it's a quiet concerto of chirping birds echoing all around you. You're officially on island time.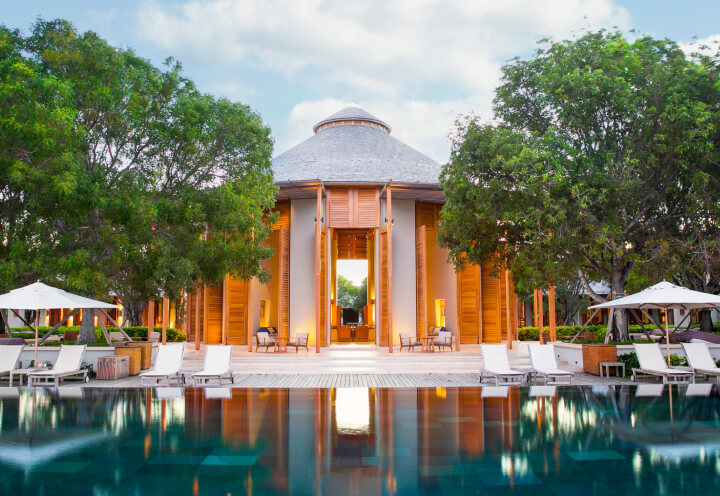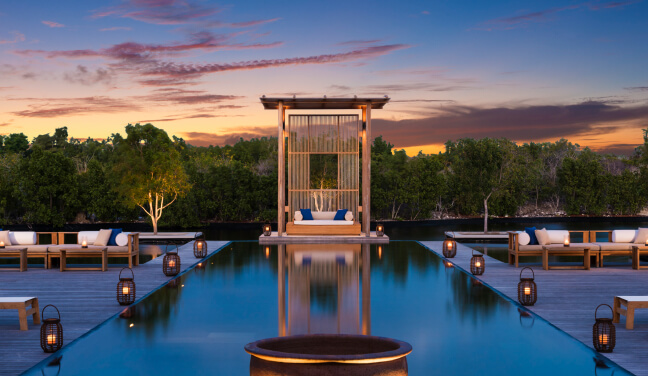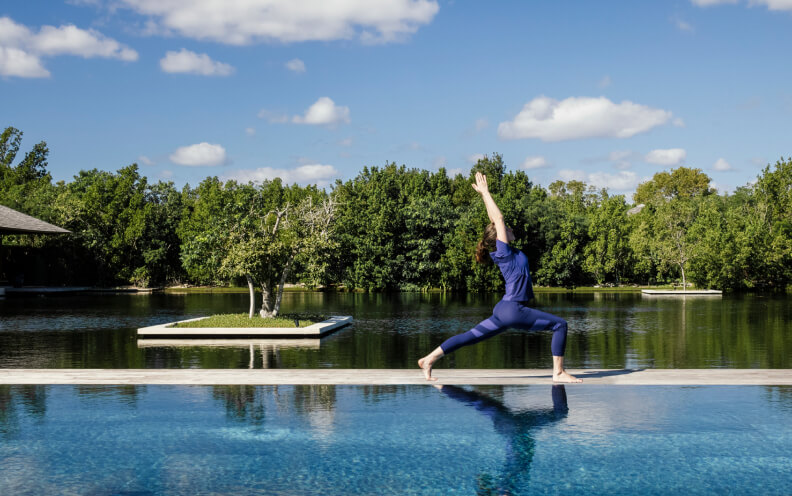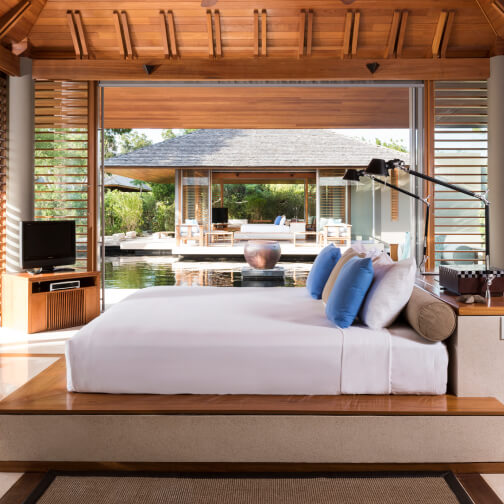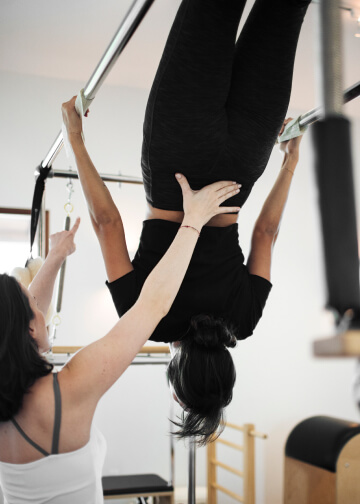 R&R
While there's no lack of waterside activities or rum-spiked drinks (this is a beach vacation), efforts center on health and wellness: Relaxation and transformation take center stage. Upon arrival, you'll meet with the lovely wellness director to talk nutrition, lifestyle habits, and whatever else might come up as she maps out a tailor-made itinerary based on your goals. Strengthening classes at the Erika Bloom Pilates studio, sun salutations on the yoga deck, and a host of restorative sessions (think meditation, pranayama, and lymphatic massage work) can all be arranged through a bespoke Immersion program.
DON'T MISS
Thanks to the Legends program that offers a rotating schedule of clinics with sports experts, if you line up your trip just right, you can practice your swing with Maria Sharapova on the clay courts. Get a few pointers from the likes of stand-up-paddling pro Candice Appleby. Or sweat out last night's overindulgences with Kacey Musgraves's personal trainer, Erin Oprea. Of course, snorkeling, scuba diving, and an entire afternoon of spa-ing are also fair game. Whatever's on the day's agenda—a paddle, a private yacht charter around the island, a Seabob along the ocean floor (go ahead, google it)—it all presents an opportunity to disconnect and go inward.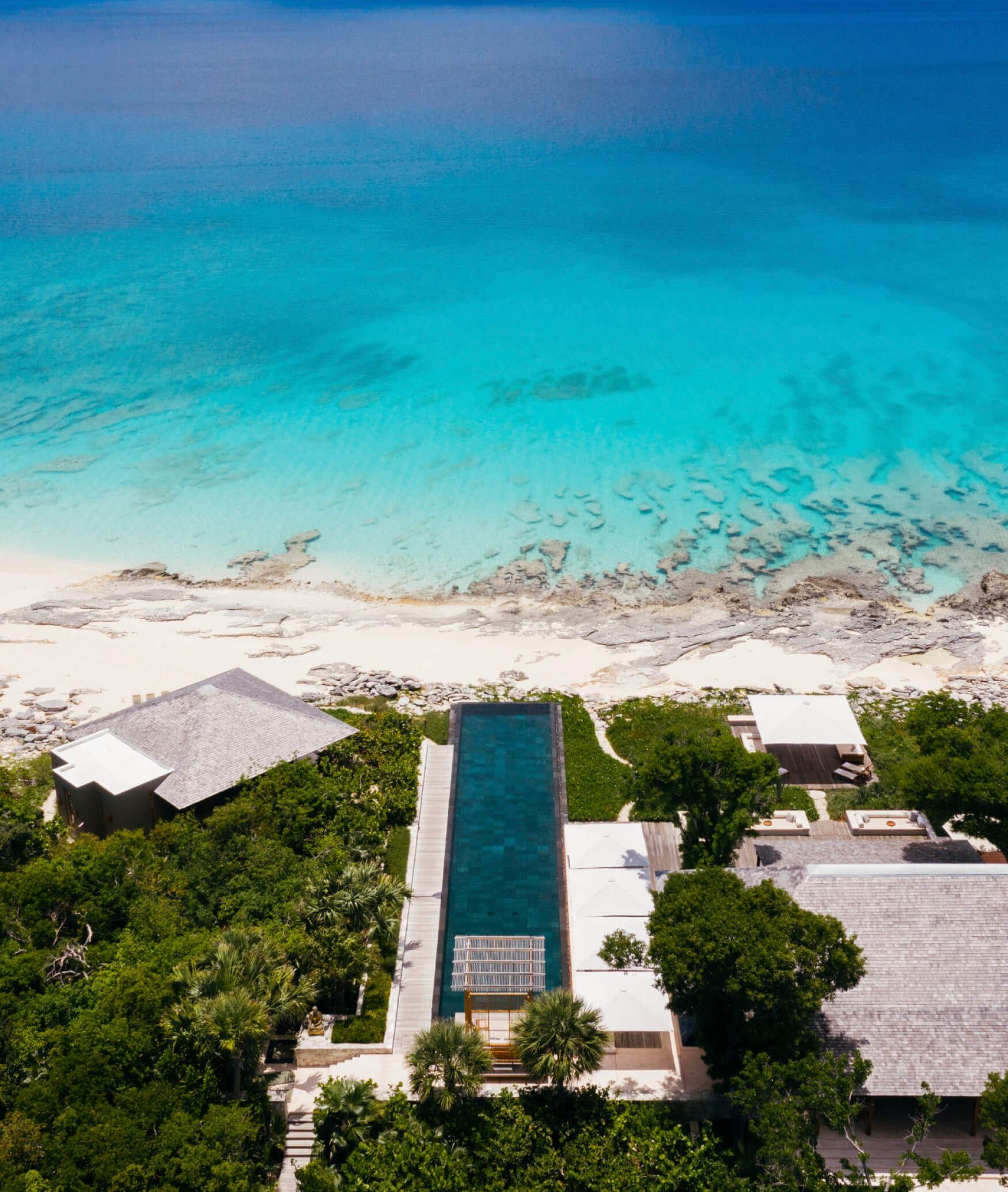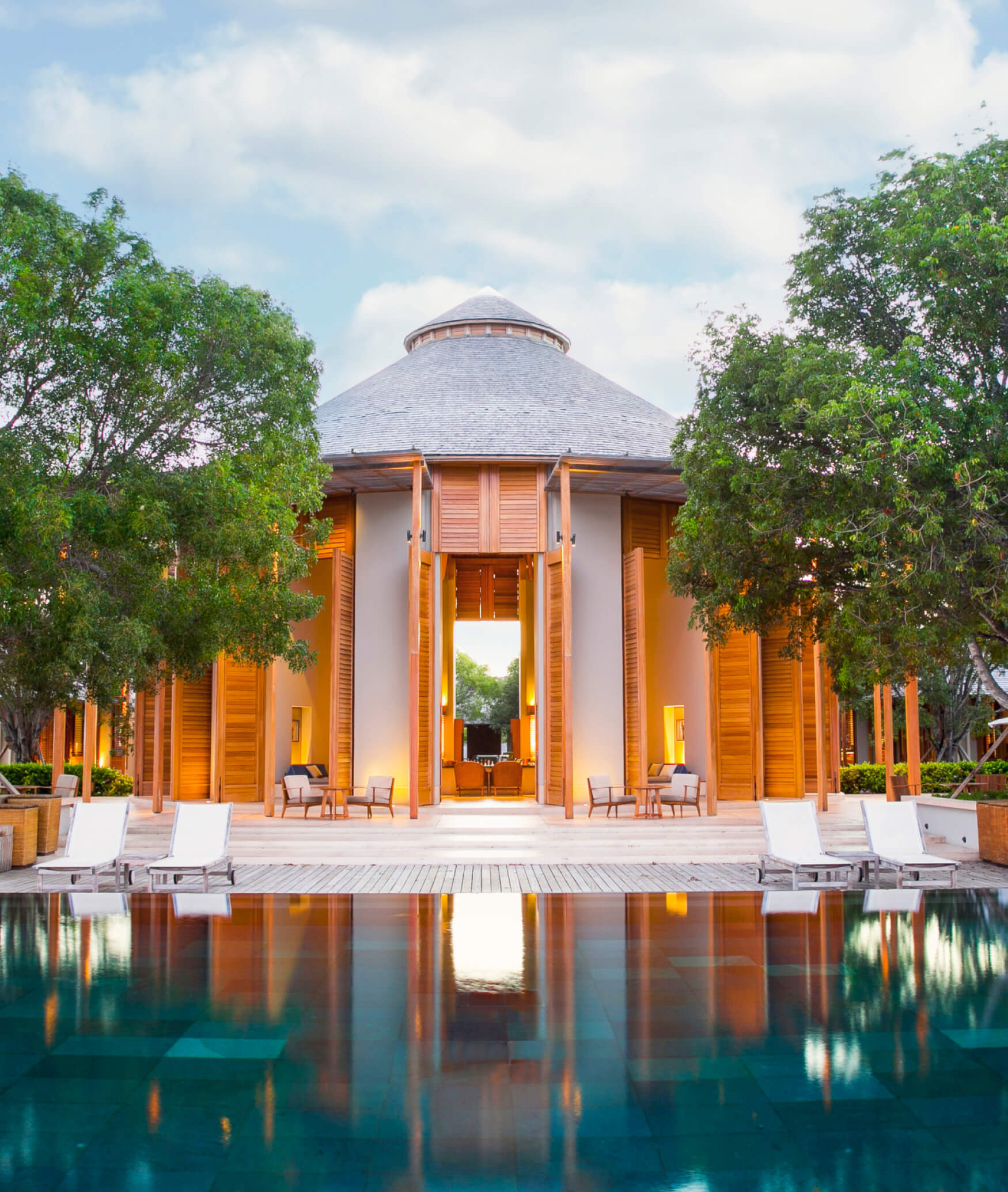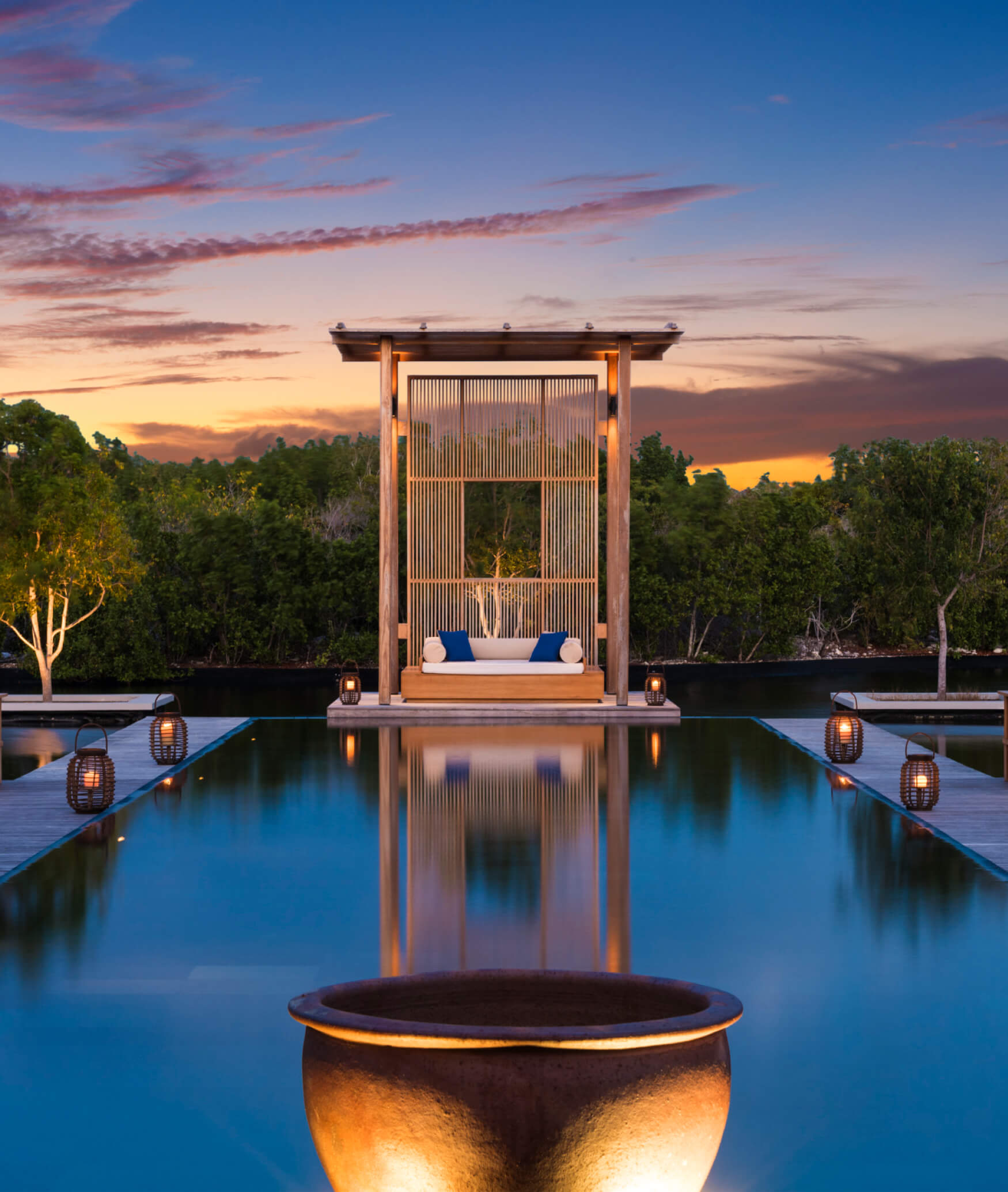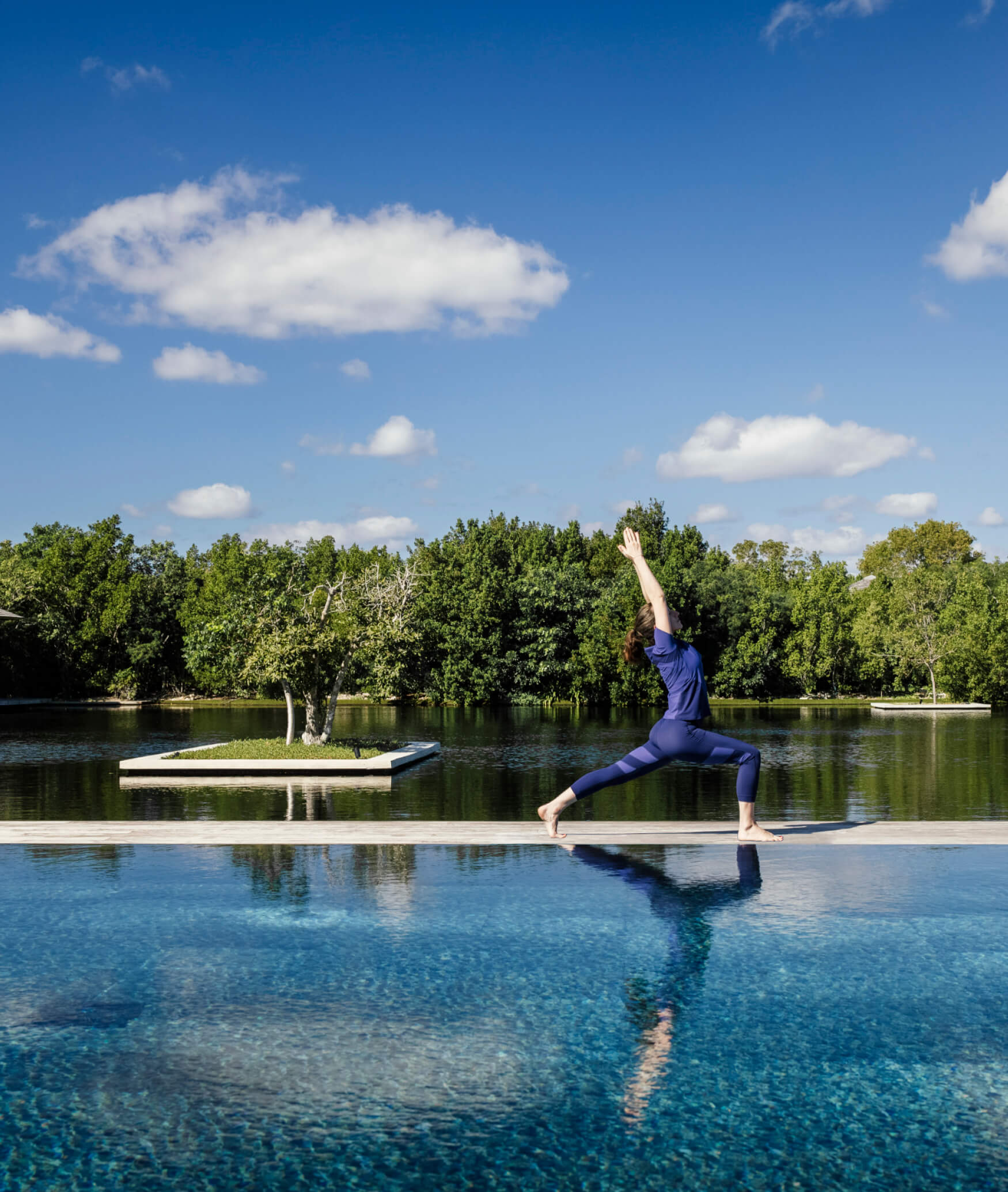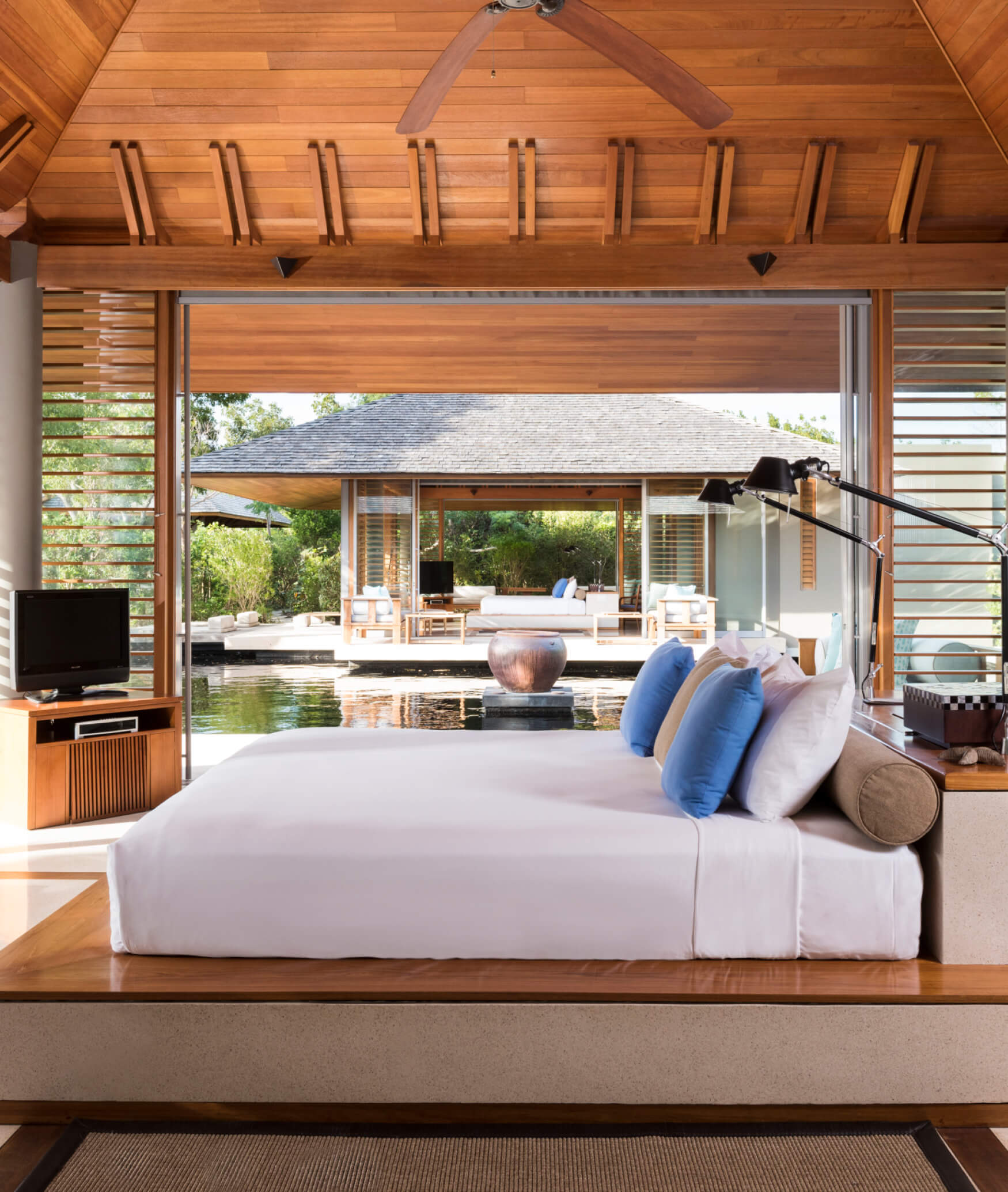 THE ROOSTER, ANTIPAROS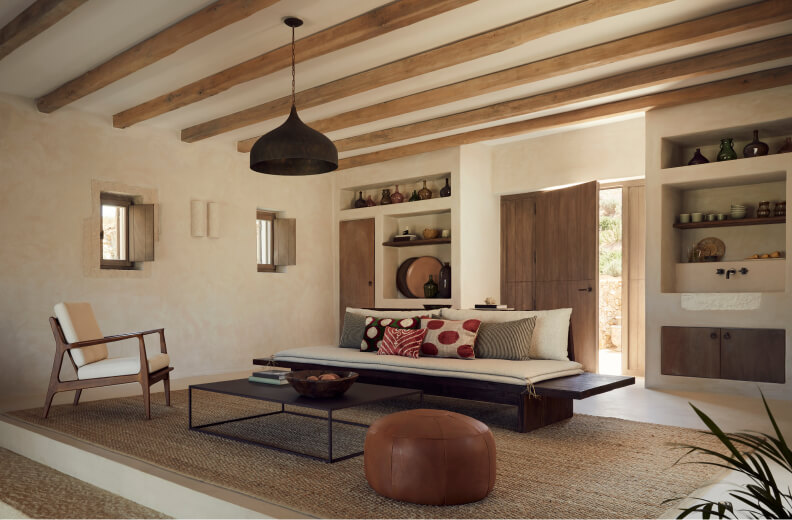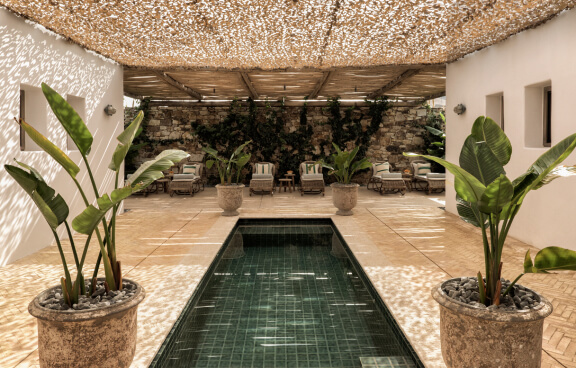 CHECK IN
The Rooster is the embodiment of what attention to detail, local intel, and personal flair can bring to a property. Athenian Athanasia Comninos started vacationing on this rocky, refreshingly rustic island—Paros's low-key little sibling—ten years ago, and her hotel is a testament to her sharp design eye and earthy-meets-five-star aesthetic. That the seventeen villas and main lodge perch on the rocky western shore of Antiparos (hello, flamingo-pink sunsets) helps. The villas—most with one bedroom, some with two—come with private pools, sprawling outdoor dining areas, cavernous bathrooms, dreamy outdoor showers, and wine fridges stocked with outstanding Greek rosé (generously replenished daily). Livadia Beach is as close as it gets. Still, the option of sashaying from a four-poster bed directly into a pool, with a pit stop at the dining table for room service omelets and the best gluten-free bread ever, wins every time.
R&R
Wellness isn't really an add-on at the Rooster; it's the anchor. Expect morning Kundalini yoga, Qigong, sound healing, meditation, and a menu so exciting that you forget most of it is plant-based. The spa's rooted-in-Ayurveda treatments bring you back to center. Therapists blend Ila essential oils to suit your aromatherapy and treatment needs, followed by cupping, herbal poultices, shirodhara…you name it. Post-treatment, nap on the outrageously comfortable daybeds in a shady courtyard surrounded by fragrant flowers. Heaven.
DON'T MISS
About an hour before sundown, stroll up to the bar. Squishy leather sofas facing the sea encourage you to slip off your slides and curl up barefoot with what is arguably the best mezcal cocktail on earth (ask the bartender). Don't worry about conversation—you'll be too mesmerized by the slideshow of gold, fiery orange, pink, and navy to chitchat. Postcocktail, you can head down to one of the excellent restaurants in town for dinner, but we recommend walking up the steps to the Rooster's candlelit courtyard. An organic spread of locally grown Greek salad and seared veggies, spiced chicken, and fresher-than-fresh fish adorn the table nightly. Other Antiparos unforgettables include a boat trip to the hidden coves and black-sand beaches that hug the island, a picnic on the beach, and shopping excursion to More Than This—an exquisite shop you'll visit at least twice.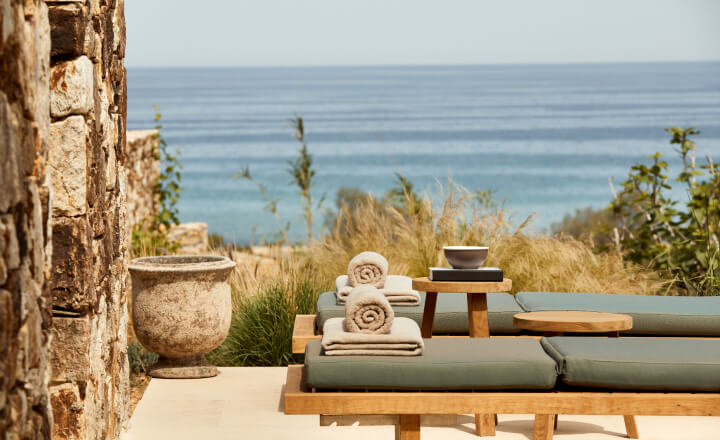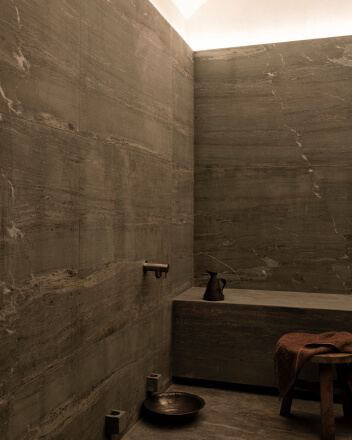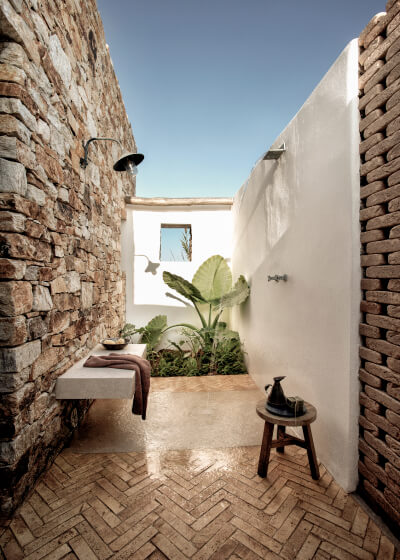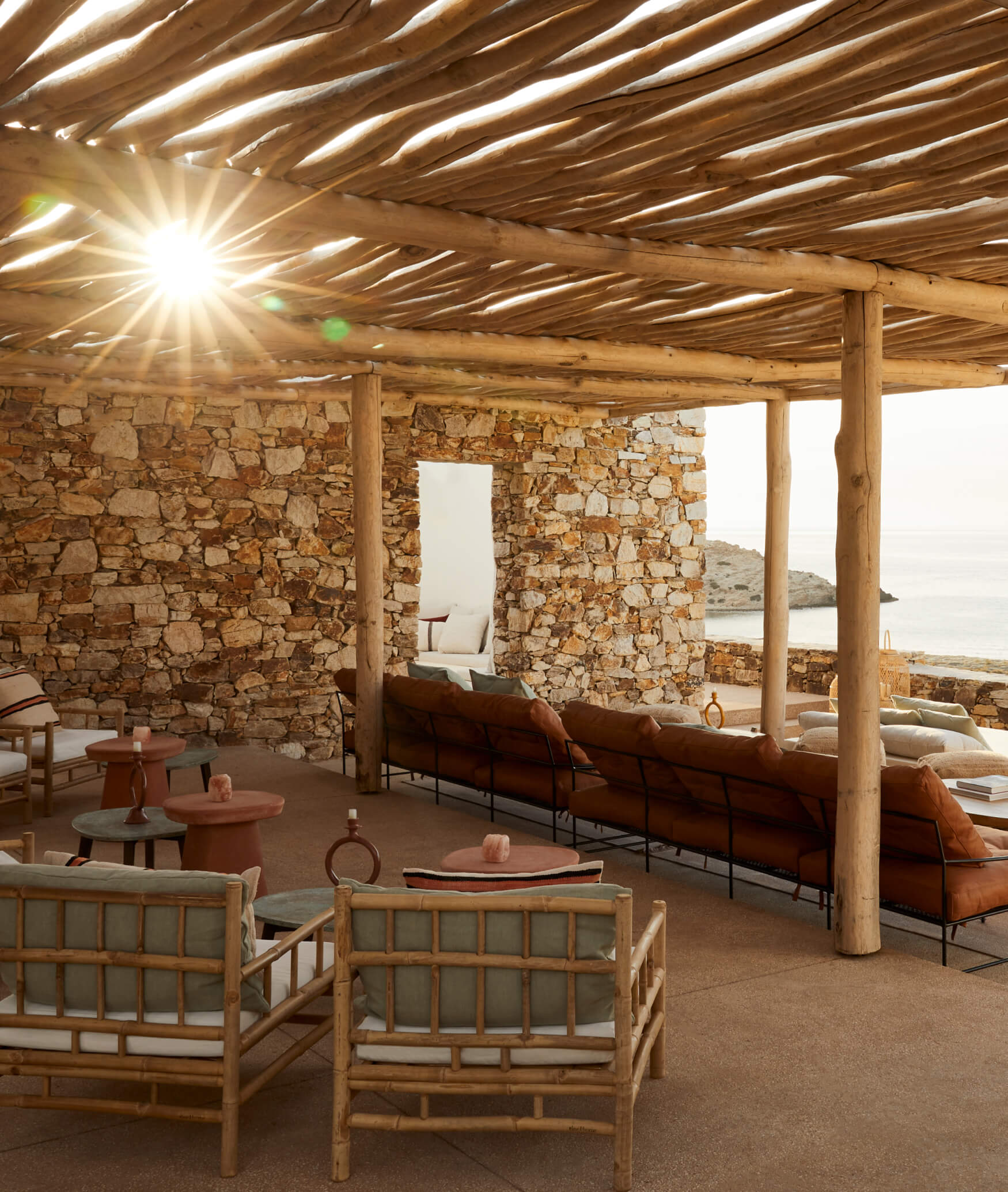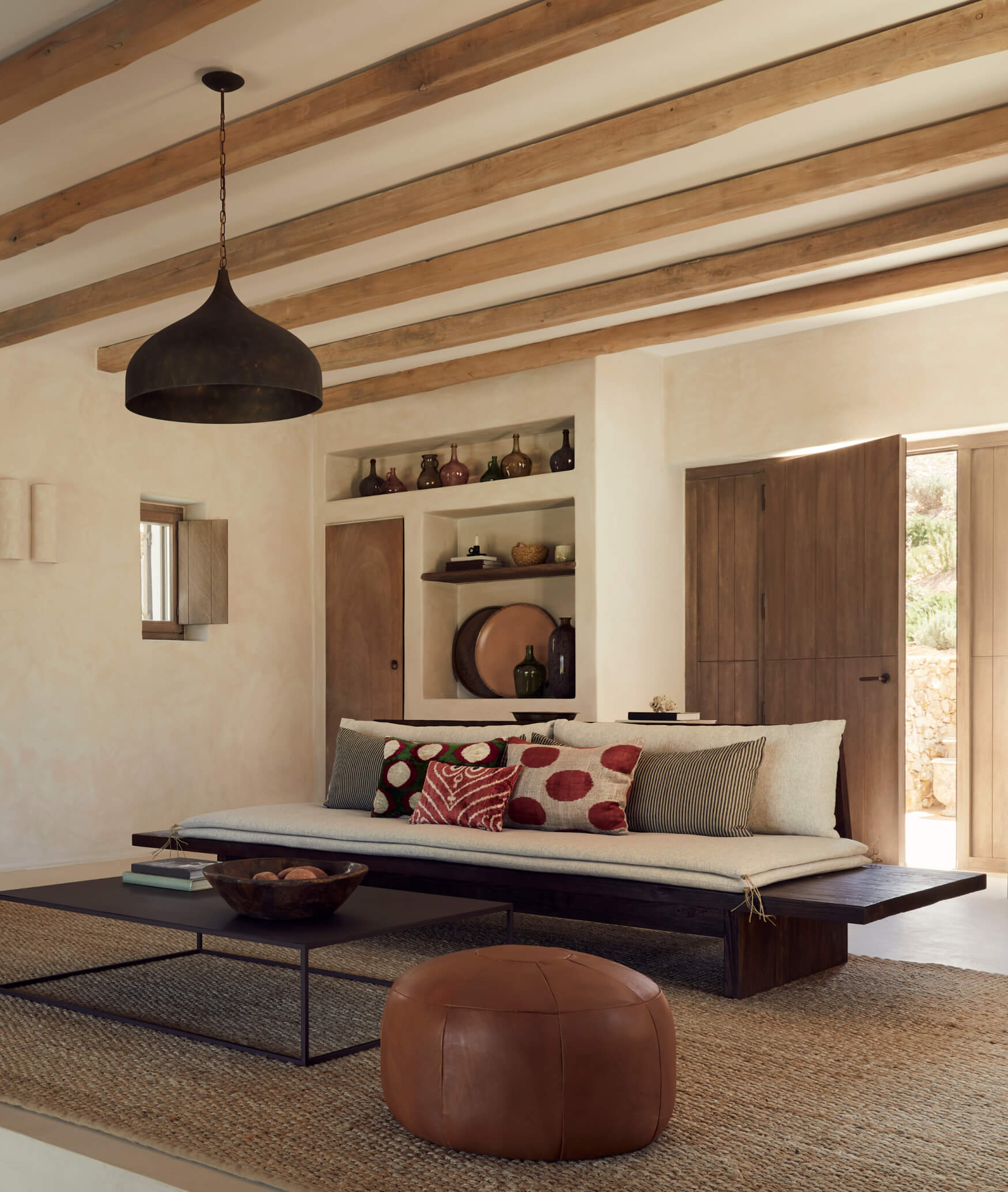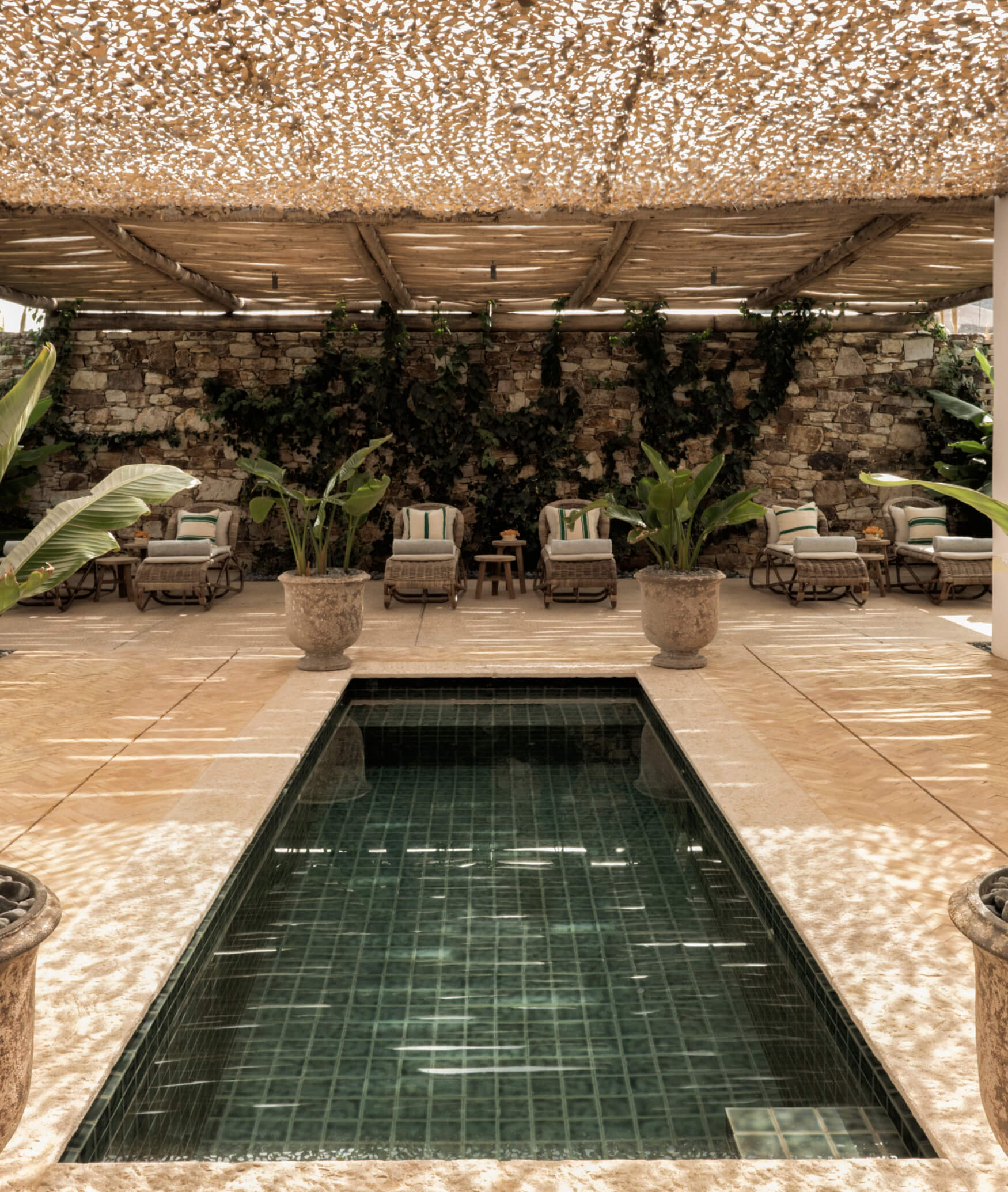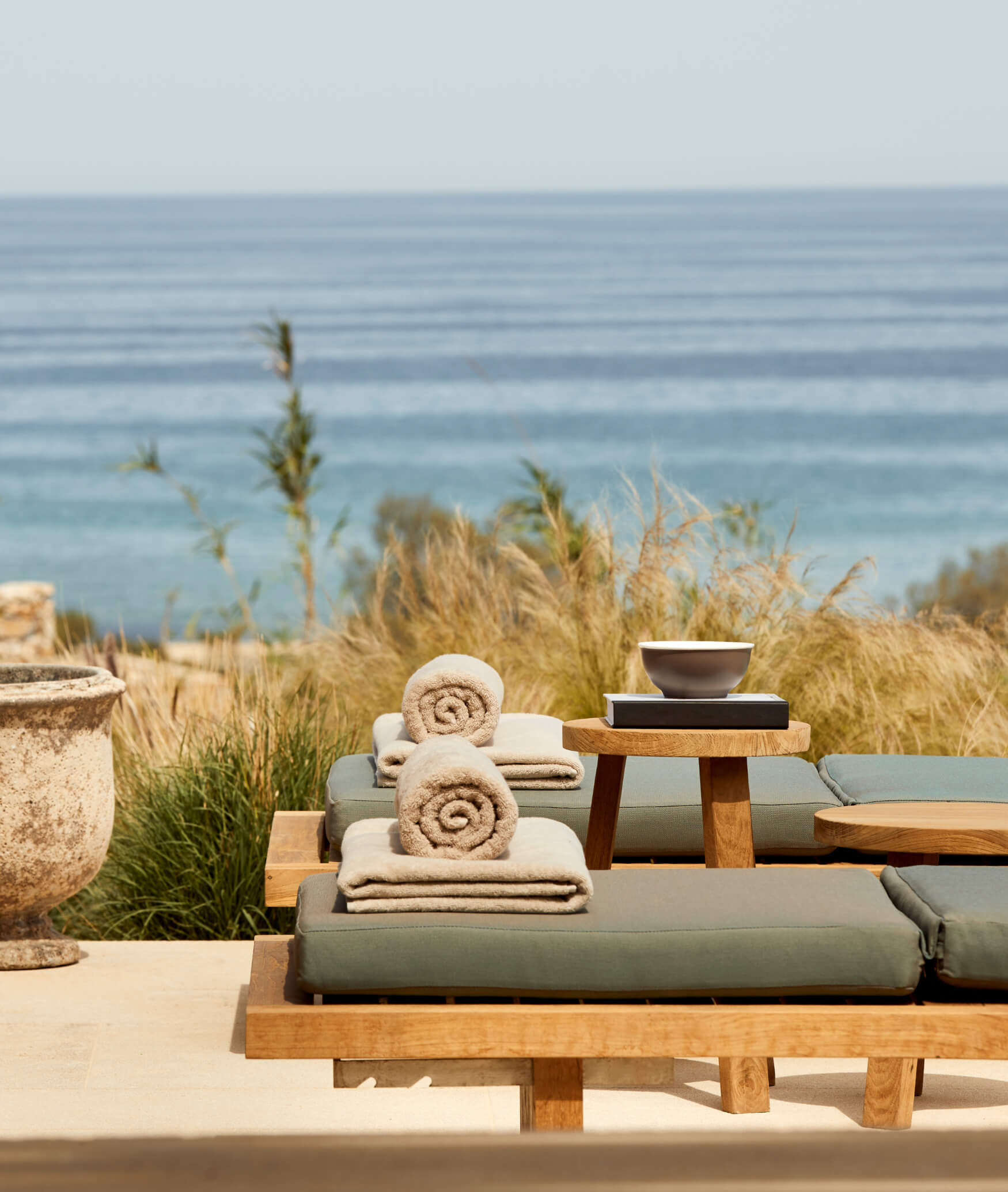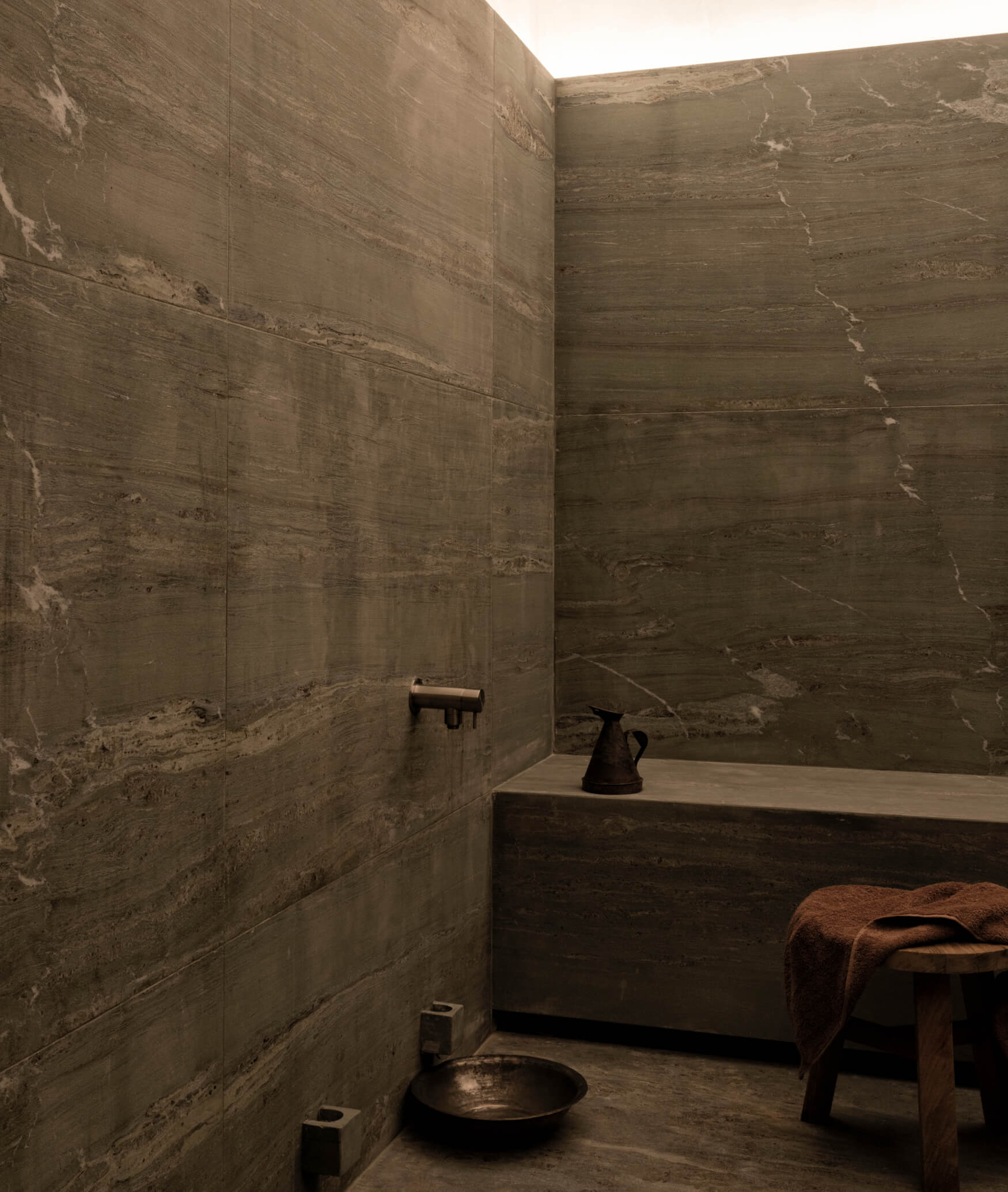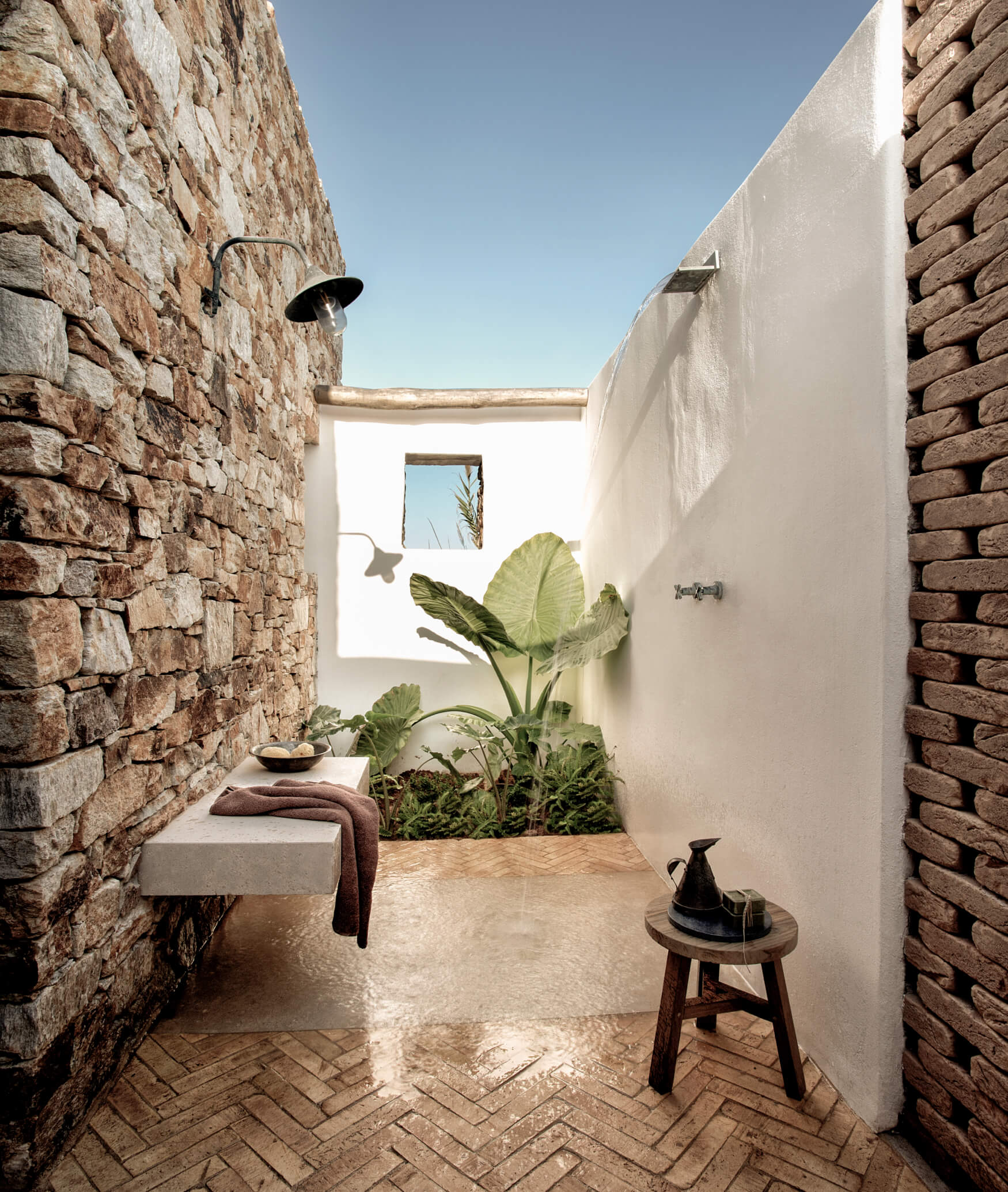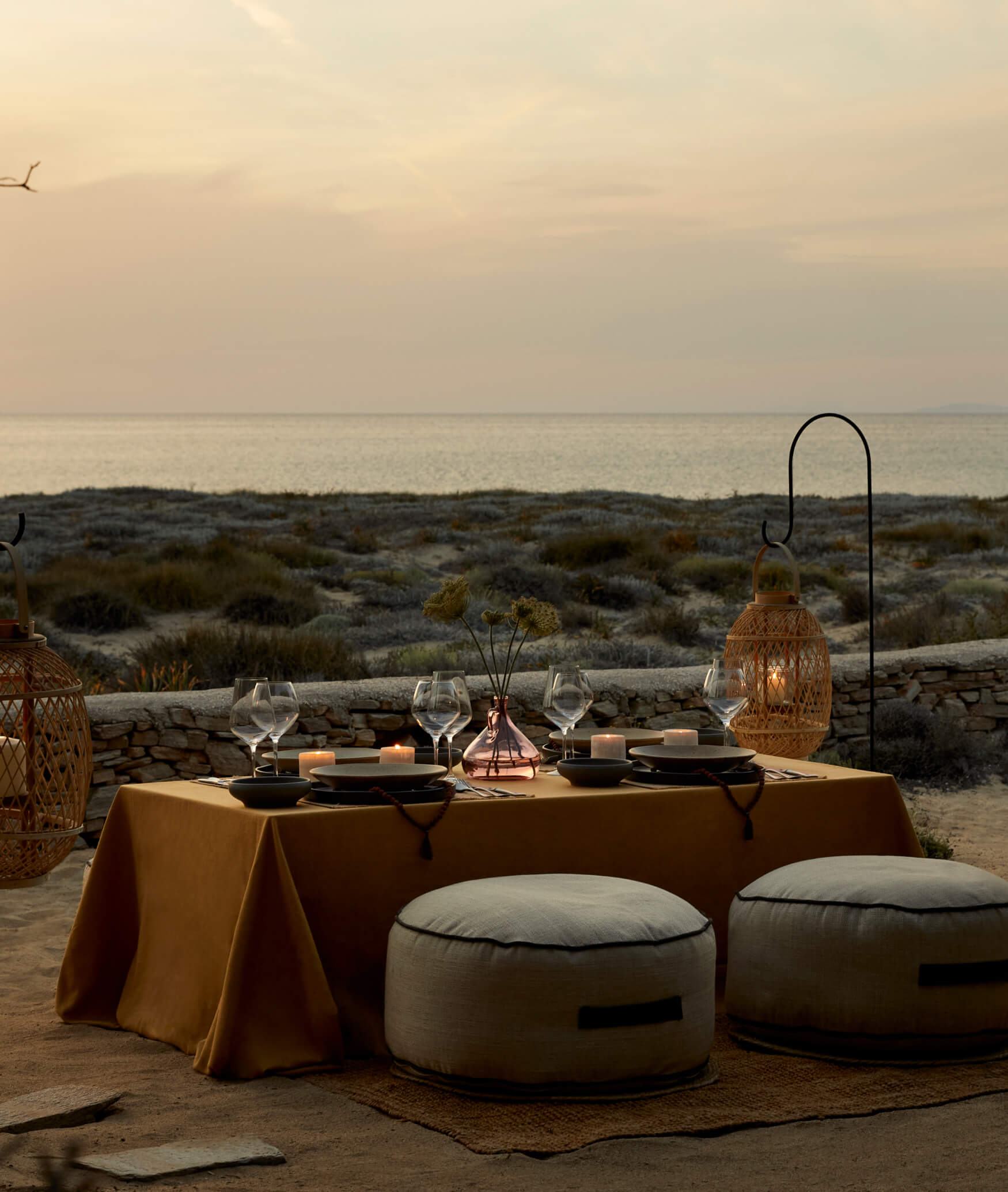 Six Senses, Ibiza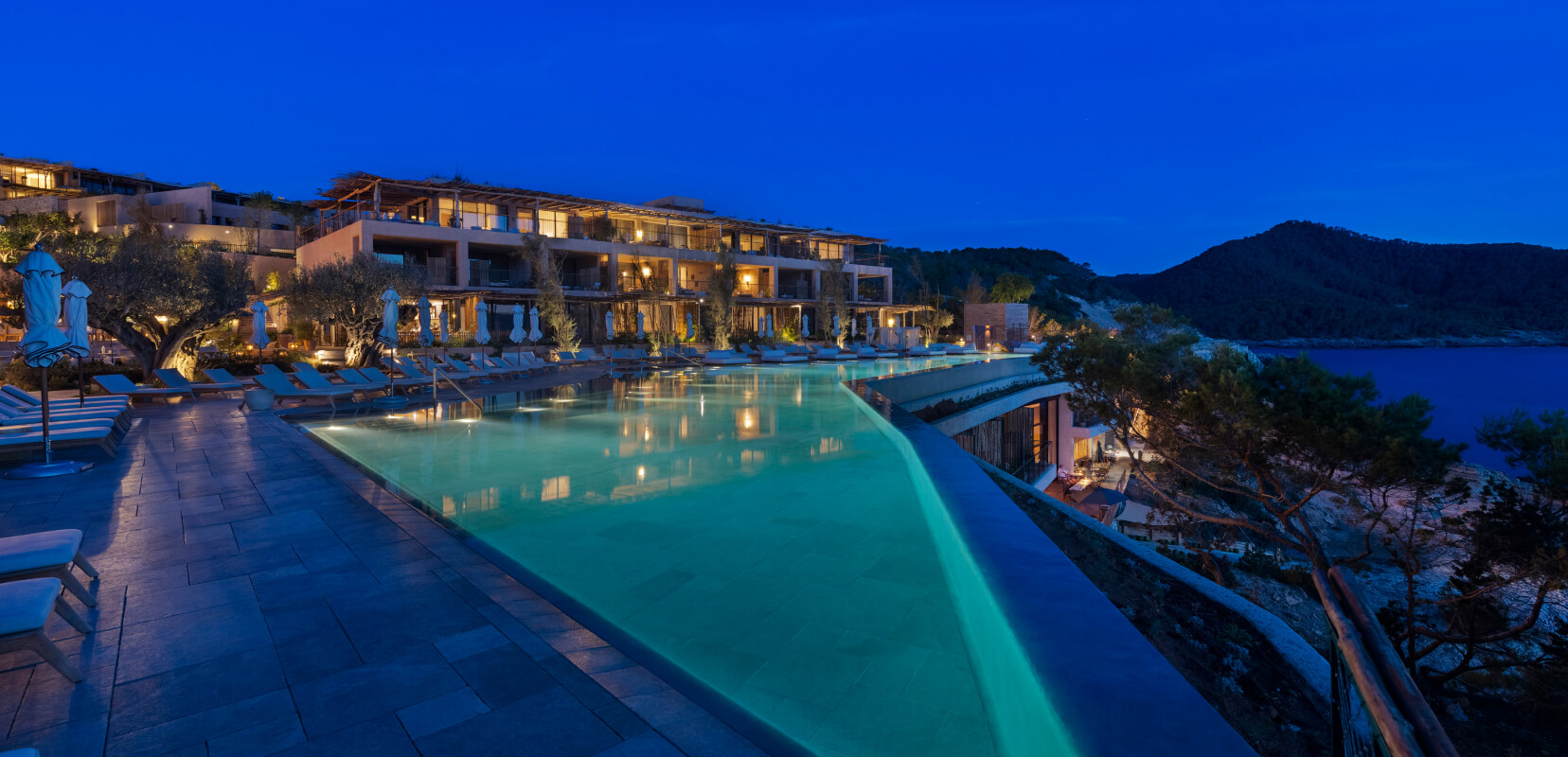 CHECK IN
Before the perpetual unst-unst of the club scene Ibiza is now famous for, the island was a deeply spiritual, energetic center. The newly unveiled Six Senses leans into that history. It's built on the sleepy northern tip of Cala Xarraca, and the vibes are, in fact, peaceful: Panoramic views, a sea-facing infinity pool, and gorgeously appointed suites that stretch out into private terraces coax you into total-being calm. What's cooler: The eco-friendly architecture makes it the first BREEAM-certified resort in the Balearics. Equally impressive are the property's ongoing efforts to be sustainable—we're talking organic, seasonal, plant-based menus; drinking water bottled on-site at the hotel's plastic-free plant; and a partnership with the Ibiza Preservation Fund to support the island's biodiversity.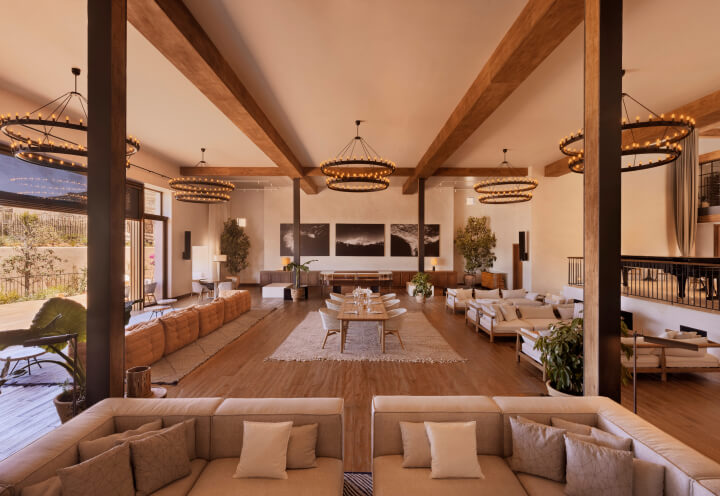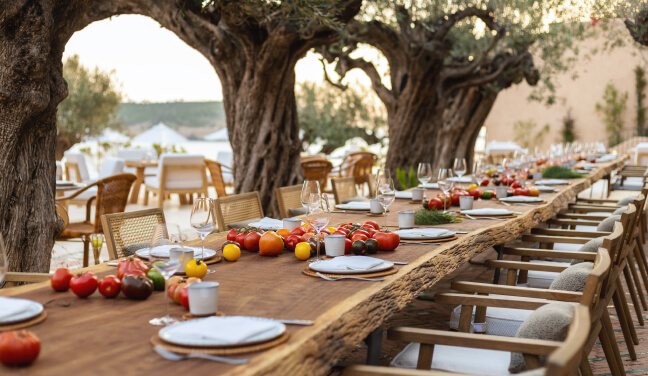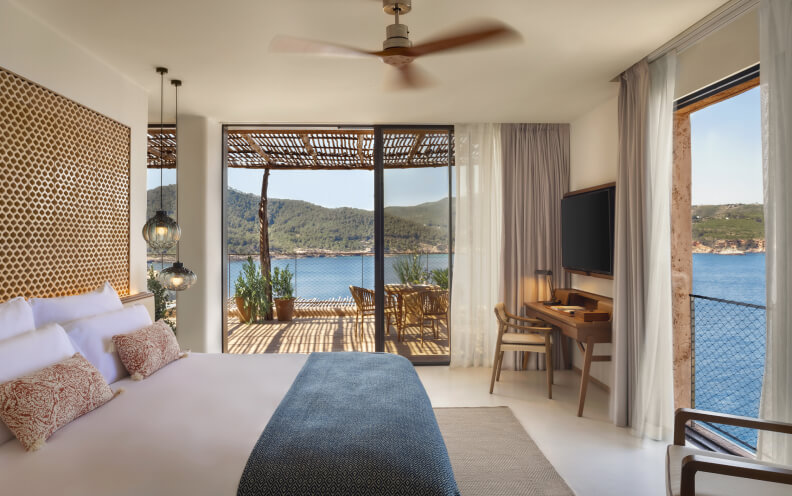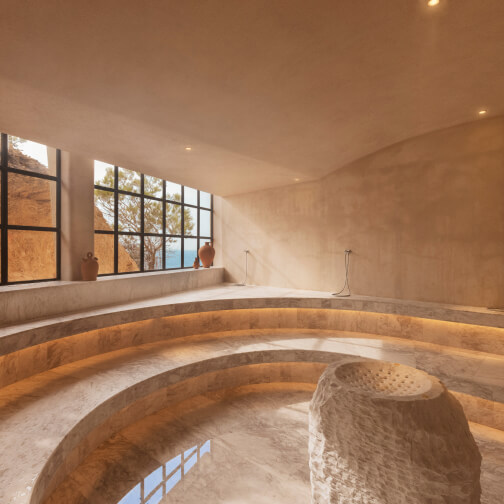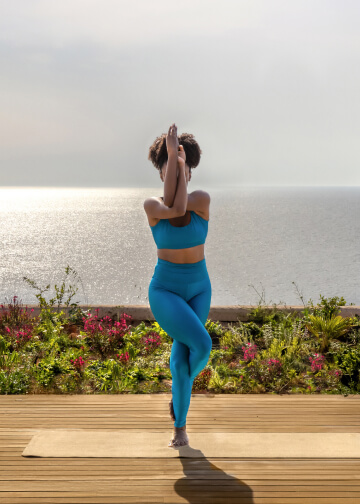 R&R
The almost 13,000-square-foot spa is a destination in its own right. And yes, while you will certainly find your standard services here—a hot-stone massage, a private training session, a slow-pressed green juice to sip on afterwards—the real stars of the show are the energy healers, naturopaths, yogic masters, and holistic fitness instructors responsible for the more-than-robust wellness program. Book a frequency facial, schvitz it out in the infrared sauna, or recalibrate your body with cryotherapy and compression boots. Put it this way: Your options are as endless as the Mediterranean is blue.
DON'T MISS
If you have extra vacation days to use up, consider spending them on an immersive expert-led retreat. The five-day yoga one, supplemented with sound baths, breathwork, shamanic drumming, ecstatic dancing, and a heart-opening cacao ceremony, is the real deal. Take full advantage of the guided experiences: Go cliff jumping, kayaking, or catamaran-ing across crystalline waters. And definitely track down the delicious gazpacho (we still dream about it sometimes…).