An Outdoorsy Escape 30 Minutes from Park City
Created with Save the Duck
We cover things we're into and think you might be, too. If you purchase through an external link here, goop may earn a commission.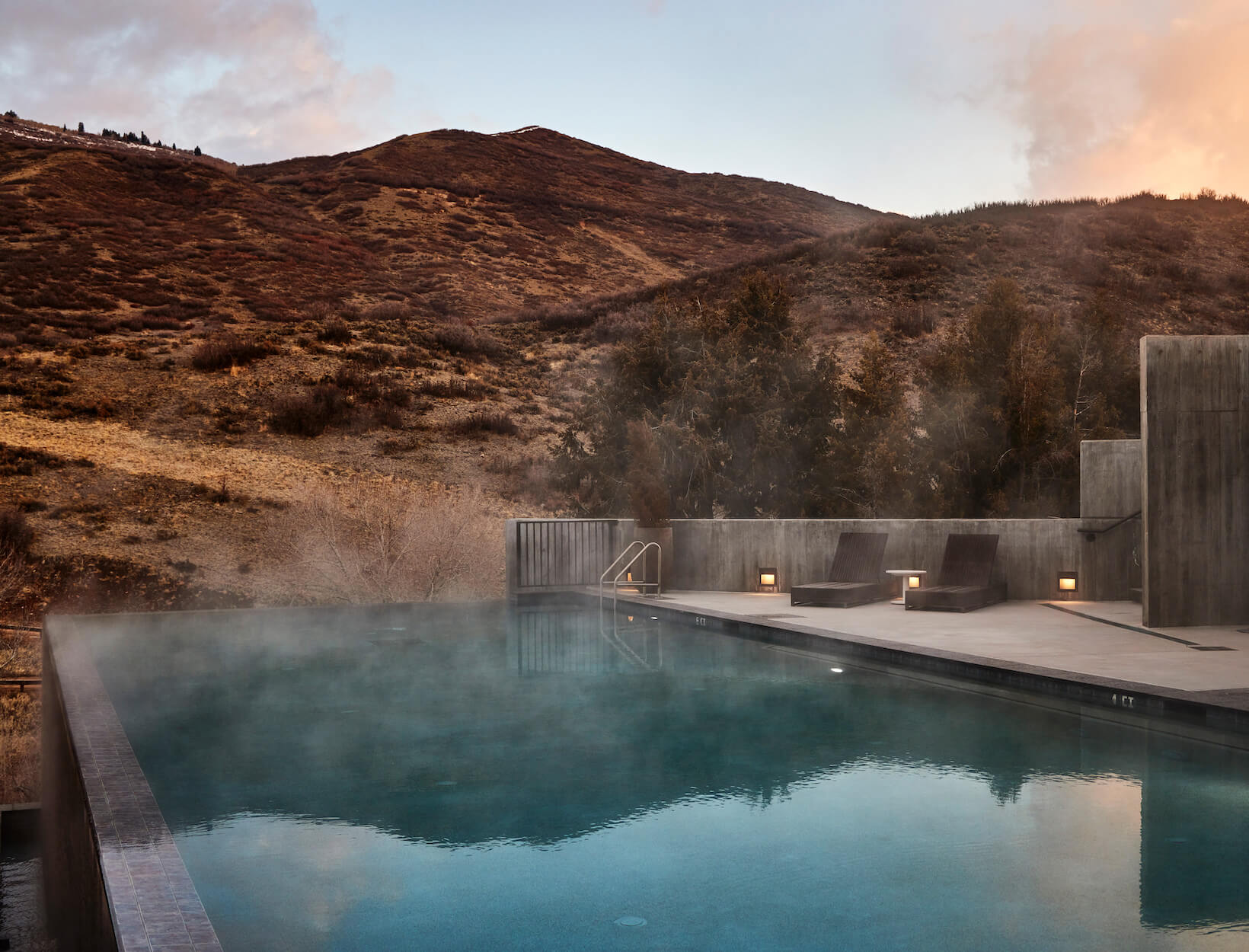 I landed at the Salt Lake City airport and took I-80 east. I looked at Google Maps once, twice, three times. It was right off the highway?
Off the highway, the car climbed up and up and up for a little under three miles. And that was all it took to forget the highway, and much else, for a few days.
On the one hand, the Lodge at Blue Sky is cozy and compact. There are three types of accommodations, and every room and suite is either in the main building, a modern take on a hotel lodge, or within a three-minute walk of it.
I stayed in a Sky Lodge Suite, above check-in, the bar, and the restaurant. As I stepped into the suite, the light was brilliant—pouring in through the sliding glass patio doors and around the corner, into the easy-to-love bath and waterfall shower room.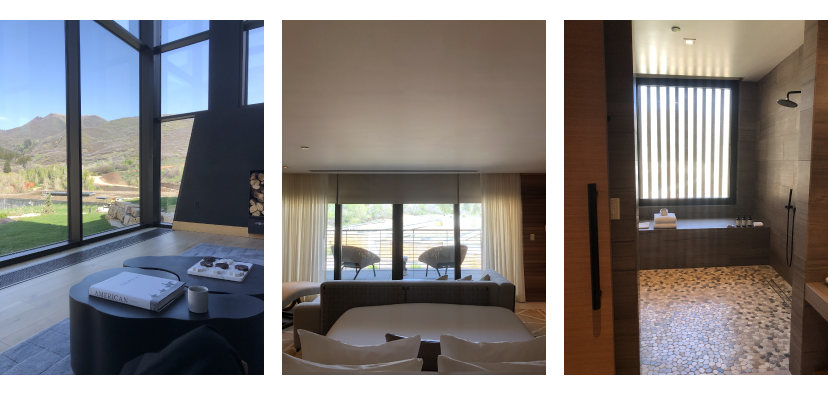 My room faced the hillside and the limestone Earth Suites built into it, marked by living grass roofs and lit outdoor fireplaces. And hidden within them, stone soaking tubs or outdoor showers.
From there, even I could throw a baseball to the Creek Houses, small handsome wooden cabins with slanted roofs, placed alongside Alexander Creek and in between aspen trees. But they felt—and sounded—deeper into nature than a throw.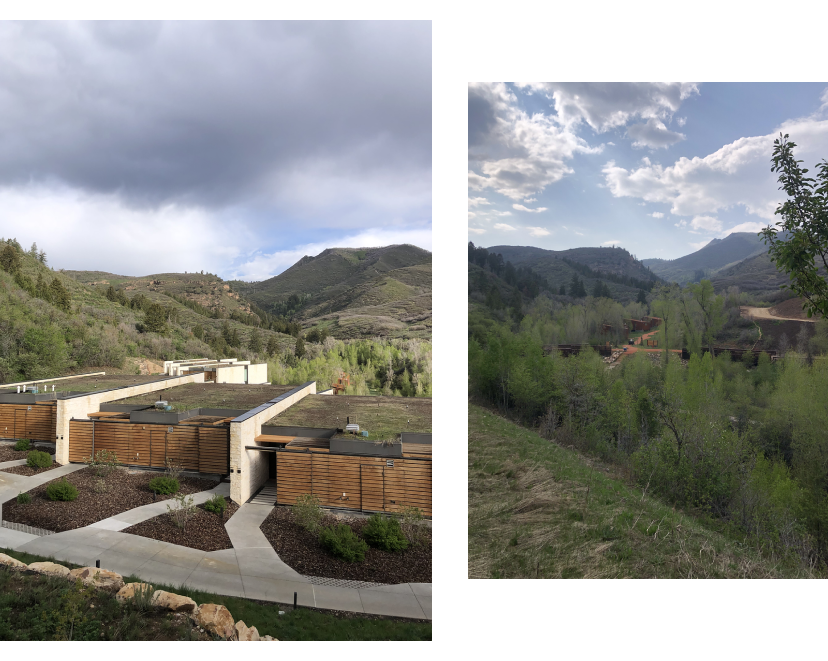 Which brings me to the other hand. This Auberge property is on 3,500 acres in the Wasatch Mountain Range. There are immense open fields, sometimes dotted with elk or deer or what looked, to my eye, like goats. After dropping my bags in my room, I picked up a trail map at the front desk and walked outside. When you can begin a hike without needing to get into a car, it's one of life's little luxuries. I took Mule Train, a three-and-a-half-mile out-and-back route, running at first but then easing into a walk so I could take photos at nearly every switchback. It was May and the traces of winter were still there—bare branches with new shoots in one photo, then just shades of green filling the next frame.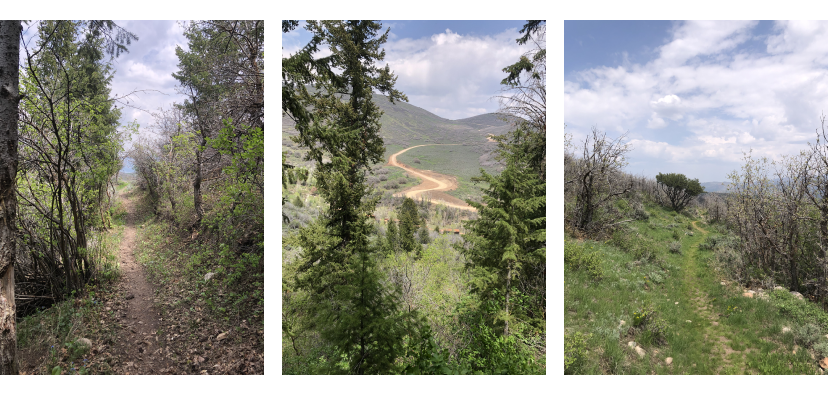 I loved the spa because it didn't feel like a big luxury hotel spa. It was quiet, with just five treatment rooms. I went back and forth between the steam room and the dry sauna and had a massage that made me feel grateful, overwhelmingly.
In the mornings, I liked to sit on the stone terrace off the lodge, the heated plunge pool steaming to my right. I ate at the restaurant Yuta and ordered room service from the bar one night. The food was fresh, satisfying. A chopped gem lettuce salad with a pickled egg. Utah trout with truffled celery root purée, watercress, and gremolata. Many of the vegetables grown right on the property, at Gracie's Farm. A truly beautiful sandwich spread with more aioli and dip options than I could have dreamed of.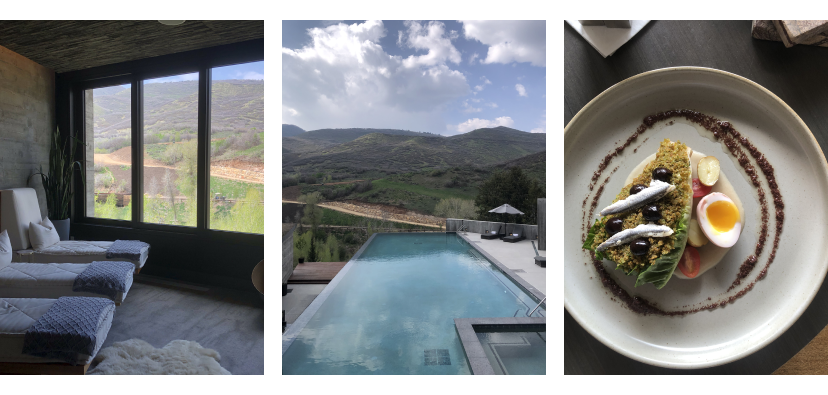 One night, before sunset, I was down the hill at the Arena, an 8,000-square-foot barn. I was watching a group of horses beside the barn when the sky turned a deep grey, and then sheets of rain were suddenly coming down. Romantic, I thought, before I could stop myself from projecting a personality upon the weather.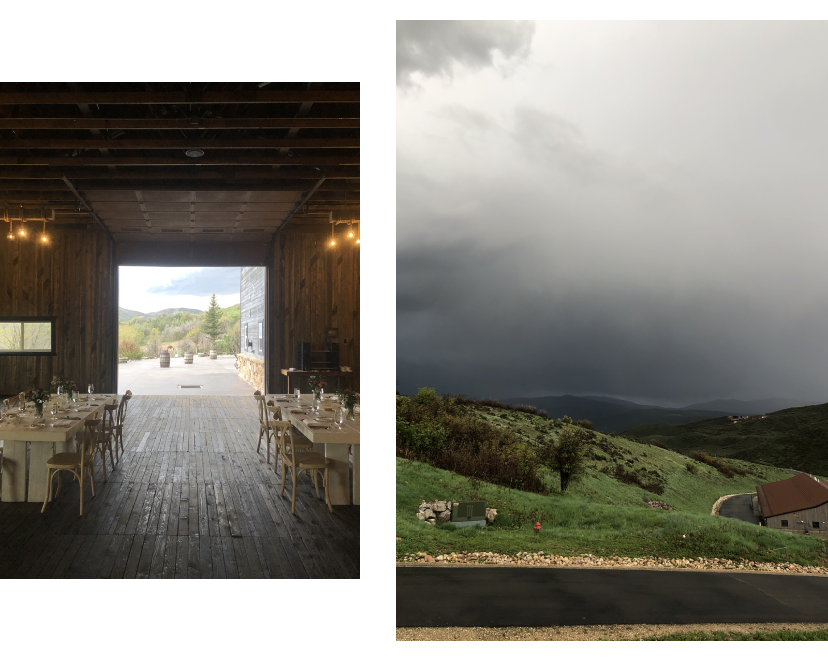 Of course, there are other things to do here. Deborah "Sugar" Forbes, the energy healer, can make you laugh. In the winter, there's snowshoeing. Friends told me that the 18-stand sporting clay course was fun. There's fly-fishing and lessons on horsemanship. Archery. Farm school and a class where you dye silk scarves (which are both actually things I would do). You could go into Park City or Deer Valley, which is less than 30 minutes away, which repeatedly did not occur to me for the four days I was there. But maybe next time.