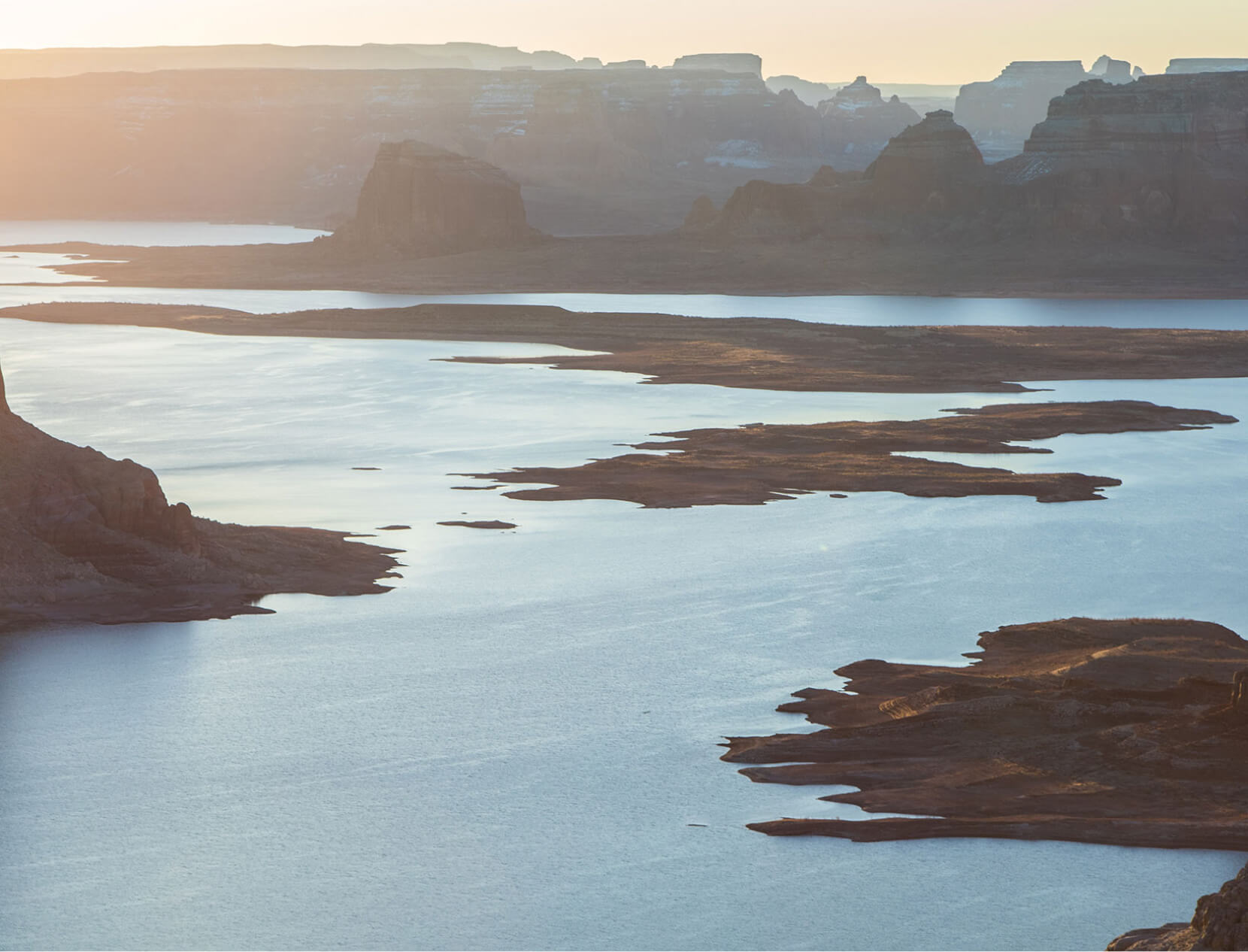 A Wildly Scenic Road Trip through Arizona
Energy vortices, towering cacti, red canyons, manicured cities—Arizona has it all. The land is rich with mystical energy and some of the most dramatic hiking in America. (There's also an experimental domed city in the desert about an hour outside Phoenix.) The people are warm, and the views are epic. This is all to say that it's the perfect state to road-trip through.
Ease into the welcoming seclusion of Arizona-by-car by starting in Scottsdale before heading north on I-17. You can zip through this itinerary in three days or creep steadily toward the Utah border over the course of two weeks. Arizona is a choose-your-own kind of adventure.
If you do venture to explore its majesty, please travel responsibly. Follow the scientific and medical community's mandate for masks, frequent handwashing, and strict social distancing—all of which your car, and the accommodations on this itinerary, are just right for.
Scottsdale
Scottsdale is technically the desert…the kind where twentieth-century design powerhouses like Frank Lloyd Wright and Paolo Soleri laid roots. While you'll have to leave town for the untamed ruggedness associated with northern Arizona, the Sonoran views you spy out of Scottsdale's windows are still ravishingly beautiful. (Pro tip: Pack the clubs—Scottsdale is a golfer's paradise.)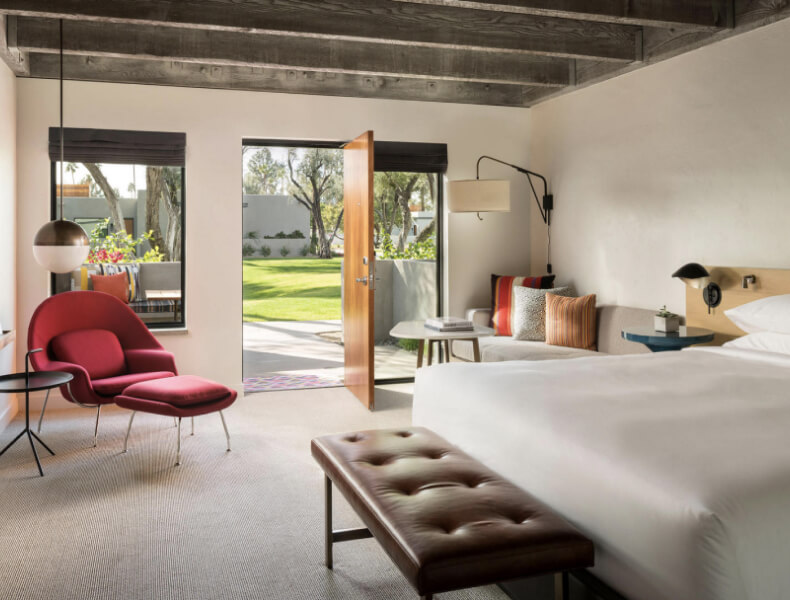 Bask in space at the Andaz
Scottsdale's iteration of the Andaz has the square footage to do this slice of scenery justice. The property comprises 185 private bungalows and suites with individual entryways linked by a series of tree-lined trails. This is an example of smart self-contained design done right. Each bungalow and suite has a pretty patio (get breakfast delivered daily—hello, blue corn pancakes) and is cozily minimalist in the way that only mid-century modern can be. The palm-tree-lined pool is surrounded by private cabanas and breezy double pool beds. As a launchpad for the nearby mountains, golf courses, and wide-open spaces of Arizona, you can't do better. At the restaurant, the chef's table sits in its own glass-enclosed kitchen, and the whole experience feels personal and private. And thanks to the warm climate, outdoor dining is a daily reality. The entire property feels so thoughtful (locally made ceramics in every room, for example) and the low-slung, unfussy architectural elements allow the landscape to shine. Nothing is superfluous here, and it works.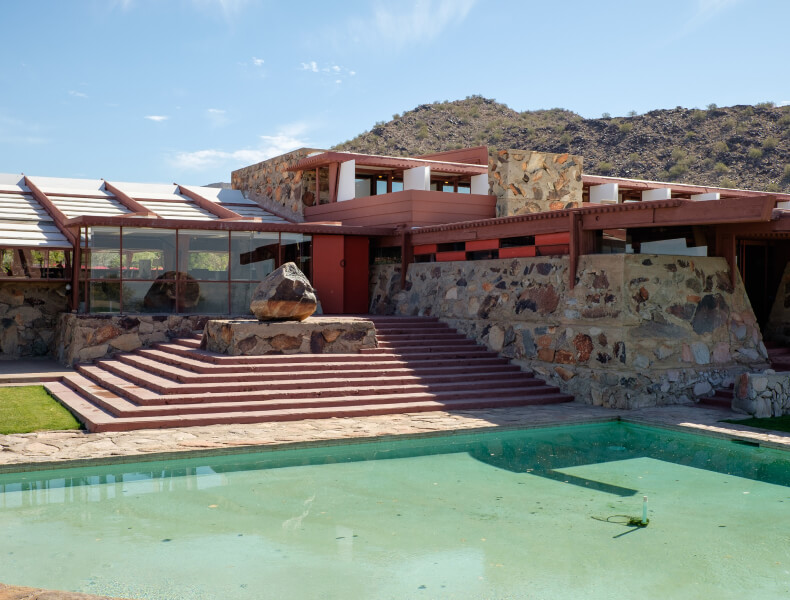 Tour Frank Lloyd Wright's Taliesin West
Architect Frank Lloyd Wright traded wintery Wisconsin for perennially pleasant Scottsdale, where his influence was far-reaching, back in the '30s. Taliesin West (the counterpoint to Taliesin, back in Wisconsin) is a perfect example of Lloyd Wright's devotion to organic architecture, function, and linear geometry in domestic spaces. Set in the foothills of the McDowell Mountains, Taliesin West was his structural answer to the surrounding landscape: It's designed to meld in and complement the rugged mountains and rust-colored earth. It was—and still is—the perfect winter escape and makes for a fascinating tour.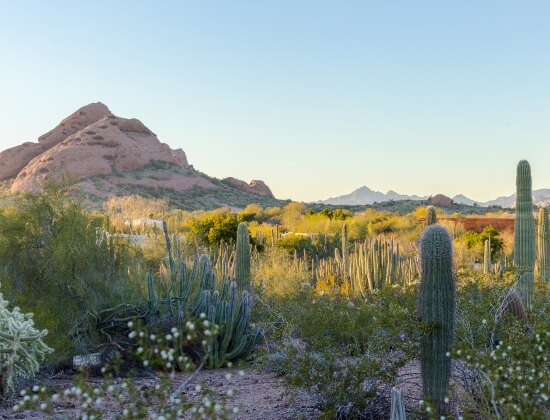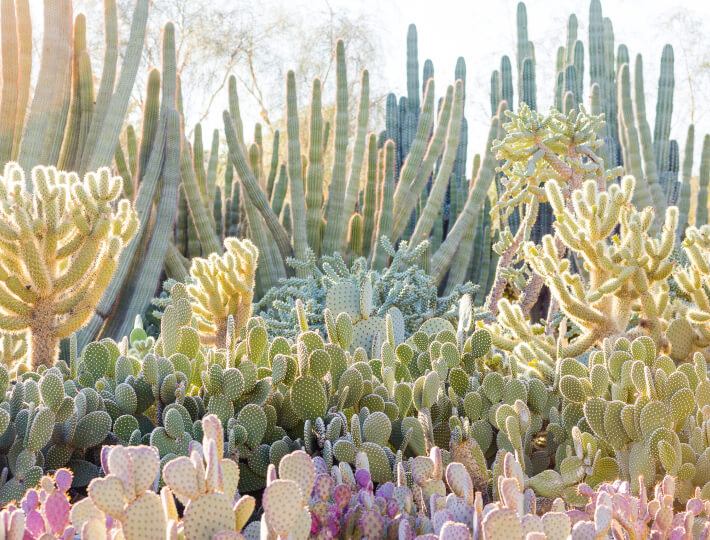 Commune with Cacti at Desert
Botanical Garden
For those unfamiliar with the flora native to desert climates, it's a jolt to see just how much sprouts and blooms without water. A morning spent wandering cacti-laden trails to various botanical gardens is pure pleasure. What's more, the cactus family is considered an endangered organism and part of the Desert Botanical Garden's mission is to study and protect these plants while educating the public on their valuable role in the ecosystem.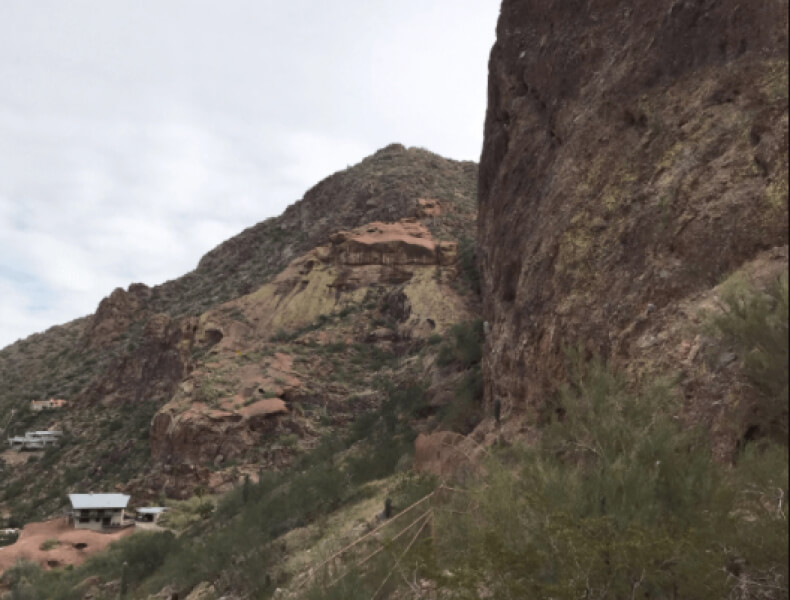 Climb Camelback Mountain
Disclaimer: Camelback Mountain is a steep hike. There are two trailheads, Echo Canyon and Cholla, and at under two miles, neither is especially long, but the incline is tough in the heat. Start early and hydrate. When you do finally scramble up to the peak, the sun sweeping across the plateaus and splintering off the surrounding canyons justifies the sweat. Afterward, drive ten minutes to the sleek Four Till Four café in Scottsdale for frothy cappuccinos, matcha lattes, and (lots of) water.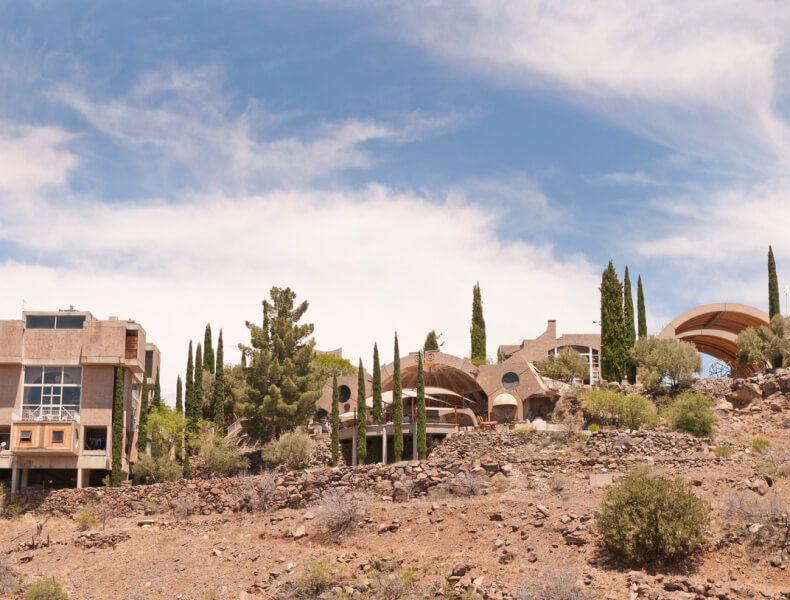 Drive Back to the Future in Arcosanti
A drive through the experimental desert city, about seventy miles north of Phoenix, is entirely worth it. The project was conceived by the late Paolo Soleri, a one-time Lloyd Wright apprentice. Soleri was a proponent of "arcology," a style intended to fuse architecture, ecology, and environmental awareness. The thesis behind the city hinged on sustainability, communal living, and interaction with the surrounding landscape—a Utopian ideal. The project is still unfinished, but a new generation of optimists are working hard to get it done.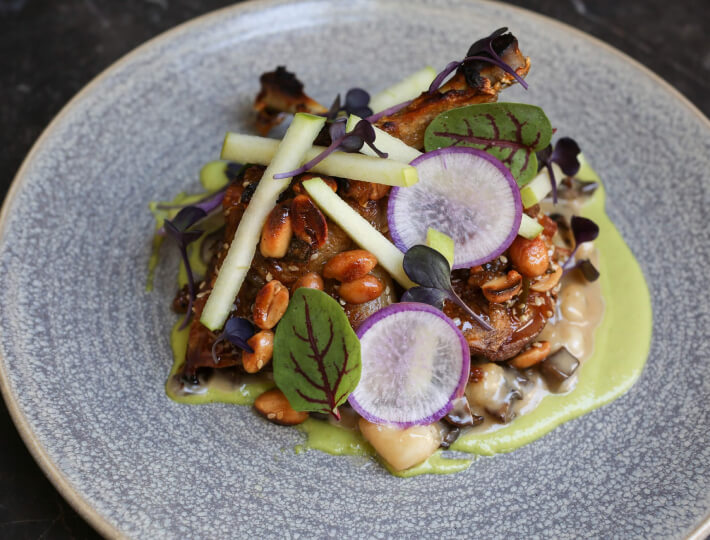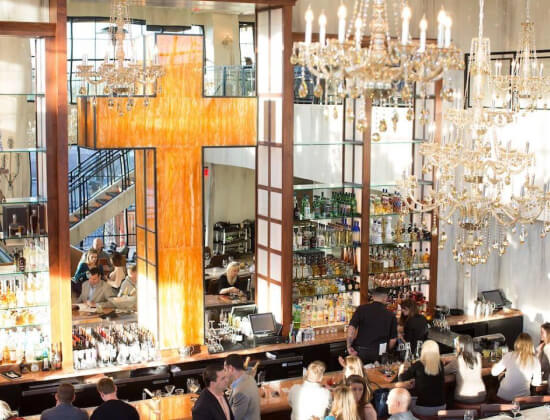 Maverick (for Breakfast) and the Mission (for Dinner)
For caffeine and something flaky, Maverick Coffee on Scottsdale Road brews Australian-style coffee and bakes great scones. In other words, the best piccolo (a ristretto shot topped with steamed milk) in Scottsdale is here.
For dinner, the Mission marries the spicy, creamy, herby components of guacamole tableside. The slow-cooked pork comes smothered in a sweet-spicy pineapple and habanero glaze. The margaritas are strong and exploding with tangy, citrusy bite…we can keep going. The room is cavernous and airy with beautiful industrial fixtures and spaced-out seating.
Sedona
It's impossible to separate Sedona from the energy that charges the whole area with a can't-put-your-finger on it buzz. The maze of rust-colored canyons and juniper trees hums with kinetic beauty and a supernatural something. In some ways, Sedona is the Arizona complement to California's Joshua Tree. Both share abundant desert mysticism, smoothie shops aplenty, and a wellness cornucopia of hiking, yoga, and mediation. Charge your crystals (or buy new ones at Crystal Magic) and soak up the vibe.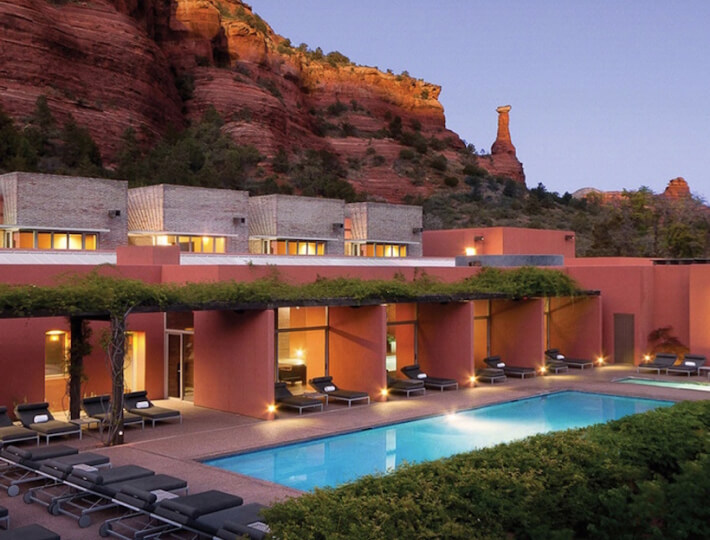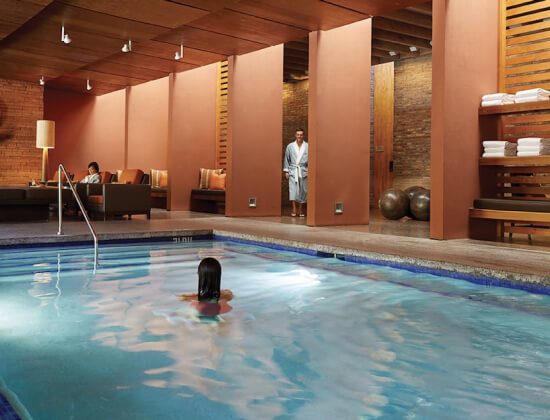 Sleep and Spa at Mii Amo and Enchantment Resort
You've made it to Sedona—the next logical step is a spa session at Mii Amo. The property's sixteen casitas epitomize the kind of secluded, inherently socially distant accommodation so needed right now. Each casita has its own patio or balcony, fireplaces, and other steeped-in-comfort amenities. A stay here or at Enchantment Resort (the two properties share the same grounds) is about melding well-being treatments with the great outdoors. Hit the mountain biking trails through the canyons at dawn. Craft vision boards or dabble in watercolors in the late-morning light. Drift from Reiki and craniosacral therapy to lymphatic drainage facials and Sedona clay wraps all afternoon. The vibe here is about turning inward, reconnecting with the self, and honestly, calming the f*** down.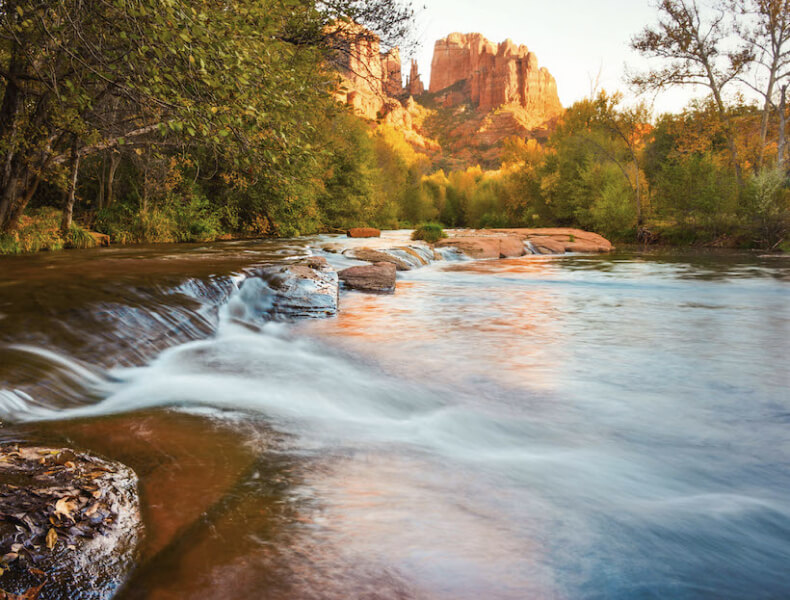 Check In to L'Auburge de Sedona
L'Auberge hits all the right Southwestern notes when it comes to atmosphere, décor, and dinner. We love the creekside cottages both for their proximity to the gurgling waters of Oak Creek as well as their isolated serenity. Each one is decked out with beautiful textured bed throws, wood-burning fireplaces, and roomy private decks. A few days here feels like a month, and the well-being and activity offerings meet the gold standard. The Intuitive Vortex option encompasses vortex meditation in the vortex treehouse (yes, really), spa treatments, and guided hikes.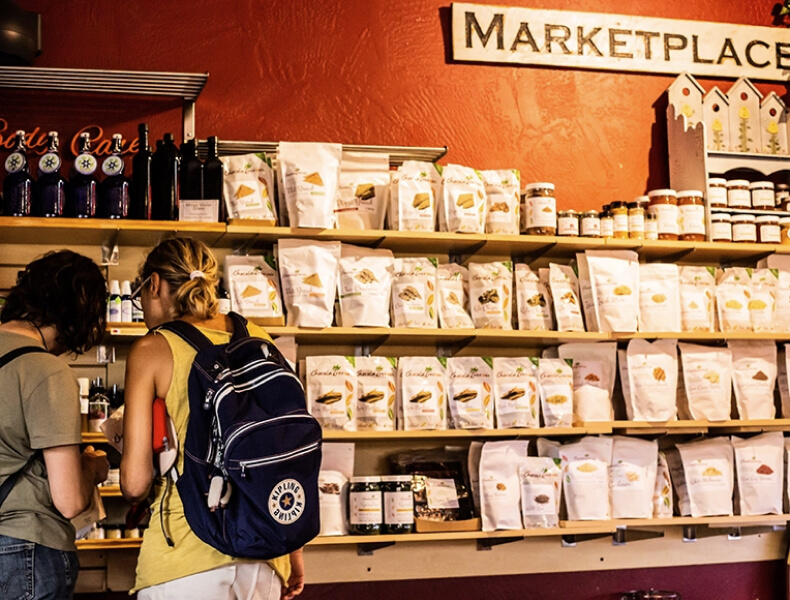 Breakfast at ChocolaTree
ChocolaTree is a coffee shop/wellness center/chocolate shop hybrid. And while the food, wellness, and beverage aspects of this sprawling spot are all stellar, we're here for the chocolate. ChocolaTree has its own cacao farms where the pods are hand-harvested and hand-ground with no artificial sweeteners. This is one of those occasions where chocolate for breakfast is absolutely encouraged.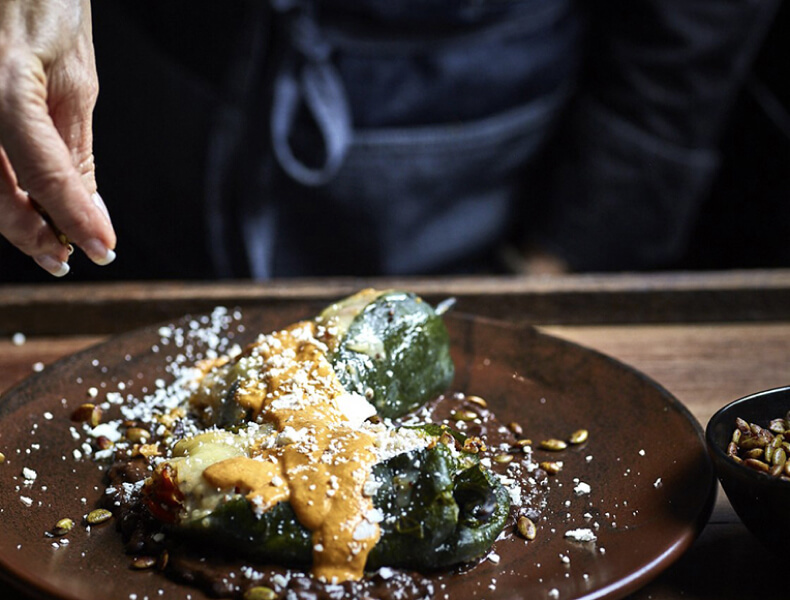 Supper and Sedona Views at Mariposa
Mariposa leans heavily on Argentinian, Uruguayan, and Chilean influences, which, given our enduring obsession with crispy empanadas and ceviche-everything, works for us. Chef Lisa Dahl and her team infuse every bite with herby-spicy freshness. The plates leave you feeling sated and wide awake, which is good because the view of Sedona from Mariposa's floor-to-ceiling windows is spectacular. Go early to catch the sunset and stay late for a second dessert.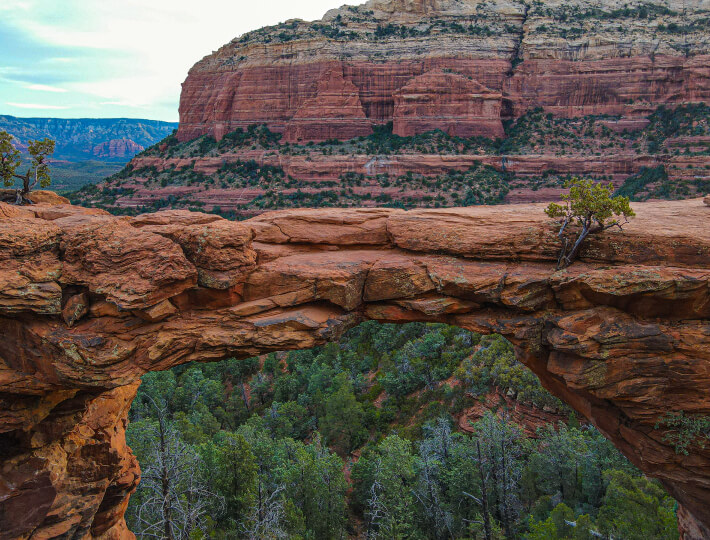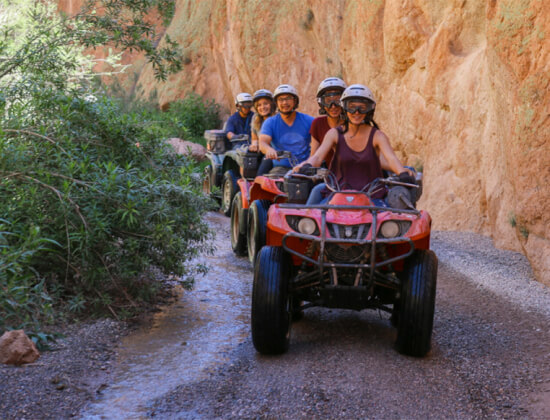 Climb Up Devil's Bridge
The landscape in and around Sedona is every bit as dramatic and Mars-like as the rest of Central and Northern Arizona. Of all the hikes, Devil's Bridge is a favorite. It's a fairly flat (until the end) four-mile round-trip amble through ridiculously beautiful, red-rock scenery starting from the Mescal Trailhead parking lot. The trail is well-marked with signposts and the only real climbing takes place at the foot of the bridge. Once you've made it up the steps and over a few rocks, the sweeping views of the light dancing across the rocks and sweeping over the forest below are epic.
If you don't feel like walking, you can ATV through these canyons and finish up at Devil's Bridge. It's a fun, bumpy way to cover a serious amount of ground without breaking too much of a sweat. We recommend Arizona ATV Adventures.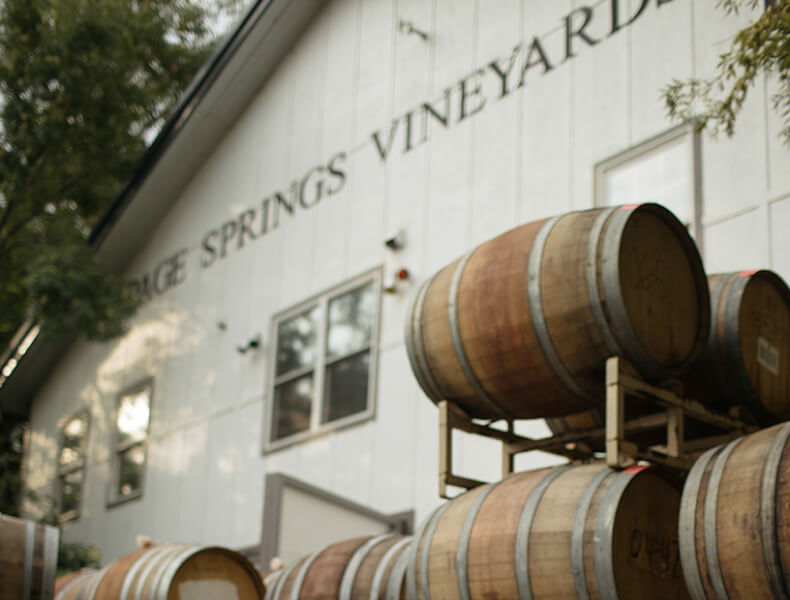 Grab and Go before
Hitting the Grand Canyon
For food at the Grand Canyon, we strongly recommend stopping by one of the many awesome grocers and delis in Sedona and loading up the cooler with freshly made sandwiches, fruit, and snacks. The Grand Canyon is not the spot to find yourself hungry without a plan. We're fans of the veggie- and fruit-heavy bounty at Natural Grocers, the Arizona-made wine from Page Spring Cellars, and the filling smoothies and soups from Local Juicery.
FLAGSTAFF PIT STOP
Think of a Parent Trap–style, summer camp–ish setting—Flagstaff is the Southwest version of exactly that. The air is heady with the scent of what must be millions of pine trees. We recommend stopping to stretch cramping legs and fill up on burritos at MartAnne's before floating over the landscape in a ski lift.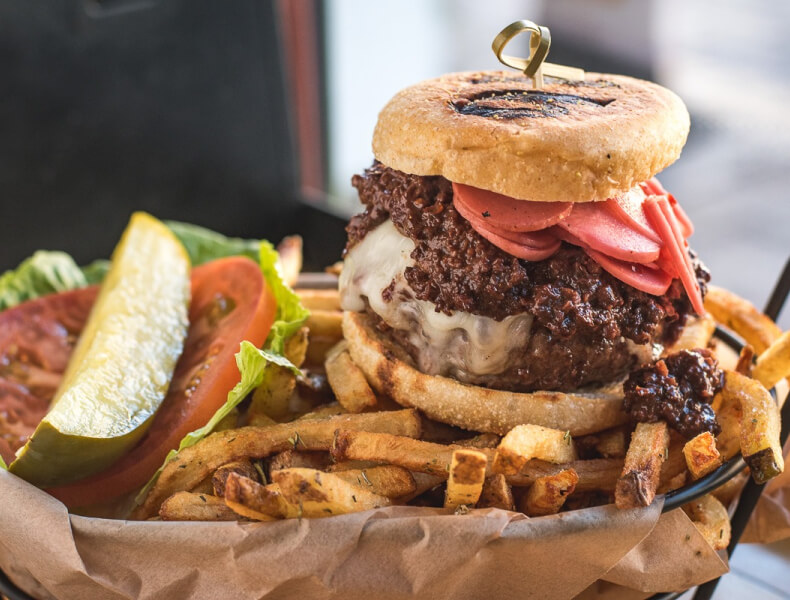 Burgers to Go
Diablo Burger is not the spot for salad, and after all the hiking and water sports, something rib-sticking is welcome. Diablo Burger ticks all the burger boxes. Grass-fed? Check. Insanely tasty? Check. Pickles? Check. There are nine burgers to choose from, ranging from sort of spicy to very spicy—including a veggie burger. If you can't handle the thought of any littles you may have in tow covered in sriracha mayo, the grilled cheese delivers a tidy bite. And for those days when you want to keep moving but hunger hits, Diablo offers takeout and delivery. For every meal ordered, one is donated to the local ER, to hungry schoolchildren, and other local communities in need.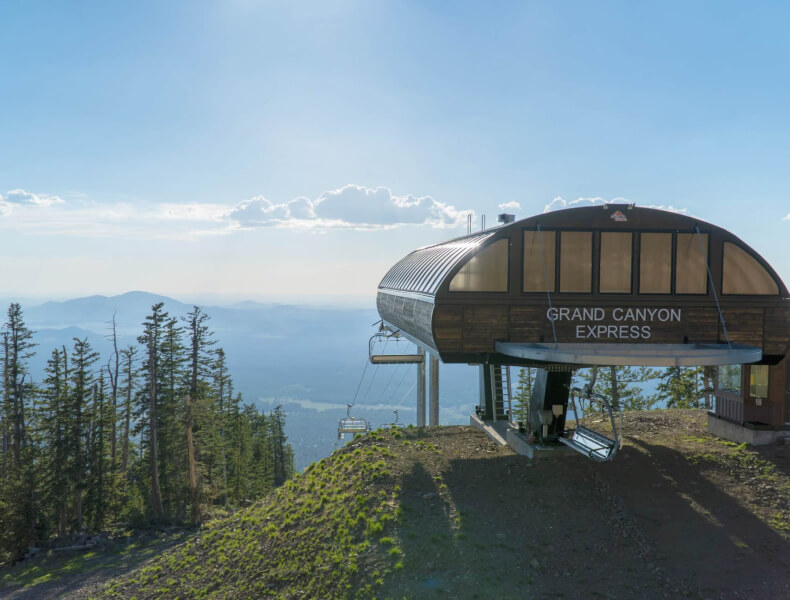 An Activity That's Not Hiking
Arizona is a big vista state, and if you happen to be in a let's-pull-over-and-do-something-touristy mood, we strongly endorse the Grand Canyon Express lift at Snowbowl. The lift reaches nearly 11,000 feet and from your comfy (and hopefully breezy) seat you have a bird's-eye view of what feels like the whole state, including Sedona and the Grand Canyon itself on a cloudless day.
grand canyon
You've reached the crowning glory of the Southwest, so stay awhile. And by awhile, we mean a few days. To see the canyon, you need a game plan and a park pass. First off, choose your rim—there are four. The South Rim is more touristy and has better services, but the North Rim, open in summer only, has its own desolate, peaceful beauty. Next, choose your mode, factoring in whether you're solo, with friends, or have kids in tow. Myriad options range from ridiculous but awesome (helicopters and horseback) to bare-bones (your own two feet). If you do fancy a splurge and want one more cross on the bucket list, Grand Canyon Flyover offers stellar chopper options with pickup from most hotels.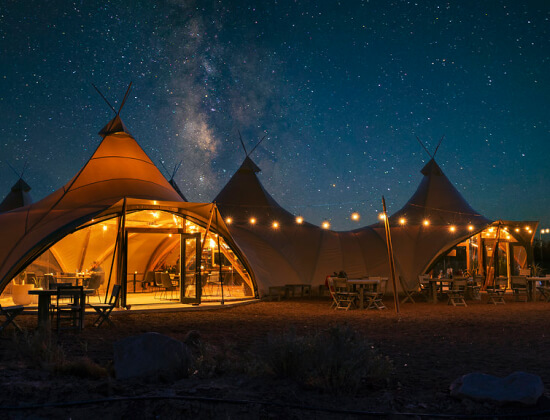 Sleep Under Canvas
Right on the cusp of the Grand Canyon's South Rim is the most souped-up campsite in Arizona. The team at Under Canvas are masters of atmosphere, comfort, and the kind of activities you'll want to double down on. While this is unquestionably in the glamping category, you're still sleeping in a tent, and no, there is no AC. Come prepared to face the hot-by-day and cool-by-night desert elements as nature intended. Located on 160 acres of juniper forest, the tents are outfitted with proper beds, beautiful rugs, wood-burning stoves, and the kind of leather lounge chairs you sink into. There's something so soothing about sitting around the campfire to stargaze with s'mores and live music for company. Under Canvas welcomes kids, and the guest-experience experts are full of local intel and can organize hikes, jeep tours, and whatever else you might be into.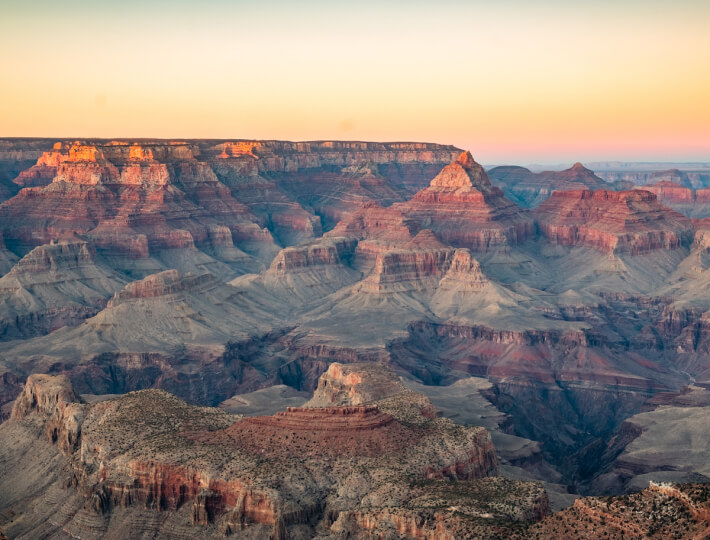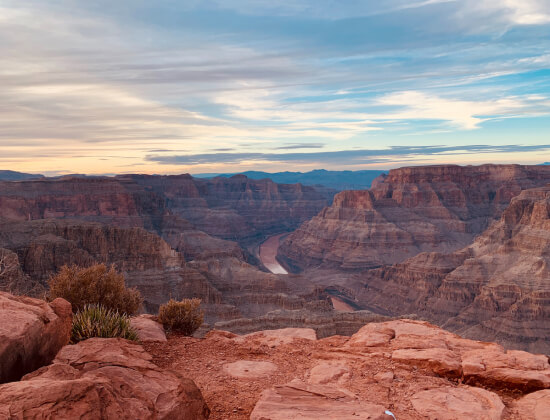 Where to Hike
As coronavirus restrictions continue to evolve, what's open and what's not changes weekly. Currently, both the South Rim and North Rim are open, although shuttle buses are not operating, so you'll have to walk from the car park. (We recommend a hat, sunscreen, and plenty of water: It's hot.) The South Kaibab Trailhead is steep, but the views are stellar along the route to Cedar Ridge. Hit the trail early—ideally by 6 a.m. so you can wrap up before the real heat descends around 9—and allow double the time to climb back up the incline; the route is about three miles total. (You need a permit to park in the Yaki Point lot—don't risk being towed and park outside the barricades.) For the most up-to-date information on open trails and best practices, swing by the North or South Rim Backcountry Information Center.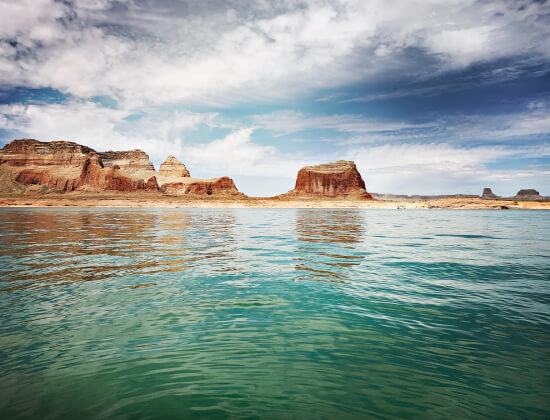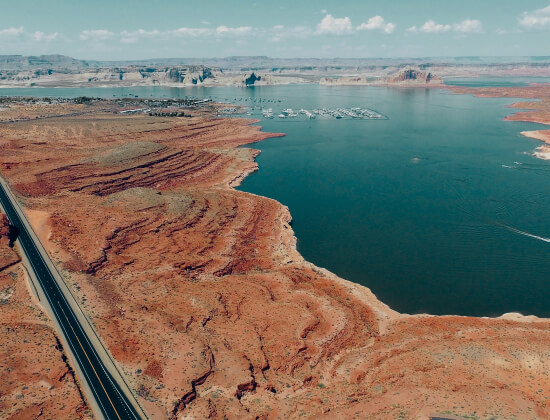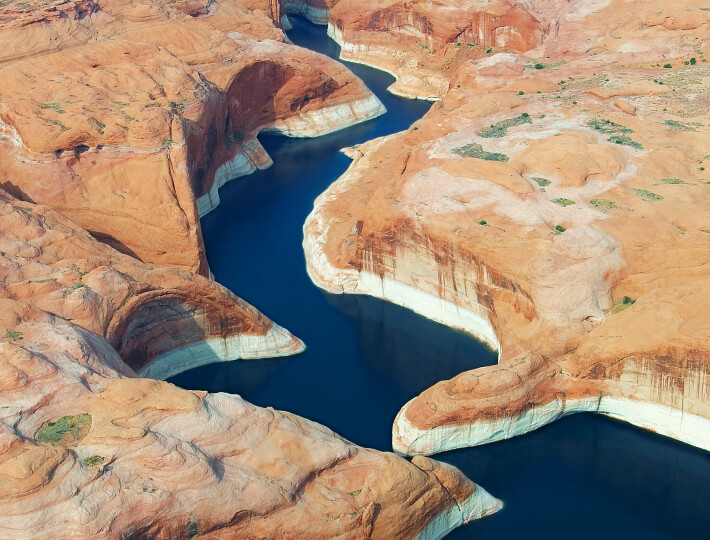 Spend a Day (or a Week) on Lake Powell
The 186-mile-long Lake Powell is actually a man-made freshwater reservoir, with all the trappings of the dreamiest lakeside. Swishing through the canyons surrounded by undulating, sometimes red, sometimes orange rocks feels like being on a different planet. This is the spot for Jet-Skiing, kayaking, boating with a picnic, and even fly-boarding. If you're here to splurge (and we mean splurge), Bravada Yachts offer a series of first-rate watercraft with bedrooms, kitchens, all of the mod cons, and perfect-for-kids amenities like waterslides from Antelope Point marina.
Otherwise, Wahweap Marina is the best launchpad for the full panoply of watersports and rentals. For those looking to spend just one day—one very full day—gliding through the nooks and crannies of the labyrinthine canyons, a boat rental is the way to go (we like Lake Powell Rentals). Of the many natural wonders to soak up, Rainbow Bridge (across the state line, in Utah) is the world's largest naturally made bridge and a designated Traditional Cultural Property because of its sacred significance the Navajo, Hopi, Kaibab Paiute, San Juan Southern Paiute, Ute Mountain Ute, and Zuni people. (If you do visit the Rainbow Bridge, be sure to show respect and—as always when hiking—to stay on the trail.)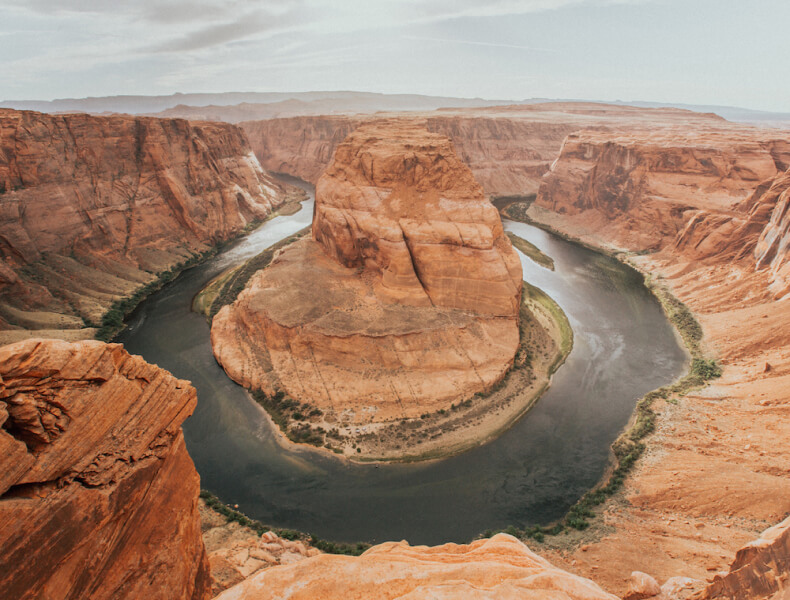 Where to Hike
Horseshoe Bend is the obvious choice for visitors with kids or elderly relatives. It's a short, relatively gentle one-and-a-half-mile hike around the glassy, U-shaped Colorado River.