A Weekend in Napa with Vintner's Daughter Founder April Gargiulo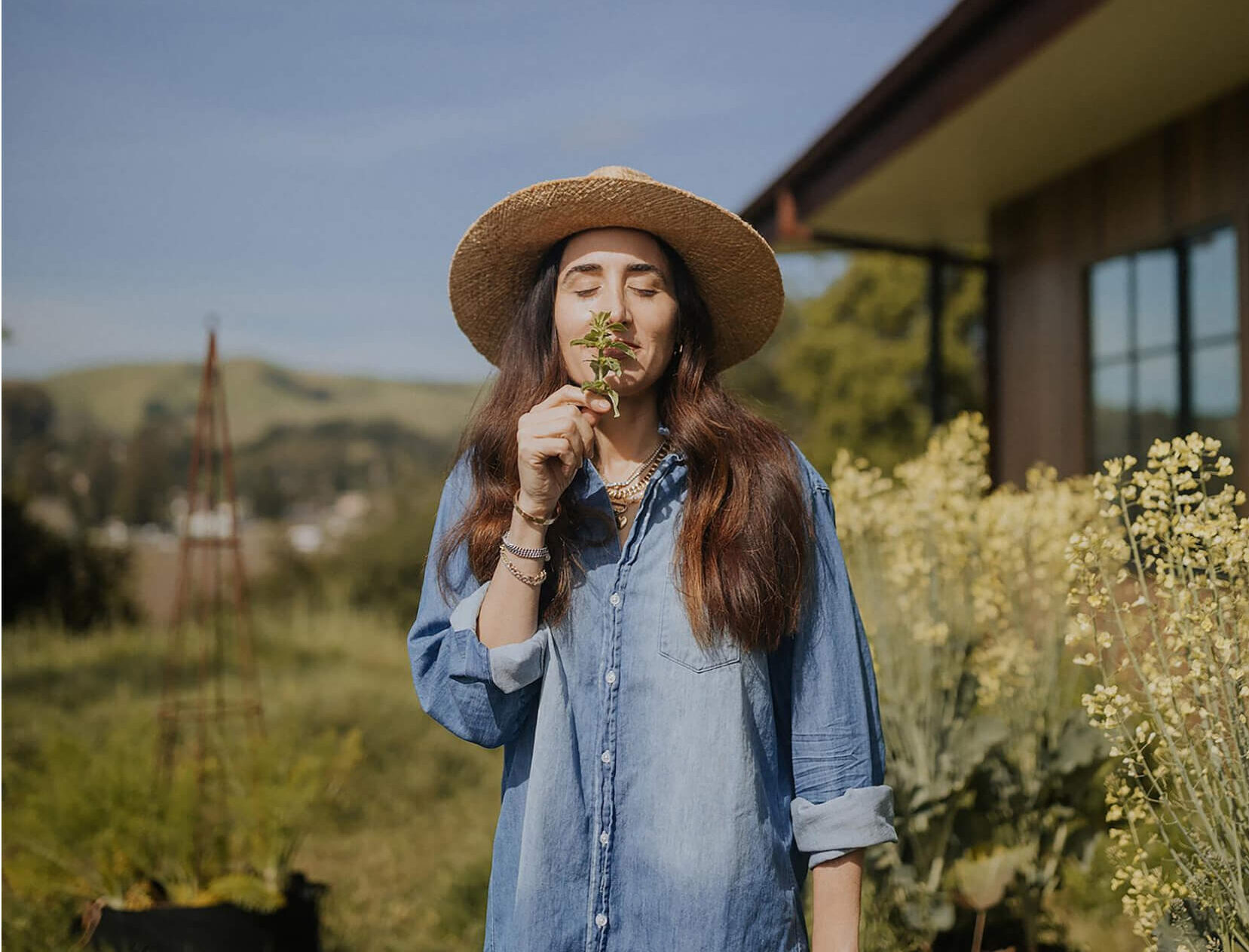 As the name of her company suggests, April Gargiulo grew up in wine country—in Napa Valley, to be precise. Now that she and her young family live in San Francisco, Napa is their favorite destination. "Every weekend we can, we drive the short and beautiful hour-long trip across the Golden Gate Bridge and up the 101," says the Vintner's Daughter founder. "We lovingly say we're going from 'signs' to 'vines.'" Gargiulo's extended family—and the family's winery, Gargiulo Vineyards—is all there. "Napa is where we feel most content and at home," she says. "We spend as much time as possible outside—at the farmers' market, in our kitchen garden, hiking trails, or biking the beloved Vine Trail. The weather's fairly moderate and the scene is super casual, so my packing can be light and easy." Below, from what to pack to where to go, Gargiulo's essential guide to Napa.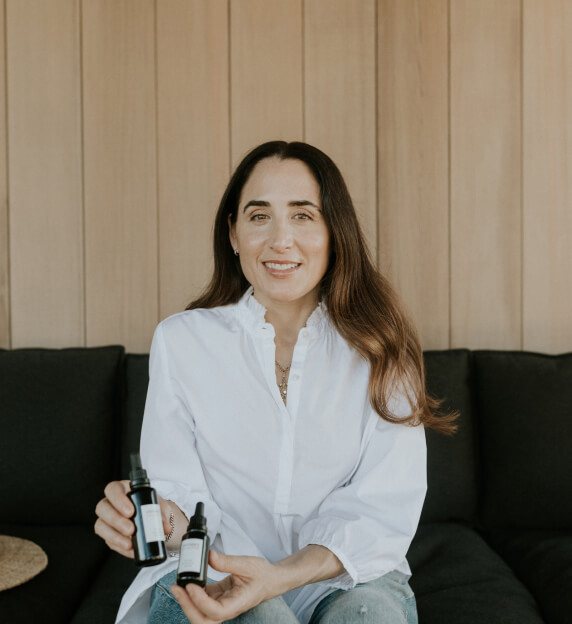 What to Pack
Skin-Care Essentials First
I started Vintner's Daughter because I wanted amazing skin care that I couldn't find anywhere else. So of course I bring it with me.
I'm so excited about my newest addition (this one took four years to make). It combines the two forms of our proprietary Phyto Radiance Infusion, so you get the oil-based botanical infusion from the serum and the water-based one from the essence together in a gentle, super effective cleanser. My skin feels both balanced and invigorated after I use it.

Vintner's Daughter

Active Renewal Cleanser

goop, $98

SHOP NOW

This is my ultimate multibenefit hydration step: It plumps, it firms, it brightens with plant stem cells and vitamin C, and it renews your skin with microexfoliators. It's also partially fermented, to help make the 70-plus water-soluble nutrients more bioavailable—it also makes it smell like kombucha. Which I love, because (as our community says) "it smells like it works."

Vintner's Daughter

Active Treatment Essence

goop, $225

SHOP NOW

A lot of people think hydration and moisture are interchangeable, but they're totally different. Hydration refers to the water content of your skin; and moisture, to the oil content. They work together: Larger oil molecules can help create a barrier to hold hydration in your skin. So for my last skin-care step, I use this with our push-press method. It helps create a beautiful protective barrier for the hydration I've just delivered with the essence. It also helps illuminate, firm, and moisturize my skin.

Vintner's Daughter

Active Botanical Serum

goop, $195

SHOP NOW
My Weekend Makeup Kit
I keep it super minimal.
Weekends Are for Baths
Because weekends are when I have more time, I love taking baths. I do a dry brush first—and these bath salts are on constant rotation.
Where to Go
Hiking and Biking (and Soaking)
Napa Valley lies between the Vaca Mountains and Mayacamas Mountains. Its many small towns—Napa in the south, St. Helena and Oakville in the middle, and Calistoga in the north—are close together, so it's easy to go from one to another. My favorite way to experience the valley is to rent a bike and ride the Vine Trail, which goes from downtown Napa to Yountville and is continuously being added to. Eventually, it will stretch the entire length of the valley. Hiking is also a beautiful way to see Napa. I love the short but steep trail to the top of Mount Saint Helena: Drive north on Silverado Trail, and just past the Calistoga turnoff, there's a small trailhead and parking area. The views are worth it, and you can go for a hot mineral soak at Calistoga Spa Hot Springs when you're finished.
Where to Eat
Food is a serious affair here (there are at least six restaurants with Michelin stars), but at our two favorites—Valley in Sonoma and Southside in Napa—you order at the counter. Don't let that fool you: The food is impeccably sourced and prepared. In St. Helena, we love the vegan and gluten-free Crisp.
Where to Shop
Two of my favorites are on St. Helena's cute main street: Martin Design, the home emporium of the designer Erin Martin, which has everything from handblown pipes to vintage Prouvé chairs. And local ceramist Richard Carter's shop is incredible for home, too, with everything from the most beautiful heirloom cast-iron pans to hand-poured candles.
Yes, We Love Wine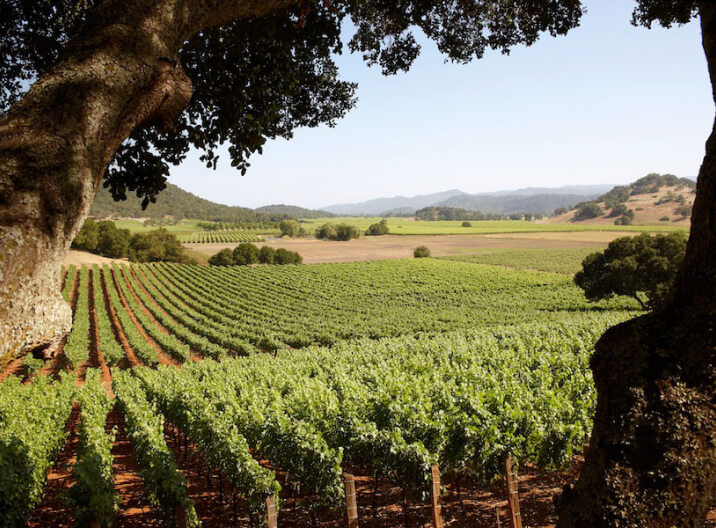 It isn't a trip to Napa without visiting a few wineries. Obviously, I'm partial to Gargiulo Vineyards in Oakville. We make single-vineyard estate wines that speak to a place in time. It's hard to put into words, but it's a magical place to experience. We are appointment-only, so call ahead and tell us goop sent you. I also love Corison Winery and Spottswoode, who make gorgeously balanced and expressive wines, and they both happen to be woman-owned (bonus).