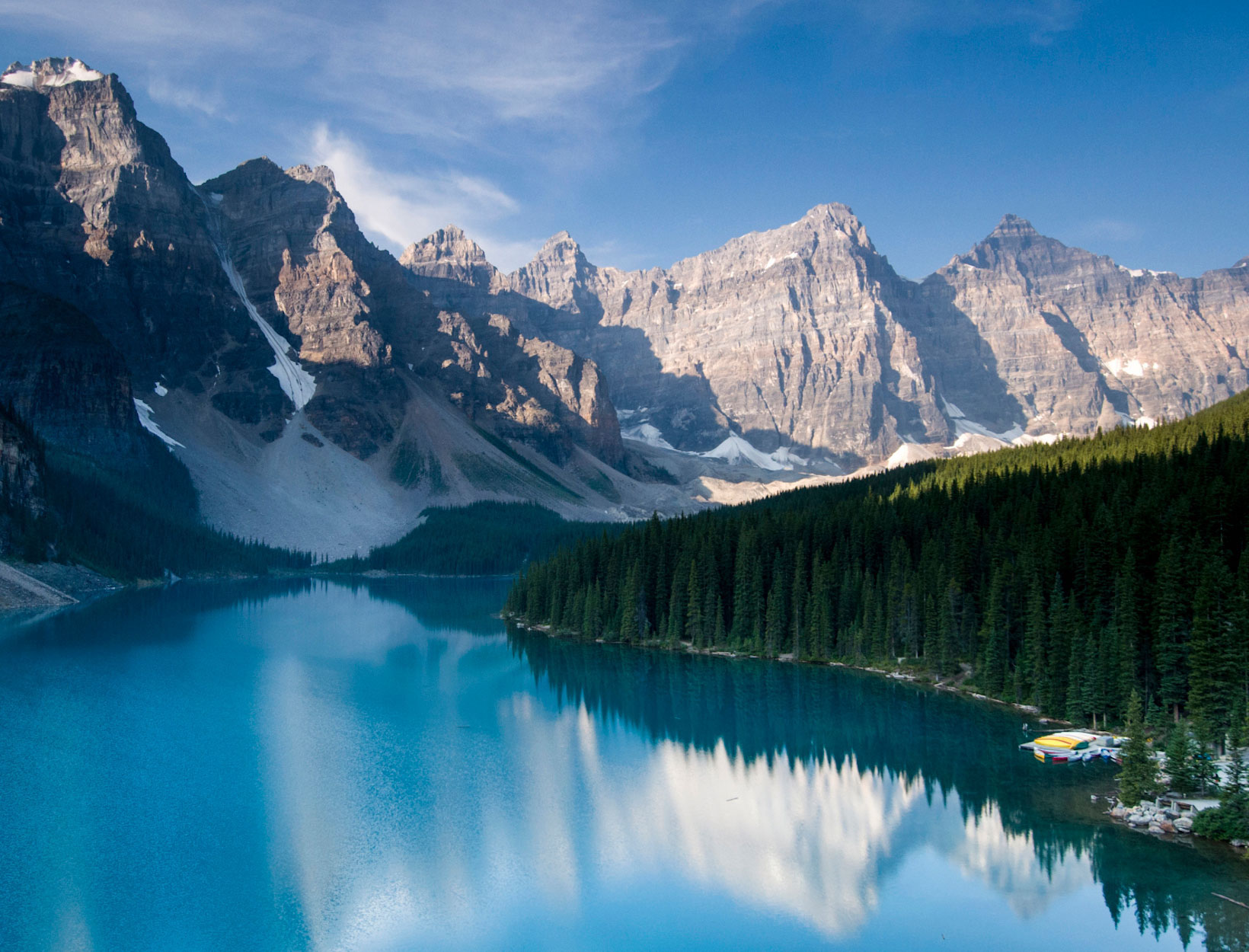 A Year-Around Guide to Doing Banff
The prevailing wisdom in most ski towns is that visitors come for the winter and stay for the summer. At Banff National Park, 90 miles west of Calgary, it's quite the opposite: Banff is largely thought of as a summer destination despite that fact that its ski season runs through early May. In fact, this past February, Lake Louise and Banff Sunshine ski areas saw their largest snowfall on record (54 inches, to be exact)—guaranteeing solid spring skiing, plenty of powder, and a hearty base to take them through the next few months. As the snow melts, summer months bring a crush of day-trippers, who come for the explosion of wildflowers, meandering hikes, warmer lake temperatures, and wildlife—wolves, elk, moose, black bears, you name it.

Banff is a two hour drive from Calgary along the Trans-Canada Highway (we don't usually gush about highways but this one really is remarkably well maintained). When you enter the park, which spans 2,500 square miles of the Rockies, you'll be asked to purchase a permit for the duration of you stay. (The pass, about $15 a day, is good for use throughout Banff, Jasper, Kootenay, Yoho, Mount Revelstoke, Glacier, Waterton Lakes, and Elk Island.) Whatever time of year you go, there are a few places you'll want to check out.
where to stay in banff
where to eat in banff
winter activities in banff
summer activities in banff
Related: Top Countries to Visit in 2019