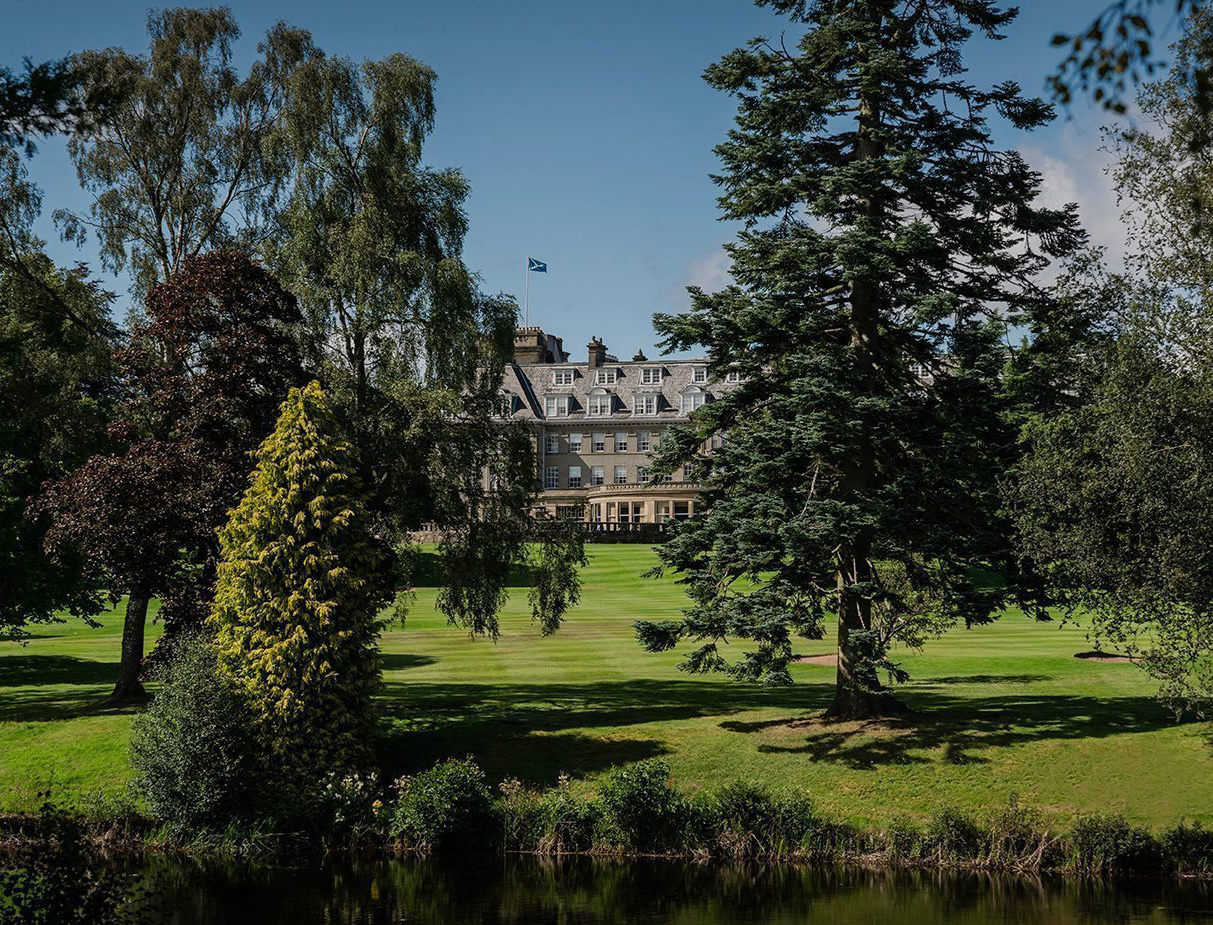 A Weekend in the Scottish Highlands
Sometimes the name of a place is enough to make you want to go there. The Scottish Highlands—with its romantically misty weather; its green, rolling landscape; its fabled lochs; its crumbling castles—is exactly such a place. You can't spend an afternoon here without imagining Mary, Queen of Scots, leading a cavalry over a distant ridge. This is a place where the air smells so pure you want to drink it in by the gallon.


Although it seems like a long way to go for a weekend escape (depending on your time zone), Scotland is relatively convenient from London. This is especially true if the escape in question is the iconic hotel Gleneagles. From London, it's five hours on a train, which takes you through miles of England's tidy manicured fields before entering the dramatically rugged, untamed expanse of southern Scotland, until, finally, impossibly, you arrive at the hotel's tiny, private train station. A waiting car whisks you up the long driveway in two minutes flat. Suddenly, you're in an oversize armchair with a cup of tea and a few wedges of buttery shortbread. You could also fly into Edinburgh, of course, which takes an hour from London, then another hour's drive to the property. But then again, train travel is less stressful, more scenic, more environmentally friendly—and in this case, way more romantic. Plus, there will be no better time to brush up on your Robert Louis Stevenson.
The huge stone hotel was built in 1920 and feels like the world's most sprawling manor house. The surrounding countryside, meanwhile, is 850 acres of pure rural bliss. There are pristine rivers teeming with trout, bridle paths, and long, meandering trails through untouched meadows for walking and biking (plus four golf courses that regularly host championship tournaments). Of all the outdoor options, though, it's the fishing that's unforgettable. A twenty-minute jaunt in a souped-up Land Rover (down twisting roads past tiny villages) brings you to the edge of Balloch Loch. Smooth as glass, the lake is surrounded by jagged hills, dense forests, and…little else. Spend a few hours of tranquility (fishing or not), then follow that with a picnic of fine cheeses, piping-hot flasks of coffee, and the most indulgent peanut butter brownies—eaten while wrapped in tartan wool blankets. Your catch of the day can be cooked by the hotel's chef when it's time for dinner. And if you've forgotten the appropriate gear, there are stacks of waxy Barbour jackets and Hunter Wellingtons on hand—essential items in the Highlands.

If you're not so much a loch person, there are also two swimming pools (one for adults only) and a spa that offers Reiki and acupuncture in addition to facials and massages. But maybe the best thing to do (indoors or out) is to claim a cozy corner of the hotel's Century Bar, a grand dining room with velvet banquettes and club chairs. It's here you'll find guests leafing through newspapers with a Scotch whisky in sublime relaxation.
Have at least one meal at Andrew Fairlie—the only restaurant in Scotland with two Michelin stars—known for its smoked lobster, an aromatic dish that incorporates a five-hour infusion over whisky barrel chips. Your other option is the Strathearn, a cavernous, chandelier-studded venue for old-school dinners (beef Wellington sliced tableside, flambéed crepes). And grab a nightcap afterward (or a predinner cocktail) at the elegant, David Collins–designed American Bar. It has glamour in spades: Walls are clad in lavender cashmere, and the menu is given mostly to champagne and caviar. The Blue Bar is the place to unwind by a firepit, with a warm wool throw over your shoulders and maybe even a Cuban cigar (there's a big selection on offer). If you're a Johnnie Walker Blue Label appreciator, this place is for you—it was named after the liquor.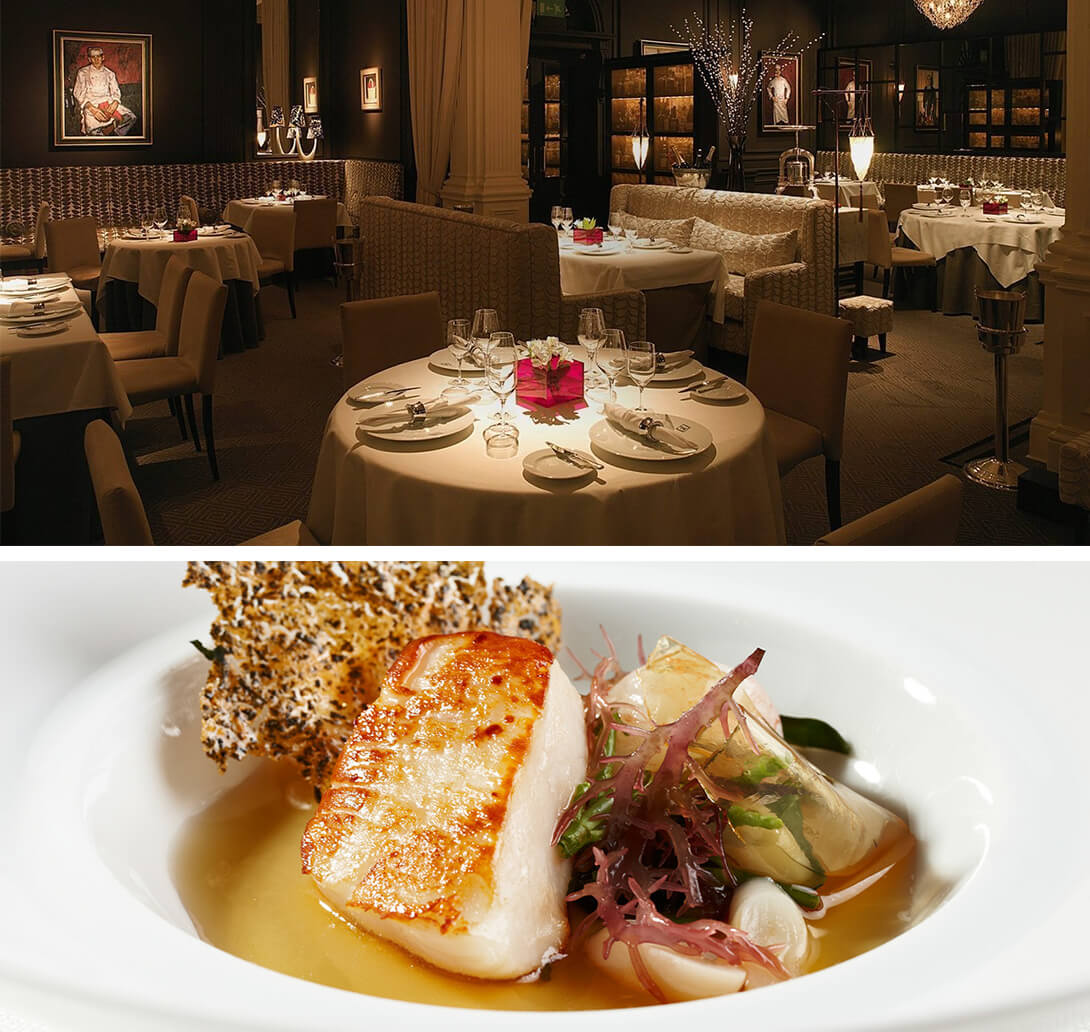 Of course, all of this applies only if you can tear yourself away from your room, which is harder than it sounds. Each room is designed to feel like the Scottish manor house of your dreams—or anyone's dreams. A palette of neutral cream, pale blue, and forest green complements the landscape outside, and there are sweeping views of the heather-covered mountains that seem to change color throughout the day as the light shifts.


When—and if—you're ready to leave the property, stop by two significant historical sites, less than an hour away: Linlithgow Castle, the birthplace of Mary, Queen of Scots, and Stirling Castle, a longtime seat of the Scottish monarchy. Both are incredibly well-preserved and a fascinating journey into the past. Or, drive up to the Fife Arms for a hearty lunch and major art fix—the property is owned by international gallerists Iwan and Manuela Wirth.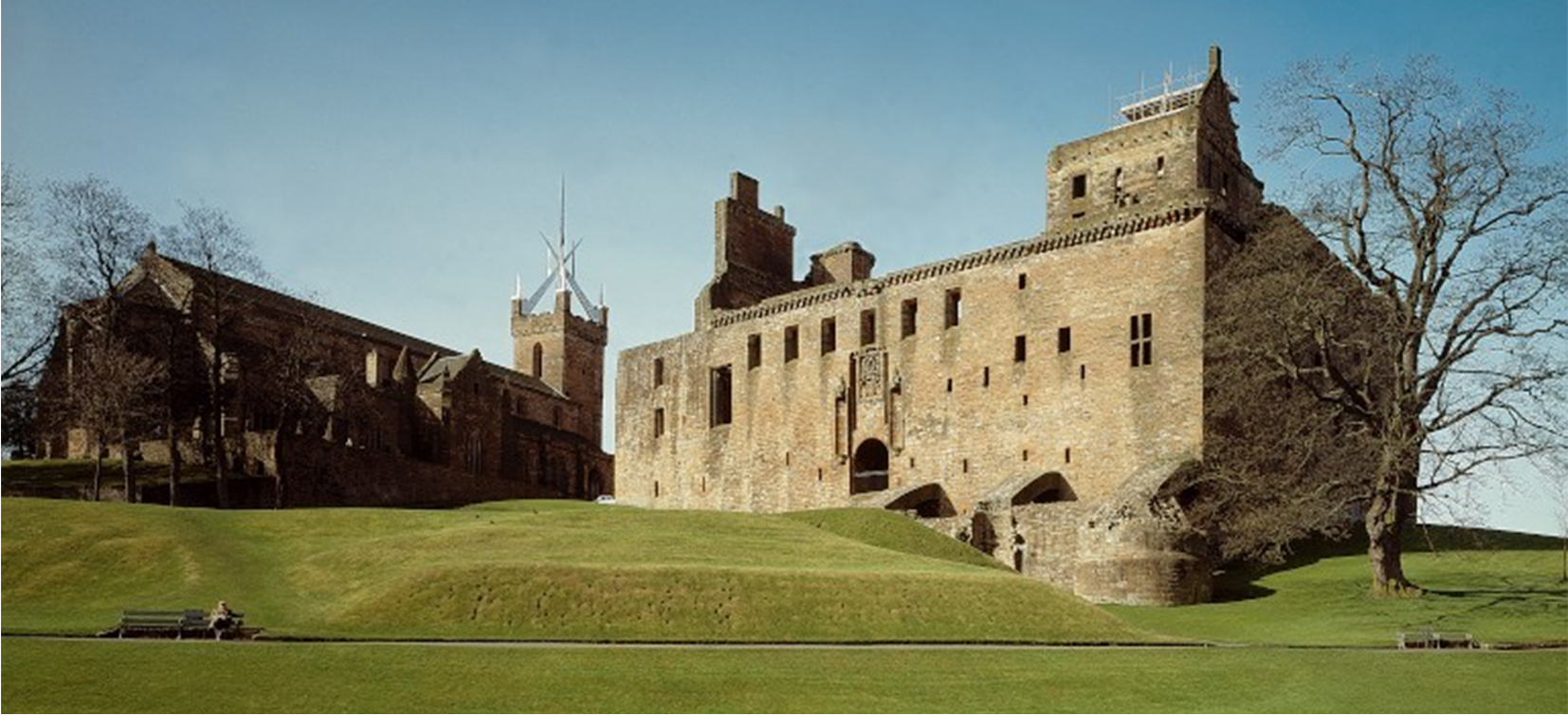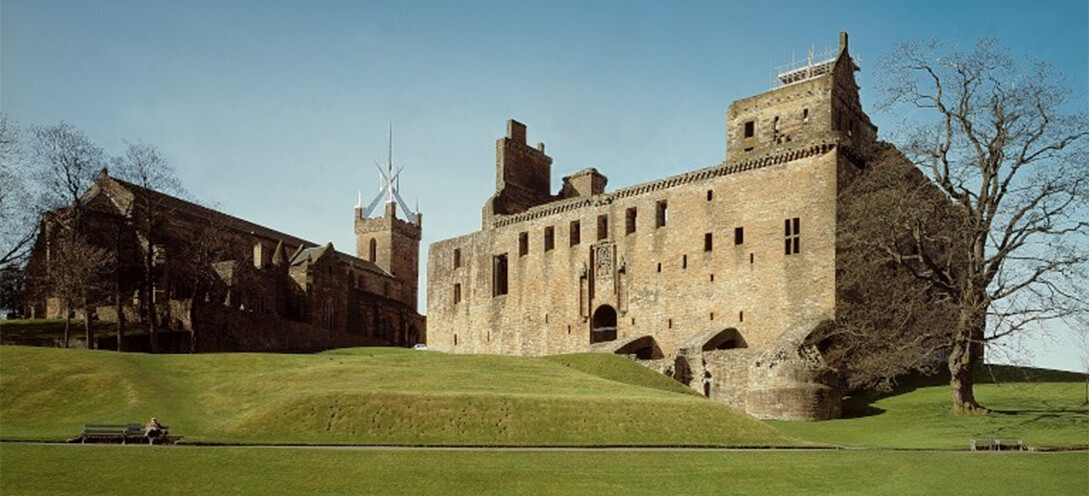 Related: Top International Travel Destinations 2019