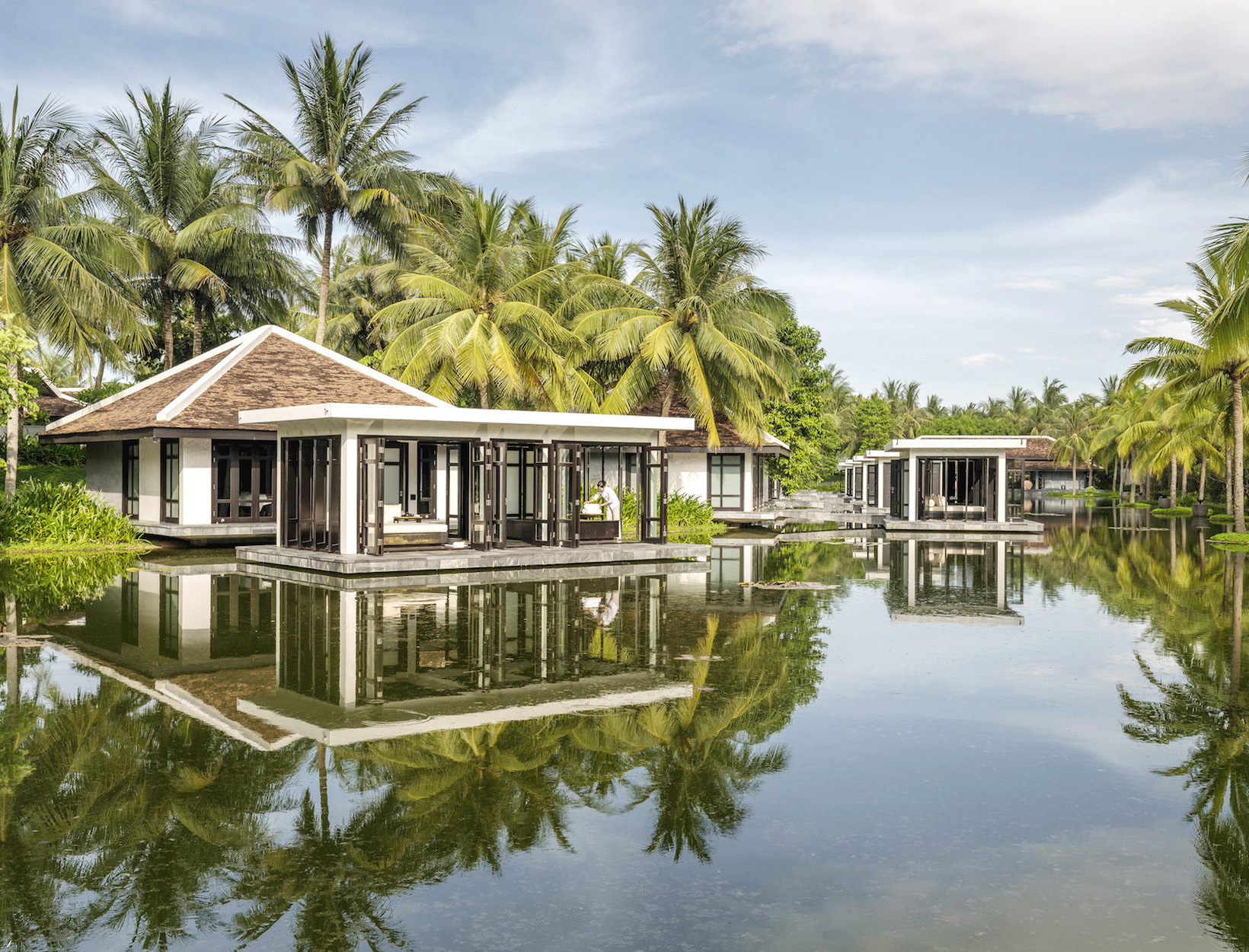 A Secluded Vietnam Beach Escape (Cooking Lessons, Included)
While the Nam Hai in Hoi An has been a favorite of Asian travelers for years (its beautiful beach is just three hours from Singapore and two from Hong Kong), its recent transition to a Four Seasons property has given Americans reason to take fresh notice, and for good reason. For starters, there's the location: Hoi An, a historic fishing village on the central coast of Vietnam, is a UNESCO-protected World Heritage Site, as the architecture in the ancient town (which was an active fishing port in the 15th-19th centuries) is remarkably well preserved. In the evenings, the streets light up with lanterns that guide you into cozy corners for eating some of the region's most famous food, or into their famous tailors for custom-fitted suiting.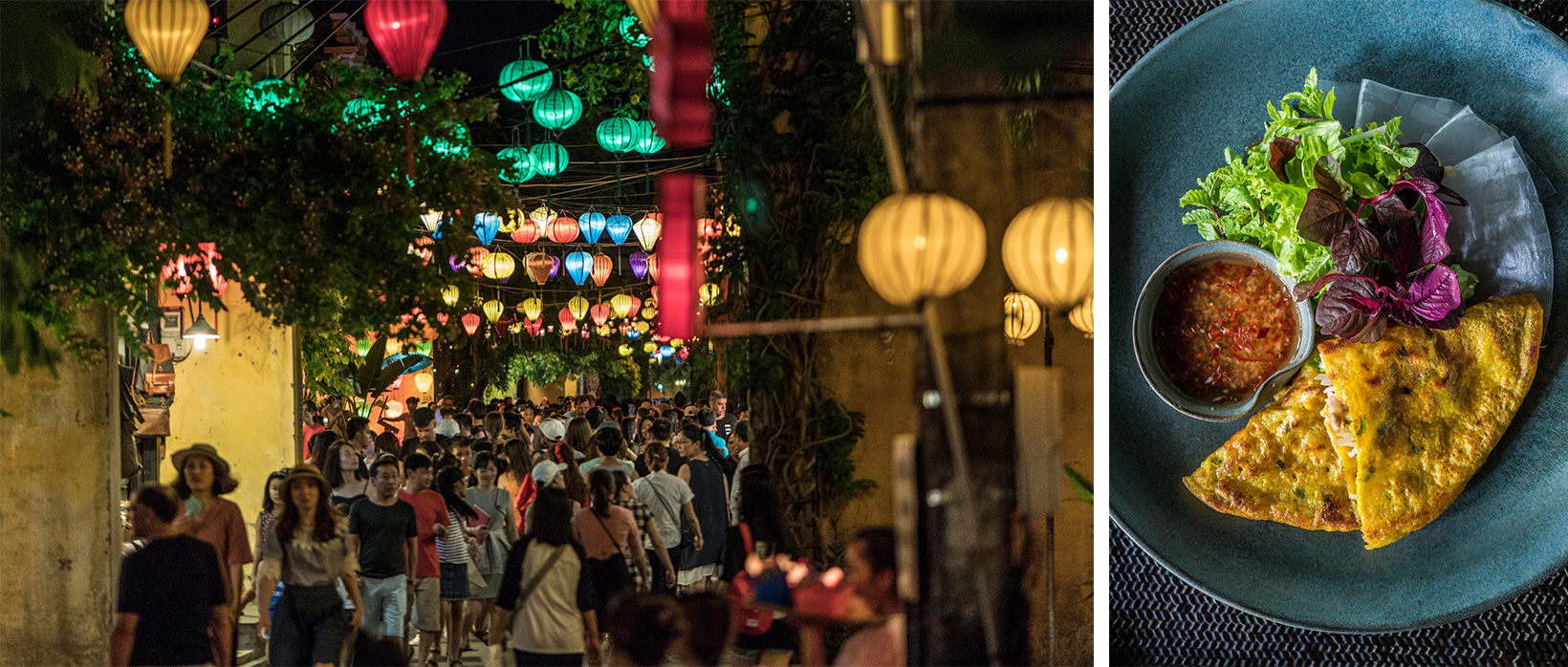 Nestled on a pristine section of coastline with a tranquil beach (something of a rarity in this area), the Nam Hai was originally built as a GHM property, and Adrian Zecha's aesthetic is still a strong part of its appeal. One of the most memorable moments is stepping out from behind the check-in counter to a series of infinity pools, contained in slate grey stone and flanked by palm trees, stretching out to the beach. Should you follow your impulse to descend the symmetrical steps down to the water, you'll pass the Nam Hai's two incredible restaurants—Cafe Nam Hai (come here for Vietnamese pancakes in the morning, and for cocktails on the deck at sunset), and La Sen, which, among many events, hosts a weekly celebration of Vietnamese street food, when patrons can pick up spring rolls, banh mi, dumplings, and the insanely good delicious regional noodle dish, cao lao, from little stands set up on the patio.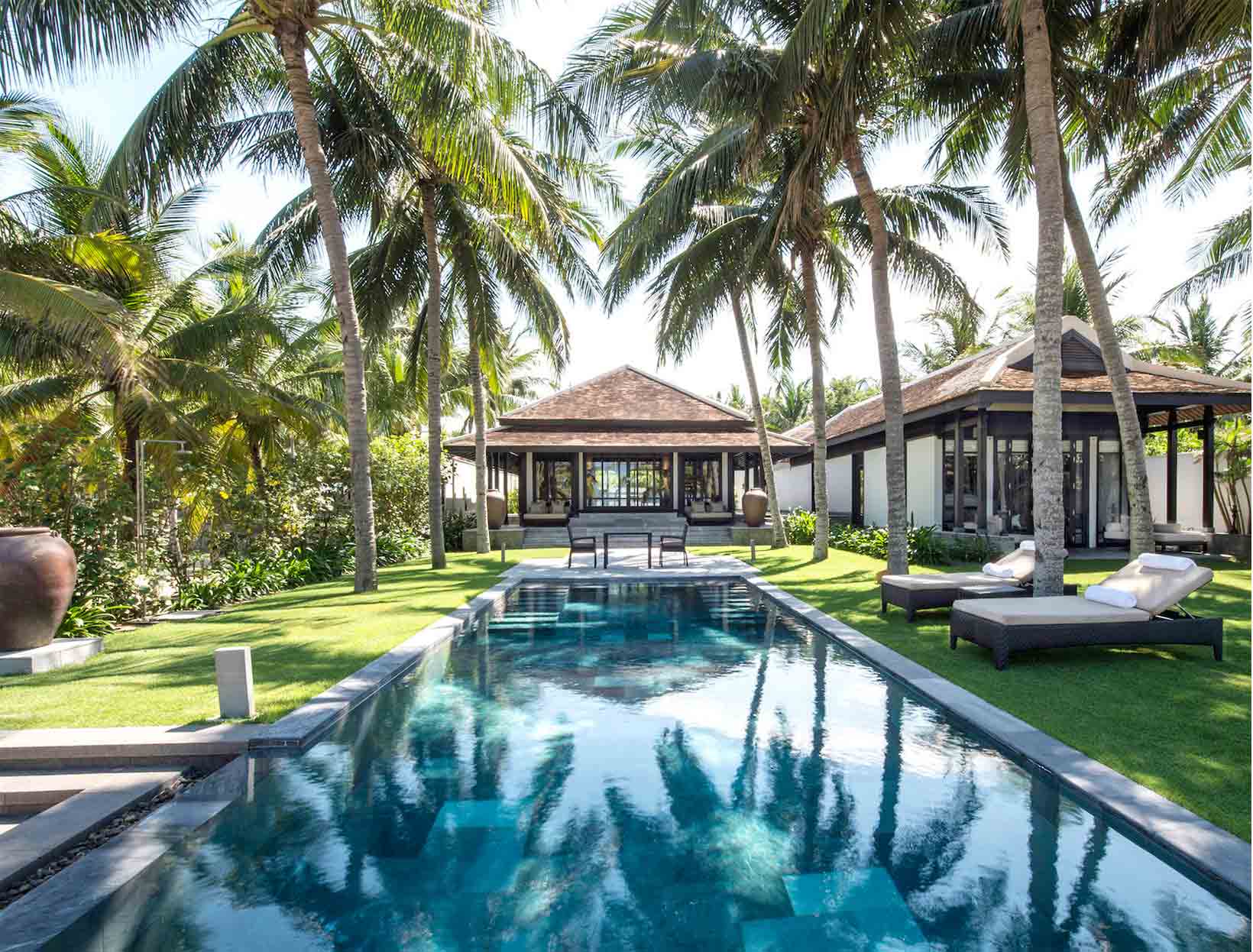 Rooms at the Nam Hai occupy their own individual villa in a horseshoe shape, so each has an ocean view. Layouts are centered around a raised platform topped with a king-sized bed that's protected with gauzy privacy curtains, and then descend to a luxurious living space that overlooks the beach. In the back, you'll find contemporary stone showers that you'll never use, as bathrooms open out onto a private patio with an outdoor version. Book a treatment at the Heart of the Earth spa, tucked into an intimate corner of the property where individual treatment rooms jut out into a peaceful pond (the therapist will open up all of the French doors during a soak for a calming cross-breeze). We recommend the body scrubs, and any of the massages that involve a tuning fork.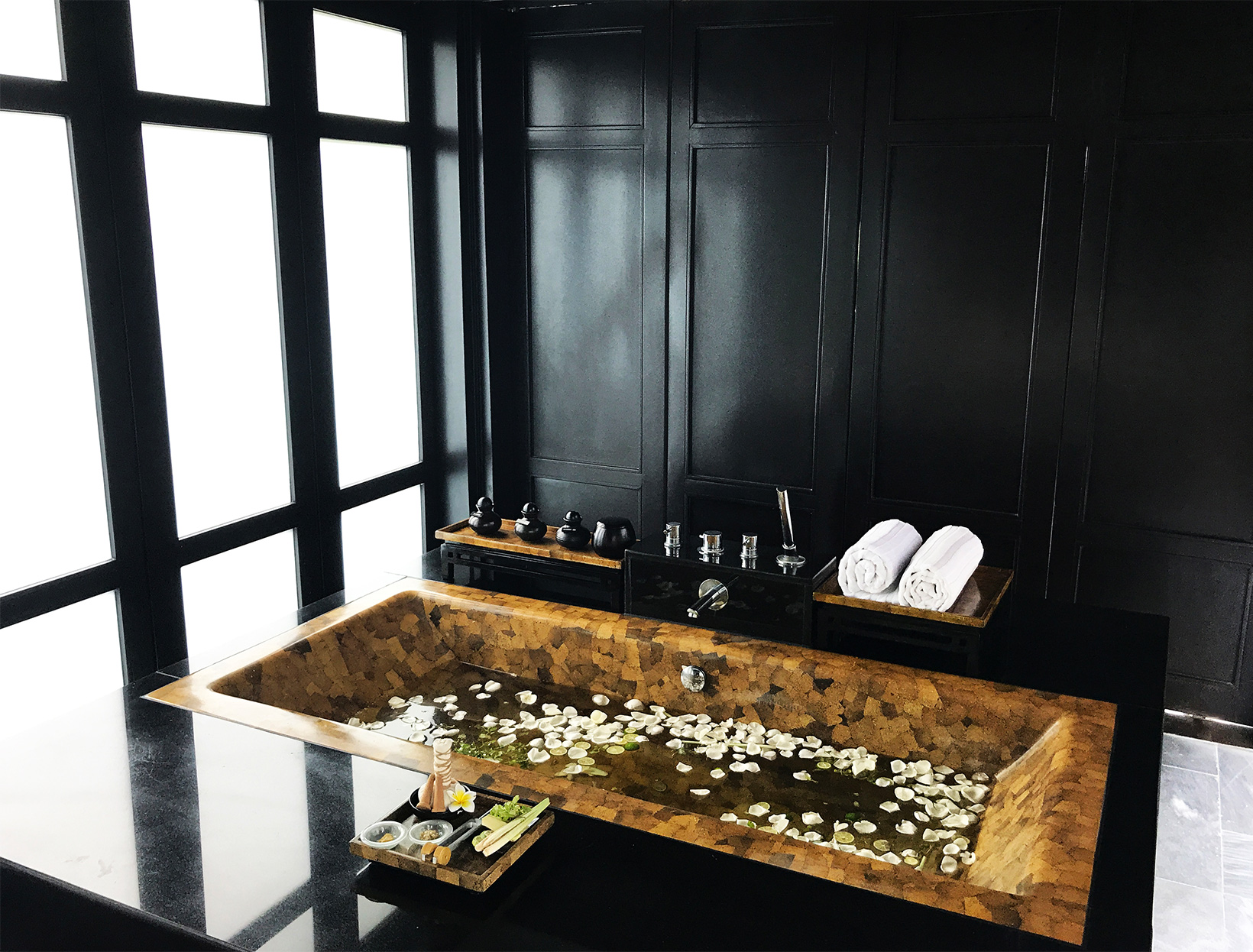 Over the course of your stay there are seemingly hundreds of activities to pursue, from lounging on the gorgeous beach and swimming in any one of the infinity pools, to water sports and tennis (kids are invited to everything, though there's also a well-equipped childrens' play space for when you inevitably need some alone time). The one must-do, however, is a class in their brand-new cooking school. The activity takes about a half a day, and starts with a visit to a local village, where you'll learn how to make rice noodles by hand from women who've been doing it for decades. Next, you'll come back to the hotel for a tour of the organic garden, where the chefs grow all of the herbs and many of the vegetables that are used in the restaurants. Finally, you'll finish up with a lesson in the kitchen, where you'll learn how to mix and roll the perfect spring rolls, how to flip and crisp a Vietnamese pancake, and how to braise pork for cao lao. At the end, you'll be supplied with a full box of spices and herbs to take home (you'd be surprised how easy it is to recreate everything in your own kitchen).