A Restorative Road Trip along the
California Coast
In partnership with our friends at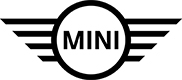 For goop editor Ana Hito, a late-summer getaway doesn't get much better than a drive from Malibu to Santa Barbara in her MINI—along California's iconic Route 1—with a playful golden named Bunny.
DAY ONE
Beach Break at El Matador

On the drive up to Santa Barbara, I'll stop for a quick breakfast at Malibu Farm Cafe (I get the quinoa oatmeal with coconut milk) before hitting up El Matador State Beach, on the northern end of Malibu. It's one of the most beautiful stretches along the Southern California coast. Plan it out so you get there at low tide—that way, you can actually crawl or walk under the stone arches that line the shore. I also like to spend some time walking along the cliff, looking out at the Pacific; it's a nice bit of calm before getting back on the highway.

A Walk along the
Carpinteria Bluffs

Just before arriving in Santa Barbara, I like to stop at the coastal trail here—it's a great place to stretch my legs with my dog, Bunny. There are always wildflowers growing along the two-and-a-half-mile path and plenty of sticks for her to fetch. To the west are stunning views of the Pacific Ocean and a seal sanctuary overlook (where groups of harbor seals regularly sunbathe), and to the east is a great view of the Santa Ynez Mountains.

Check in to Belmond El Encanto

Belmond El Encanto is a Spanish-colonial-style charmer tucked high in the hills of Santa Barbara. The rooms here are beyond lovely, and the views of the Pacific are breathtaking. But what I really love about it is that it's completely dog-friendly and even offers a doggie menu (for instance: organic chopped boneless chicken breast with kale and rice and doggie "teas" infused with bacon). In the morning, it's nice to take a stroll to the property's turtle pond, which Bunny finds fascinating.

Dinner at Sama Sama Kitchen

Outdoor patio space is a coveted commodity in Southern California restaurants, and Sama Sama's does not disappoint. To get there, the host leads you down a secret passageway through the kitchen, VIP-style, and once you're seated, plates of fresh, Indonesian-influenced food start arriving at your table. Everything is designed for family-style sharing, and all ingredients are locally sourced from regional farms. I love to change it up and try different things when I come here, but a few staples that I always stick to are the signature wings (they have a sweet and spicy tamarind glaze) and the black pepper tofu and broccolini. There's nothing more perfect than hanging out with good friends, eating family-style on the dreamy back patio.

Dessert at McConnell's
Fine Ice Creams

Sometimes all I want on warm Santa Barbara evenings is ice cream—and McConnell's is the best place for it. You can try as many of the deliciously uncommon flavors as you want before landing on one, but I recommend the olive oil and salted almond, strawberry rhubarb, or lemon with marionberries. I got a scoop of the dairy-free Turkish coffee in a cone with rainbow sprinkles that made me feel like I was eight in the best possible way.
DAY TWO
Breakfast at Jeannine's

A bustling café in Montecito (just south of Santa Barbara), Jeannine's is a casual spot to fuel up for the day. My preferred order is green tea and a cranberry scone. It's also a fun place for Bunny to make friends with some of the local dogs.

Explore the Montecito
Farmers' Market

No matter where I am, I love exploring the local farmers' market. It's a chance to learn about the terrain and the destination through the people that live in a community. One of the great things about Southern California is that there is fresh, local produce year-round. I never go into a market with a recipe in mind. Instead, I'll check out the goods, talk to the farmers, and formulate an idea of recipes while I'm shopping.

Hike the Jesusita Trail

I love this seven-mile (round-trip) hike for its views of Santa Barbara. I like to stop halfway on a comfortable rock or log so Bunny can have some water and I can have my lunch. This time I packed a salad (a riff on this farro salad with preserved lemon and herbs).

Dinner at Butterfly Beach

Bunny and I love to spend an evening on the beach (if it's warm enough), and this was a good one for the last night of our weekend away. Breathing in the ocean air while enjoying a picnic with stuff from the farmers' market makes me feel truly lucky—especially when Bunny sits quietly next to me after running up and down the shore. This is when everything goes silent for a moment, and I get one final moment to soak in the magic of Southern California.
DAY THREE
Room Service for Breakfast

I usually prefer a light breakfast if I'm going to do a hike later in the afternoon, so I don't feel weighed down. I'll have a plate of super fresh mixed berries sent to my room, sip a cup of tea on my garden patio, and read a book. If there's a more restful way to start the day, I don't know it.

A Massage at Float Luxury Spa

The key to a weekend getaway is to totally melt into relaxation. On this trip, that meant making a stop at Float Luxury Spa to get a signature Float Massage, which uses deep pressure and essential oils. It's a calm and relaxing place to spend a couple hours (I fell in love with the little garden and fountain out back), and they use all-natural, organic lotions and tinctures.

Lunch at La Super-Rica Taqueria

La Super-Rica Taqueria is an easy, casual Mexican restaurant that was reportedly Julia Child's favorite spot (she lived in Santa Barbara later in her life). Order off the chalkboard menu and watch the cooks making tortillas while you wait for your meal. It's famous for the Number 16, which is the Super-Rica Especial—two handmade corn tortillas under grilled pasilla chili, marinated pork, and cheese. I usually get a few different dishes because everything always looks so good that I can't decide on only one.

Dinner at the Lark

Located in Santa Barbara's hip, gallery- and café-filled Funk Zone, the Lark is my comfort food go-to. The atmosphere is cozy (even on the outdoor patio), and it has great, innovative cocktails. I'm a sucker for whiskey and bourbon, so I especially like the Tucker's Grove (made of a grilled peach whiskey blend, Bénédictine, and orange bitters) and the Figueroa Old Fashioned, made of Old Grandad bourbon, piloncillo (minimally processed sugar), and fig-walnut bitters.