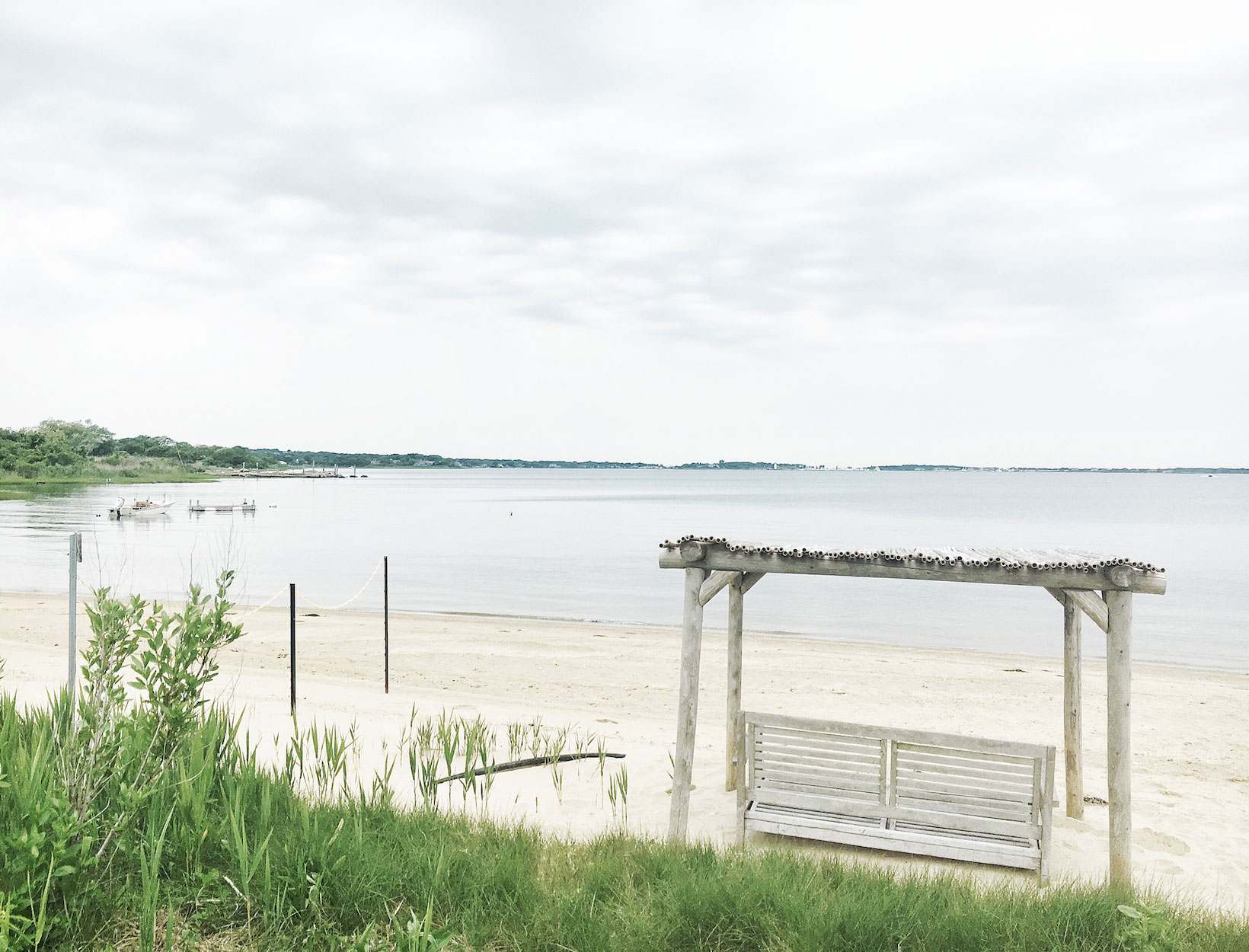 Photo Courtesy of Nandita Khanna
A Guide to the Best Beaches Up and Down the East Coast
In partnership with our friends at

For some New Yorkers, escaping the city in the summer months is a masterfully executed art. It's helpful too, that within a three-hour radius of Manhattan (give or take some bumper to bumper traffic), there are plenty of charming seaside towns, classic boardwalks, food trucks and farm stands, and stretches of coastline—if you know where to look.
So when our friends at Madewell decided to hit the East Coast in a souped up 1968 Ford Grumman serving scoops of Jeni's Ice Cream and armed with sunglasses, sunscreen, caps, and totes, we decided to play tour guide. They're kicking things off with us on July 1 at goop Sag Harbor, making stops across the Hamptons, over to the North Fork, up to Newport, and then over to Asbury Park and the Rockaways through August 12. (Get the whole schedule here.)
THE HAMPTONS, NEW YORK

Stay: The 14-room Crow's Nest Inn is removed from the crush of Montauk crowds (you'll know that's a good thing if you've ever spent time here in the summer), but it's also just a 10-minute bike ride into town should you need a quick social fix. For families traveling together, or for those seeking a bit more space, the collection of David Pharaoh cottages are a solid option, each with its own kitchenette, daily housekeeping, and a beach parking pass—the Hamptons equivalent to a Golden Ticket.
Do/Eat: There's no shortage of things to do and places to eat in the Hamptons. Farm stands, lobster shacks, and food trucks are plentiful, while the beaches range from super social gathering spots to mellow, off-the-beaten-path stretches. A morning yoga session at Taryn Toomey's new studio in Bridgehampton is a good way to start the day. Housed in a palo santo-scented converted barn, Toomey's The Class is her signature 75-minute-long sweat-inducing workout that includes burpees, planks, leg lifts, squats, and even therapeutic screaming. For a quieter change of pace, the Parrish Art Museum, housed in a Herzog & de Meuron-designed building that references the area's rural architecture is a fun way to get some culture. And just north of East Hampton, the Fireplace Project (directly across from the Pollock-Krasner House) is a former garage that's been beautifully reimagined as a contemporary art gallery. Later this summer, look for a solo exhibition from Lucien Smith. Over in Montauk, It's well worth the wait at Duryea's Lobster Deck, where everyone lines up for lobster rolls on the patio overlooking the water. The Surf Lodge is typically too packed during the day to warrant braving the crowds, but there's something undeniably picturesque about the evening summer concert series, and this season's lineup includes everyone from LCD Soundsystem's James Murphy to Janelle Monáe and St. Lucia. There are lots of local wineries too. Our hands-down favorite, Wölffer Estate, has a wine stand that's open on Friday and Saturday nights for live music, generous pours of rosé, and an epic sunset. Daniel Humm's EMP Summer House, returns to East Hampton for a second summer with his signature lobster boil, complete with picnic tables, and outdoor games like corn hole and ping pong. (You can also order take-out baskets to bring to the beach.)

Greenport, New York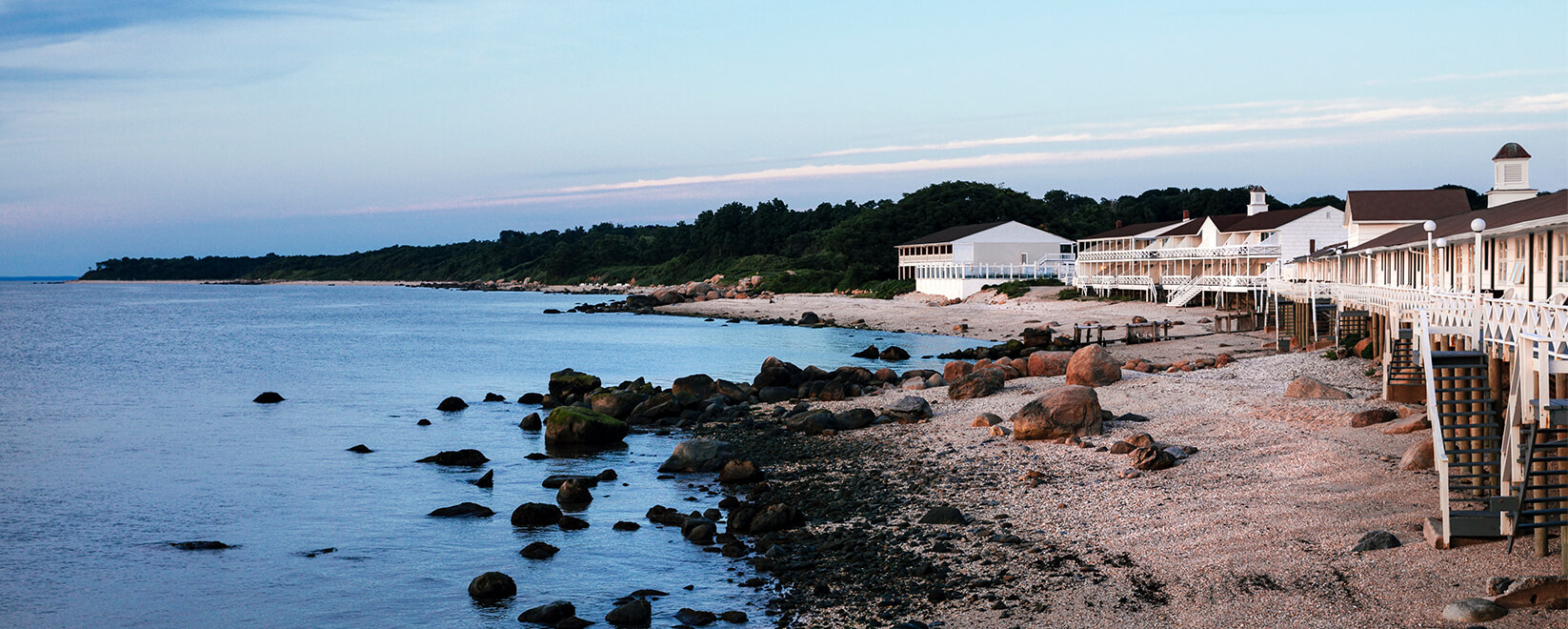 Stay: Technically speaking, it's just outside of Greenport proper, but the Sound View (an easy drive from New York City), is perched right on the edge of Long Island Sound and makes an ideal base for exploring the area. In the spirit of its retro, 1950s-style motel roots, the 55-room property has a nautical bent—cedar wood details, sail cloth trimmings, and custom beach loungers on the private or shared terraces.
Do/Eat: Compared to its Hamptons neighbors to the south, the North Fork still maintains its rural, chilled-out spirit. It also has some of the best food on the East End. As soon as you've nailed down your travel plans, give Dan's Bike Rentals a call—he'll deliver bikes to your hotel, or will even meet you at the train station. It's the easiest way to zip around the country lanes. Mornings start at Bruce & Son, which serves the best lemon ricotta pancakes on the North Fork. Or stop by Aldo's, where you'll likely catch the man himself, Aldo Maiorana, roasting coffee beans in the morning out front. Grab a coffee and a scone, and high tail it over to the Giving Room, a yoga studio and meditation studio housed in a quintessentially East End shingled house. The adjoining health food shop is one of the OG wellness spots—they've been making almond, cashew, and hemp milks well before the recent craze, and there's a fridge stocked with fresh juices in Mason jars, too. For lunch, head to 8 Hands Farm in Cutchogue, a food truck with a farm-to-table philosophy, set up on the Cox Lane property on Mondays, Thursdays, and Fridays for lunch. You'll find both classic and unexpected picnic fare here, like a BBQ chicken sandwich served on a brioche bun, and braised pork tacos with lime crema, radish, and onions. For drinks, make your way to American Beech, a restaurant that served as a horse stable in the 19th century, for a cocktail on the cobblestoned courtyard, while for dinner, the North Fork Table & Inn leans heavily on locally grown produce and seafood from the Peconic Bay. If you're especially hungry, the six-course tasting menu is the way to go—standouts include the white asparagus soup with dry aged duck breast and razor clams. The thoughtful, spot-on service makes the whole experience pretty close to perfect.

Newport, Rhode Island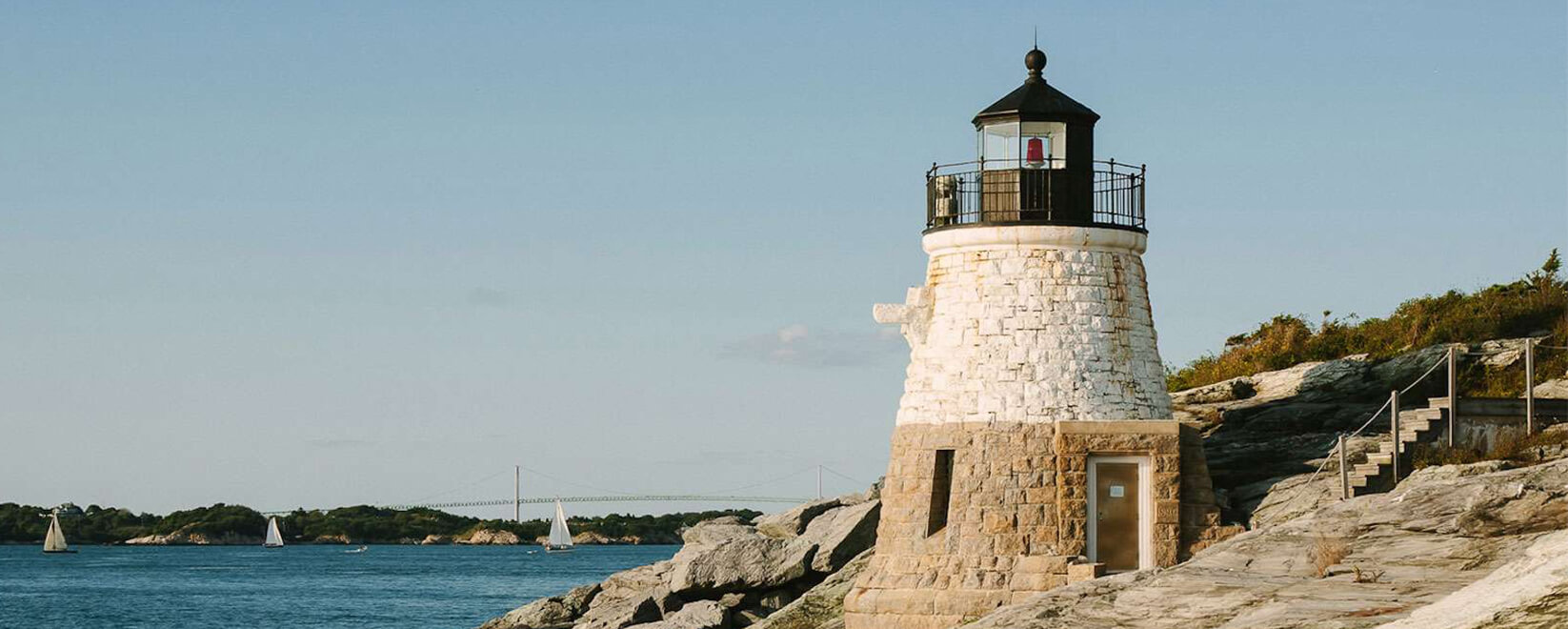 Stay: This New England town weaves together over-the-top Gilded Age mansions, charming inns, and a local surf and fishing culture that makes it a truly one-of-a-kind destination on the east coast. Newport's unique mix comes to life at Gurney's, located across the bridge from downtown on Goat Island. A multi-million-dollar renovation to an existing hotel, Gurney's now has an Olympic-sized outdoor saltwater swimming pool, a private marina that accommodates boats up to 125 feet, and 257 bright, modern guest rooms.
Do/Eat: The Franklin Spa is a neighborhood-y breakfast spot that quickly made it to the top of every Newport best-of list. So it follows that both locals and visitors alike lineup for the blueberry stuffed French toast and bottomless pours of coffee. It's nothing fancy, and the décor veers slightly kitsch (red vinyl booths, formica counters), but it works. Afterwards, if you're going to see one of those famous Gilded Age mansions, make it the Breakers. This former Vanderbilt estate is worth a tour for the art collection and the views of the ocean alone. Ditto for the Cliff Walk, which hugs the coastline, offering views of several of the other mansions along its three-and-a-half-mile-long route. A three-minute walk from the beach, the Chanler at Cliff Walk, a former Congressman's residence-turned-luxury hotel, mixes English Tudor, Gothic, and Renaissance influences in a way that feels downright cinematic. Come for a drink at dusk, where you can linger at the bar or settle into an Adirondack chair overlooking the water.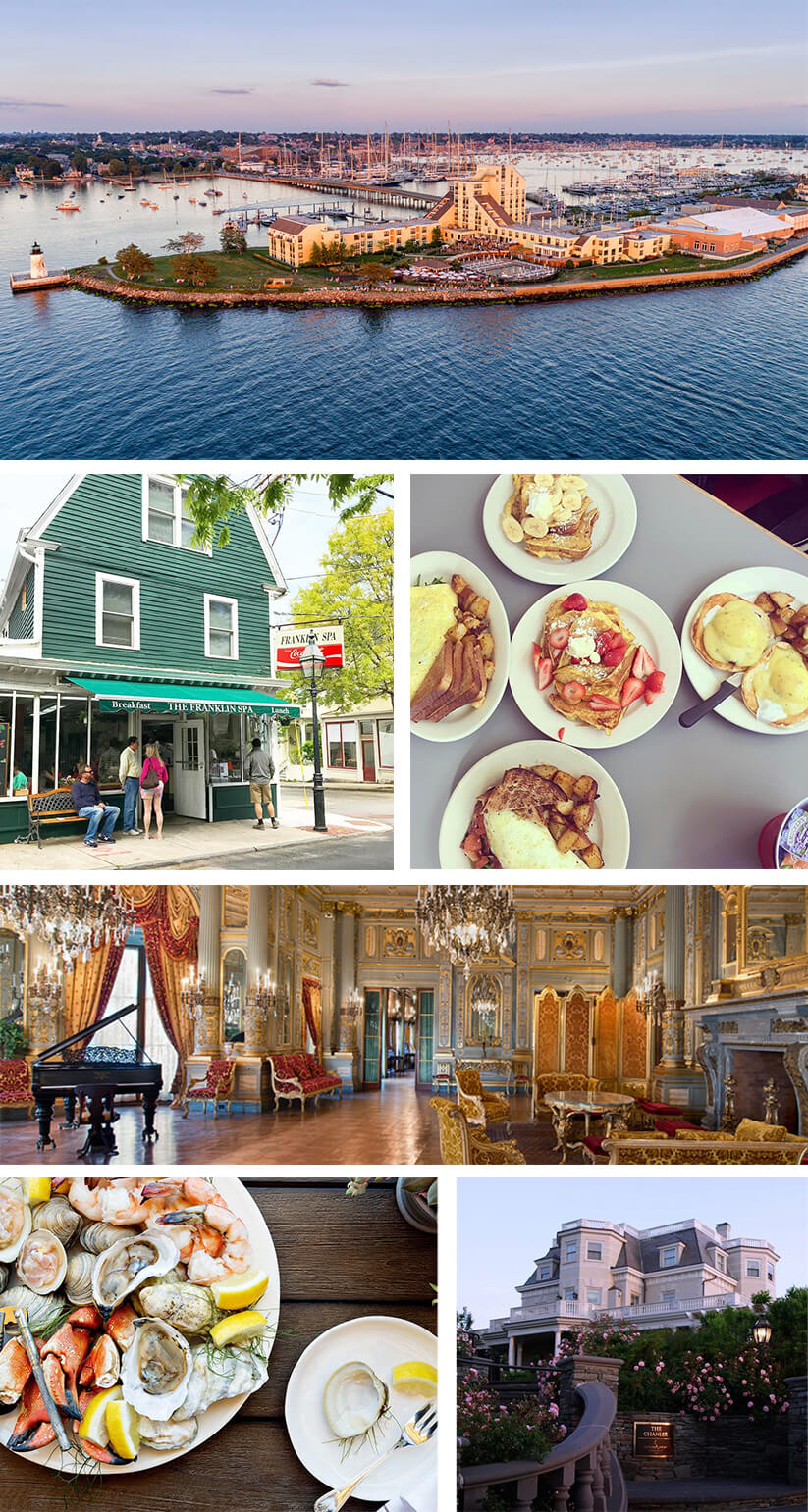 Asbury Park, New Jersey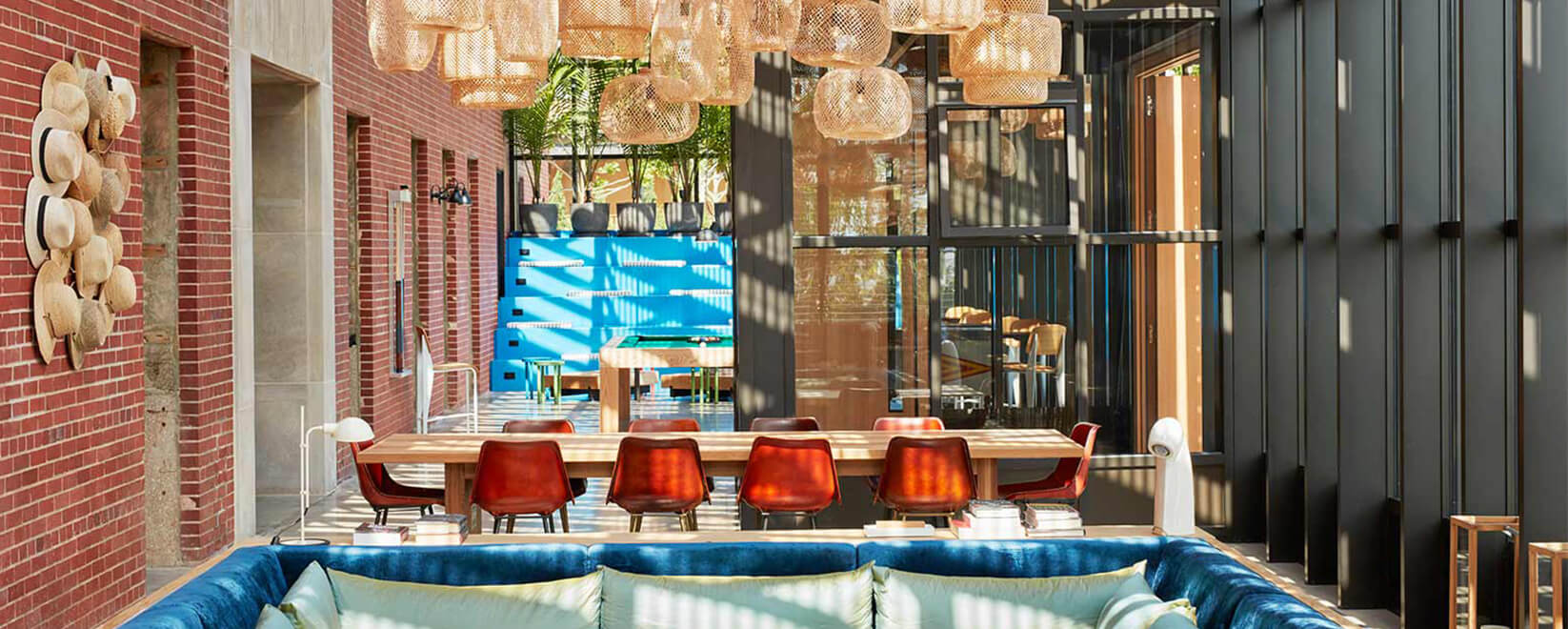 Stay: When your town is immortalized in a Bruce Springsteen album (1973's "Greetings from Asbury Park, N.J."), it's hard to ever really shed your rock 'n' roll roots. And why would you? The Asbury Hotel—one of the area's first new hotels in decades—embraces this history, drawing inspiration from the Stone Pony (a rock club that launched Bon Jovi), as well as the town's 1920's carnival roots. Rooms are light, bright, and filled with nostalgic black-and-white images of Asbury Park's music scene and boardwalk, and many have water views. The sixth floor rooftop theater, Baronet, supplies beach chairs and beanbags for screenings of films like Ferris Bueller's Day Off and The Wedding Singer on a 20-foot-tall movie wall. It's a big hit with the locals, too, which helps guests feel integrated in Asbury Park itself.
Do/Eat: One of the biggest draws of this Jersey Shore town is that it's just 1-½ hours outside of New York City. The other? The sheer amount of great food you'll find along the revitalized, mile-long boardwalk. Shanti Church of the much-loved Brooklyn sandwich spot Saltie opened Talula's last year, a modern pizzeria that pulls out lightly charred sourdough pies like the Sausage Party (pork sausage, miso creamed kale, house made mozzarella) and the New Yorker (tomato sauce, mozzarella, aged provolone) out of its wood-burning oven. Just be prepared to wait for a table most nights. Another favorite spot, MOGO, serves Korean fusion tacos, and has two locations in town, including a fast-casual option on Cookman Avenue, though we like the one right on the boardwalk (double down on kimchi for an extra kick). On your way out of town, swing by the Speakeatery, which makes souped-up versions of a Jersey Shore staple, sub sandwiches. None of the oversized menu items are for the faint of heart, and the "Al Capone, The Gentleman," (ham, prosciutto, sweet soppressata, marinated roasted red peppers, and mozzarella on a hero bun) is our favorite. In the evening, catch a show at the recently refurbished Asbury Lanes, which hosts bands like Cold War Kids and the Allah-Las, both of whom are coming through town this summer.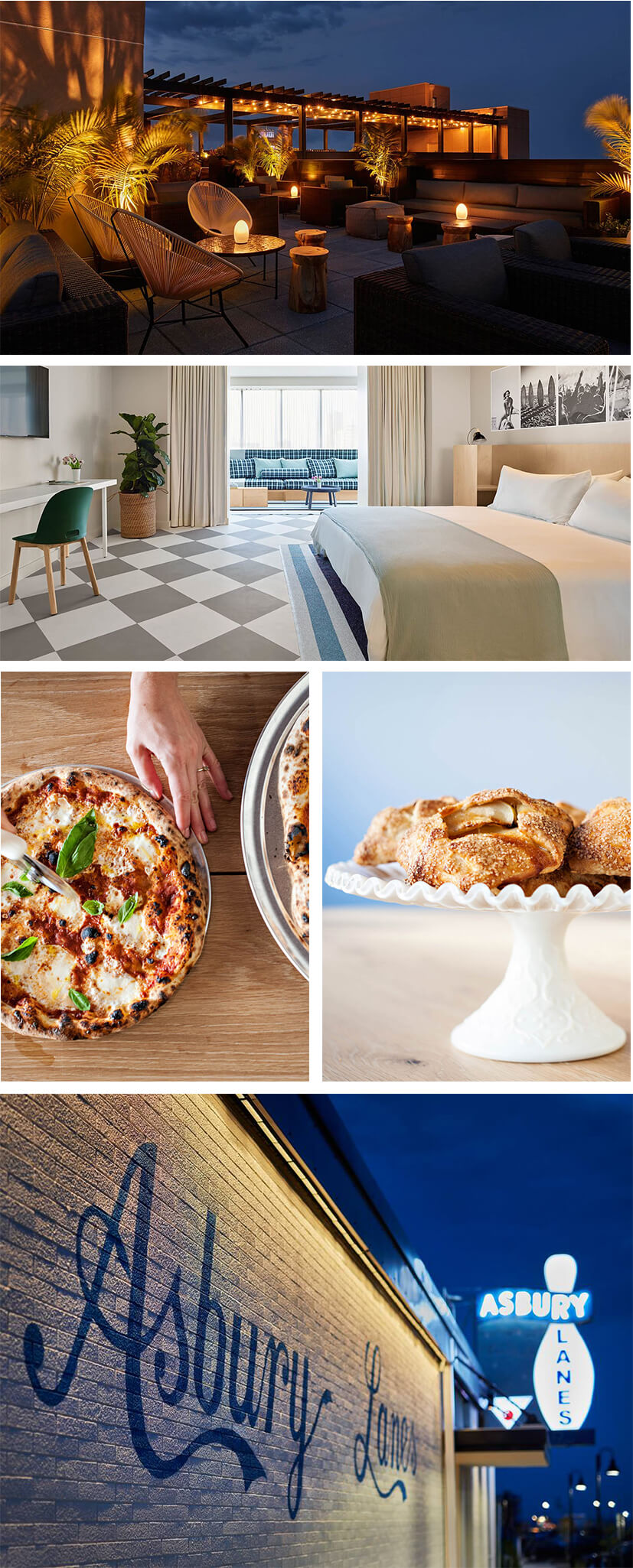 Rockaway Beach, New York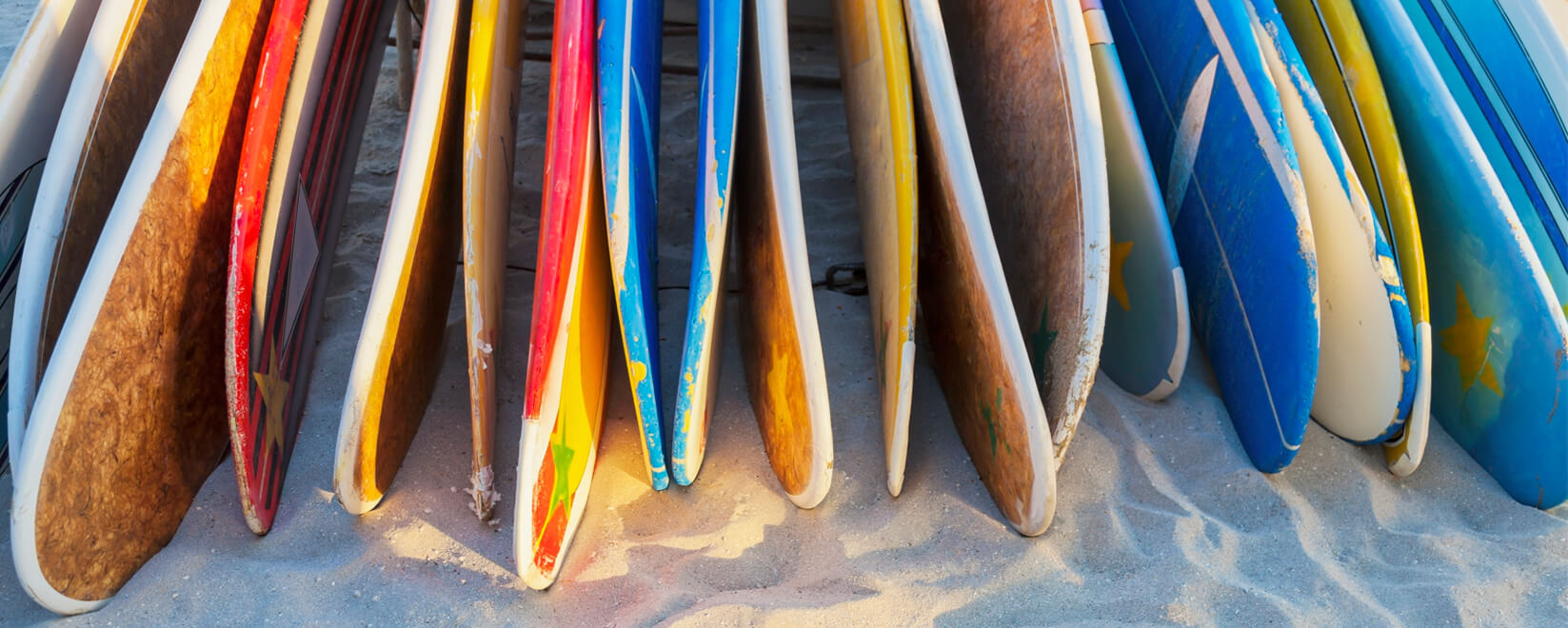 Stay: Thanks to frequent subway, ferry and shuttle bus service, the Rockaways have long been a no-brainer day trip for city-locked, stir-crazy New Yorkers. (The tacos and surf don't hurt, either.) While the lodging options haven't quite caught up with the rest of the town's recent development, the Castle Rockaway, a three-bedroom, Tuscan-style villa, is a solid option—and available for rent on VRBO. The 5,000-square-foot home strikes a balance between old and new: there's the original stained glass and crown molding, but it's also tricked out with Sonos wireless speakers and its own sauna. Rooms have a subtle Scandinavian feel, each with its own terrace, and bathrooms are stocked with products from Goldie's, a local apothecary.
Do/Eat: here's something going on every night of the week at Rockaway Beach Surf Club, but people really come here for the fish tacos and margaritas on the back patio. On the boardwalk, meanwhile, Rippers is a no-frills, retro-quirky spot with a simple menu of beer (on tap or in a can), boozy slushies, burgers, and hot dogs. If you're looking to bring some produce home, or simply support the local community, it's worth a detour over to the farm stand at Edgemere Farm, open on weekends through October. They've got everything you'd want to make a homemade brunch, including veggies, herbs, jams, flowers, and eggs. We've also heard great things about their Cowboy Corral breakfast, when waffles, hash, eggs, coffee, and smoothies are served to fuel up before hitting the beach. Elsewhere, Cuisine by Claudette is a casual café founded by Claudette Flatlow, one of the many business owners who faced devastating destruction in the wake of Hurricane Sandy in 2012. Her current restaurant is the result of a mighty rebuilding effort, and she and her team pour all their love into baked-from-scratch banana bread and scones, plus a menu of hearty, vegan-friendly items like cauliflower rice bowls and beet salad. If you feel like hanging in Child's Pose for a minute or two, Rockaway Love is a yoga studio run by longtime local resident and casting director Anna Lev, who has a great lineup of instructors.

What to Wear