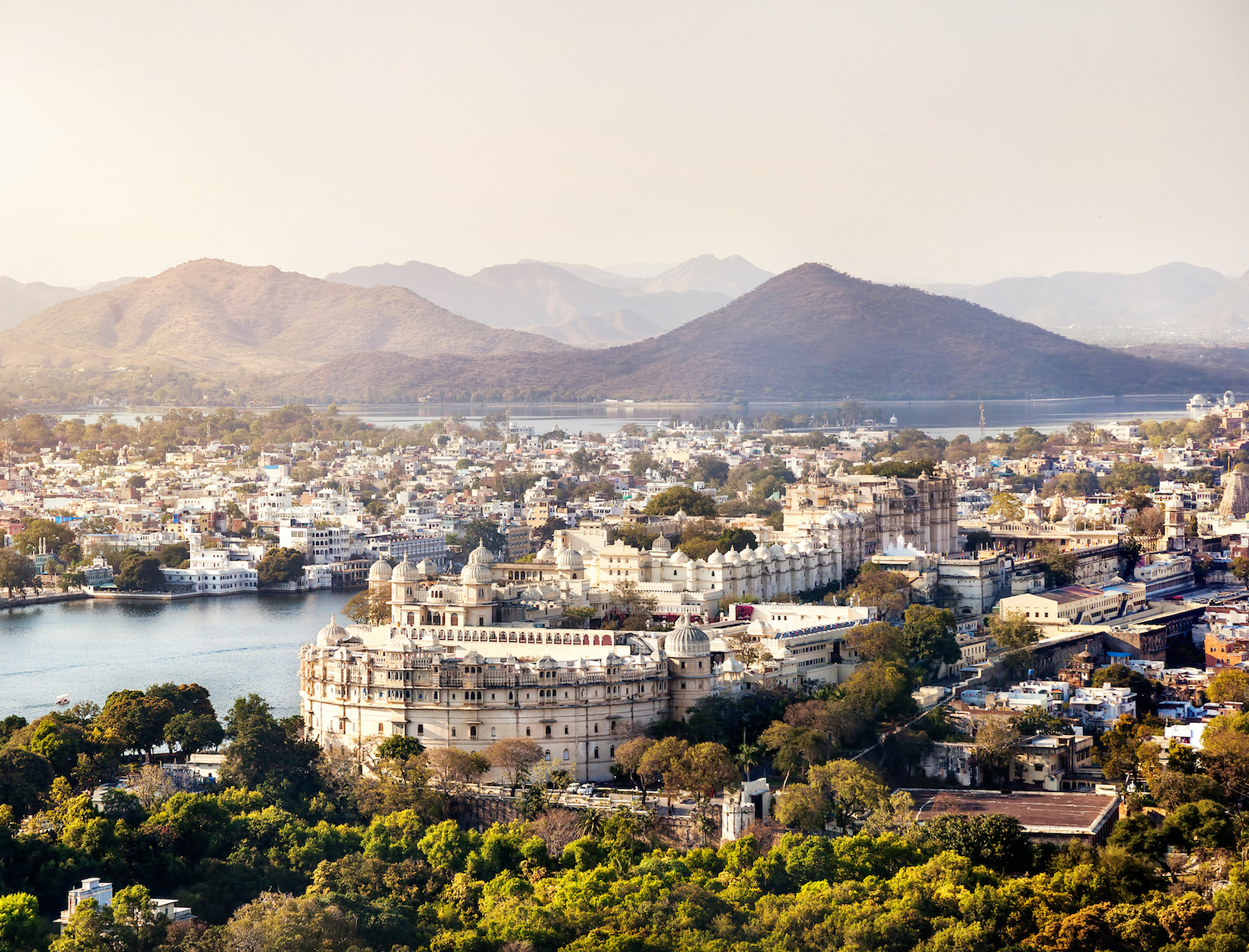 A 10-Day Itinerary to Northern India
Rajasthan translates to "land of the kings," and as you would expect in the home state of the Maharajahs, it's replete with elaborate palaces, ancient forts, and opulent temples. While modern-day Rajasthan was founded in 1952, this desert state has been home to civilization for five thousand years. Hundreds of tribes have occupied the land at one time or another, resulting in a fusion of Rajput, Mughal, and Hindu architecture that defines the landscape. We've compiled tips for navigating the bustling city bazaars and textile emporiums of Jodhpur, the palaces of lakeside city Udaipur, and the wildlife-rich terrain of rural Jawai. Whether you book as is or go off-script, don't leave without spending some time at Ananda, a life-changing Ayurvedic wellness retreat at the foothills of the Himalayas, above the sacred city Rishikesh, the world capital of yoga.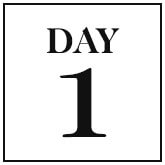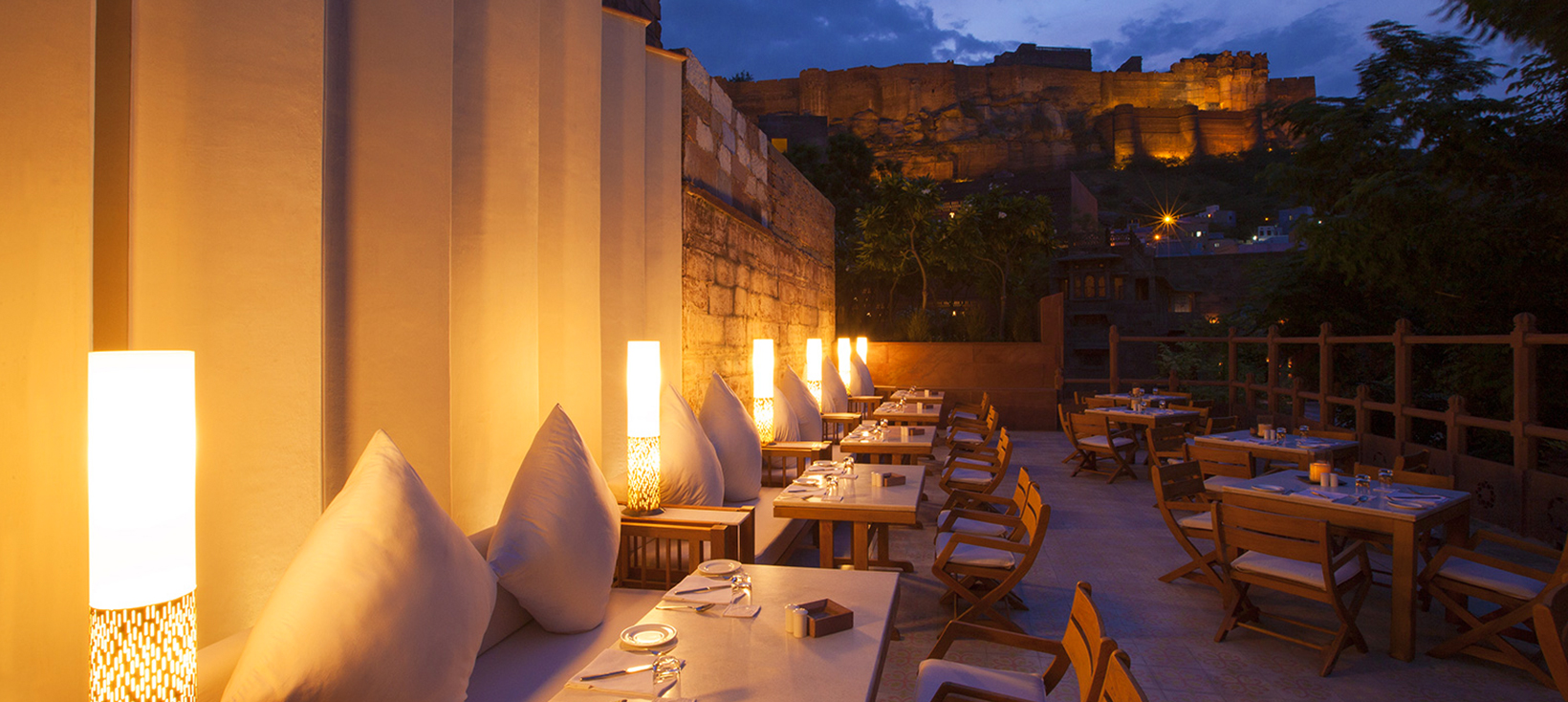 Check In:
The RAAS Jodhpur, located inside the ancient walled city, steps from the Mehrangarh Fort, was once the home of a Rajput aristocrat. Built in the traditional Haveli style, with multiple stories constructed around a courtyard, the original carved stone panels and antique shrines of the thirty-nine suites and common areas, including a breathtaking pool, were carefully preserved during renovation. (For example, the stables are now cozy nooks for reading). Best of all, the elevated position over Jodhpur lends a panoramic view of both the old and new cities.
Do:
For a break from the bustle of the city, Ila Spa at RAAS Jodhpur is an Ayurveda-centered healing retreat. Try the Ky Nye, a treatment meant to balance the five elements (earth, wind, fire, water, and ether), using five essential oils and a combination of massage and acupressure, while crystals and herbal poultices are placed along your meridian energy lines to ease tension.

Eat:
With its outdoor terrace, all-white upholstery, and bleached wood, Darikhana is one of the few contemporary-style spaces in the city. While the menu has Mediterranean and Thai options, go Rajasthani and start with the dahi kebab-spiced yogurt dumplings. All the spices come from a two-hundred-year-old Delhi emporium and the vegetables are grown in the on-site organic garden.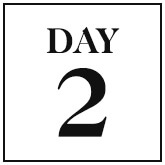 Do:
The streets of the old city are lined with indigo-hued houses, which gives Jodhpur its nickname, "the blue city." The color choice is no accident either; many Brahmin people believe that blue is sacred, plus, it has the added purported value of repelling mosquitos and the sun. This ancient neighborhood is home to several bazaars, including Sardar, which has more than seven thousand stalls selling carpets, leather sandals, antiques, and jewelry.
Eat:
As its name suggests, The Stepwell Café—great for a coffee or drink pit stop—sits above an ancient Indian stepwell. These stone structures, accessed by walking down hundreds of embellished steps, were used to store rainwater—though it's now a popular swim spot for local kids.

At Indique, located in the Pal Haveli hotel just through the gates of the old city, order thali, a sharing platter of lentils, pickles, breads, and curries. The restaurant sprawls across the roof, offering a panoramic backdrop for the food, which has its roots in the dry desert climate and nomadic lifestyle of the region.

Shop:
Maharani is a design-junkie's paradise. Track down manager Mukesh Jain and ask him to take you through the vibrant displays of cashmere, alpaca, and silk shawls, hand-embroidered scarves and patchwork quilts, which are all handmade by local artisans. Just try leaving empty-handed.

A short tuk-tuk ride from the hotel, the family-run Gems and Jewels Palace has been making jewelry for the Maharajahs since 1852—the sourcing, cutting, polishing, and designing of the ruby-, diamond-, and emerald-encrusted jewels is all done in-house.

Bangles are serious business in India: The colors and combinations worn by women throughout the country signify everything from marital status to social position. (A yellow bangle indicates happiness, green is said to manifest fertility, and gold of course suggests prosperity.) Bibaji Churi Wale may look unremarkable at first glance, but owner Abdul Sattar and his family have been supplying the women of the city with their requisite bangles for every occasion—including marriage—for more than a hundred years.

Do:
Mehrangarh Fort, chiseled into the rock mountain, has looked over Jodhpur for five hundred years. Built by Rao Jodha who founded the city in 1459, the thick walls—still marked by bullets and cannonballs from earlier battles—protect several palaces built inside. Arrive at dusk for a private tour, led by the fort's curator, of the collections of weapons, furniture, and art belonging to the royal family who lived here until the 1930's.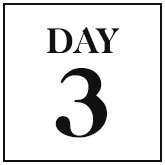 Check In:
A tented safari camp right by the lake in the Aravalli Hills, Sujan Jawai—designed by owner and Central St. Martins grad Anjali Singh and her husband Jaisal—takes glamping to another level. The hand-sewn tents come complete with en-suite bathrooms, private verandas, and vintage furniture. The royal tented suite has its own outdoor heated pool and includes butler service and a private Jeep for game drives.
Do:
Some say that this part of Rajasthan has more leopards than tourists, due in large part to the local belief that they are the sacred guardians of temples. After lunch, join your guide in a custom, open-topped Jeep for an afternoon safari, where if you're lucky, you'll see leopard cubs as well as the big cats.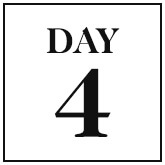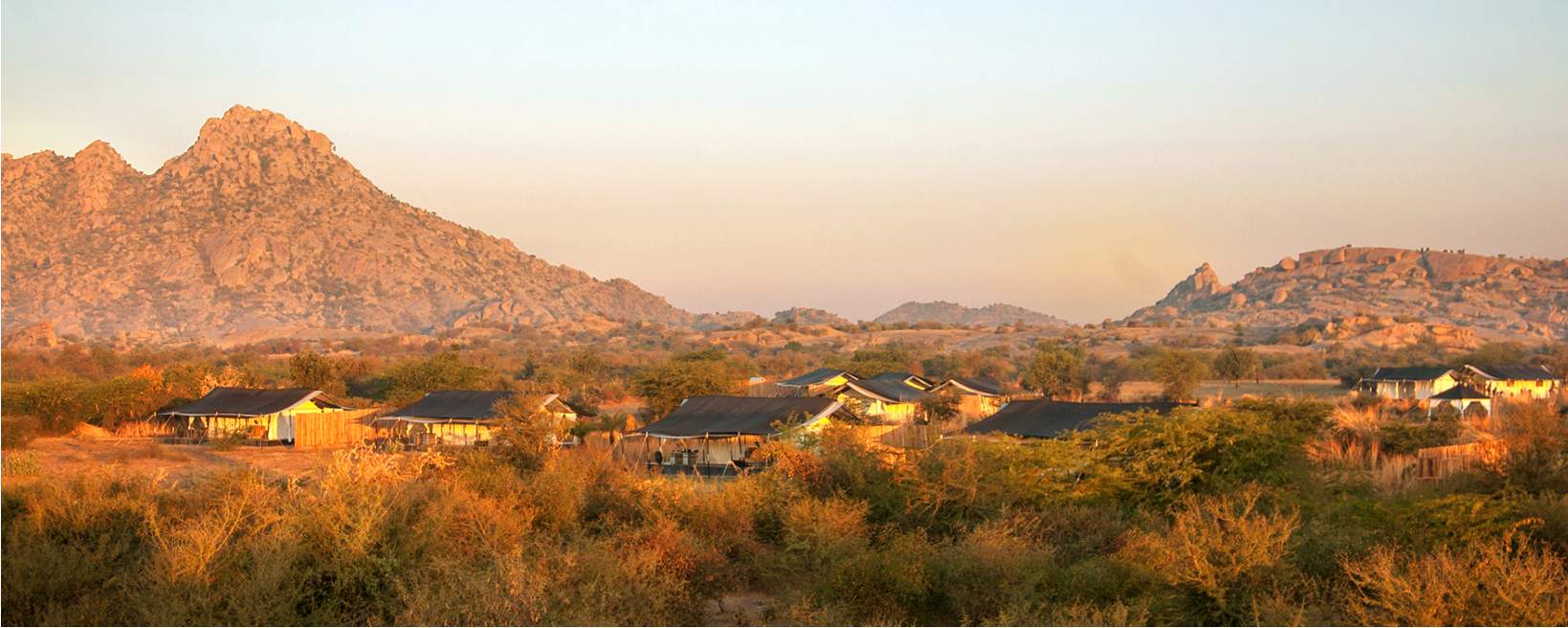 See:
A sunrise safari (blankets and chai will be on hand to ward off the chill) is made even more magical by what the locals call "gaudhuli," or cow dust hour, when the herds kick the dust up into the sun-soaked air. While leopards are definitely the main attraction, keep an eye out for pink flamingoes, monkeys, and when you reach the lake—crocodiles.

Do:
In addition to traditional driving safaris, Jawai offers yoga, walking, and cycling experiences. Whatever you choose, the day starts early and requires energy, making an in-tent massage a great idea; many of the botanicals used are grown in Jawai's own organic garden.

Eat:
The dining tent, with its views of the surrounding granite hills and roaring boma-style fire, serves fresh salads, fish caught by the local fishermen, and Rajasthani-style curries—all cooked right in front of you by the camp's chefs using ingredients sourced from the organic garden and local farmers. Sundowners (that's sunset cocktails, for the uninitiated) are mixed to order at vintage cocktail trolley.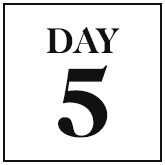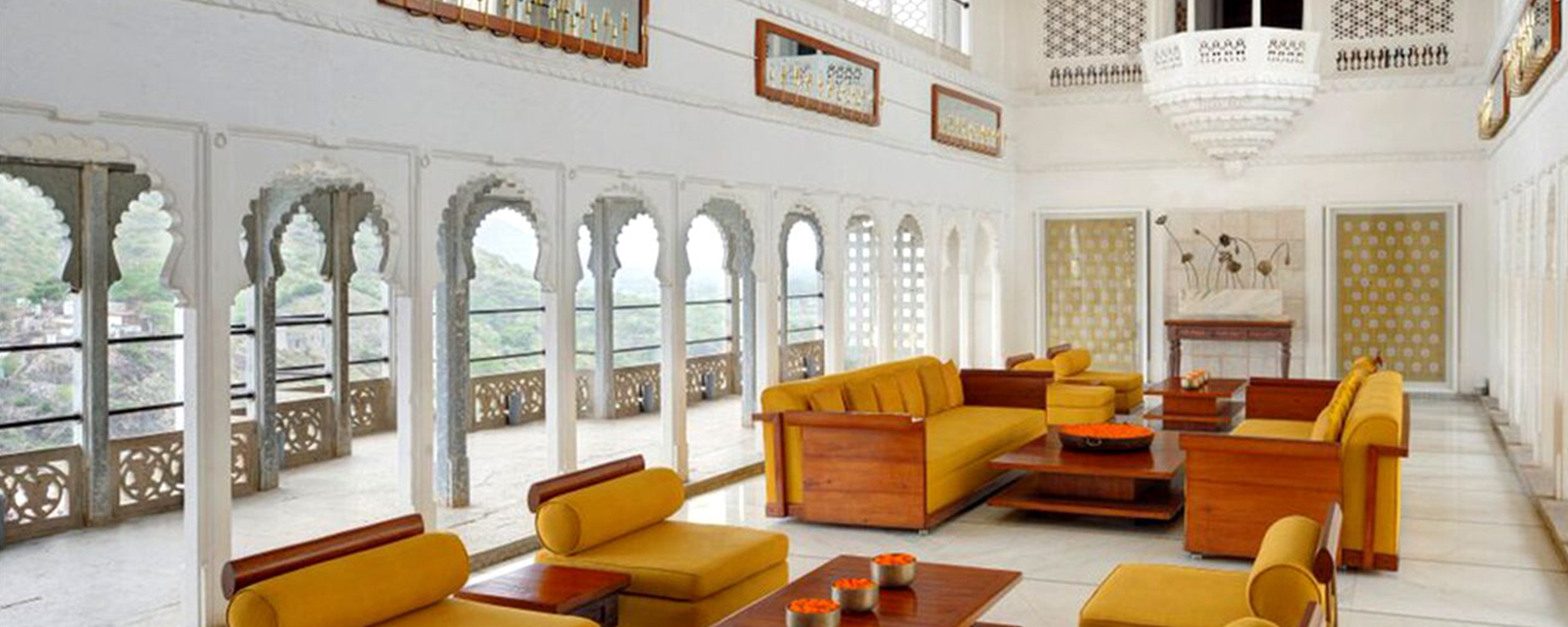 See:
Ranakpur, along the route to Udaipur, is famous for it's white marble Jain temples—Jainism is an ancient, nontheistic religion teaching strict vegetarianism and a life of non-violence. Chamukha temple, dedicated to Adinathji, the first Jain saint, is a 15th century marble edifice supported by 1,444 pillars, no two of which are alike.

Check In:
The RAAS Devigarh, an 18th-century palace restored and upgraded by Indian hotelier Nikhilendra Singh, is a secluded, minimalist-meets-traditional retreat in the Aravalli hills, overlooking centuries-old Delwara village. While the suites are equipped with all the trappings of a luxury hotel, the focus here is very much on wellness, with dawn yoga, meditation, sound healing, and a spa menu full of Ayurveda-rooted treatments. For a powerful recharge, spend time in the hand-carved Himalayan salt cave or try one of the two-hour treatments aimed at balancing different chakras.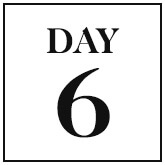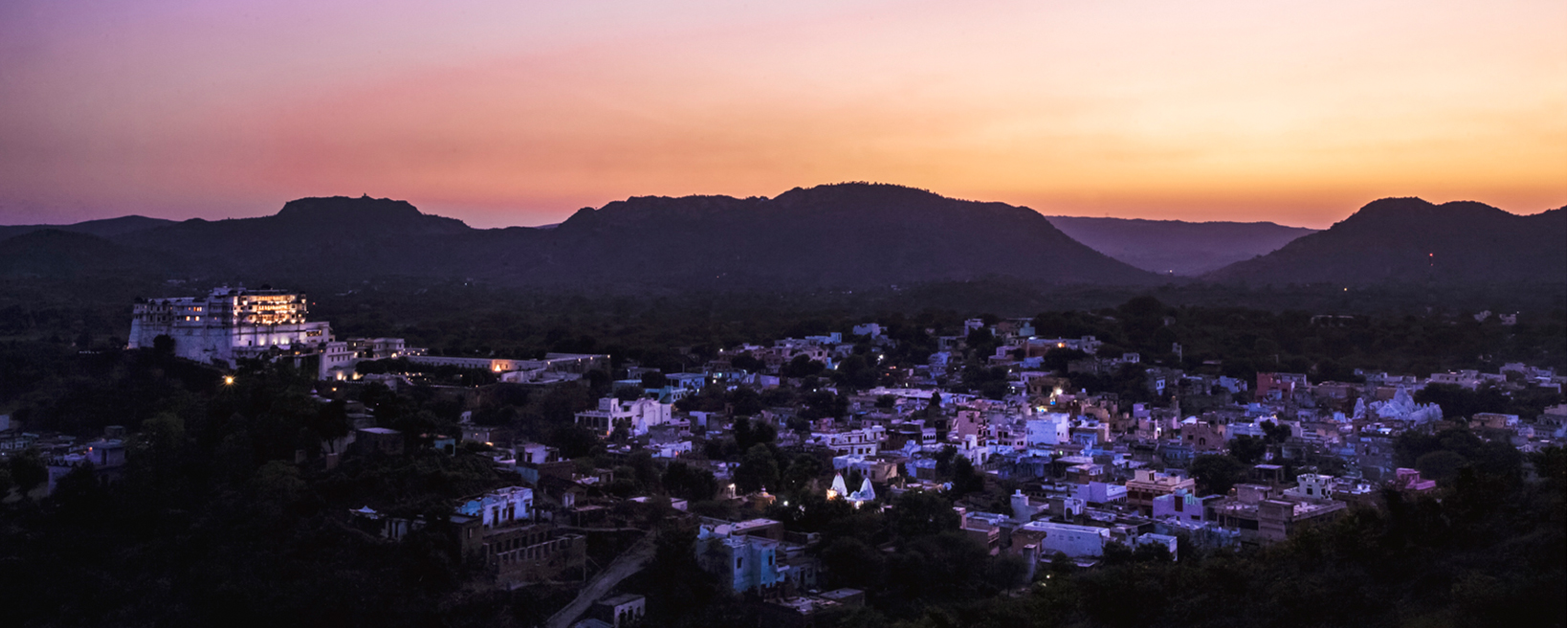 Do:
The RAAS Devigarh Ila Spa's bespoke yoga program offers individual classes that focus on restoring, balancing, grounding, or energizing—though all are intended to help calm the nervous system and re-center. After a session, make your way to the pool and soak up the view stretching over the Aravalli hills.

See:
In the afternoon, explore the village in the valley below with the help of a local guide. Nicknamed "the town of the gods," Delwara was once home to a thousand temples, many of which are still standing. With just over two thousands residents, Delwara village is teeny but offers a broad view of day-to-day life in rural Rajasthan, with a great craft trade.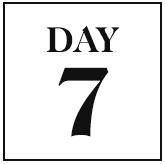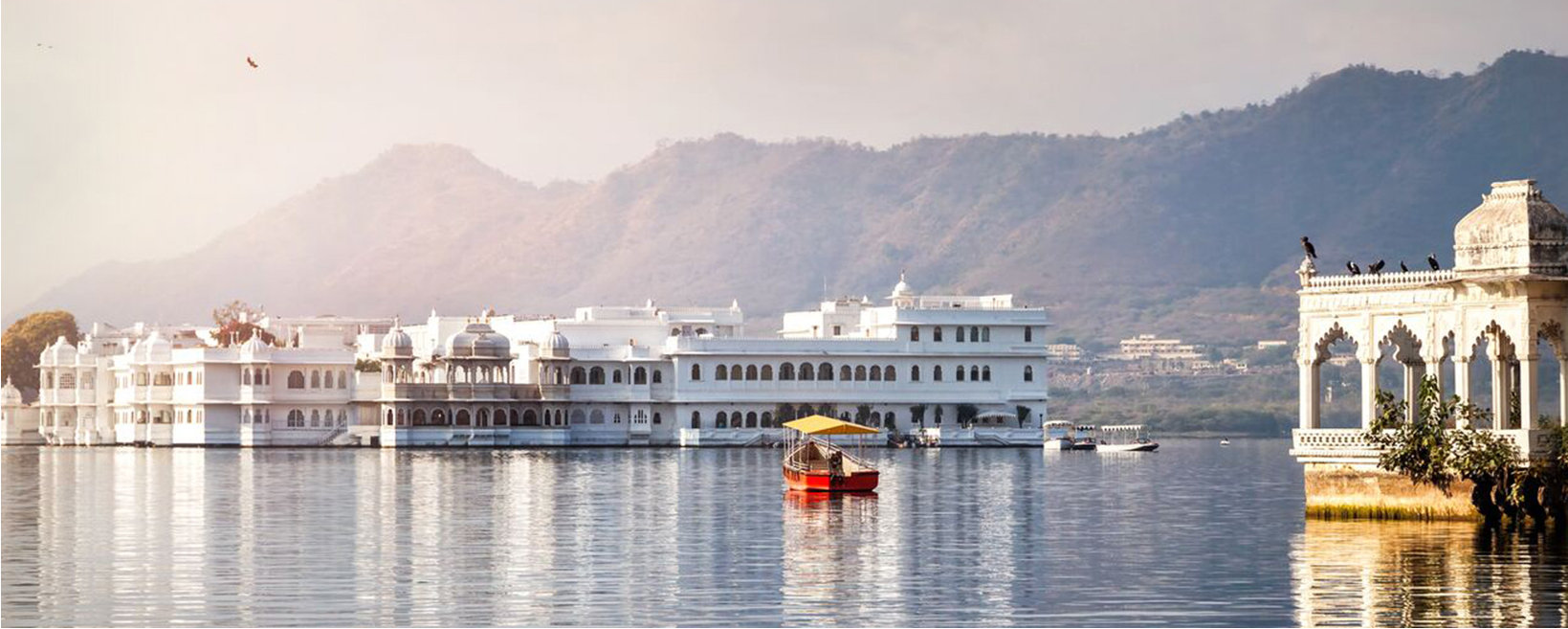 See:
Built over the course of four hundred years by close to eighty generations of the ruling Sisodia Rajputs, Udaipur's City Palace is really more of a complex of several inter-linked palaces—enabling the royals to flee from one palace to another in case of attack—all carved from granite and marble. As you move through the palaces you'll see collections of furniture, paintings, and household items, which all belong to the royal family. Not to be missed: the massive, solid gold, bejeweled image of Surya, the sun god.

Nearby Jagdish Temple has been a place of worship for centuries, and the stone carving is so intricately fine it appears to be a mystery how the building doesn't crumble. Walk around the surrounding area and watch craftspeople practicing koftari, the inlaying of gold and silver wire into iron, and Jal Sanjhi, a religious ritual of drawing on water with colored powders.

Eat:
The most efficient way to get a feel for local cuisine is by way of a cooking lesson in an authentic home kitchen with local chef Mrs. Meenakshi Singh. In addition to sharing secrets for recreating Indian curries and chutneys, she'll go over the Ayurvedic healing powers of the seven key spices every Indian cook has in her arsenal. Typically, these are garam masala, cumin, coriander, turmeric, green cardamom, chili, and black pepper.

Check In:
A vintage car will take you across the city to the Taj Lake Palace jetty on Lake Pichola. If the hotel looks like it's floating in the middle of the lake, that's because it essentially is. Built by a former Maharana as his love palace—and the lush courtyards, secret nooks, and silk-swathed rooms do make it prime for romance—you'll cross the lake by boat and arrive just in time for dinner at the hotel's rooftop restaurant, Bhairo.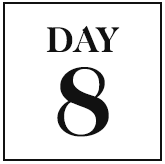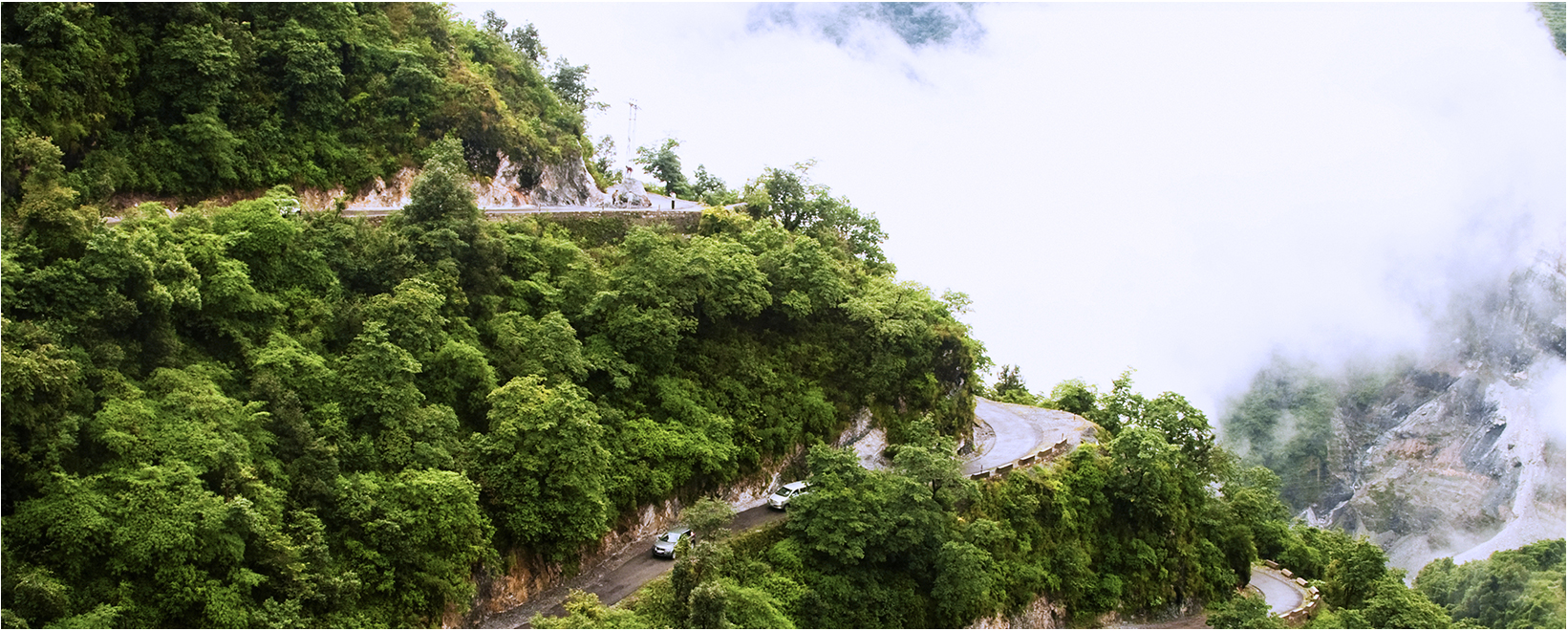 Shop:
Cross the lake and spend the morning shopping at Udaipur's family-run Ganesh Emporium: sixteen galleries packed to the rafters with trinkets, the softest cashmere pashminas, paintings, and seemingly endless printed silk fabrics—for a fraction of the price you'd pay at home. It's the perfect place to pick up last-minute gifts before your journey to the Himalayas. If you bought more than you can carry, don't stress—they ship internationally.

Check In:
Ayurveda—far from the one-size-fits-all approach often found in western wellness— recognizes the individuality of our personalities and body types. While you could opt to do a seven-day Panchakarma in an ashram, when it comes to spas, Ananda is the place to go. Guests checking in for a shorter stay can still take part in a comprehensive Ayurveda program of spa treatments, yoga, Vedanta lectures, and meditation. In an area full of ashrams (including the one made famous by the Beatles in the late '60s, this Maharaja palace-turned-hotel sits above the sacred city of Rishikesh with views of the snow-capped Himalayas—it's particularly out of this world.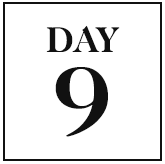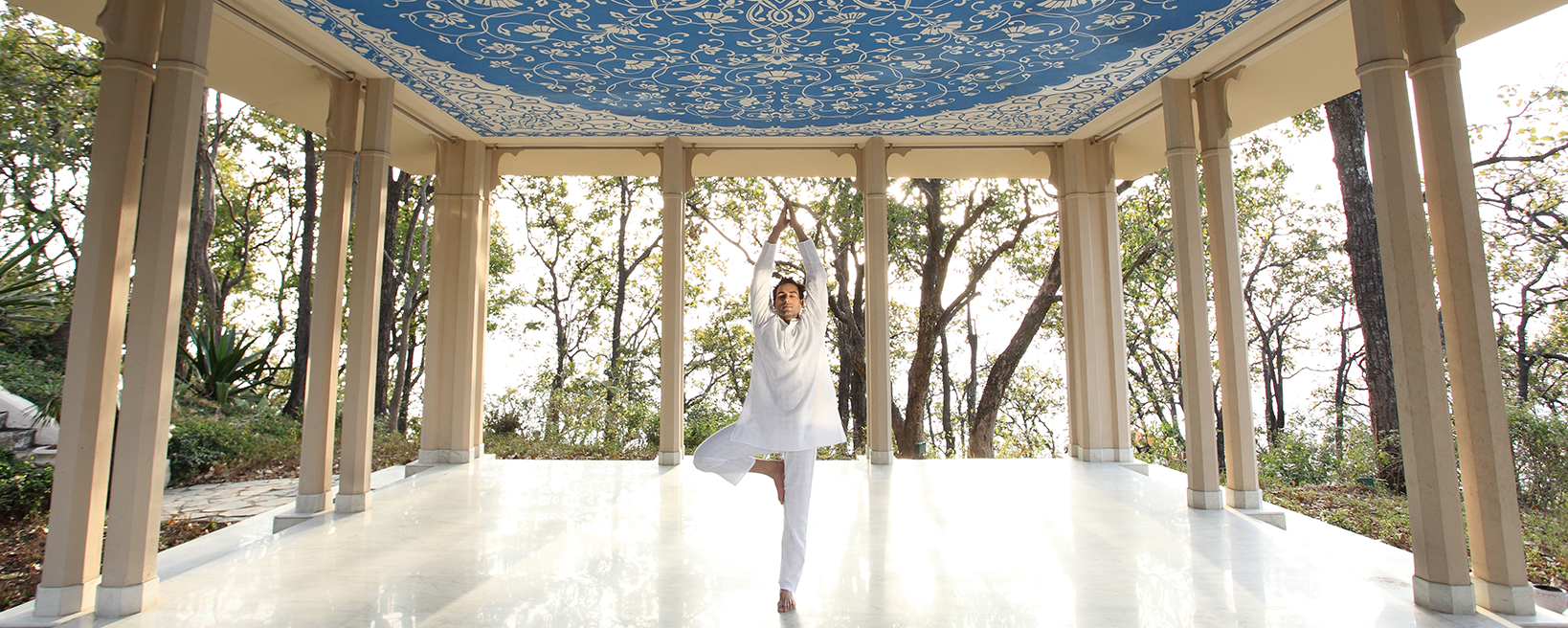 Do:
Start the day with a consultation with Ananda's resident Ayurvedic doctor: Nothing unpleasant, this involves answering a set of questions to get a full picture of your health and lifestyle, which helps determine your dosha—the energy that characterizes your physical, emotional, and mental make-up. The prescribed treatments will depend on whether you're Vata, Pitta, or Kapha; and range from incredibly relaxing (massages with herbal poultices) to slightly uncomfortable (oil enema).

Eat:
One of the most transporting elements of Ananda is that they remove as much decision-making as possible from the equation. The kitchen will be made aware of your dosha and you'll arrive to lunch—in soft, white kurta pajamas worn by all the guests, no less—to a menu tailored specifically to your requirements.

Photo by Chris Caldicott

See:
Chant, sing, and celebrate the supreme that is within and all around us during Aarati, a Hindu worship ceremony performed daily on the banks of the river Ganges. As you make your way to the water you'll pass many of the ashrams that make the area so famous. Fires are lit as an offering to the deity, and sacred herbs and ghee are poured into the flames, signifying the death of negative energy. This is one of those once-in-a-lifetime experiences, and a window into the deep spirituality and ritual that pervades much of Indian daily life.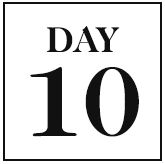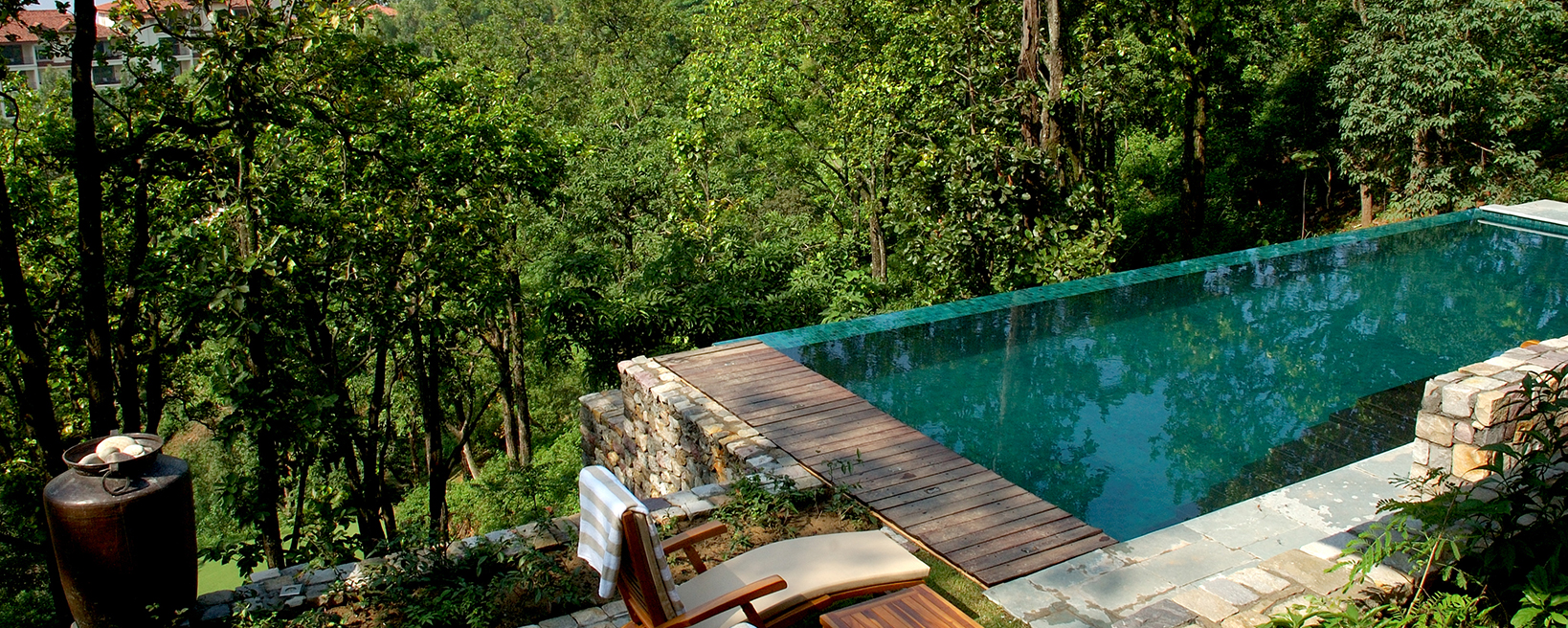 Do:
Whether you're an experienced yogi or new to the practice, Ananda creates custom programs rooted in the ancient Hatha tradition. You can choose to have your practice one-on-one with a teacher or in a class setting. There are additional deep-stretching classes to help maximize flexibility, unwind, and improve your at-home practice. After, stop by one of the twice-daily Vedanta sessions and learn about this ancient philosophy from scholars who have spent 1,095 consecutive days studying the topic.

Eat:
Take your final supper in India up in the tree-deck restaurant to soak in the views of the Himalayas. If you've had your fill of Indian cuisine there are plenty of Western and Asian-inspired options (no matter what you choose the chef will still tailor the preparation to your dosha), though we recommend getting a curry.