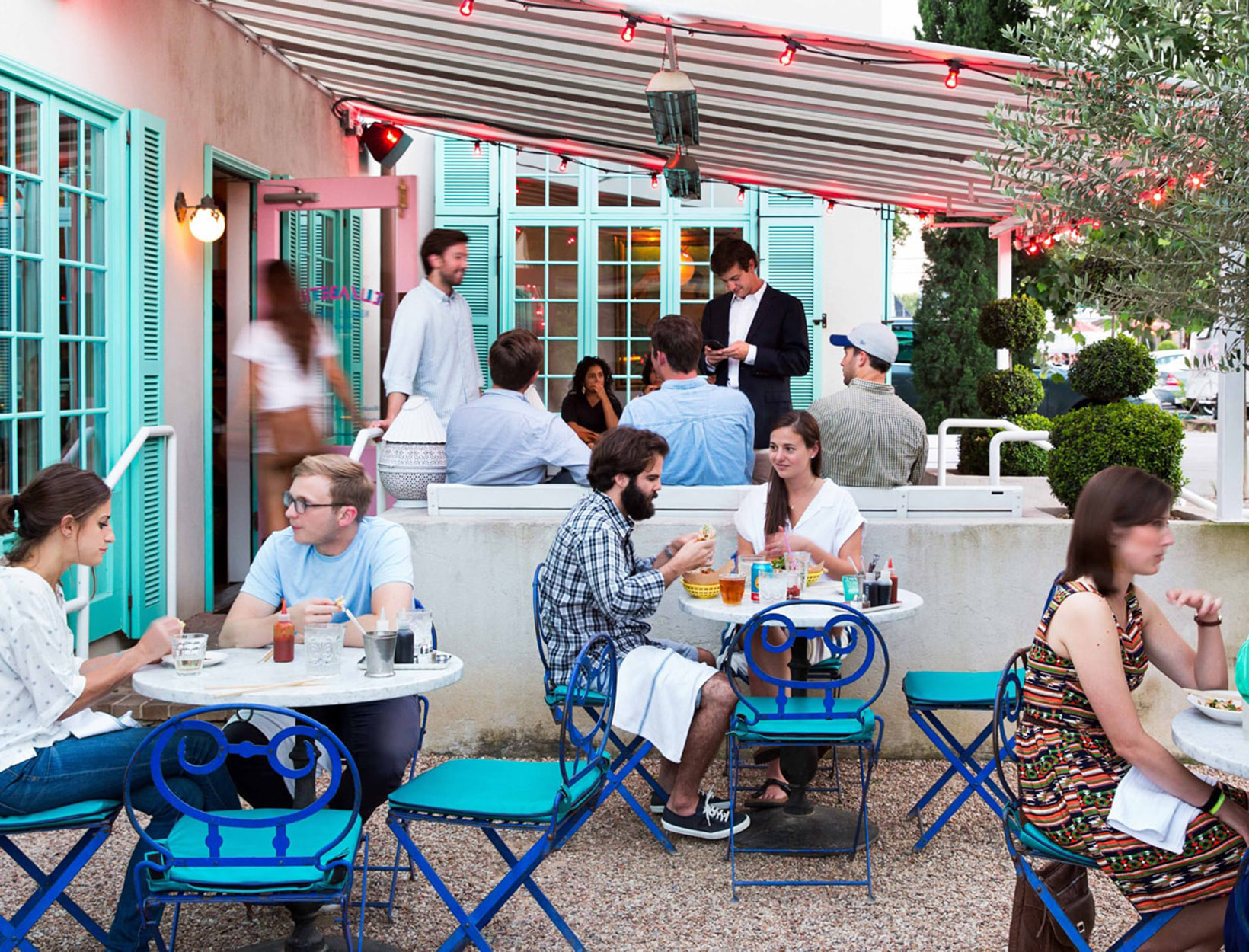 48 Hours in Austin: Where to Stay,
What to Do, and What to Pack
In partnership with our friends at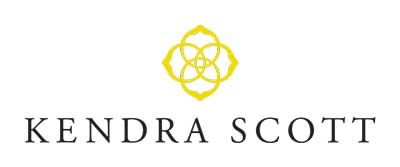 Any local will tell you: Change is afoot in Austin. All it takes is a walk down South Congress Avenue to see for yourself. A Soho House and a third property from Liz Lambert—the queen of Texas boutique hotels—are currently going up on a single block, and young, cool brands like Outdoor Voices and Bumble are putting roots down. They're joining OG residents like restaurateur Larry McGuire (June's, Josephine House) and jeweler Kendra Scott. "Austin has evolved into a city of innovation, but one thing has never changed: its creative, supportive, entrepreneurial culture. It's a town that dreams big and supports its own," says Scott, who started her jewelry business here. In other words, there are lots of reasons to visit the Texas capital that go well beyond breakfast tacos and live music (though they're still here and still world-class). Best yet, it's totally possible to pack it all into a weekend. Here's how. (If you've got more time, check out our guide to the city here.)
WHERE TO STAY

If you want to be in the center of the action, stay on South Congress Avenue. Specifically, in Hotel San José. Originally built in 1939 as a motor lodge, the forty-room property was renovated by hotelier Liz Lambert about twenty years ago and has since developed a big fan base. Lambert's signature minimalism translates to a cool grey stucco façade, a bamboo-lined lap pool, Eames shell chairs for some mid-century modern flair, and concrete-floored rooms that are sparsely appointed but thoughtfully designed (and we love the Sferra linens and Malin + Goetz products). If you happen to slip on one of the custom striped kimono robes that are in every room—also for sale at the hotel's gift shop—you'll never want to take it off.
For something a little more lively, there's the South Congress Hotel just across the street. It's the kind of spot that appeals to visitors and locals alike because of the sheer number of destination-worthy spots under one roof, including a few consistently great restaurants (Café No Sé, Otoko, and Central Standard), a low-key coffee shop (Mañana), and Sunroom, a boutique selling a tightly edited selection of clothes, shoes, and jewelry. The seventy-one guest rooms have a warm but hip Texas vibe, decorated with felt headboards and vintage-y leather seating, and the minibars are stocked with locally made drinks and snacks.
WHERE TO EAT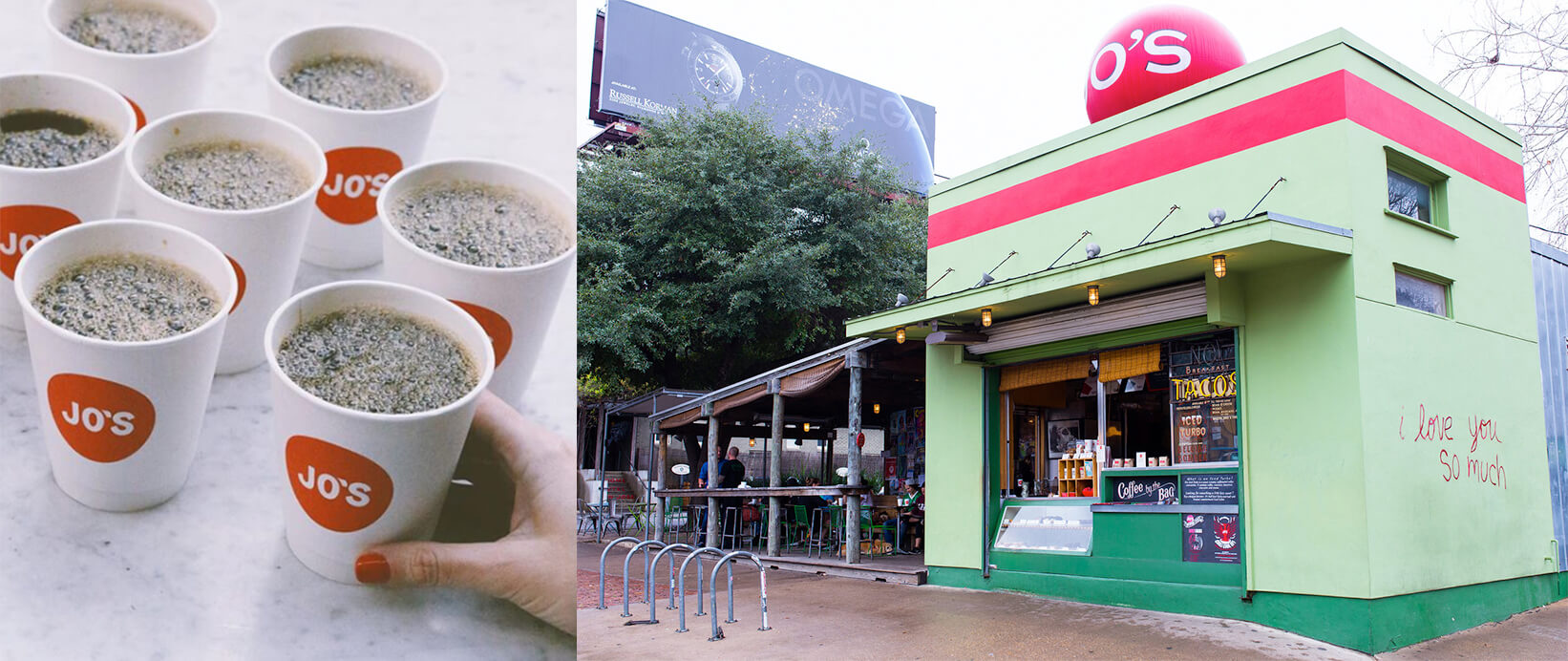 There's a line that forms early at Jo's Coffee, a neighborhood staple for a morning caffeine fix and breakfast tacos. It's become Instagram-famous for two things: the signature #IcedTurbo (a sweet, creamy coffee with crushed ice) and the "I love you so much" graffiti that graces a wall of the building—reportedly a love note from musician Amy Cook to her then girlfriend (and Hotel San José owner) Liz Lambert.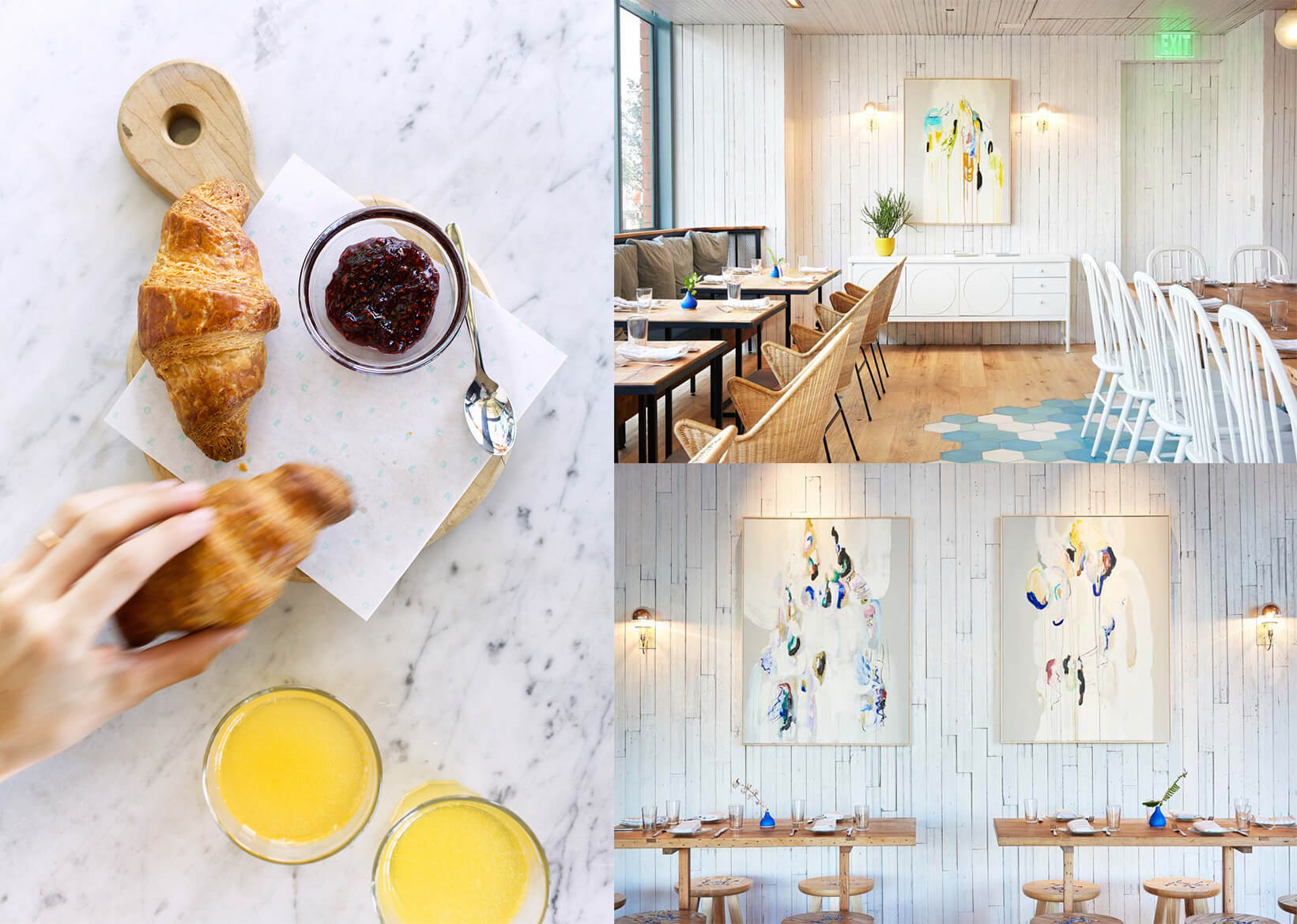 If you're after something more substantial, Café No Sé is open all day, but the weekday breakfast is our favorite. The space is big and bright, with wooden tables, wicker chairs, and outdoor seating. The menu falls somewhere between healthyish and decadent, so you can order, say, the gluten-free paleo granola one day and ricotta pancakes with pecan butter the next.

On weekends, brunch centers around Josephine House. Eating at this small, brightly lit bungalow in the Clarksville Historic District feels like hanging out in your friend's gorgeously renovated farmhouse, with a big front lawn, vases of hydrangea and wildflowers, a marble bar, and dark hardwood floors. Start with pastries—zucchini bread, a Nutella morning bun, or a blueberry lavender buckwheat scone—before moving on to huevos rancheros served with house-made corn tostadas. There's also a killer Belgian waffle and chicken sausages. When the weather is nice, take your Bloody Mary to one of the shaded nooks on the back patio.

Back on South Congress, June's is an all-day café that resembles a Parisian bistro, nailing the vibe without trying too hard with copper-topped tables, slick, checkerboard floors, a marble bar, and pale pink walls. It's the kind of spot where you want to relax with a glass of something—it's impossible to choose a bad glass of wine here, thanks to the ace sommelier, June Rodil. The shareable bites, like the salt cod croquettes and a charcuterie board, are perfect late-afternoon snacks, and heartier options (an excellent burger or fried chicken sandwich) are here, too.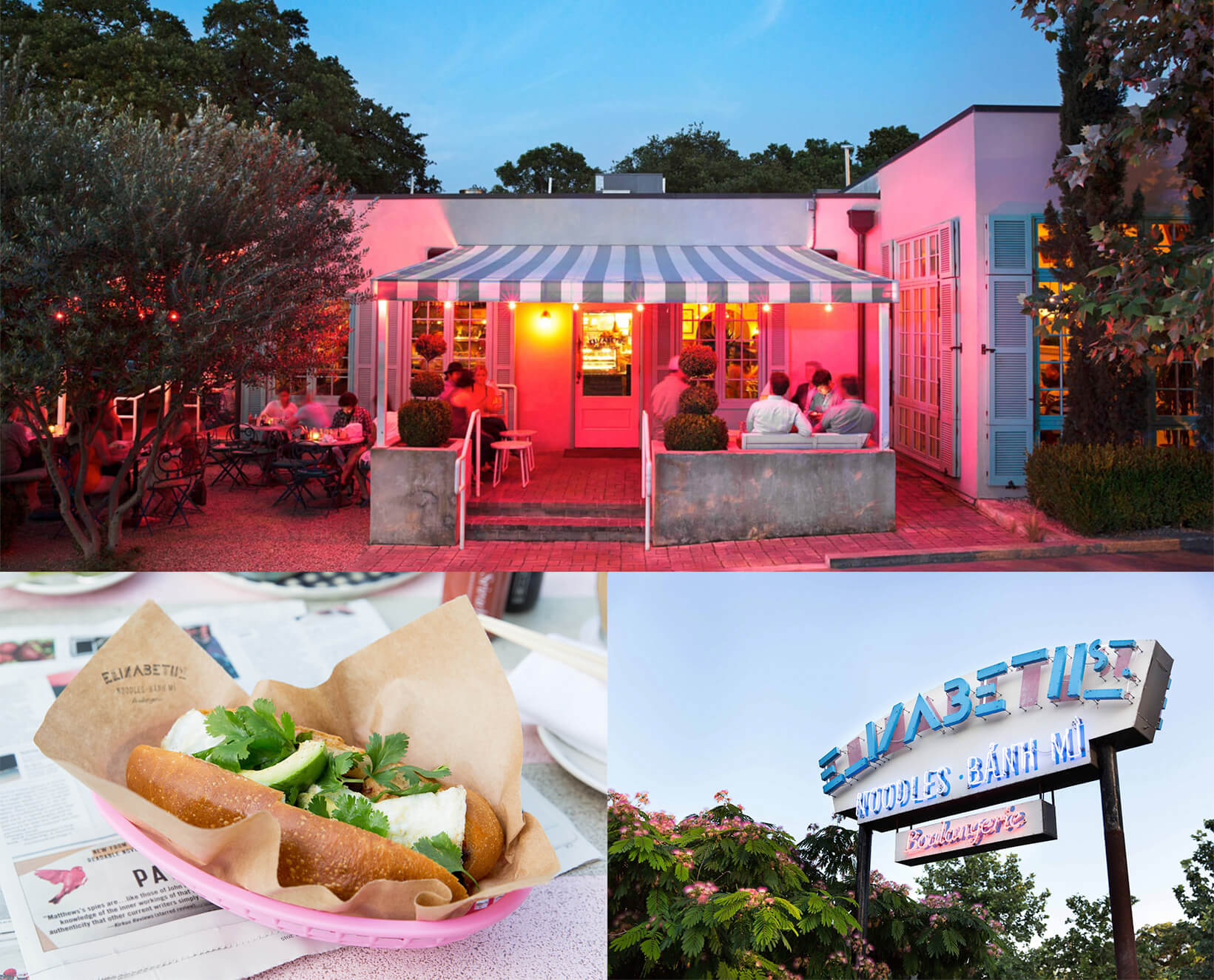 Another Tex-Mex alternative, Elizabeth Street Café serves up ten kinds of Vietnamese banh mi (all on house-made baguettes), plus pho, fried rice, and soba noodle crab salad. The interior is clean and cheerful, with chic floral wallpaper and pots of greenery everywhere.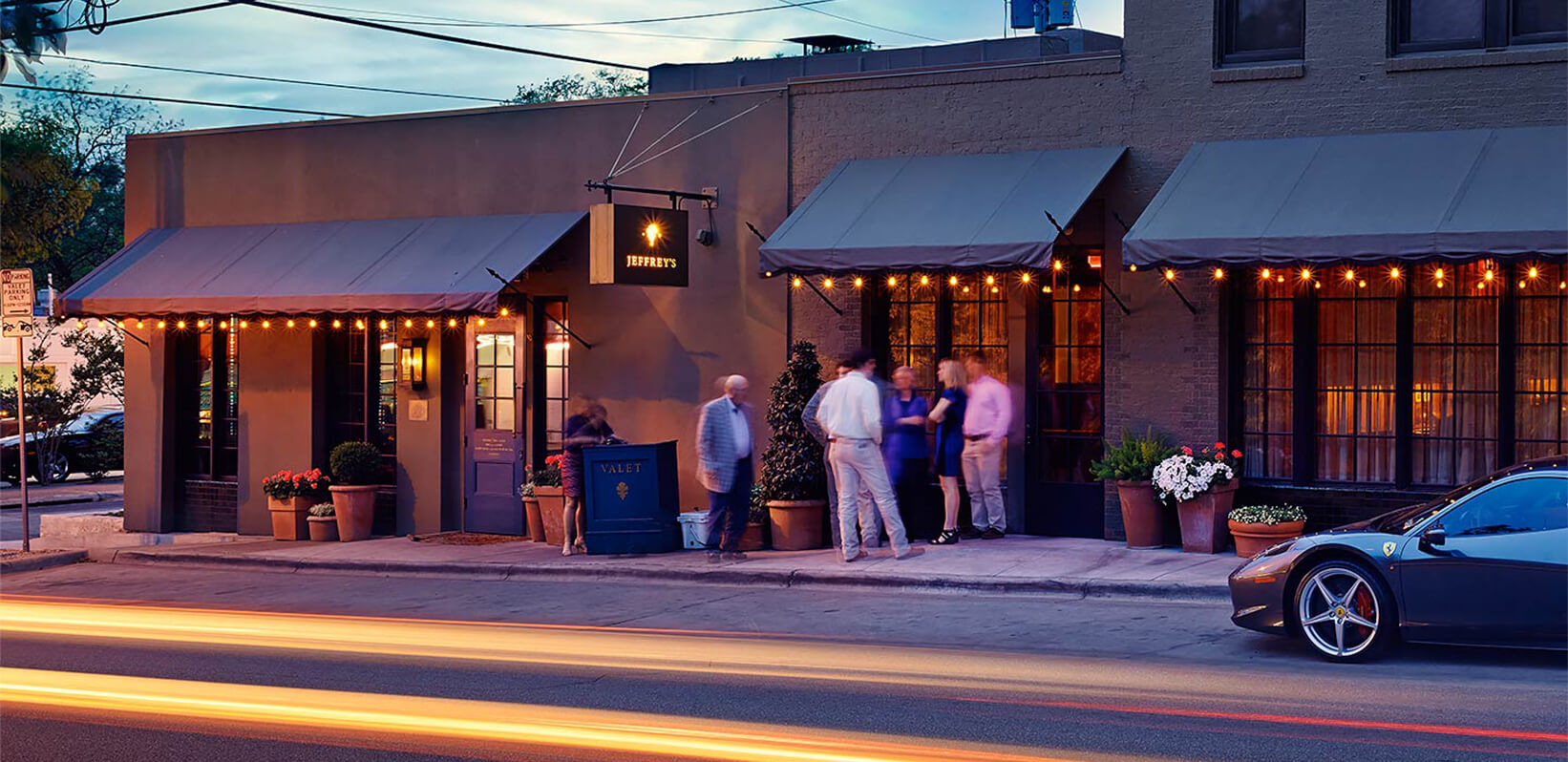 Dinner at Jeffrey's bets big on a modern-day country club experience: leather-bound menus, a walnut-topped bar, and a menu of traditional, old-school items, like a wedge salad, lobster bisque, and a thirty-two-day dry-aged porterhouse.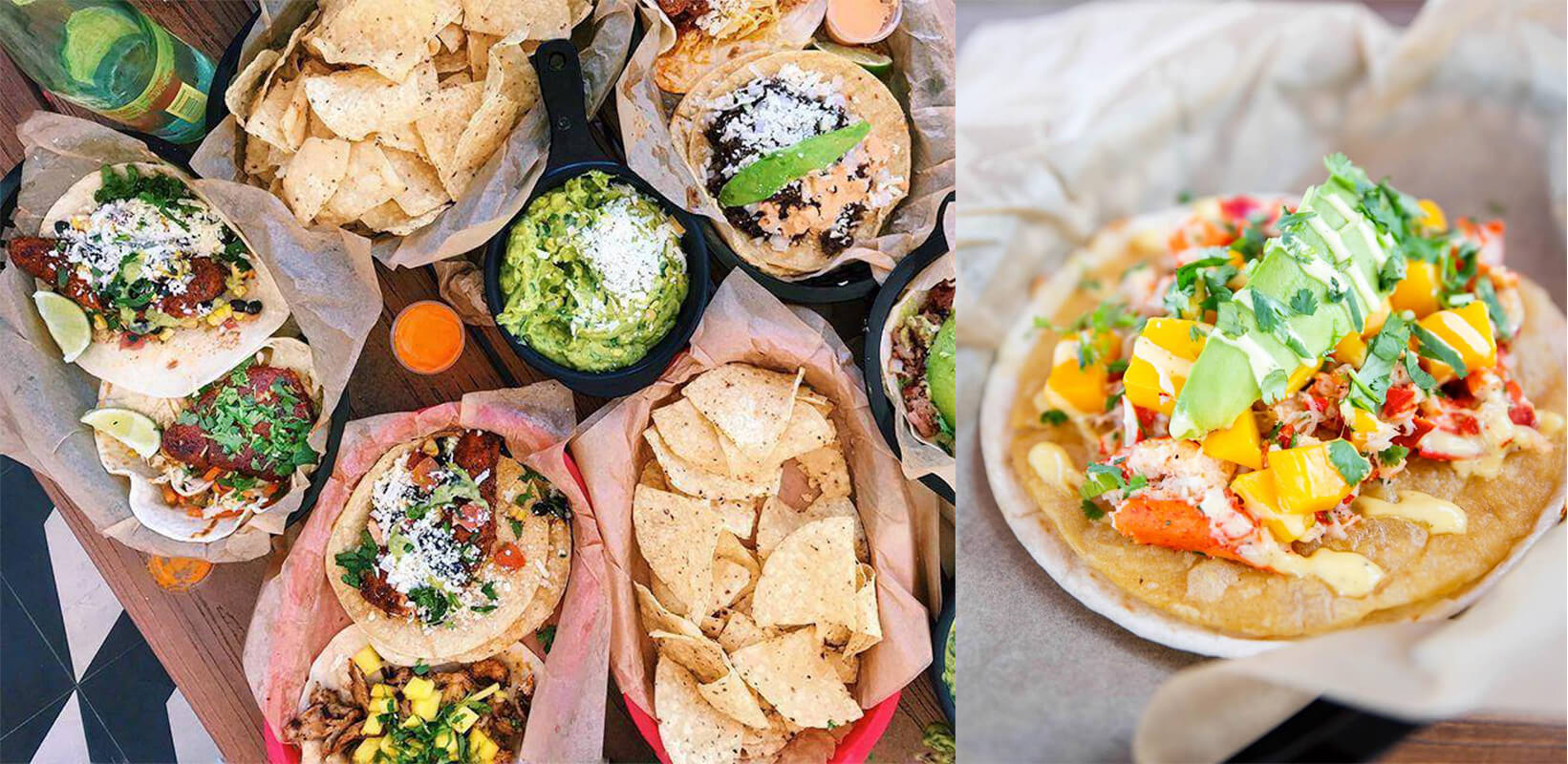 And while there are lots of opinions about the best Tex-Mex in Austin, we're big fans of Torchy's, which churns out a particularly solid breakfast burrito, should you want something to go.
WHERE TO DRINK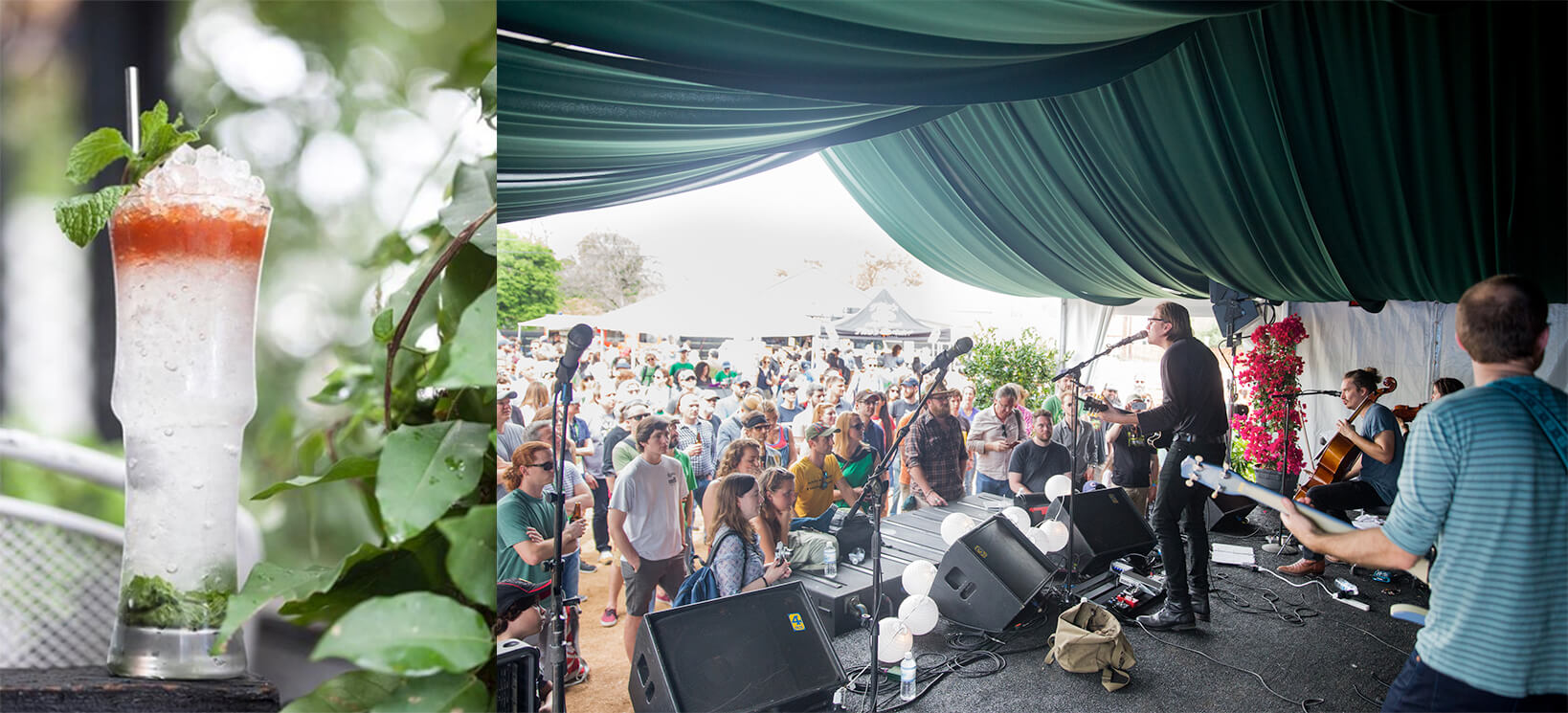 Austin is always ready for an extended happy hour—and one or our favorite places for it is Weather Up, a New York bar that made its way down south in 2011. In a rambling space in East Austin with a sweet outdoor patio under twinkling lights, Weather Up takes its cocktails seriously. We love the Papacote, made with mezcal, tequila, dry vermouth, and orange bitters in perfect proportion.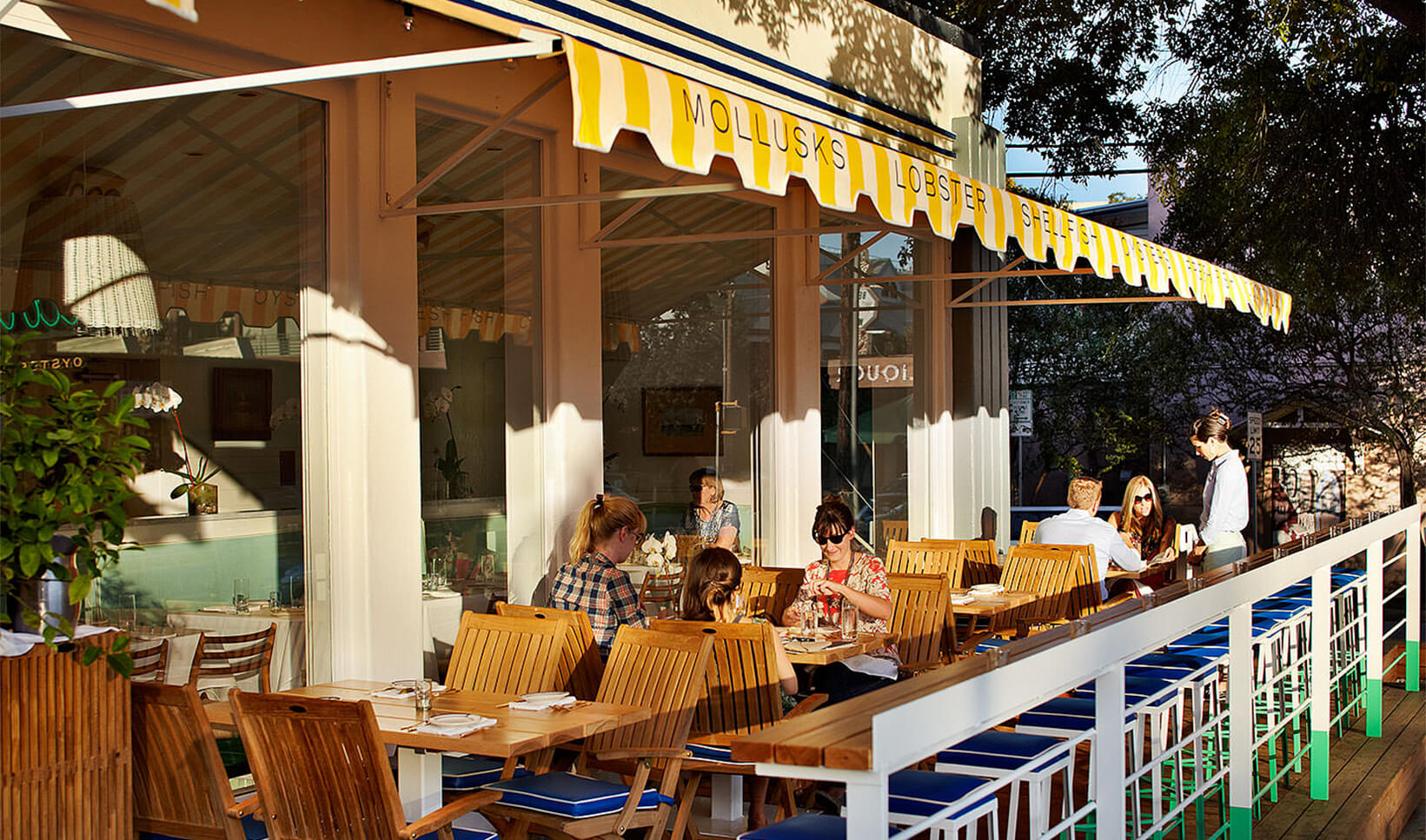 Over in Clarksville, the small but mighty Clark's Oyster Bar is famous for its champagne spritzers, and its nautical-themed design is reminiscent of the Hamptons (as is the menu—get the lobster roll). Pairing any cocktail with an order of fries is a no-brainer, as the ones here are some of the best we've ever had.
Justine's, meanwhile, is a late-night brasserie that really picks up after 11 p.m. Locals know to order their Sazerac or sidecar and head straight to the backyard pagoda for the best people-watching.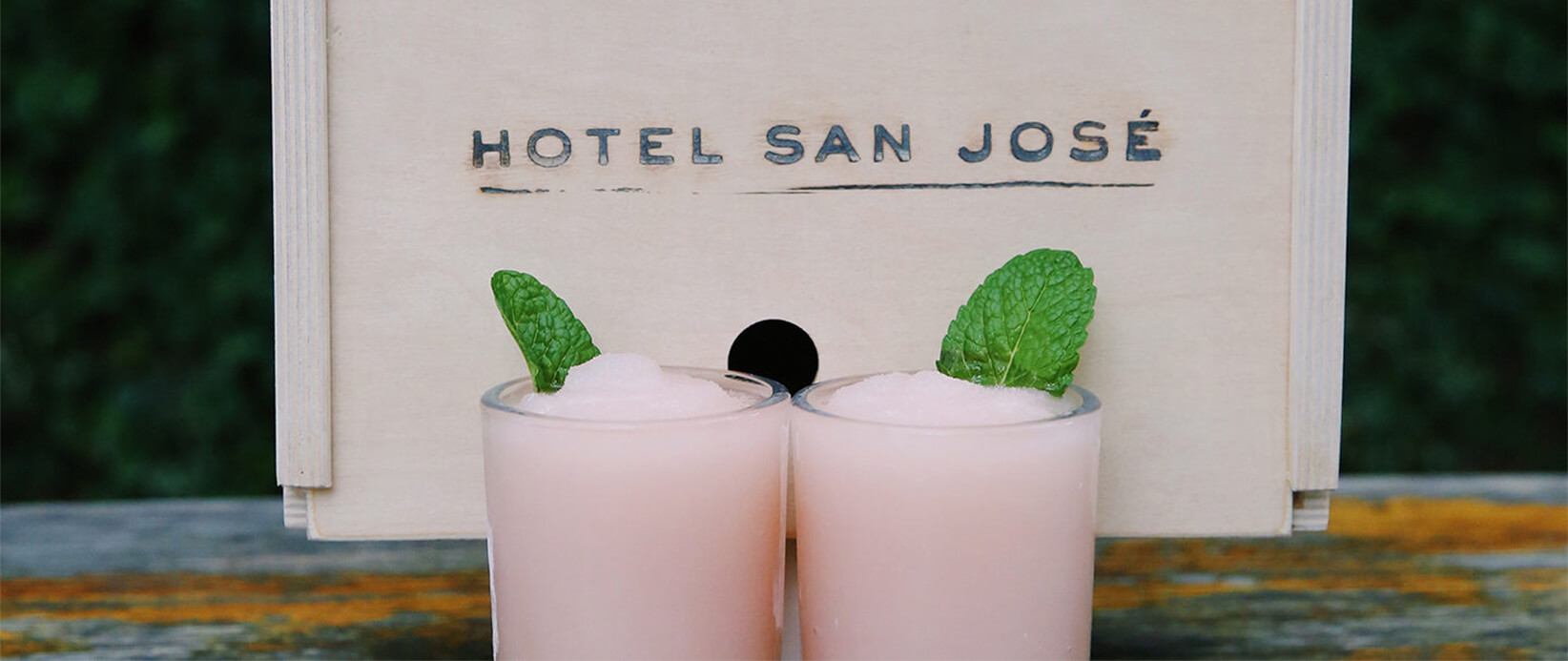 You could also wind down the evening (or begin it, if you're staying here) in the courtyard at Hotel San José , where drinks (the house specialty is the frosé) and small bites are served until midnight and there's always a mellow DJ spinning.
WHERE TO SHOP
Austin's indie boutiques are consistently fun.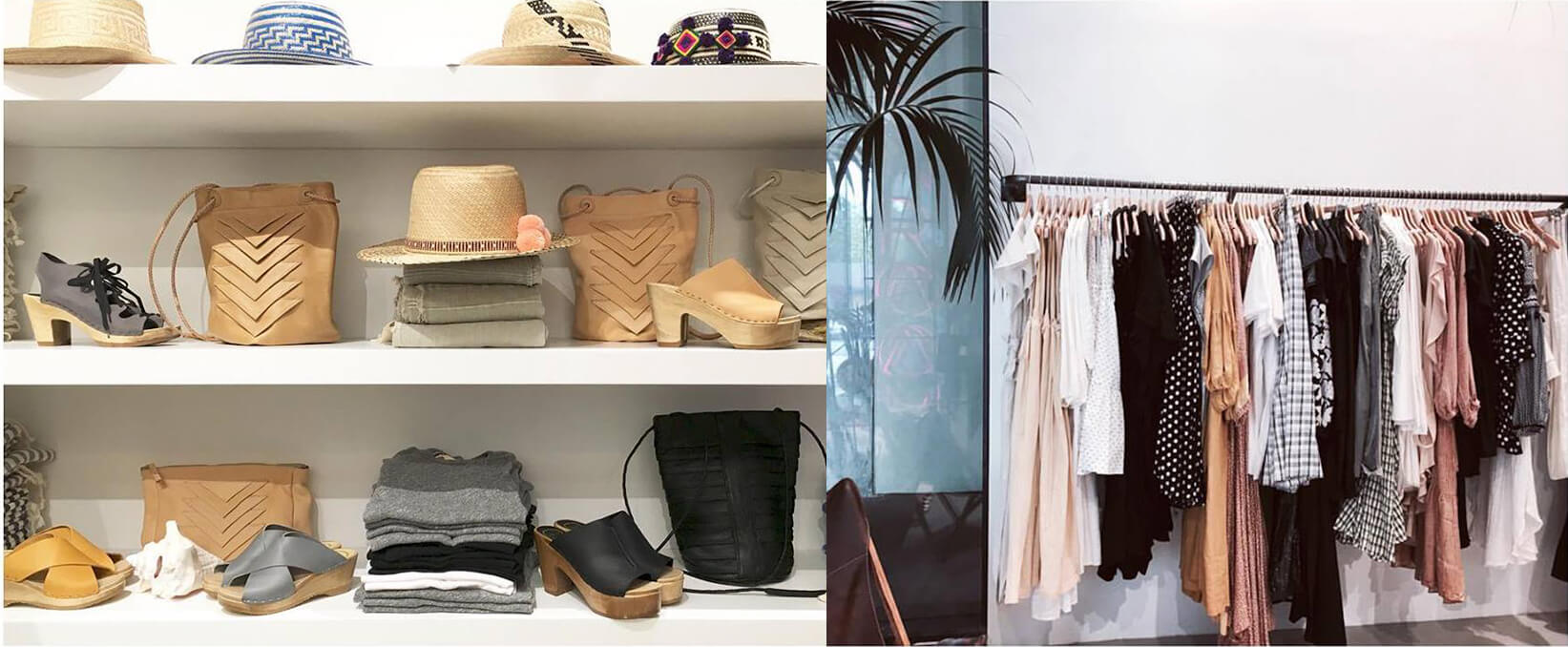 Over on South Congress, walk into Sunroom and you'll be hard-pressed to leave without something you'll want to wear out the door. Owner Lucy Jolis has an impeccable eye, so it follows she'd stock her tiny boutique with easy-to-wear yet chic swimsuits from Araks and Lisa Marie Fernandez, plus light-as-air printed dresses from Natalie Martin and Apiece Apart.
Also on South Congress is Kendra Scott's first boutique (she has three). The shop has something for nearly every taste: There are colorful, trendy hoop earrings, easy-to-layer pendants, plus a delicate line of fine jewelry. The Color Bar—a Scott signature—has more than fifty pieces that are fully customizable: You select the style (like a stud, hoop, or bold statement earring), metal of choice (gold, rose gold, rhodium, or gunmetal), and then the stone type (there are more than thirty on offer). The pieces are assembled on-site, and they make a solid gift idea, too.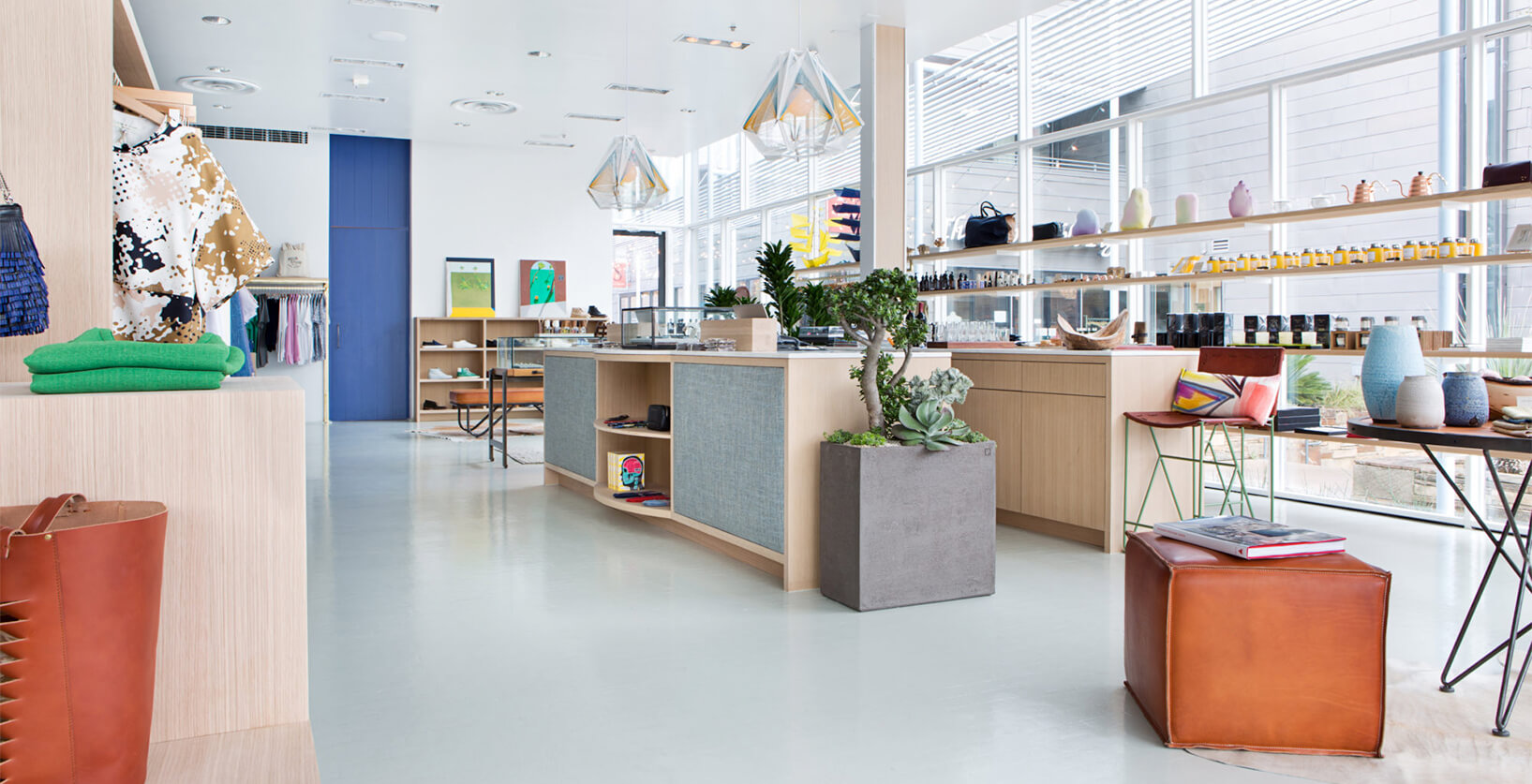 ByGeorge opened in 1979, but in 2015, the clothing and home store came under new ownership—it's now run by entrepreneur Larry McGuire, known for opening local restaurants like Clark's Oyster Bar. There are two locations, one in the center of the action on South Congress, and the other, in Clarksville, where the men's and women's shops sit side by side. We're partial to the Clarksville one for its wide assortment of jewelry, shoes, bags, and clothing—Ganni ruffle blouses, The Elder Statesman knits, and Chloé dresses.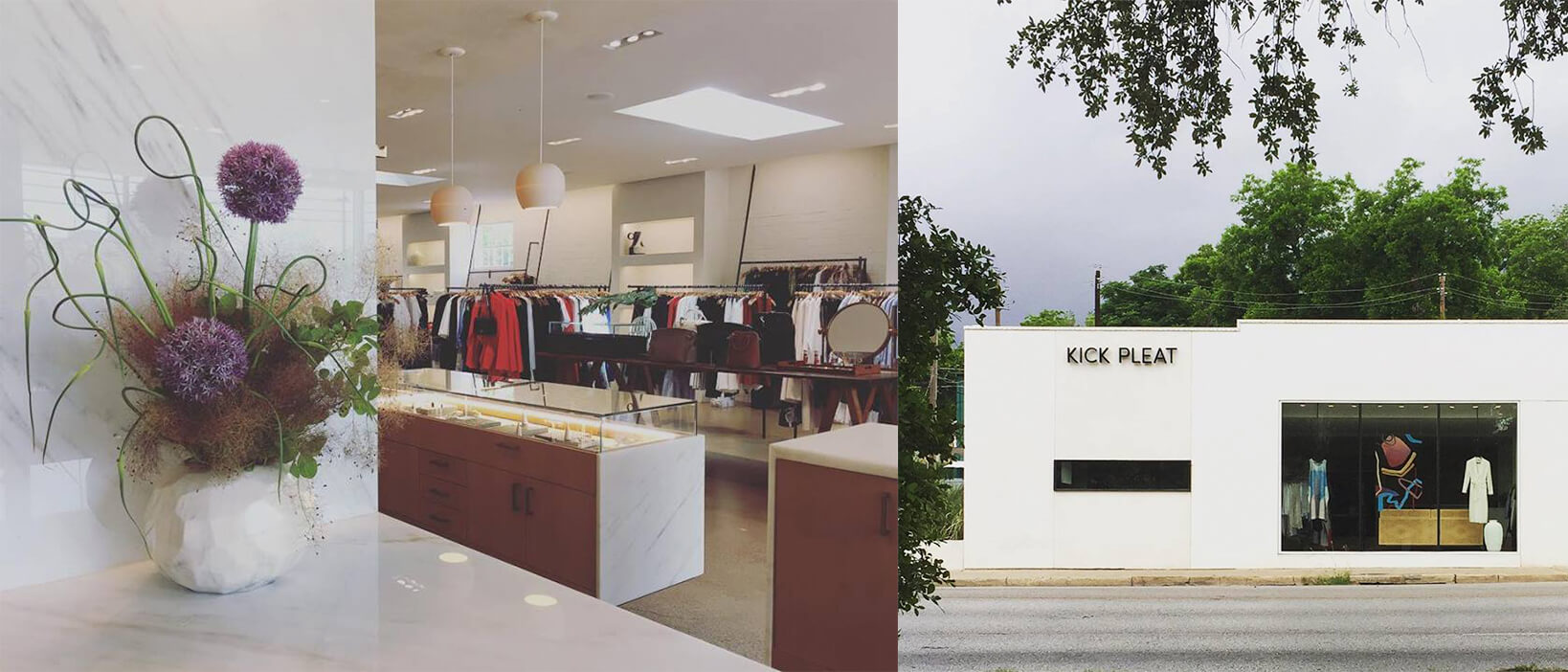 Down the street, Kick Pleat, founded by Texas native Wendi Koletar, takes particular pride in her shoe selection. Look for mules by Mari Giudicelli, Chelsea boots by Common Projects, and slides from Maryam Nassir Zadeh. The jewelry cases are thoughtfully assembled with architectural designs by Sophie Buhai, Rachel Comey, and ACB.
WHAT TO SEE & DO

Live music is part of the fabric of Austin, and while there are plenty of good bars and restaurants hosting nightly acts, both the Continental Club or Antone's are worth checking out for a mix of up-and-coming bands and, occasionally, secret shows from bands like Arcade Fire.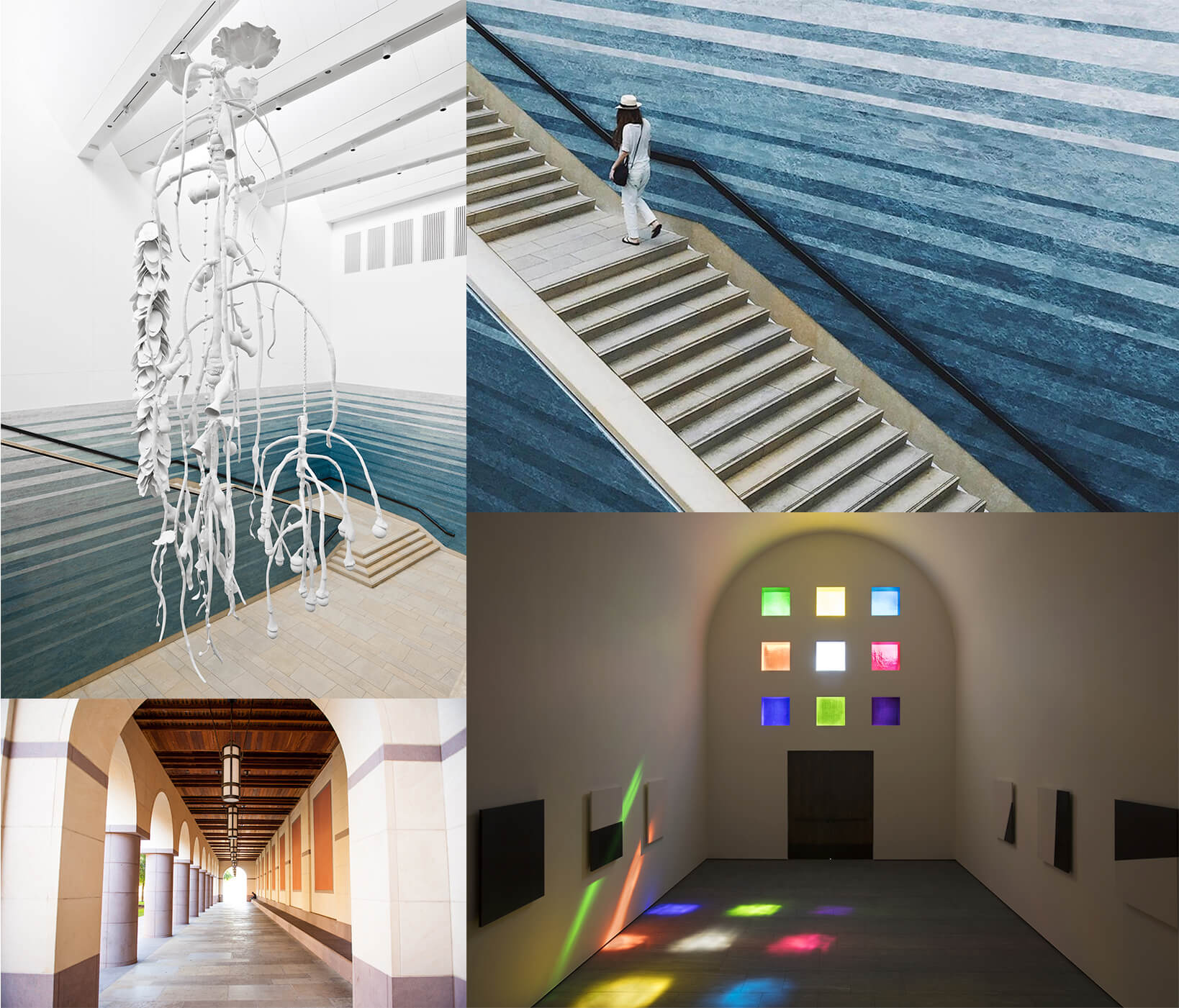 Ellsworth Kelly, Austin, 2015, ©Ellsworth Kelly Foundation, Photo courtesy Blanton Museum of Art, The University of Texas at Austin
The contemporary art scene is thriving here, too, with the Contemporary Austin being its main focal point. There are two primary parts of the museum: the Jones Center, housed in a striking modernist building downtown, and the Laguna Gloria, a 1916 Italianate villa and sculpture garden on fourteen acres overlooking Lake Austin. Through November, Swiss-born artist Carol Bove's colorful stainless steel sculptures, which are inspired by the minimalist works of Donald Judd and John Chamberlain, will be on view. And at the University of Texas campus, the Blanton Museum of Art features one of Ellsworth Kelly's greatest works, titled Austin, a 2,715-square-foot stone building with black-and-white marble panels and colored glass windows. Other fascinating pieces include a film and video installation by Wangechi Mutu (coming this fall), plus works by Yayoi Kusama, Eric Avery, and John Baldessari.
WHAT TO WEAR