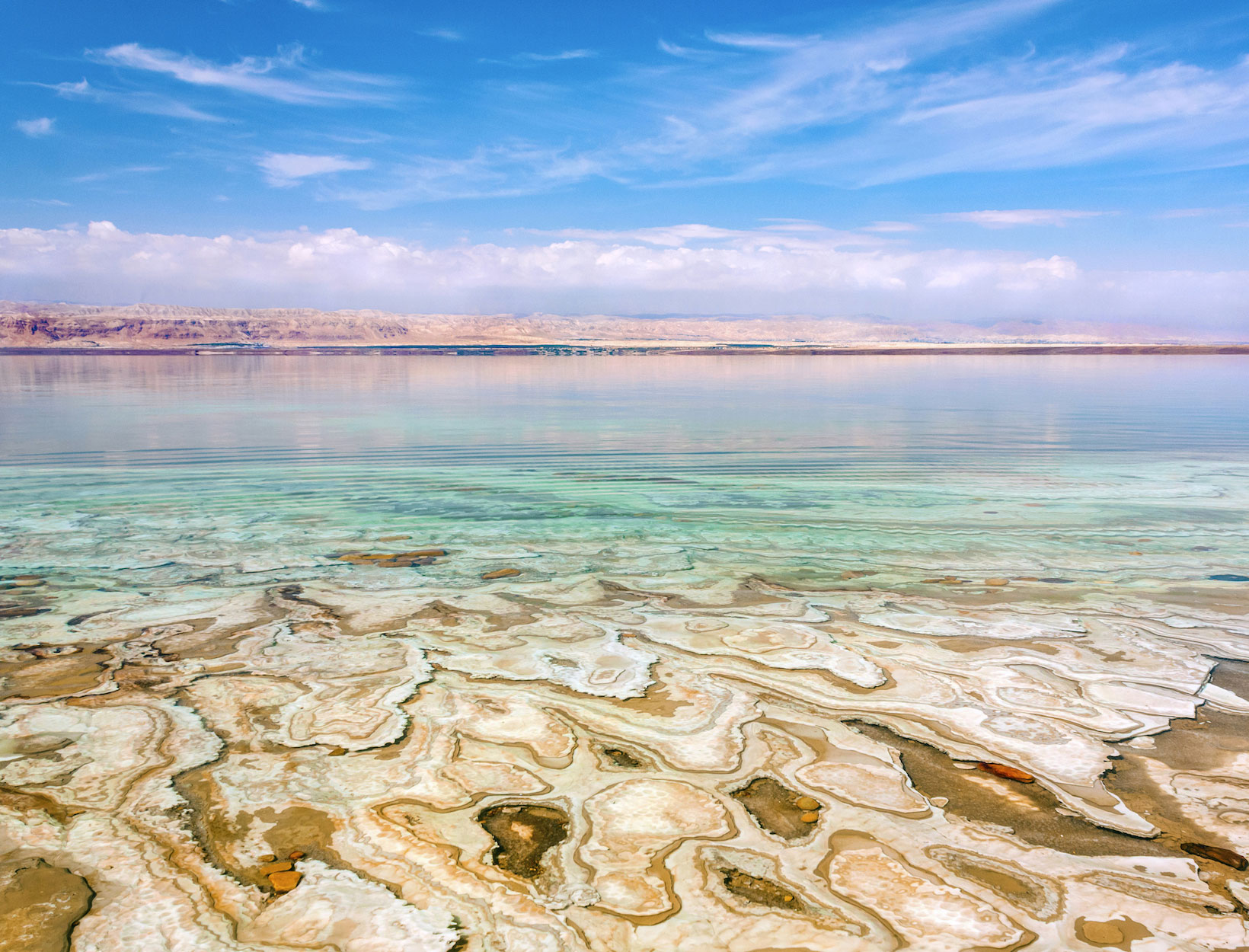 4 Salt-Centric Travel Destinations
Maybe it's the high-altitude plains of South America. Or the ancient, therapeutic waters of the Dead Sea. Or the flats sparkling in the American West. Chances are any place that boasts great quantities of salt is very likely to be a weird, beautiful, adventurous, and wildly exciting place to visit.
BONNEVILLE SALT FLATS, UTAH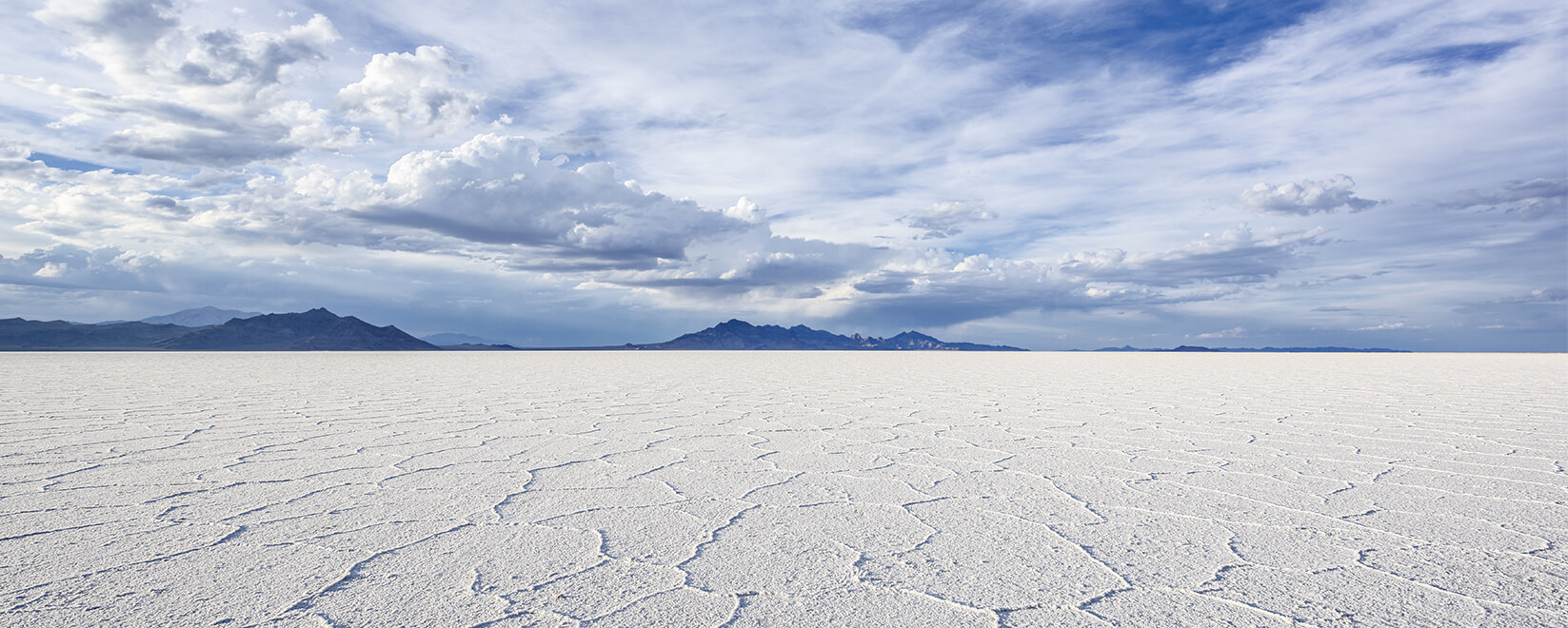 There is a place in the United States that is so strange and flat, it draws people from the far end of the earth to see it—or race on it. That's what Burt Munro did in 1967. The speed racer packed his motorcycle, boarded a boat off the coast of his native New Zealand, and headed for the US—just so he could break a speed record on the Bonneville Salt Flats in Utah. And when you see Bonneville, you understand why. It's gigantic. It's white. And it's endless. It looks like the entire state of Utah frozen over. The 30,000 acres of flat earth covered in crusty white salt (it was a lake millennia ago) is one of the most eerily beautiful sights in the world.
Do/See: Bonneville is best explored on a day trip. About two hours west of Salt Lake City, it's a long drive on I-80 through the desert, framed by jutting mountains in the distance. Once you get there, sunglasses are a necessity. The flats act like giant mirrors. And there are no trees: Nothing can grow here. Every August and October, droves of people head to the International Speedway here for Speed Week and the World Finals to watch motorcyclists try to beat the world land-speed records that have been made—and broken—here. (Imagine oddly shaped, brightly colored two-wheeled objects whipping across a bed of salt.) It's a boisterous event worth seeing, but if you're looking for a quieter trip, visit in September or November when there are few people and cooler weather. There's little to do except to take in the incredible views, so pack a lunch and a good camera and wear sunglasses and comfortable shoes. You'll inevitably want to crunch the sand with your feet, but be careful not to drive off the main paved roads or you'll risk needing a tow. Check the weather before you head out—rain can sometimes flood the flats and make them extra slick.
Stay/Eat: The closest town to the Salt Flats is Wendover, Utah, which offers smaller motels, but there are more options in Salt Lake City. Full of greenery and views, it's bordered by the Wasatch Mountains on one end and the Great Salt Lake on the other. There's been a recent tech boom that's led to a sort of urban renaissance, with restaurants, coffee shops, and breweries opening up across town. But the place still feels like a well-kept secret: It's clean, vibrant, full of things to do, but with a quiet, low-key vibe that makes everything—parking, walking, scoring a perfect corner table at a café—a little easier. The Grand America, a stately Beaux Arts hotel downtown, is a study in old-world opulence. The chandeliers are made of Murano glass, the elevator doors are brass, and there's live jazz in the lobby and afternoon high-tea. The rooms are huge, gigantic even, with floor-to-ceiling windows that frame the mountain views. (Ask for a room with a balcony.) After a long day trip to Bonneville, you'll welcome the ornate, lavish setting. End the day with a perfectly acidic Gibson with extra onions and a bowl of savory lentil and kale soup at the Gibson Lounge.

THE DEAD SEA, JORDAN
The Dead Sea isn't a sea at all—it's a lake. And on the other side is Israel. The advantage of visiting from Jordanian shores is easy access to Petra, a short drive away. You'll know you're close to the Dead Sea when you see vendors and spas selling salt, mud, and other cure-alls from the ancient lake.
Do/See: The Dead Sea is the lowest point on earth. Water flows in, but none flows out. Instead, it evaporates, and what's left behind is incredibly salty—nearly ten times as salty as the ocean. No aquatic life, not even plants, can survive. For humans, however, the minerals and salinity are like manna. Reputed health benefits aside, the floating with zero effort feels both weird and wonderful. Just try to dive under water—it's really hard. Or attempt a handstand—impossible. When you abandon the effort to submerge, you'll float like you're in a lounge chair and you'll never want to leave. But eventually you should—and head to Petra. Dating back to the fourth century B.C., Petra still has remnants of the wealth it once had, reflected in the remarkably preserved and opulent buildings, sculptures, and heavily decorated tombs. Imagine the world's most majestic cathedrals built into the sides of the Grand Canyon and you begin to get an idea of Petra.
Stay/Eat: The Kempinski Hotel Ishtar is that rare resort that doesn't feel like one, thanks to the hanging gardens that weave through the villas and suites, providing a sense of total seclusion. A big draw of the hotel is, of course, its location right on the water. You can walk down to the beach and slather yourself in thick, mineral-rich mud straight from the source (and you should), but don't miss the spa, either, which uses the local salt in all manner of nourishing treatments. You can't leave without trying the sea salt scrub, and the enormous hammam is next-level. For an off-property excursion, drive forty-five minutes to the town of Madaba, and specifically the restaurant Haret Jdoudna. It's in a walled courtyard next to a church that reputedly contains the first-ever mosaic Byzantine map of the Holy Land.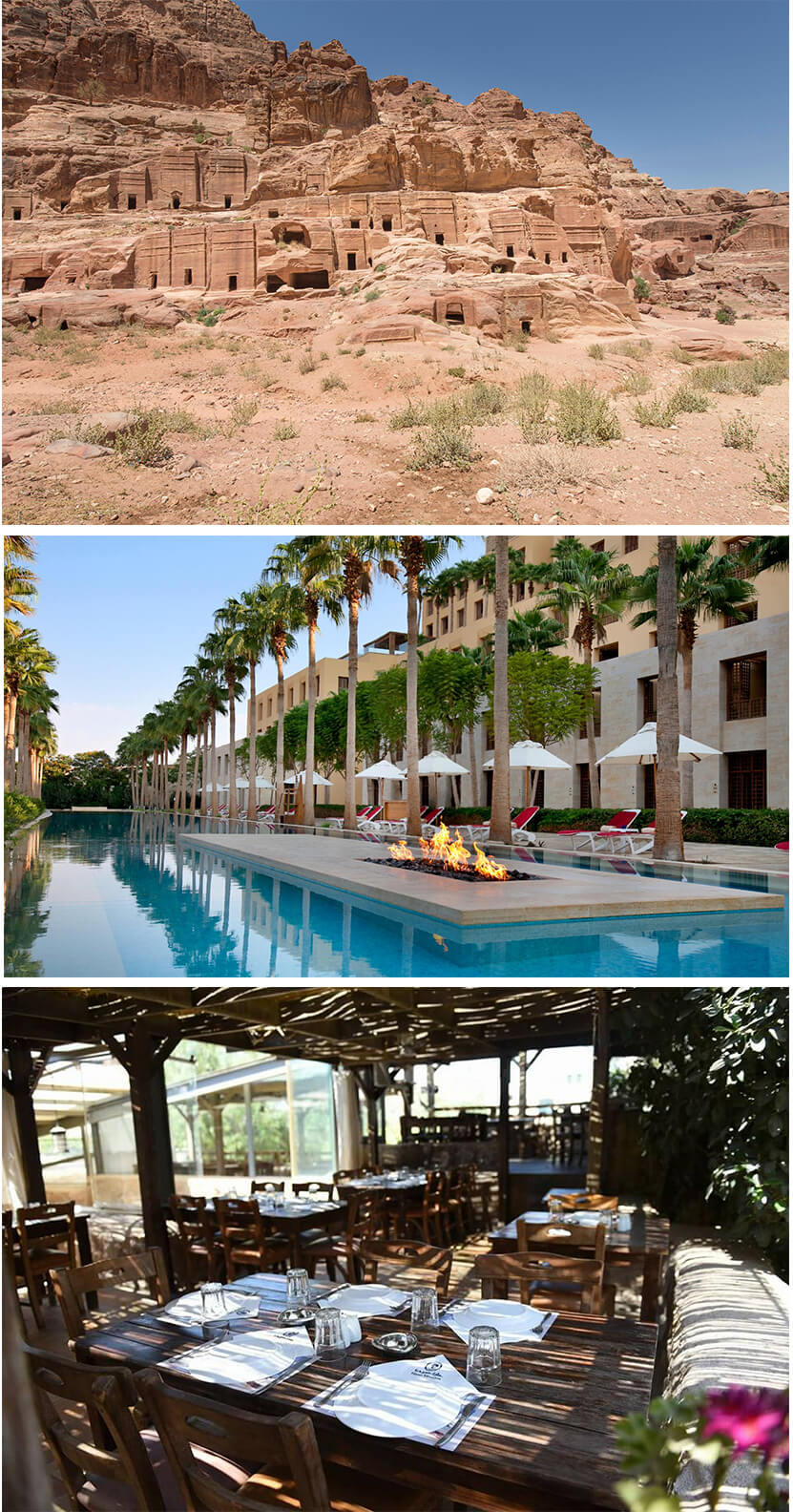 SALAR DE UYUNI, BOLIVIA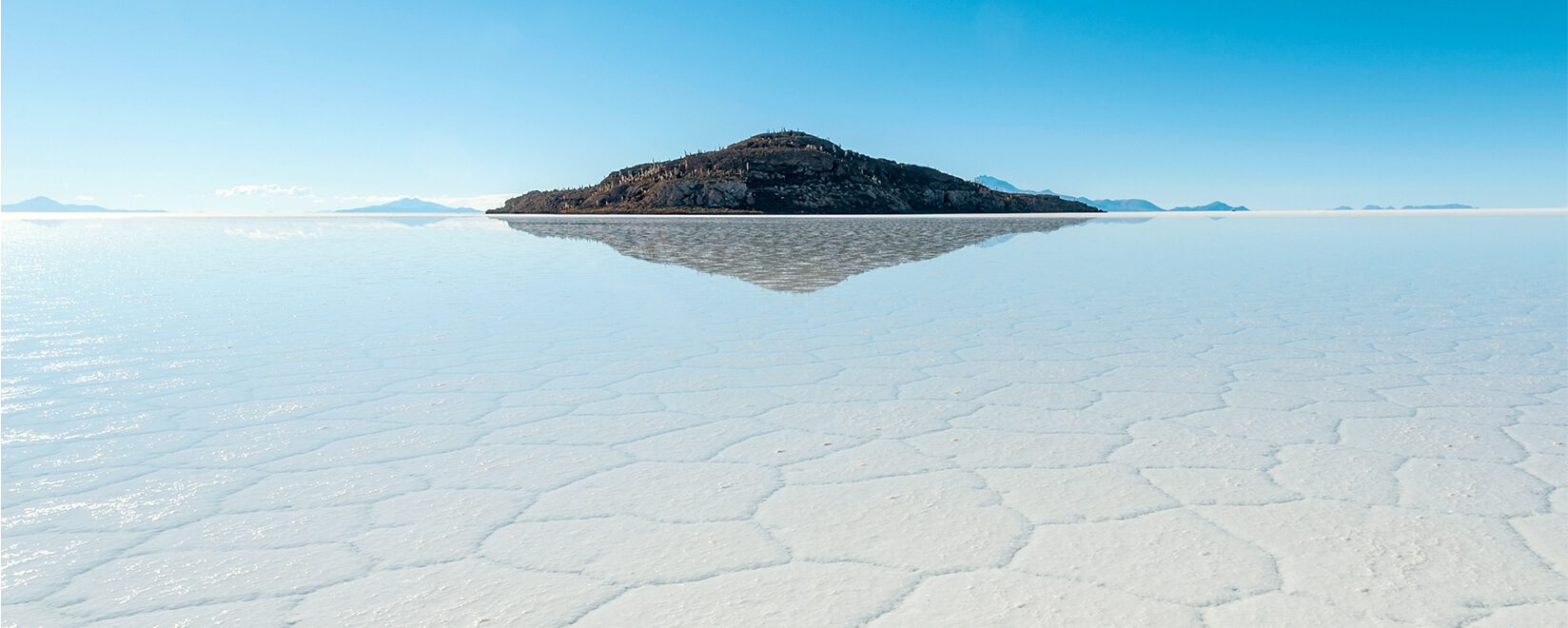 If Bolivia isn't at the top of your travel bucket list, rethink your travel bucket list. This landlocked, mountainous country in South America contains large swaths of the Amazon jungle, the giant Lake Titicaca, and, unknown to many, Salar de Uyuni. This is the largest salt flat in the world: Its blindingly white surface covers over 4,000 square miles across the Bolivian altiplano. Spend a few days in La Paz (Bolivia's capital city), which has an elevation of about 11,900 feet, to get used to the altitude before heading to Uyuni. It's an easy hour-long flight, and while there's also a bus option, it's worth the extra cost to fly (you'll save a lot of time, and there's a world of difference in comfort level). Book a trip here with a tour operator—we like Red Planet for its reliable, knowledgeable guides.
Do/See: Uyuni might be the only trip you plan with the intention of going in the rainy season, which lasts from February to April. That's when the salt flats mirror the sky above and driving on them is a magical experience that's almost like floating high above the earth. Once on the flats, the feeling of isolation is all-consuming, but wildlife abounds. Nearby, Laguna Colorado is home to thousands of pink flamingos, cacti that seem to spring up out of nowhere, and hummingbirds darting through the sky.
Stay/Eat: In Uyuni, the only option is to camp, and that's where Red Planet—your tour operator—comes in. Expect pretty basic tents and few creature comforts, but it's all part of the experience. There's nothing that comes between you and nature. In La Paz, either before or after the salt flats, stay in the Old Town at La Casona. It's a renovated seventeenth-century mansion next to the city's main cathedral and market, where you can load up on alpaca sweaters. Bedrooms are simple and comfortable, and the staff goes above and beyond for their guests. And while La Paz lacks a lot of big-city conveniences, the food is wonderful. Our favorite meal was at Gustu in Zona Sur, opened by Claus Meyer, a cofounder of Noma in Copenhagen. The food celebrates the diversity of Bolivian ingredients but deviates from the country's traditional cuisine. Expect fettucine made from palmito (the fibers of palm trees), llama carpaccio, and caiman (an alligator-like reptile) sashimi, sustainably sourced from indigenous Tacana hunters in the depths of the Bolivian Amazon.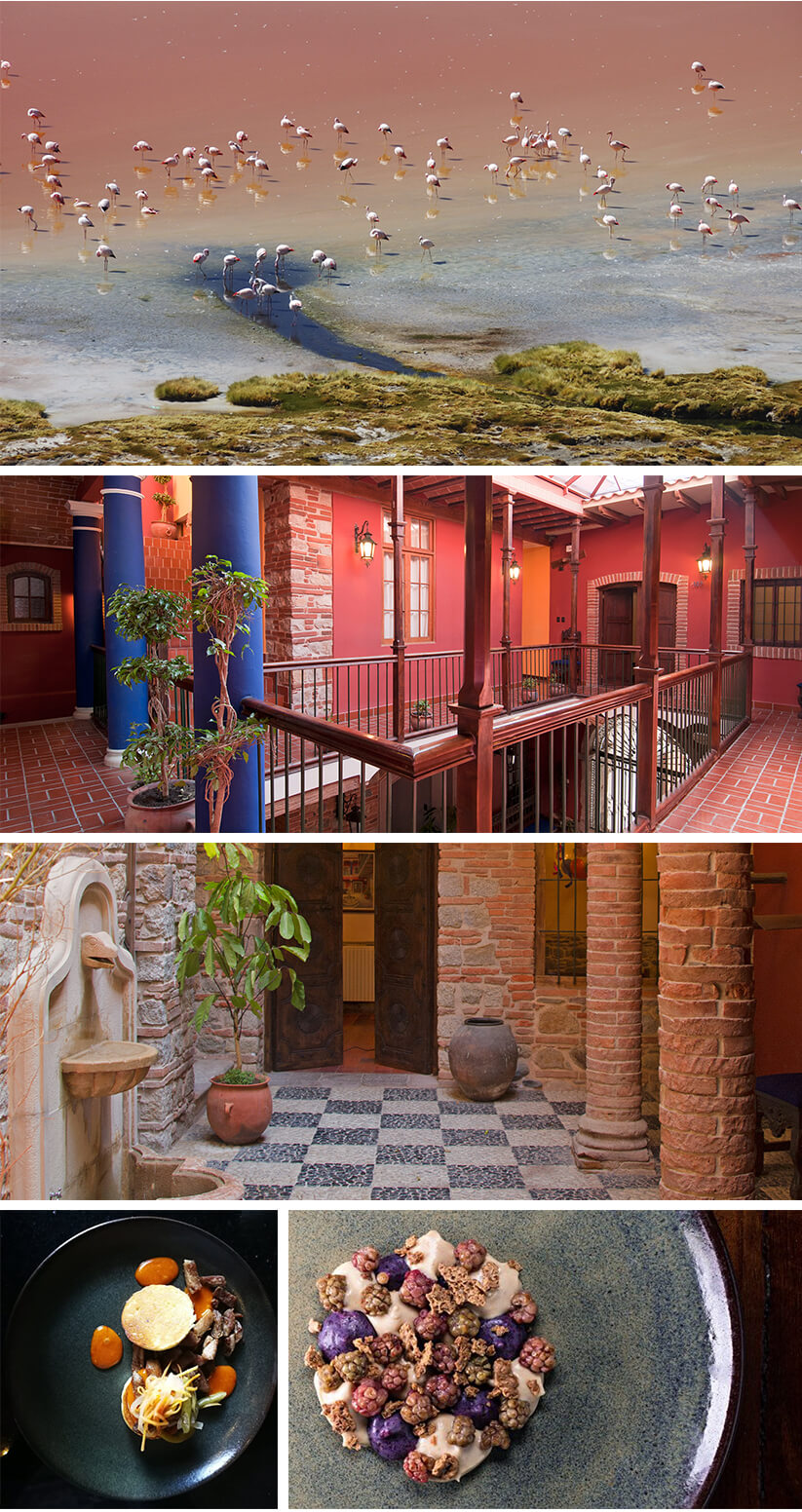 CATEDRAL DE SAL DE ZIPAQUIRÁ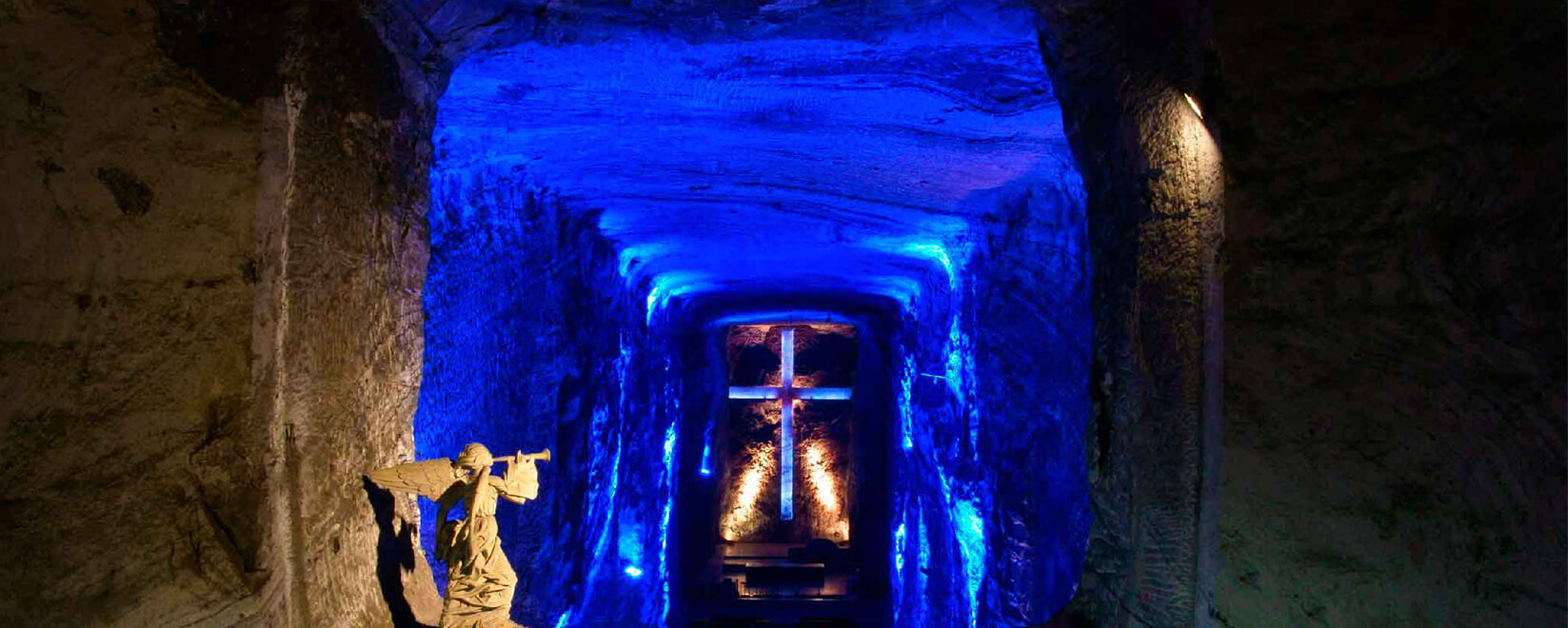 An hour northeast of Bogotá is the Colombian town of Zipaquirá, with its golden-bricked main square and seventeenth-century Spanish Colonial architecture. But what you're really here for is the massive underground cathedral that's made entirely of salt. It's a pilgrimage for thousands of Catholics and history buffs who come to worship at a religious monument unlike any other in the world.
Do/See: In the 1930s, miners harvesting salt carved a small chapel into the tunnel in order to pray before commencing their dangerous work. This was the beginning of what would eventually become the "cathedral" (it's not the seat of a bishop and therefore not officially a cathedral), and the original tunnel is now a massive underground gathering place. There are numerous chapels and giant man-made salt crucifixes. The modern addition of purple lighting may seem more hellish than heavenly (or at least reminiscent of a nightclub), but the trippy color somehow suits the underground setting. Adding to the unusual experience, guides often invite visitors to lick the walls in order to taste the salt, which is over 135 million years old. Getting here is a breeze. Ask your hotel's concierge to book a driver or jump on one of the public buses that go to Zipaquirá. The cathedral is a short walk from the center of town.
Eat/Stay: Because of the convenience to Bogotá, there's no need to stay overnight in Zipaquirá. Base yourself in Bogotá, at the Four Seasons Casa Medina in Zona G—a neighborhood known for its excellent restaurants. The design details here are impressive, with guest rooms that are cozy and handsome, filled with leather armchairs, mirrored trunks as coffee tables, and airtight windows that guarantee a quiet night's sleep. The hotel's restaurant, Castanyoles, is great, but you can't leave without trying Leo, near the Colombian National Museum. Whatever you get—and it's all good—make sure to try the arrechón, a drink that's locally considered an aphrodisiac and is made of warming spices, condensed milk, and viche, a cane sugar alcohol.