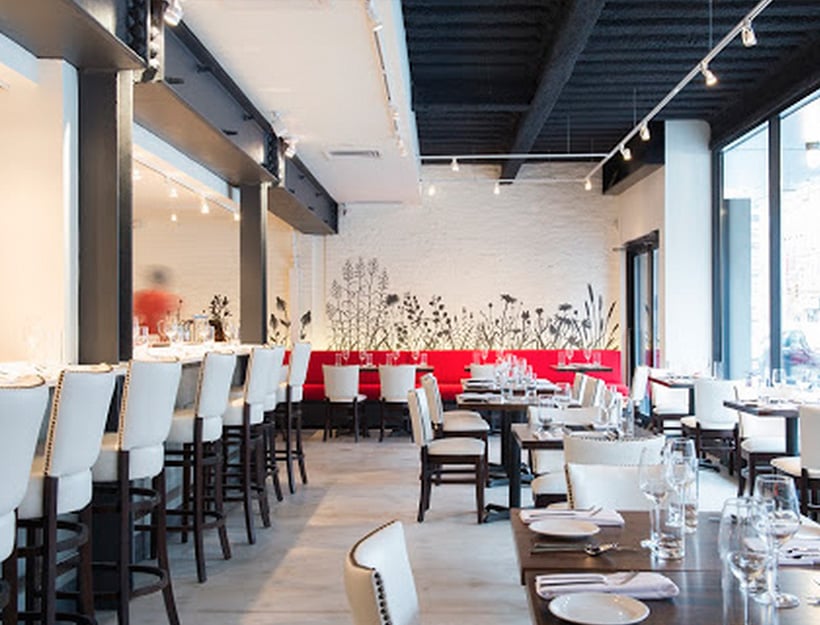 10 NYC Restaurants GP Wants To Try
Some of these NYC restaurants are brand-spanking new and just ironing out the kinks; some have already stood the test of time…and unjustly slipped through the cracks. Here's everything that's on the list to try.
Apparently this is the sort of kid and group-friendly spot that every neighborhood needs. Helmed by chef Hillary Sterling, the focus is on hearty pizzas, pastas, and veggie-driven sides. No big surprise since these are the people behind Five Points (RIP), Cookshop, and Hundred Acres.

Ramen Lab seats no more than 10 people at a time so there's always a wait, but apparently chef Jack Nakamura's Sun Noodle creations—he serves two seasonal ramen variations and one appetizer a night—are worth it.

The Polo Bar is Ralph's ode to classic American cuisine (and equine-inspired decor), with a few special touches, like a beef burger sourced from the Double RL ranch in Colorado and ice cream churned with Ralph's custom blend coffee. It definitely requires reservations.

Fun fact: Amanda Cohen was the first vegetarian chef to compete on Iron Chef America—and she also wrote the first graphic novel cookbook published in North America. It's supposed to be insanely delicious, whether you're a veg or not.

Cauliflower in fontina gratin, wild boar ragu… the Italian small plates from chefs Jody Williams and Rita Sodi are supposed to be ridiculously well done.

Located in what used to be a sketchy part of Brooklyn, Roman's is a slightly off-beat take on Italian (courtesy of executive chef Dave Gould) from the same guys that did Diner and Marlow & Sons. Apparently the balsamic roast chicken, though a seasonal menu item, is so good that regulars beg for it year-round.

Someone referred to this place as a "wine-driven restaurant," which makes sense since chef Ignacio Mattos designs his small plates (burrata with salsa verde, ricotta dumplings) to complement the wine selection, not the other way around. Meanwhile, it's hidden up a tiny flight of stairs on Houston and easily missed.

So NYC has never really gotten snaps for its Mexican food, but Cosme is said to break the trend. It's probably because it's from chef Enrique Olvera, of Mexico City Pujol fame, and he is legit. Apparently it's incredible.

Rustic, brick-lined, and intimate, this is supposed to be the perfect space for digging into hardcore comfort food, care of Iron Chef winner Marc Forgione. Shrimp and grits and blackened chicken don't seem like particularly difficult sells.

Azabu

It was pretty devastating when legendary soba noodle shop, Honmura An, closed in Soho. In many ways, Daruma-Ya feels like its rightful heir. Beyond the noodles, which are shepherded to perfection by Soba master Shuichi Kotani, Daruma-Ya specializes in small plates intended to be shared. So here's the thing: There's an omakase joint downstairs that's supposed to be equally sublime.