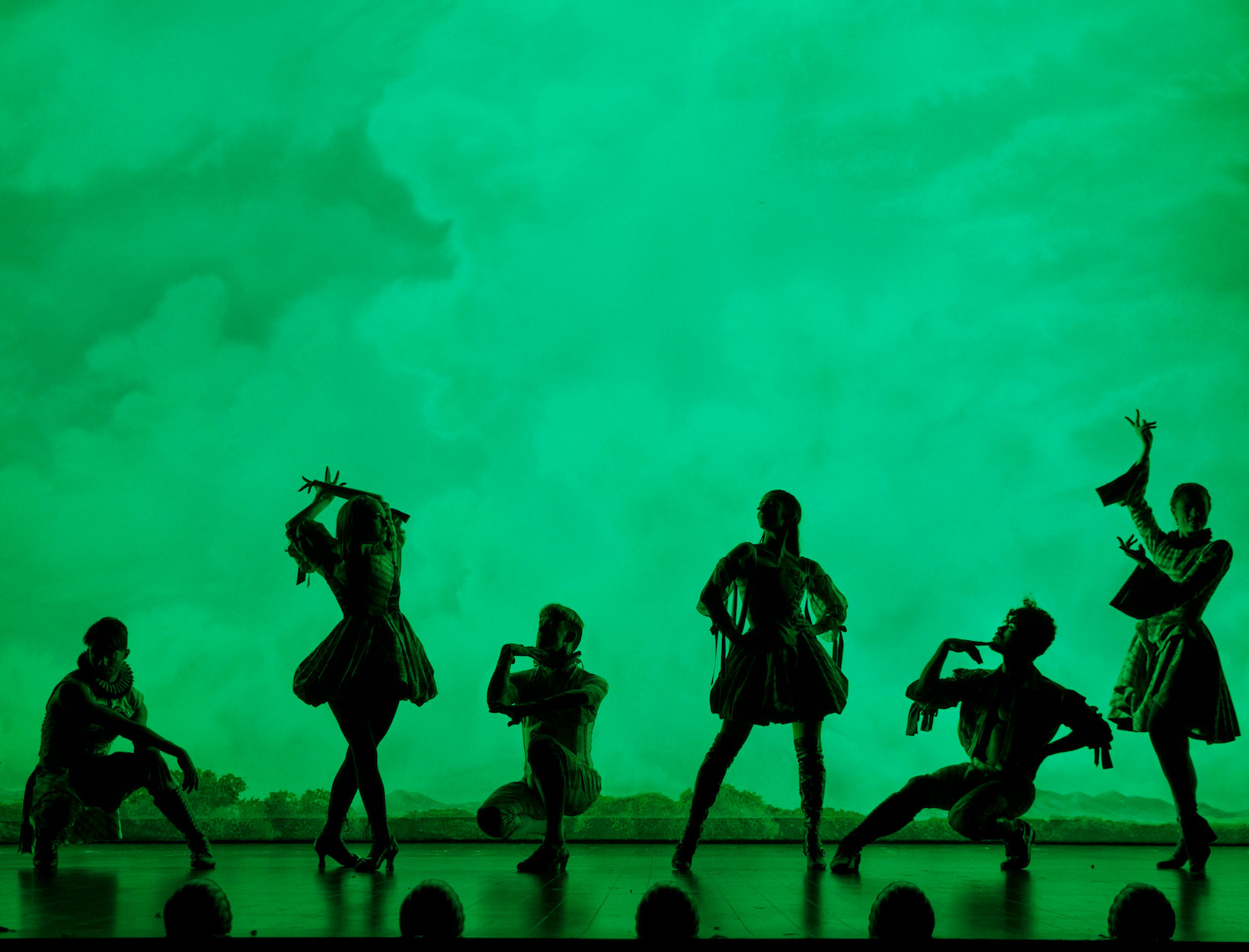 Why We're All Head Over Heels
You can't hear the Go-Go's on the radio and not sing along. And just try walking out of a great musical without a semipermanent smile plastered on your face. Mix the two together, add a whole lot of funny, sprinkle the whole thing with glitter, and you get Head Over Heels, a new musical from the same brilliant minds that created Hedwig and the Angry Itch, Avenue Q, and Spring Awakening. (Full disclosure: GP is also a producer.)
But there's more to it than elaborate sets, gorgeous costumes, a cast that can sing as beautifully as any opera ghost, and songs you'll be humming for weeks. Head Over Heels is a study in our society's relationship with gender identity and inclusion disguised as a classic-with-a-million-twists love story—inspired by Sir Philip Sidney's Elizabethan prose work Arcadia, no less. Each cast member is full to bursting with talent, and one of the principal roles is played by the inimitable Peppermint, the first transgender actor to take on a role of this caliber.
The positive impact is manyfold and hopefully far-reaching. A new generation of theatergoers gets to see something that represents them—with all of their unique approaches to self-expression and definitions (or rather, lack thereof) of love—on stage. Meanwhile, the more traditional set is moved, too. Perhaps most important of all, it's an unapologetically entertaining, over-the-top production that transcends age and time, complete with all the things that make a trip to the theater so satisfying, so memorable, and so very powerful.
Use code GOOP for special pricing* online or call 855.801.5876:
Orchestra/Dress Circle
$80 (regularly $89)
Tickets from $49 (regularly $59 to $79)
*Offer valid on select seats through 9/30/18. Offer subject to availability and prior sale. Not valid on prior purchases and cannot be combined with any other offers or promotions. All sales final; no refunds or exchanges. Telephone and internet orders are subject to standard service fees. A $2.50 theater facility fee is included in the price of the ticket. Blackout dates may apply. Schedule, times, and prices are subject to change without notice. Offer may be revoked or modified at any time.