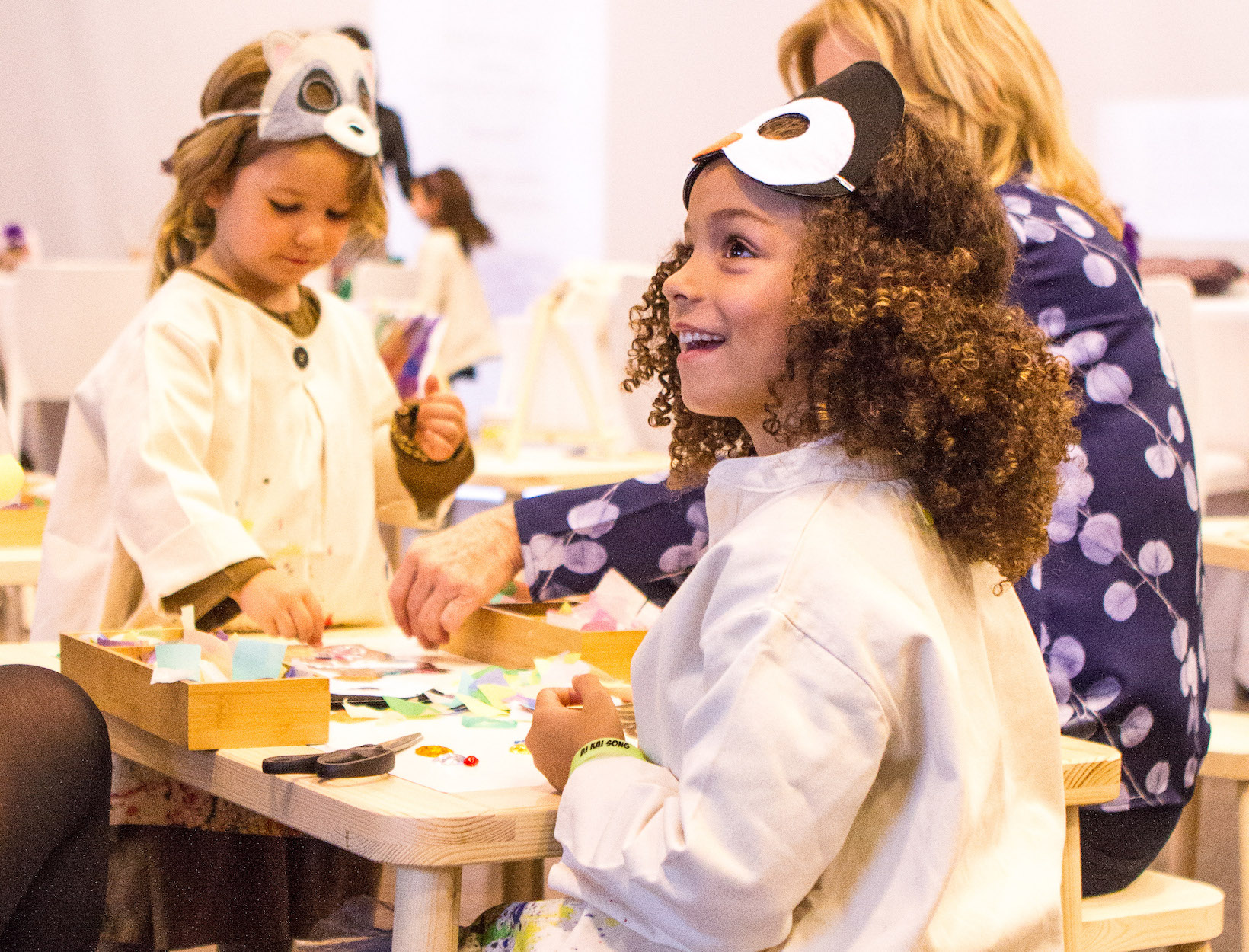 Van Cleef & Arpels x goop: An Afternoon of
Diamonds & Decoupage
Since its start in 1906, Parisian jewelry house Van Cleef & Arpels has made gem-encrusted animals—horses, parrots, elephants—a central trope in its collections. And this year, with L'Arche de Noé, they've literally doubled down on the concept: Pairs of jewel-laden animals from the ark, including pink flamingos, polar bears, and ring-tailed lemurs, turns out in jewels like diamonds, lapis, and coral. The collection, created in conjunction with set designer Robert Wilson—on view in Chelsea until November 19—has been traveling the globe, and with it children's workshops, staged in conjunction with L'École: The School of Jewelry Arts. We partnered with them on an adorable afternoon party to celebrate the collection where littles walked the exhibit for inspiration before sitting down to paint and bejewel their own, no-less-precious creatures.
Our hosts, goop's Elise
Loehnen and stylist
Elle Strauss.

The fruits of the kiddos'
labor on display.

Max getting tips from
professional storyteller,
Chris the exhibition docent.

Elle and her little critters.

Look, but
don't touch.

Nothing cuter than a
little in an artist's smock.

A helping hand
from mom.

Teeny artists
in training.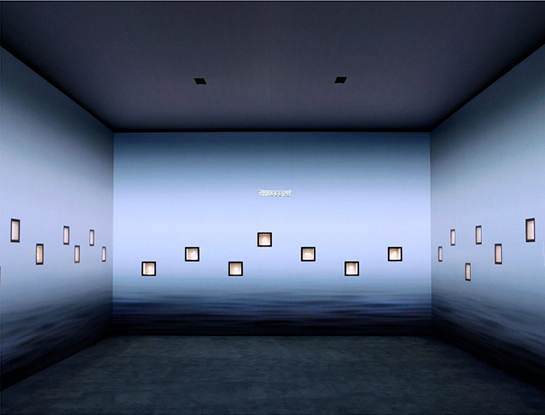 L'Arche de Noé
547 W. 26th St., Chelsea | no phone
For its new L'Arche de Noé (Noah's Ark) collection, French jeweler Van Cleef & Arpels tapped famed theater director Robert Wilson ("Madama Butterfly," "Einstein on the Beach") to transform the Cedar Lake performance space in Chelsea into a cabinet of curiosities. Here, more than 60 jeweled brooches—everything from diamond-studded lapis lazuli elephants to zebras with onyx-and-diamond stripes are on display. Interestingly, Wilson reduces the Ark—the biggest object in the story—to a minimal, white wooden version, which is suspended from the ceiling. The exhibit is on view through November 19th, and there's also a series of arts & crafts programming for littles, including a make-your-own-treasure chest workshop taught by instructors from Maison Van Cleef & Arpels. (Events are free and open to the public, but advanced reservations are required.)