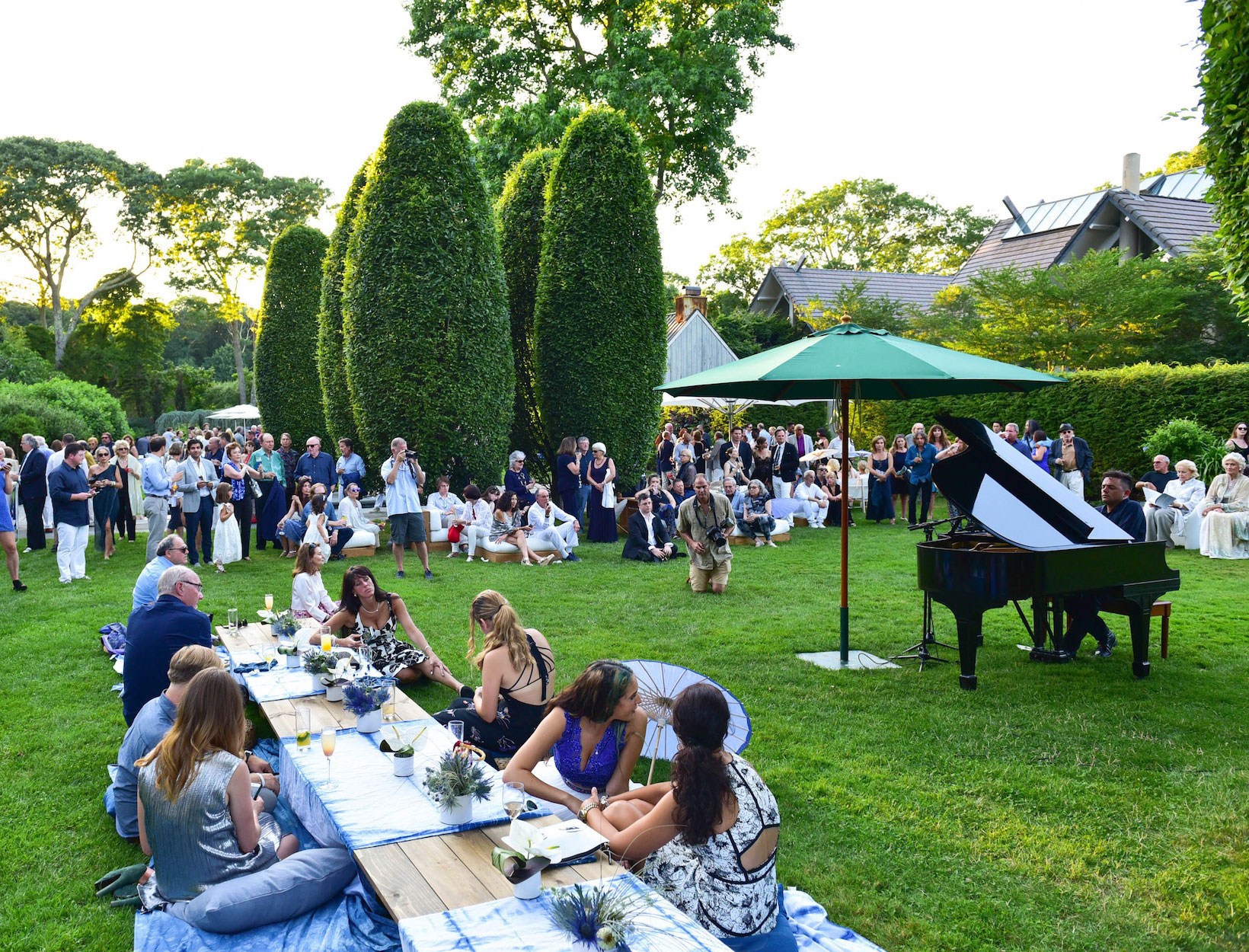 Photo courtesy of the LongHouse Reserve
The Other Side of the Hamptons
In partnership with our friends at


The Hamptons—that thin spit of Long Island jutting into the Atlantic—is famous for its shingled mansions and manicured lawns, lobster rolls and social scene. But there's another side to the East End that visitors tend to overlook. This one celebrates the artists who have helped shape American culture, the surfing spots miles from the scene (and crowds) at Ditch Plains, and the preserved wilderness that still exists amid all of the urbane sophistication. We love it all, of course, but these are the places we head to when we feel like getting off the beaten path.
What to Pack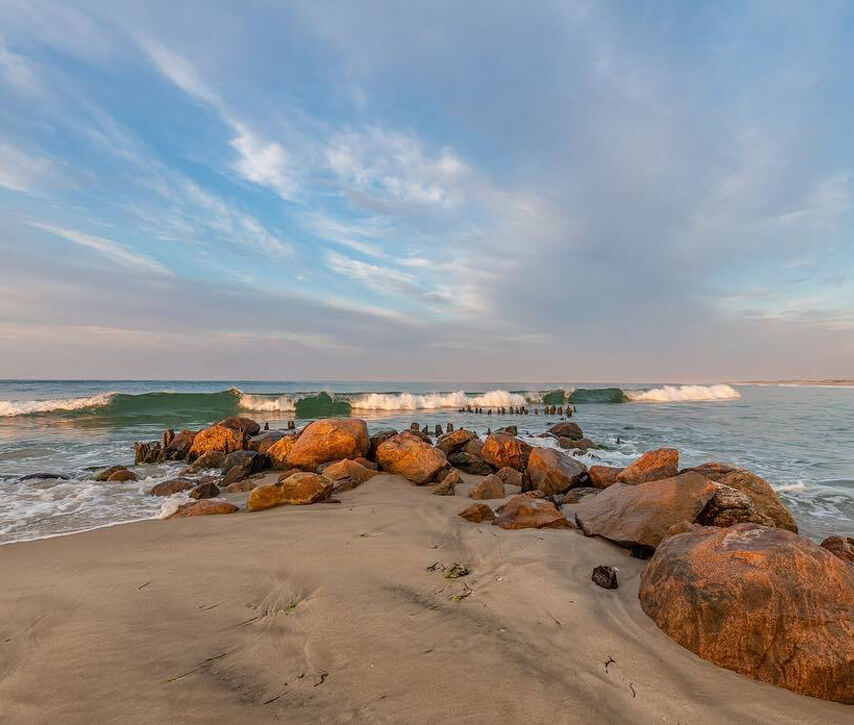 Courtesy of @greatsouthbayimages.jpg
Shinnecock Inlet
This sandy, rocky inlet between Southampton and Hampton Bays was formed by a 1938 hurricane known as the Long Island Express. It eventually became a haven for surfers and fishermen (it's a particularly popular spot for striped bass). The best, biggest, and most consistent surf breaks are located at the bowl, a section of beach on the Hampton Bays side of this long, thin strip of shore, created by from perfect combination of wind, tidal patterns, and rock jetties. Even if you aren't a surfer, though, it's worth a stop for the ruggedly beautiful beach, which is often empty even in the height of summer. And afterward, drop by the snack bar at Tully's, a Hampton Bays institution for its lobster rolls and baskets of fried oysters.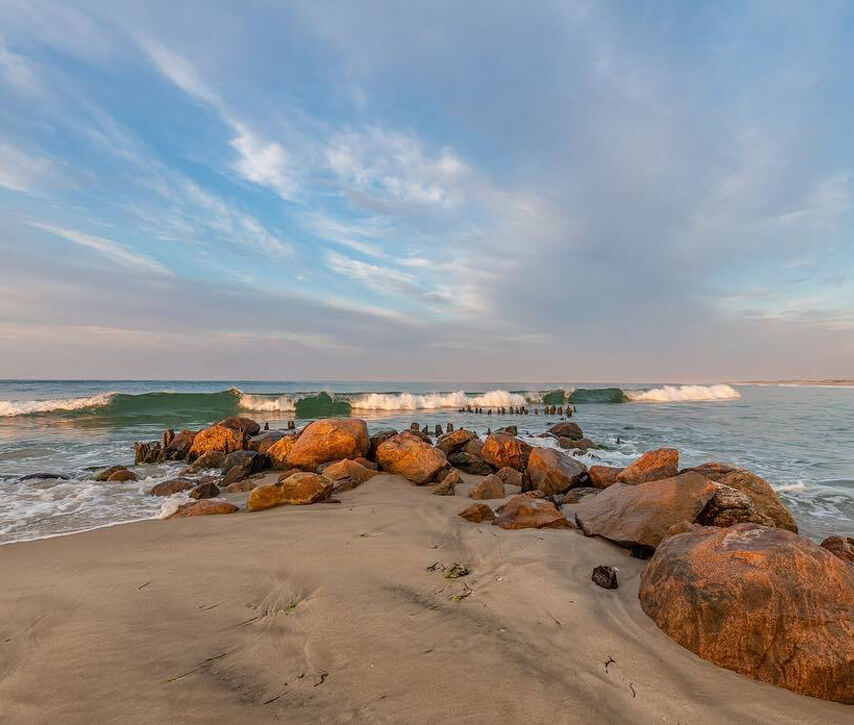 Photo Courtesy of @greatsouthbayimages
Mashomack Preserve
Shelter Island is a quick ferry ride across the water from both Sag Harbor and the North Fork town of Greenport. It's here you'll find one of the best natural oases in the area, covering over 2,000 acres of hiking trails, marshes, creeks, and forest. It's also an ornithologist's dream—a place where ospreys, snowy egrets, and piping plovers nest. And while most New Yorkers head to Shelter Island in the summer months, autumn can be just as rewarding, with its bright spray of foliage and cooler temperatures that make long hikes just a bit more pleasant. For an overnight stay, check out one of our favorite little hotels on the East End, the Chequit—a charming, meticulously renovated Victorian inn built in the late 1800s.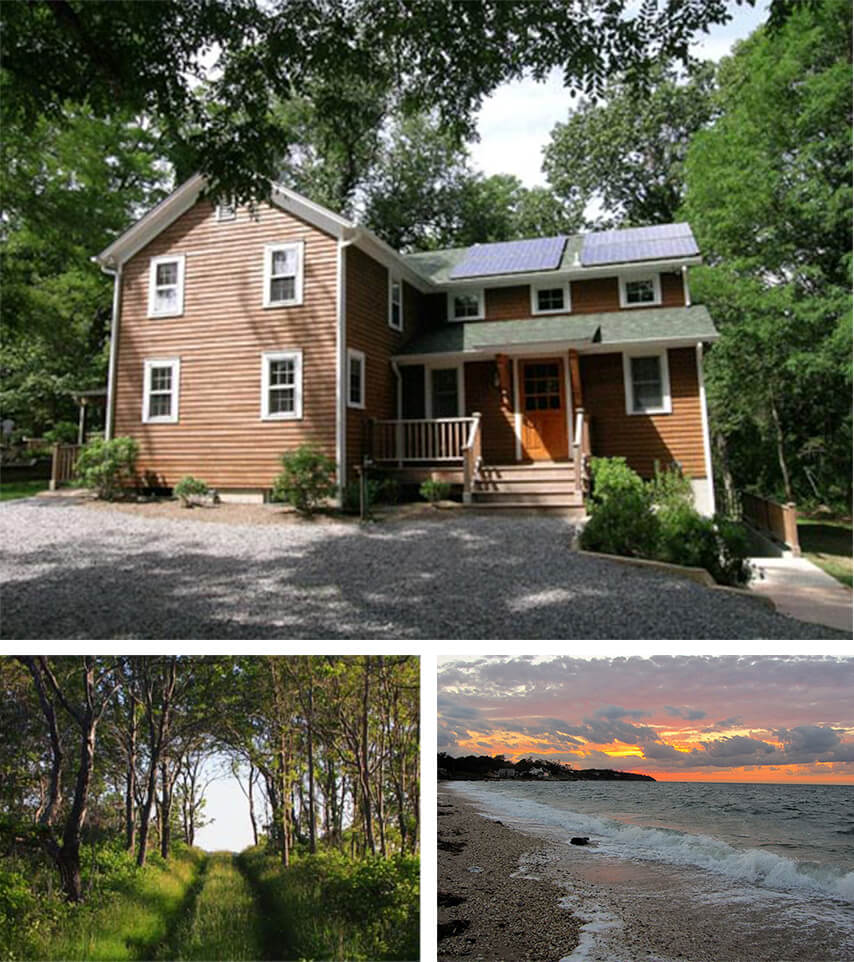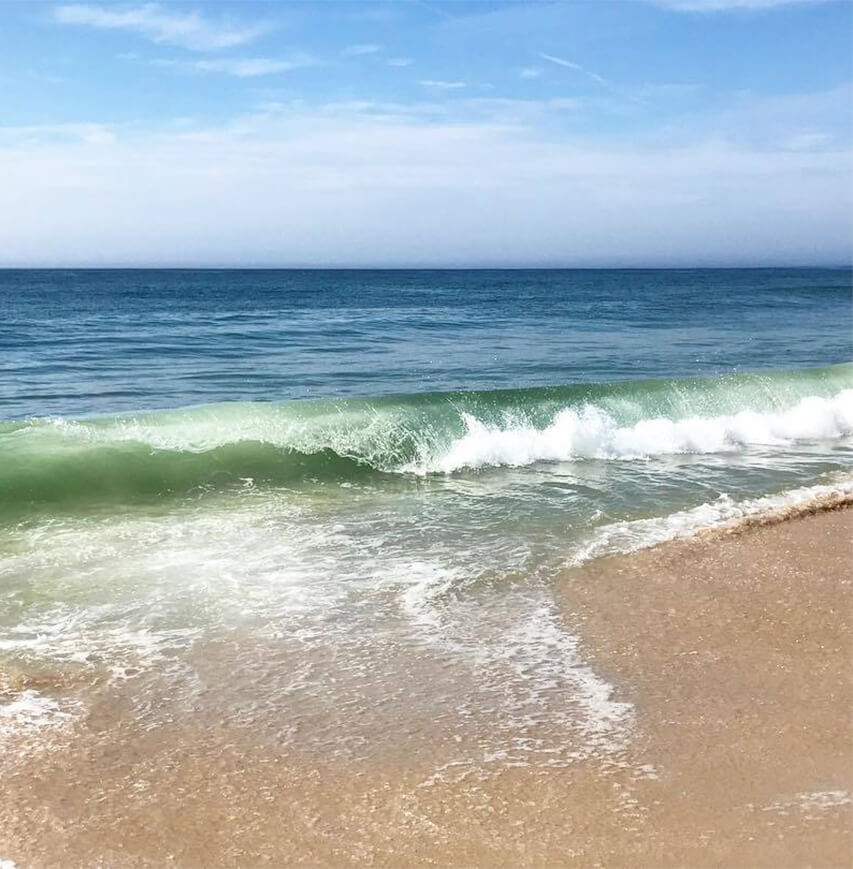 Coopers Beach
The surfing can be excellent at this expansive stretch of Southampton shoreline, but really you come to Coopers Beach for the stunning natural surroundings and the ease of spending a day at an alternative to busy, scene-y Ditch Plains in Montauk and East Hampton's Main Beach. It's one of the few Hamptons beaches with lifeguards on duty, and the sizable dunes act as a buffer against the strong wind that often whips in off the Atlantic. Chairs and umbrellas for rent mean not having to schlep your own, while the snack bar eliminates the stress of figuring out lunch plans (and the showers come in handy for rinsing off before heading back to the car). Parking fees are borderline extortionate, but there's a friendly neighborhood vibe that really does make it worth a trip.