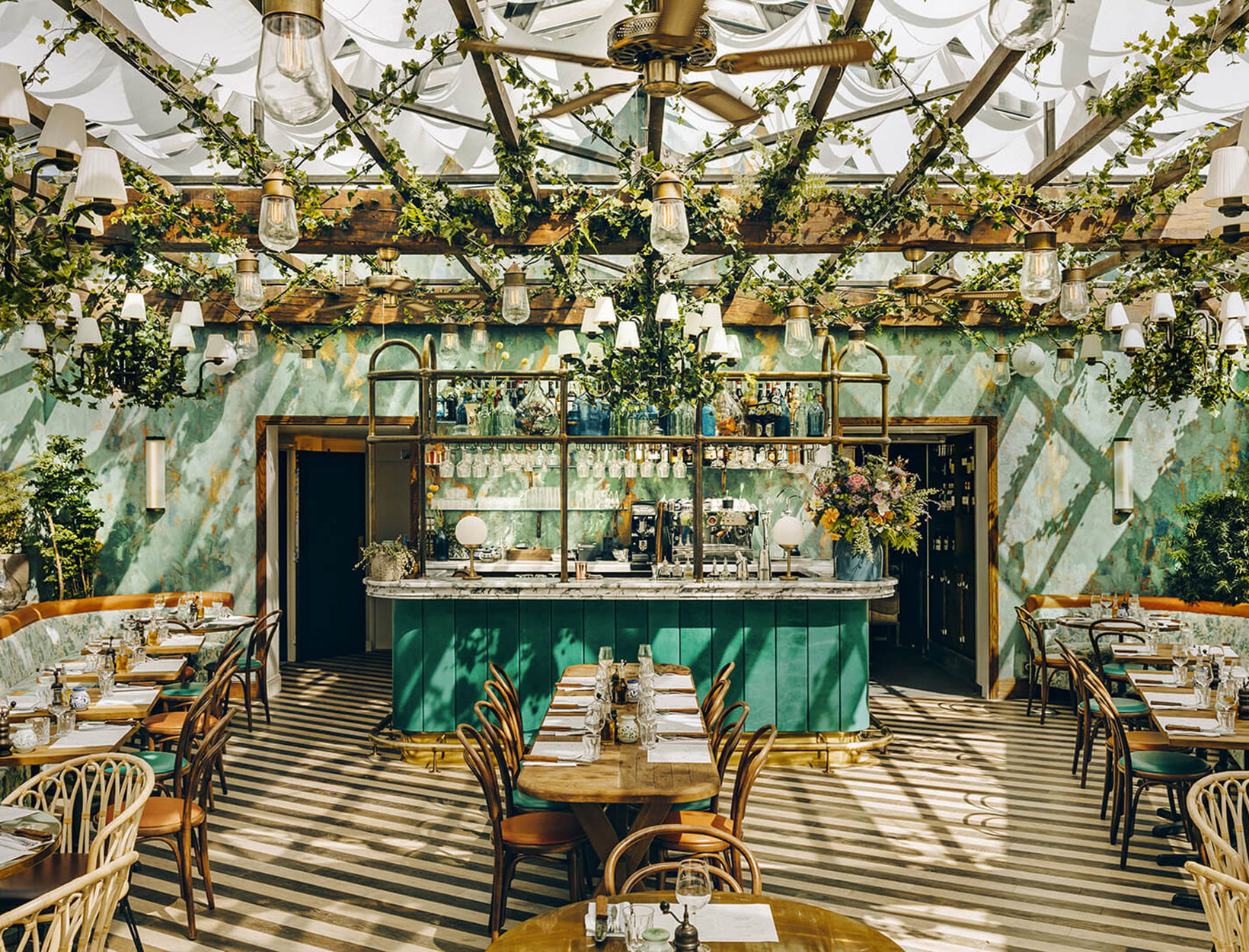 The Soul-Searcher's Guide to Paris
In partnership with our friends at

There is beauty and history and excitement to be found all over the world. But when they all coalesce in one city? That's a unicorn. The kind that brings out our best self. The kind with a certain je ne sais quoi. And no place has more of it than Paris. Just ask Rose Weissman. In the first episode of season two of The Marvelous Mrs. Maisel, the lead's high-strung, achingly chic mother hightails it to Paris after a series of upsetting revelations. "Here in Paris," she says, "I'm shatter-proof." And is there anything that a midnight stroll along the Seine, a swing by Le Bon Marché, and a breakfast of still-warm pain au chocolat can't fix? Maybe, but not much. With that in mind, we've mapped out three days' worth of strolling, shopping, eating, and trouble-dropping.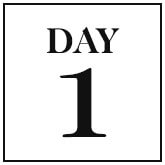 Check In

The 8th arrondissement is to Paris what SoHo is to NYC: the mass-meets-boutique neighborhood. And while the Hôtel du Rond Point des Champs-Élysées (part of Esprit de France Collection) sits a block behind the Champs-Élysées and all the traffic it brings with it, this jewel box of a hotel is postcard-perfect in its un-corporate-ness (the Eiffel Tower glitters in the background like it's auditioning). The building had been in the Vuitton family since the '20s, but its recent renovation didn't wrap up till last summer (Madame Véronique Villette Vuitton is still involved). Each of the hotel's thirty-six guest rooms is old-world immaculate, and good service runs through its Art Deco, crushed-velvet veins: The lovely staff go well beyond the call of duty, by, say, sending up a pot of chamomile (or a bottle of Gatorade) if you've overindulged the night before. Try booking a room on a top floor for the views, the balconies, and the in-room portholes (you'll be thrilled at how well this particular element works with the wallpaper and brass accents). Other than the location, this is a good home base from which to explore for two other, equally important reasons: the guests-only bar—barely bigger than a coat check and so sexy—and the basement hammam (also quite sexy).

Coffee Break

International bookshops are generally lovely. Parisian bookshops are lovelier still. And Parisian bookshops that specialize in beautiful books in our native tongue are the loveliest of all. Shakespeare and Company has sat in its perfect little lopsided spot on the Left Bank since 1951. Make like Allen Ginsberg, Henry Miller, and Anaïs Nin and stay a while. The coffee at the café next door is some of the best in the city. Before you leave, get the obligatory tote bag to bring back home.

Walk through the Île de la Cité and admire Notre Dame. Going inside inescapably involves a line the length of the island. Skip it (there are too many tourists to have a transcendental moment anyway) and walk over to the Marais and the 4th.

Walking and Shopping the Marais

You'd know a Papier Tigre notebook (or envelope or calendar or day planner) if you saw one. They're all distinctly colorful and geometric and always totally utilitarian. Another bonus of buying paper goods in bulk to hand out to friends back home? They don't take up much suitcase space at all, and they make recipients giddy with glee.

They don't let you out of CDG unless you've purchased at least seven marinière shirts during your stay in Paris. That's not true, but it should be. Maison Labiche on Rue Vieille-du-Temple is stuffed to the rafters with striped shirts of every, uh, stripe. Plus sweatshirts, chambray, and tees for every member of the family. And how's this for burying the lede: They'll embroider whatever you want right on the spot.

Love Stories hails from Amsterdam, but the lingerie is so delicate, it may as well be Parisian. The bralette-and-panty sets, which come in varying degrees of skimpiness, are a good place to start.

Walk to Café La Perle—a local institution—if you're looking for a full meal—risotto, sandwiches, really well-done fish—to sop up all that coffee. The frites are optional; the people-watching is not.

Finish at the Broken Arm. It's part café, part store. So you can sit down for an espresso and pastry break, then shop for your Carven and Comme des Garçons (not necessarily in that order), without leaving the premises.

WALK TO DINNER

Fish. Vegetables. Grains. These are the three tentpoles upon which national treasure Alain Ducasse built his Michelin-star empire inside the Hôtel Plaza Athénée. The menu is extravagant (a lot of the mostly organic ingredients have been plucked from a backyard garden…at Versailles), unpredictable (Ducasse borrows heavily from shojin cuisine), and every other adjective you might expect from a national treasure. But that's not even the best reason for taking the walk down Avenue Montaigne. This place looks like the inside of a spaceship (albeit a really chic one).
WALK TO BREAKFAST

From the hotel, a thirty-minute walk along the Rue de Rivoli—passing both the Jardin des Champs-Élysées and the Jardin des Tuileries—is an excellent way to work up an appetite for breakfast. A good thing, because you'll want to have your way with every dish on the all-day-breakfast menu at Claus. There are granolas and toasts and eggs in every conceivable incarnation, and good god, so much pastry. Get a small window table upstairs, grab a newspaper, and take your time.

But back to the granola. Claus will have you hooked one crunchy, subtly sweet, almost smoky bite in. And the tiny grocery store across the street that sells the stuff by the bag is the final piece of the master plan. There's also tea, coffee, and a dozen or so flavors of house-made jam. You'll buy all the jars you can carry with the best intentions of handing them out to friends back home. But even the best intentions…

Shop Rue Saint-Honoré

The Rue Saint-Honoré is exactly the kind of dodgy cobblestoned street you picture yourself walking along when you picture yourself in Paris. There are lots of shops to drop into, both big and small, however, these three are required. Also worth noting: The Louvre and its world-famous glass pyramid are a few steps away.

Astier de Villatte ceramics are not hard to come by outside of Paris. But seeing the delicate vases, dishes, novelties, incense burners, and etceteras all clustered together on the ramshackle shelves of the cavelike flagship is a special experience. Make sure to walk all the way to the back of the shop. You won't be sorry.

If you've been waiting for a justifiable reason to throw down for a Goyard piece, this is it. The boutique doubles as a museum of sorts, where fans of the Skittles-hued Goyardine chevron can view it applied to hundred-year-old trunks, briefcases, even dog collars.

Yes, more beautiful paper products, this time from Japan: This is Delfonics' only European outpost. It's perfect for all the letters you'll be writing home to tell your friends and parents that you're defecting for good.

LUNCH OR PASTRY (OR BOTH)

Le Meurice is one of a handful of designated palace hotels in Paris. It's grand and over-the-top, but you don't have to book a room to get a taste. Designed by Philippe Starck, the Restaurant Le Dalí is where the hotel hosts its daily afternoon tea (you can play it fast and loose, but we suggest making a reservation). This is where Cédric Grolet, the award-winning pastry chef responsible for the fruit-, cube-, and nut-shaped desserts peppering your Instagram feed, gets to play.

CULTURE CLASH

The Palais de Tokyo isn't like other museums. It's an ever-evolving space that's approachable to modern art enthusiasts, novices—even skeptics—of all ages. The unfinished walls and airy, multilevel halls allow visitors to interact with the exhibitions on a more intimate, totally unpretentious level. And it's open till midnight.

You don't have to stay that late, but you'll want to. The Palais also houses an underground dance club, Yoyo (check the calendar for concerts and events), several excellent restaurants (go to Monsieur Bleu for ravioles des langoustines with a side of Eiffel Tower), and the best damn museum bookshop this side of the Seine.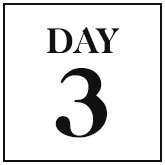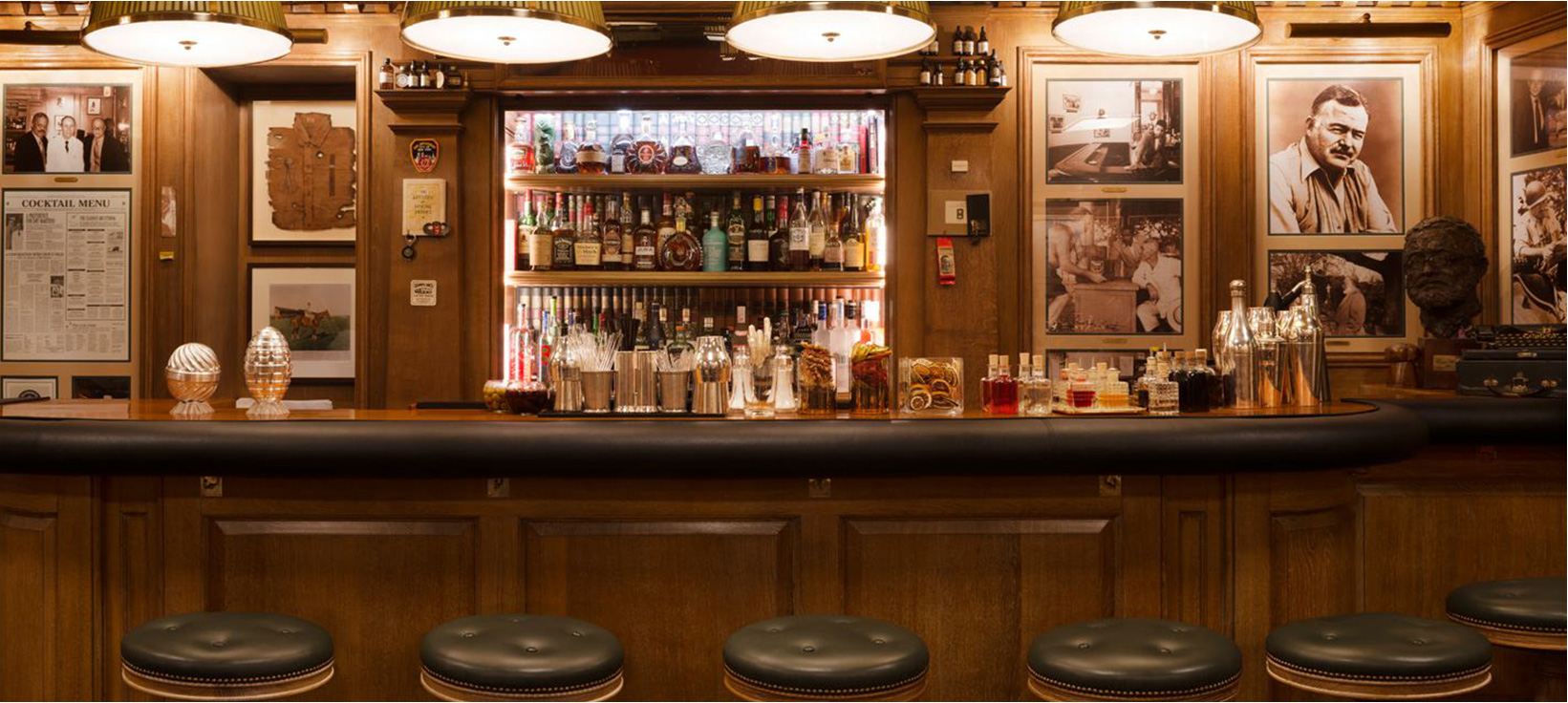 Breakfast on avenue des Champs-Élysées

A good part of the local population is of the opinion that Pierre Hermé makes the best macarons in the city. As for the éclairs, croissants, and cakes? You'll just have to do the taste-testing for yourself. This particular outpost is massive, with a sumptuous Art Deco interior to match the contents of the pastry cases, making your mission that much easier to complete.

Sacré-Coeur and Montmartre

While it's not the highest point in the city (you can probably guess what is), the panoramic views from the dome at top of the hill upon which this gleaming all-white basilica sits are your reward. (It takes a lot of stairs to get here.) Montmartre itself is steeped in history: So many of the city's famed Belle Epoque bohemians (Degas, Monet, Van Gogh…) spent their days and nights at the brasseries lining these cobblestoned streets. As a neighborhood, it's a bit of a mixed bag: This is also where you'll find the bulk of Paris's kink shops and burlesque shows.

LUNCH

While you might be tapped out on stairs by this point, buck up: The four flights that take you up to Pink Mamma's most Instagrammable dining room—it has a giant skylight for a roof!—are well worth the sore legs. There are plants everywhere, haphazardly placed furniture, mixed prints—in fact, the whole place might as well have been airlifted from Rome, right down to the menu. House-made pasta, grilled proteins, and really excellent pizza.

Shopping Pilgrimage

Le Bon Marché isn't the most historic department store in the world, nor is it the biggest, but we'd still go as far as to say that it's the hands down best. The buyers' approach to the designer edit is thoughtful and precise (from Acne biker jackets to Zespa slip-ons), the kids' floor rivals FAO Schwarz in its heyday, and the food hall…well, the food hall has a Rose Bakery tea room. They've thought of everything to keep you here (including on-site VAT reimbursement), and we're okay with that.

Dinner and Drinks

There's a certain sexiness to hotel restaurants, and Michelin-starred Pur at the Park Hyatt oozes it. Chef Jean-François Rouquette has put together a menu of flawless interpretations of classic French dishes, like gently roasted scallops, Plouguerneau abalones, and truly excellent steak. Request a seat at the chef's table and watch the magic in the open kitchen. Walk off (at least part of) your meal on the way to Bar Hemingway at the Ritz. This is in fact the trip-back-in-time bar where Hemingway (and Fitzgerald and Porter and Cooper) did some of their best thinking and drinking. It's also where you can order famed mixologist Colin Peter Field's thirty-euro, secret-recipe "clean dirty" martini.