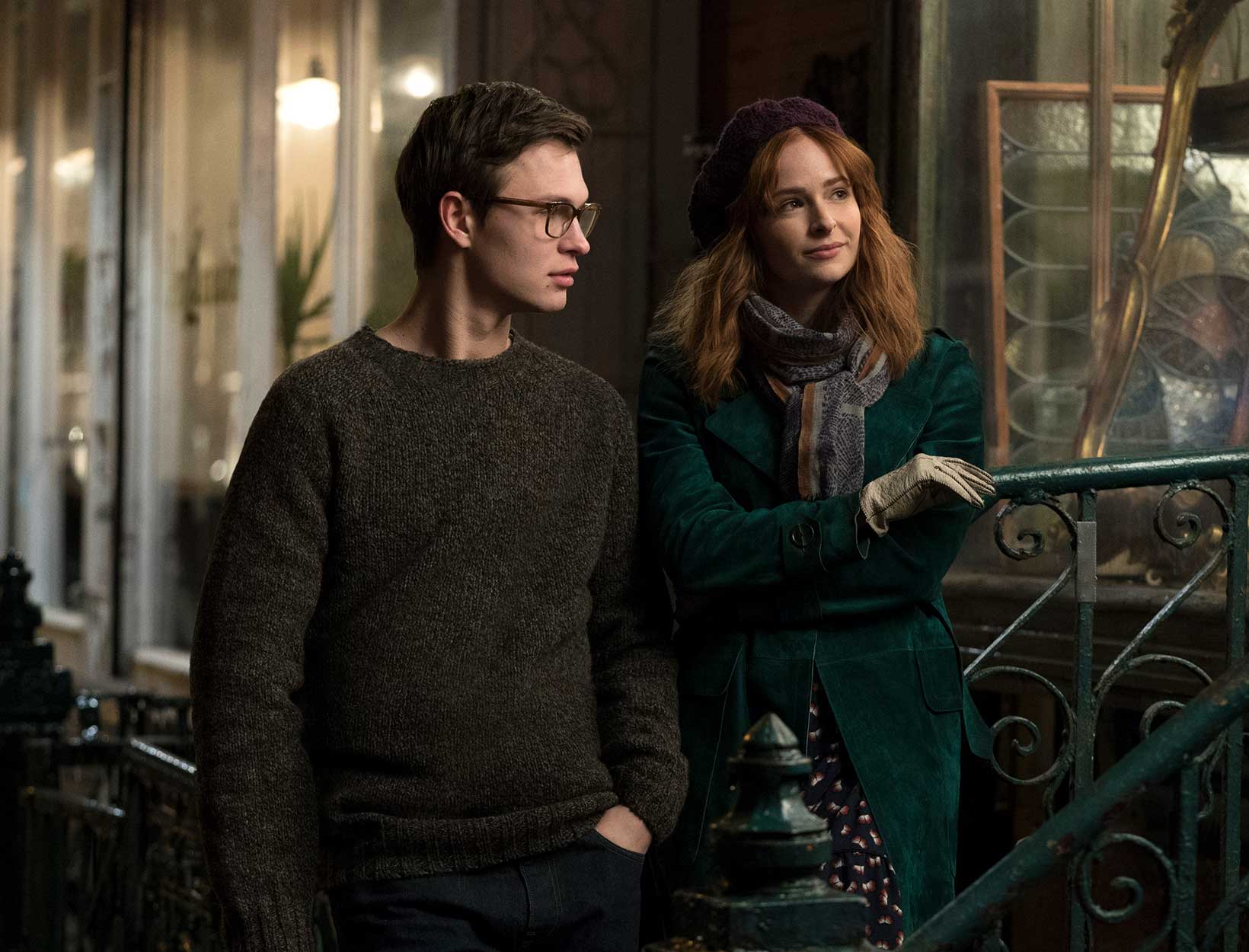 The Movie We've
Been Waiting
for,
a
New Broadway
Revival, and More
In partnership with our friends at Warner Bros.
When art of any format resonates, it feels as if you're the first to experience it. As if it were meant just for you. It unearths a well of sentiment and emotion. A film that awakens the inner child. A poem that recalls a lost friendship. A song that rekindles a passion. Or in Theo Decker's case, a painting that serves as a reminder of a time and place, of a life altered—and as a beacon of hope.
In the new film The Goldfinch, Decker—a brilliant, pained, searching young man—has treasured his beloved Carel Fabritius painting of a goldfinch as if it's an extension of himself. And in a way, it is. A relic he saved from a horrific day, the painting has accompanied him to new cities and homes. It's a constant during his evolution, from when he apprenticed with a furniture restorer in New York, to his brief but impressionable time in Nevada, to his sojourn to Amsterdam.
Keeping Decker's story close to our hearts, we've rounded up five events this fall. From the film to a new Broadway play, each one echoes a facet of Decker's—and ultimately, The Goldfinch's—journey and reminds us that beauty, however fleeting, is all around.
THE GOLDFINCH
The Goldfinch begins with thirteen-year-old Theo Decker, who is attempting to find his footing after surviving a terrorist attack that killed his mother. He is taken in by a wealthy family, where he finds himself at odds—with his surroundings, his new life, and his peers. His lifeline, the one constant he knows, is a small painting of a goldfinch he took on as his charge the day he lost his mother.
The story follows Decker as he grows into young adulthood, finding respite and warmth and danger and disappointment in unexpected places. In New York, he befriends an aging furniture restorer named Hobie—the sort of unconventional father figure that only a city like New York can offer. And he crosses paths with Pippa, a girl he first saw the day of the attack. Later, Decker travels from the Upper East Side of Manhattan to the outskirts of Las Vegas to stay with his alcoholic, gambling father. There he befriends Boris Pavlikovsky, an energetic, wild, impetuous young man who captivates Decker with his wit, his foreign outlook, and his equally troubled adolescent path.
Based on the Pulitzer Prize–winning novel, this film feeds every sense and emotion. There is suspense, mystery, beauty, fear, revelation, redemption. And above all else, there is love. With impeccable performances by Nicole Kidman, Sarah Paulson, Luke Wilson, Ansel Elgort, Jeffrey Wright, Oakes Fegley, Finn Wolfhard, and Aneurin Barnard, it's an experience that will leave an indelible mark on your soul—and make you feel as though you're the first to ever see it.
The Goldfinch, directed by John Crowley, is in theaters everywhere September 13.
Ezequiel Farca +
Cristina Grappin

Architectural firm and design studio Ezequiel Farca + Cristina Grappin is in the business of creating visually arresting interiors. Light-filled modern homes that play with texture and depth and light. Dark restaurants that defy size and scale. The two architects, Farca and Grappin, always weave in inspiration from their Mexican heritage, working with timeless natural materials and including pieces by Mexican artists in each project. They have offices in Mexico City and Milan and are, this fall, expanding their footprint to include an office in Los Angeles, where Farca has recently moved. In celebration of the expansion, the team is releasing a book of their work, which will feature their grand Mexican modernist projects and small line of furniture. It's the next best thing to living in one of their otherworldly spaces.

Ezequiel Farca + Cristina Grappin is in stores October 8.
Pop-Up Magazine's Escape Issue

There's nothing like Pop-Up Magazine. The best way to describe it—which doesn't quite do it justice—is that it's a magazine, cover to cover, come to life. The all-star lineup of reporters and writers become performers, with their stories scored with live music and gorgeous animation. Just as you would if you read an excellent magazine from beginning to end, you'll encounter stories that will make you laugh, some that will likely make you cry, and even a few that might move you enough to act. This fall, you can experience the issue in San Francisco, Oakland, San Diego, LA, Vancouver, D.C., New York, and Chicago.

Pop-Up Magazine The Escape Issue opens September 20.
The Rose Tattoo

The relationship between passion and pain is examined in this Tony-winning Tennessee Williams romantic comedy about a grieving widow who falls for a steamy new lover. The play, which originally premiered in 1951, centers around Serafina Delle Rose, a fiery yet devoted Italian American woman who becomes unhinged after her husband's death and projects her suffering onto her daughter and everyone around her. With Marisa Tomei playing the widow (a role she also played three years ago at the Williamstown Theater Festival), this Broadway revival is about resiliency and life after loss—and the messiness, humor, and strangeness of it all.

The Rose Tattoo opens October 15 at the American Airlines Theatre.
Easily among the world's most recognizable—and memorable—modern works, Yayoi Kusama's Infinity Mirror Room installations bring as much joy to people as they do, for some, a sense of pause and reflection. We'll never get tired of exploring the Japanese artist's wonderfully color-happy, polka-dotted world anywhere it goes. This time, Kusama's back at New York's David Zwirner gallery with all-new work, including paintings, sculptures, and another immersive room that's likely to draw long waits and lines. If you're lucky enough to get in to see it this fall, our tip is to put down the camera phone and soak in her intricate works on canvas.

On view at David Zwirner from November 9 through December 14.
You can read more about The Goldfinch here.