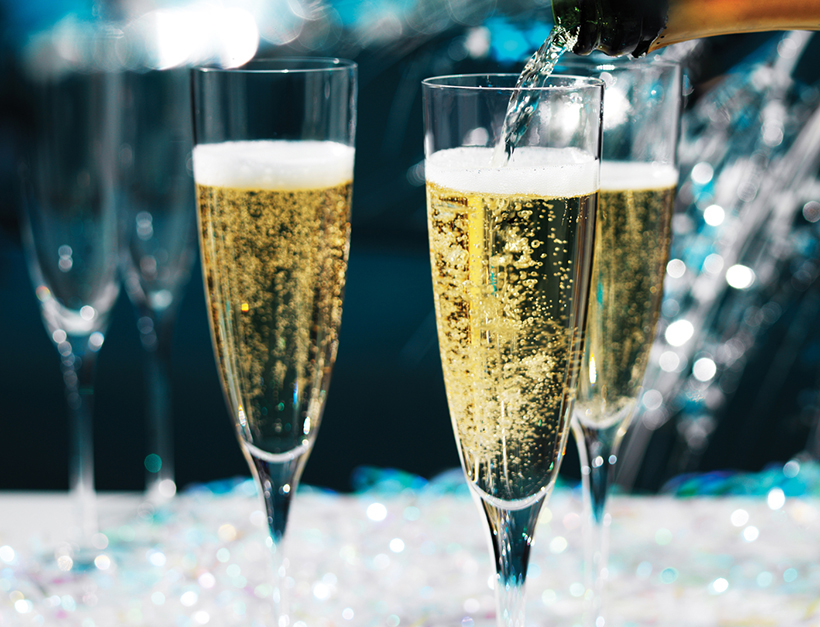 The Anti-New Year's Itinerary
New Year's Eve often comes loaded with the pressure of having an epic night—though more often than not, going out is synonymous with over-boozed crowds and gross overpricing, making the whole thing more tedious than magical. So much so, that it's almost cooler to skip the shenanigans altogether. The itinerary below is all about embracing the decadence of NYE while validating the decision to stay in—because champagne tastes just as good on the couch as it does in a club.
On-Demand Massage
While everyone else is out scrambling for a blowout, book yourself an at-home afternoon massage instead: These apps make it blissfully simple.
Easy—But Indulgent—Dinners
Tradition dictates decadence, and these recipes offer it in spades, with barely any cooking involved.
It's not difficult to make blini from scratch, but on a night when you're treating yourself, we think the cooking should be left to an absolute minimum. Plus, the blini available in grocery stores these days are downright delicious. Serve these as an appetizer for guests or make a bunch and eat them for dinner in front of a good holiday movie.

The perfect indulgence for an anti-New Year's Eve dinner, this grilled cheese pairs perfectly with a glass of champagne and a good movie. If a fresh truffle isn't in the budget or you can't find one, these grilled cheese sandwiches are still divine with a little white truffle oil instead.
Movies That Never Disappoint
The only way to guarantee a movie-perfect New Year's Eve is with, well…a movie.