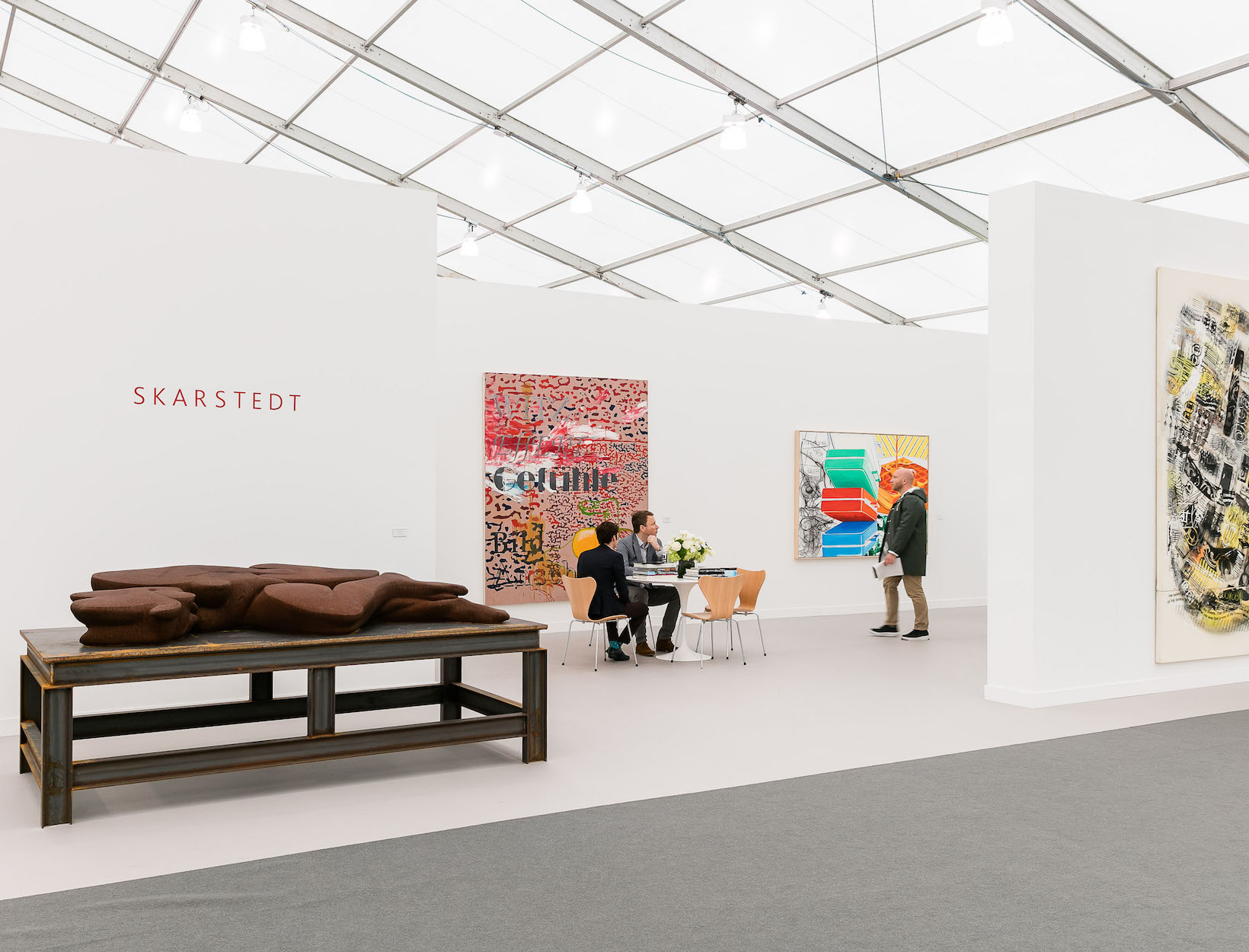 Style Agenda: Collector's Edition
In partnership with our friends at

In New York (or at least in the Brooklyn Botanic Garden), the start of spring is signaled by the cherry blossoms, which seem to take over the city overnight. It's right around this time of year that the flurry of art fairs and auctions also kicks into high gear. Art fairs and auctions are either for you or they're not—and if they're not, well, maybe they should be.
GEM DANDY

WHAT:
Sotheby's April Jewelry
Auctions: Fine Jewels,
The Jeweler's Eye:
The Personal Collection
of Fred Leighton,
Magnificent Jewels
DATES:
April 13-18, 2018
WHERE:
Sotheby's New York
From April 13 through 18, over 500 big-ticket jewels will be on view at Sotheby's—which is very open for browsing. Highlights are: Fine Jewels (we're partial to the trio of diamond bands) and vintage jewelry dealer Fred Leighton's personal collection of Georgian, Victorian, and Art Deco gems plus personal furnishings. Then there's the Magnificent Jewels auction, which is exactly what it sounds like. This is where you come to see a 53-carat sapphire or, if that seems too extravagant, a 45-carat emerald, from jewelers like Van Cleef & Arpels, Cartier, and Tiffany & Co.
FRIEZE FRAME

The first weekend in May can mean only two things, Cinco de Mayo—and Randall's Island. In other words, for those not celebrating Mexico's victory over the French empire, there is the Frieze New York art fair, an annual event that brings the art world smack into the middle of the East River. Here, under a tent of generous natural light, 190 galleries from 30 countries will be on display. Yes, the OGs will be there—Gavin Brown's Enterprise, Gagosian, Salon 94, Pace, and their ilk. But we're even more excited to see the smaller galleries, like Essex Street and JTT, which will be making their first appearance at Frieze.
One thing to note: For the first time at the tents, there will be live performances, appropriately called Live. It will be a series of performances and interactive events curated by Adrienne Edwards, curator at large at the Walker Art Museum. And a piece of good news if you're three hours behind: West Coasters who can't make the trip have their own fair to look forward to in 2019—For Your Art's Bettina Korek will oversee LA's first Frieze at Paramount Pictures Studios.
ON VIEW
MERRIL WAGNER, SANGUINE FIVE A, 1977. Conte crayon and gaffers tape on plexiglass. Courtesy of the
artist and Zürcher Gallery, New York.
CHARLES HARLAN, RCL, 2017. Wood, fiberglass, plastic, stainless steel. Courtesy of JTT, New York.
EMMA AMOS, AMERICAN GIRL, 1974. Etching. Courtesy of the artist and RYAN LEE Gallery, New York.
FINERY AT ITS FINEST

The Netherlands-based Fine Art Fair (or TEFAF if you speak Dutch acronym) returns to the Upper East Side for its fourth season with an emphasis on contemporary masterpieces from 1945 to the present. It takes place at the Park Avenue Armory, which, if you haven't been, is reason enough to go. And if you have been, then you'll likely be drawn back for the curated selection of art, furniture, objects d'art from masters like Cy Twombly and Pablo Picasso as well as pieces from galleries like Hemmerle, Gladstone Gallery, and Matthew Marks. But no matter how many times you've been, the hundreds—scratch that, thousands—of tulips flown in from Holland are reason enough to go (again).
ON VIEW
JUACQUES DUMOND, CREDENZA, 1968. Formica, cherry wood, painted steel base,
felt-lined interior, 34.3 x 118.5 x 20.5 in.
BIRGER KAIPIANEN, DISH, 1960s. Glazed stoneware, 11 x 58 cm (4.3
x 22.8 in.). Signed 'Kaipiainen Arabia.'
PABLO PICASSO, PERSONNAGE DE
PROFIL (JACQUELINE), 1960. Ink on buff paper, 13 2/3 x 9 3/4. Signed, dated
and inscribed upper left "pour Henri
Matarasso/son ami Picasso/le 13.12.60."