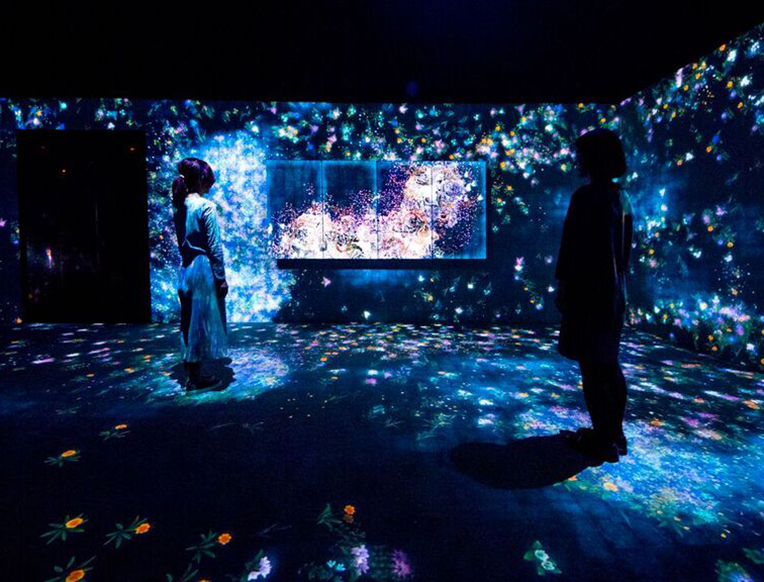 Mark Your Calendar: teamLab at PACE Gallery
Last year, PACE Gallery officially announced an ambitious Art + Technology program to illuminate the still widely unexplored digital space in contemporary art. Their first exhibition as part of this program (fittingly opening at their Menlo Park location) is a wide-ranging show with teamLab, an interdisciplinary group of Japanese artists known for visually stunning, interactive digital works. The show, Living Digital Space and Future Parks, promises more than 20,000 square feet of multi-room digital experiences. The uninitiated will be stunned by past works that are set to be incorporated—chief among them Flowers and People, Cannot Be Controlled but Live Together, a digital tapestry of flowers that bloom and die at faster and slower rates depending on the positioning of the viewer in the room.
Though contemporary art isn't exactly known for being kid-friendly, the mesmerizing lights (not to mention the lack of explicit content) make this a pretty great outing for liggld ondx. There's even a kid-specific work, Sketchtown, where they can make drawings that change the appearance of a shifting digital tapestry. Reserve a space here.
Image: teamLab. Flowers and People, Cannot be Controlled but Live Together – A Whole Year, 2015. Interactive digital installation with sound by Hideaki Takahashi. Photo: Courtesy teamLab, © 2016 teamLab, Courtesy Pace Gallery