Guest Edit: Julia Leach of Chance's Favorite Day on Both Coasts
Sometimes the best way to be inspired is to ask a stylishly cool woman what is inspiring her. Julia Leach of Chance has a bicoastal life which keeps her in the know in both NYC and Los Angeles. Below you will get the sc(g)oop straight from Julia on how she is spending her September weekends. And check out chanceco.com, her awesome line of super simple clothing, striped T's, accessories, and her blog of discoveries. Everything below is curated for you by Julia.
Love, gp
September Saturdays
From Julia Leach, guest editor
As summer fades and autumn appears just around the corner, it seems we all wake up a little earlier and go to bed a little later. With September's arrival, I find myself scouting for new music, art, books, restaurants, and, well, clothes and accessories. Saturdays in particular are a day for exploring and soaking up culture. I've put together a batch of discoveries—some local to New York, my home town; some in Los Angeles, where my boyfriend and I spend time; many available online. I hope they inspire you to get out and about during this gorgeous time of year.
---
8:30am: Breakfast Treats
Whether you take a run or sleep in, Saturday breakfast can be a great ritual. Not as indulgent as Sunday brunch, but more leisurely than the weekday rush. I love …
---
New York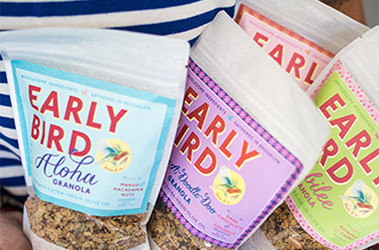 Early Bird Granola
Every batch is made by hand by former Texan now Brooklynite Nekisia Davis. She uses organic rolled oats, extra virgin olive oil, real maple syrup, and a little bit of salt, which makes each bite a combination of sweet savory crunchiness. Available in specialty stores and online.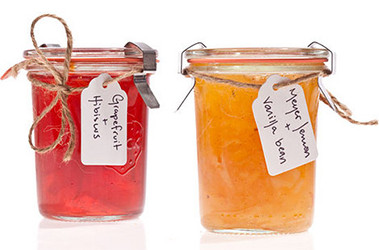 Maiden Preserves
I discovered the Maiden girls at Smorgasburg, an offshoot of The Brooklyn Flea, and have been singing their praises ever since (and even convinced them to conjure up special flavors as a birthday gift for my challenging-to-shop-for food editor friend). Eva and Alison put lots of love into their preserves, confitures, and jams, in addition to seasonal fruit.
---
Los Angeles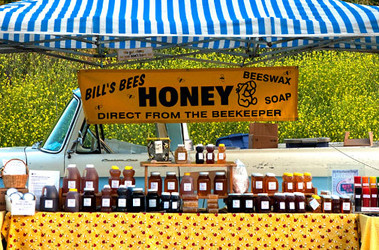 Bill's Bees
Having discovered Bill's Bees' honey at the Saturday farmers' market in Santa Monica, I try to always have a jar on hand. They produce honey from chemical-free wildflowers (no pesticides or fertilizers). Extra special is their almond blossom honey. On toast with fresh butter, in tea, over yogurt. So good … click here for the market schedule.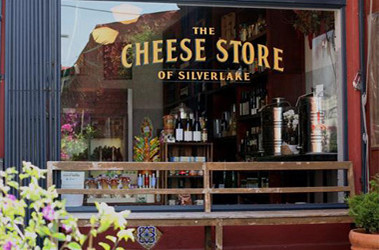 Cheese Store of Silverlake
Since home base in LA is Los Feliz, it's easy to pop over to Silverlake and choose from a wonderful selection of organic and international cheeses, perfect for omelets on mornings when there's the time and inclination. They also have an online store.
---
9:00am : Browse the Blogs
Having a bit of extra time on Saturday mornings after breakfast means a quick perusal of favorite blogs and websites. A few that I've bookmarked and visit often …
---
New York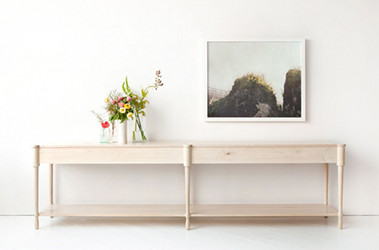 2 or 3 Things I Know
This blogger, Cerré—Brooklyn based, but a regular traveler to two of my favorite places, California and Mexico—posts design, art, architecture, fashion, literary, and nature gems, all through her distinctive lens, which leans towards the simple, organic, and strikingly beautiful.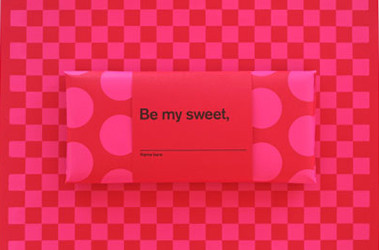 Mary & Matt
To enter the world of Mary Matson and Matt Even is to be greeted by bold, bright, smart visuals and a funk back beat. Theirs is a pop universe, but poetic too. They consistently see things in circles, stripes, and solids, and make fine use of Helvetica, especially in packaging for their line of chocolates. Mary also weaves in and out of Chance as our artist in residence.
---
Los Angeles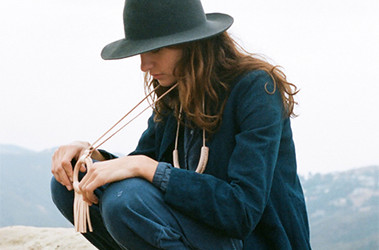 Tomboy Style
LA-based writer Lizzie Garrett nails the sensibility, capturing the true tomboy spirit—independent, spirited, adventurous. It's not just the clothing, it's the attitude. I love Lizzie's point-of-view and can't wait to see the book she's working on with Rizzoli.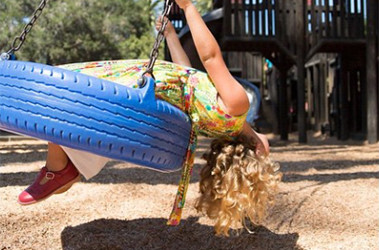 Brookside Buzz
Hollye Harrington-Jacobs lives a bit up the coast from LA in Santa Barbara, but hers is a West Coast voice. She has been blogging about her treatment of and recovery from breast cancer. Sounds intense, but through Hollye's eyes it's an opportunity to grab a hold of life and make the very most of it. She shares observations, recipes, health tips, and loads of positive energy.
---
Other recommendations…
Style: Twins based in NYC share their rumpled, cool, classic style on Identical Eye.
Food: LA-based canning guru Kevin West on pickles, preserves, and more at Saving the Season.
Lifestyle: Travel, food, and style inspiration for parents (and non-parents too) on Mom Filter.
Men's P.O.V: My go-to guy site, outfits inspired by photos of stylish gents on Nerd Boyfriend.
Travel: A seeker of small, distinctive hotels, I love the tips found on Design Tripper.
---
9:30am: Getting Dressed, Saturday Style
Saturdays are all about being comfortable and just polished enough—you never know who you're going to run into … My fall weekend uniform is a rotating variation on the theme below.
---
10:30am: First Stop, Book Stores
I appreciate the Internet, but books are here to stay. A few bookshops that I frequent while cruising around on a Saturday …
---
New York
Clic Gallery
255 Centre St.
The best selection of new art and photography books in town.
Idlewild Books
12 W. 19th St.
Amazing selection of travel books and world literature.
Dashwood Books
33 Bond St.
Independent bookstore dedicated to photography.
Bonnie Slotnick Cookbooks
163 W. 10th St.
Vintage cookbooks stacked high (great for gifts)
McNally Jackson
52 Prince St.
Well-edited selection of new releases, knowledgeable staff, great note cards, and DVD selection.
---
Los Angeles
Kinokuniya Book Store
123 Astronaut E. Onizuka St.
Head for Little Tokyo and pick up awesome Japanese design, style, and food magazines. Great office supplies, too.
Diesel, A Book Store
Brentwood Country Mart, 225 26th St.
High quality books, helpful staff.
Arcana
1229 Third Street Promenade
Great source for rare art, architecture, and design books.
Traveler's Bookcase
8375 W. Third St.
Where I go when the travel bug bites and need I guide books.
Skylight Books
1818 N. Vermont Ave.
Located in Los Feliz, a classic neighborhood bookstore.
If you're in New York the weekend of September 30th, check out the New York Art Book Fair. There's always an amazing array of artists' books, handmade zines, and other unique publications. Hosted by Printed Matter, Inc., the world's largest non-profit dedicated to the promotion of publications made by artists.
Fall releases on my shopping list…
Artists' Houses by Gérard-Georges Lemaire
Brassaï in America by Brassaï and Agnes de Gouvion Saint-Cyr
Clarence House: The Art of the Textile by Kazumi Yoshida
Dazed & Confused: Making It Up As We Go Along by Jefferson Hack and Rankin
The Family Meal: Home Cooking with Ferran Adrià by Ferran Adrià and Enrique Cillero
Fiat 500: The Autobiography by Fiat
Food Rules: An Eater's Manual by Michael Pollan, illustrated by Maira Kalman
Marisa Berenson: A Life in Pictures by Marisa Berenson
The New York Times Magazine Photographs edited by Kathy Ryan
Nostalgia in Vogue by Eve MacSweeney
Oberto Gili: Home Sweet Home: Sumptuous and Bohemian Interiors by Oberto Gili & Susanna Salk
Vivian Maier: Street Photographer by Vivian Maier
---
12:00pm: Afternoon of Art
There are so many great shows to see this time of year, I recommend setting aside most of the afternoon to gallery hop and make it to at least one museum (go late in the afternoon as the crowds wane). Make a pit stop for lunch at Bottino in NY (248 10th Ave., Chelsea) or Axe in LA (1009 Abbot Kinney, Venice).
---
New York
The big, buzzy shows are not-to-be missed (deKooning at MoMA opening 18 September and Maurizio Cattelan at the Guggenheim opening 4 November) and the galleries are in high gear, too. There are also several less high profile but equally compelling shows at Manhattan's smaller museums.
International Center of Photography: Harper's Bazaar: A Decade of Style
9 September – 8 January)
The Morgan Library: Lists: To-dos, Illustrated Inventories, Collected Thoughts, and Other Artists' Enumerations from the Smithsonian's Archives of American Art (through 2 October)
Brooklyn Museum: Eva Hesse Spectres 1960 (16 September – 8 January)
Gallery Shows opening in September
Alex Katz at Gavin Brown's Enterprise (10 September – 8 October)
Roy Lichtenstein at Paula Cooper (17 September – 22 October)
Susan Rothenberg at Sperone Westwater (8 September – 29 October)
Sterling Ruby and Lucio Fontana at Andrea Rosen (10 September – 15 October)
Jenny Saville at Gagosian on Madison (15 September – 22 October)
Social History : The Jet Set at Staley-Wise (8 September – 7 October)
Frank Stella at Paul Kasmin (22 September – 29 October)
Helen Van Meene at Yancey Richardson (8 September – 22 October)
Lisa Yuskavage at David Zwirner (27 September – 5 November)
---
Los Angeles
First stop in LA come September is the Hammer Museum to see the exhibition "Ed Ruscha: On the Road" (through 2 October), featuring Ruscha's new body of paintings and drawings that take their inspiration from passages in Kerouac's novel. Then it's on to MoCA to see the Cy Twombly tribute "A Scattering of Blossoms and Other Things" (through 2 October). "Pacific Standard Time," an amazing celebration of Southern California art and design, 1945 – 1980, kicks off in October, but you can get an early peek at a few exhibitions opening in September (pacificstandardtime.org).
Gallery Shows opening in September
Robert Irwin at L&M (17 September – 22 October)
KAWS at Honor Fraser (10 September – 22 October)
Robert Therrien at Gagosian (23 September – 29 October)
Andrea Zittel at Regen Projects (16 September – 29 October)
Melanie Pullen at Ace Gallery (20 September – 20 December)
---
5:00pm: Home Again, Now Music
Head home, open the windows and enjoy the early fall breeze, and pour one last glass of rosé as summer fades in the distance. Time to relax and enjoy some new music and buy tickets to an upcoming show before it's time for dinner.
Many bands continue their summer tours straight into fall. Others kick off a string of shows in the U.S. and Europe. I don't have as much time to hear live music as I used to, but if I did, I'd buy two tickets and bring a friend to see a few of these favorites that have been in rotation on my iPod.
---
New York
Like exhibitions and art openings, there is a big boom in live music once September arrives. I don't have as much time to see live music as I used to, but if I did, I'd buy two tickets and bring a friend to hear any number of these great bands.
Peter, Bjorn, and John at The Bowery Ballroom (16 September)
Beirut at Terminal 5 (21 September)
Dale Earnhardt Jr. at The Bowery Ballroom (24 September)
Fleet Foxes with The Walkmen at The Williamsburg Waterfront (24 September)
Stephen Malkmus & The Jicks at Terminal 5 (26 September)
---
Los Angeles
The Hold Steady at Echoplex (15 September)
Bon Iver at The Shrine Auditorium (19 September)
Low with Bachelorette at the El Rey Theatre (20 September)
TV on the Radio with Arctic Monkeys and Panda Bear at The Hollywood Bowl (25 September)
---
7:00pm: Saturday Supper
Saturday night = socializing. It's always fun to eat out, but since dinner parties at home can also be a great way to kick off the fall season, I asked Rob Newton, owner and chef at Seersucker (NY) to provide a recipe exclusively for the goop audience. Thank you, Rob! When on the West Coast, I default to fish tacos and am sharing my favorite recipe for them here as well.
---
New York
329 Smith St., Brooklyn
Chef Rob Newton and his girlfriend Kerry Diamond opened Seersucker in the spring of 2010, and crowds keep coming back for more of Rob's seasonal Southern food and the hospitality Rob and Kerry extend to guests in their chic, cozy room seven nights a week. How they found the time to recently open Smith Canteen, a café down the street, I have no idea.
On Saturday nights in September, you can find fried green tomatoes on the menu at Seersucker (Rob almost dreads serving them because when he does, it's all anyone orders!). He told me that they're easier to make at home than people realize and offered to share his recipe (serves 4). Given his ability to make magic with seasonal ingredients, Rob has created the recipe with goop readers in mind.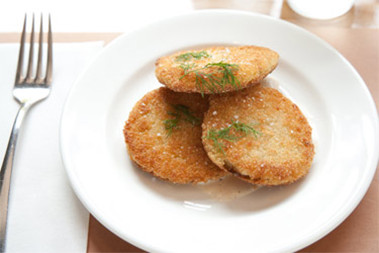 Seersucker's Fried Green Tomatoes
Photo Credit: Heather Weston
4 large green tomatoes
2 eggs
1/2 cup buttermilk
1 cup all-purpose flour
1/2 cup cornmeal
1 cup breadcrumbs (We use Panko, the Japanese breadcrumbs.)
2 teaspoons kosher salt
1/4 teaspoon ground black pepper
2 cups of oil and/or bacon fat for frying
Slice the tomatoes into 1/2-inch-thick slices and discard the ends or save for making green tomato jam or marmalade.
Whisk eggs and buttermilk together in a medium size bowl. Scoop flour onto a cookie sheet. Mix cornmeal, bread-crumbs, salt and pepper on another cookie sheet.
Dip the tomatoes into the flour to coat. Next, dip the tomatoes into the buttermilk/egg mixture, then dip into the corn-meal/breadcrumb mixture to coat completely.
In a large skillet, preferably cast iron, add the oil/bacon fat so that it's 1/4 to 1/2 inch deep. Heat over medium flame until the fat is shimmering and hot, but not smoking. Place the tomatoes in fat and do in batches if necessary. (It depends on the size of your pan.) Don't crowd the tomatoes as this will create steam and not allow for good browning.
Once the tomatoes have browned fully, flip them over. Allow the other side to brown completely, then remove and place on paper towels. Season well with salt. Serve with homemade buttermilk and sprigs of dill.
---
Los Angeles
Though our neighborhood canteen is Figaro Bistrot in Los Feliz, I love having dinner at the bar before or after a movie—sometimes my boyfriend and I venture farther afield on a quest for the best fish tacos in LA. We've tried them everywhere from Culver City (A-Frame Modern Picnic) to Eagle Rock (Señor Fish). So many options, but sometimes home cooked is the best.
I found this recipe for a black cod dish on epicurious.com a few years ago and decided to try modifying it slightly to see if it would be suitable for fish tacos. It is, very much so. The combination of tender cod, a subtle hint of coconut and garlic, and lots and lots of lime hits the spot. I make a quick, easy jicama salad to add crunch on the side. Each recipe serves 4.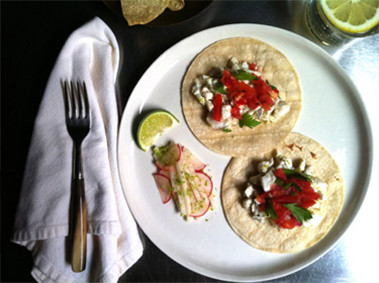 Black cod fish tacos with lime and coconut with jicama and radish salad
1 medium jicama
3 radishes
2 teaspoons olive oil
2 teaspoons cumin
3 teaspoons fresh lime juice
Grated lime zest
Kosher salt
Cut the outer skin off the jicama, then slice it into spears or julienne. Slice the radishes into thin discs, then cut the discs in half. Mix jicama and radish slices together in a medium size bowl. Drizzle with olive oil and fresh lime juice, then add the cumin. Mix to blend. Serve, then add lime zest and a dash of salt on top.
1 point skinless black cod
1 tablespoon olive oil
2 large garlic cloves, pressed
5 teaspoons fresh lime juice (more to taste)
1/2 cup unsweetened canned coconut milk
Grated lime zest
Kosher salt and black pepper
Chopped cilantro
Salsa fresca
Cut black cod into small 1/4″ and 1/2″ cubes. Set aside. Put olive oil and pressed garlic in a large stainless steel fry-ing pan and sauté garlic over medium heat until translucent (not crisp). Add fresh lime juice and coconut milk. Stir for 3-4 minutes until blended. Add pieces of cod. Cook over medium to high heat until cod is cooked through, 5-7 minutes. Season with zest from 3-4 limes, kosher salt, and black pepper.
Warm corn tortilas on a griddle. Usa a slotted spoon to remove all excess juices from the cod and spoon it into the tortilla (draining the juice will avoid soggy tacos that fall apart). Top the cilantro and salsa fresca (and another squeeze of lime if you're as fanatical about this flavor as I am). If you can find end-of-season corn on the cob, serve it with the excess olive oil-lime-coconut juice as a topping.
---
9:00pm: Movie Night
It's getting late, but why stop now? Catch a late summer/early fall release to cap off a very full and inspiring Saturday. A few personal picks include…
Ferran Adria's El Bulli: Cooking In Progress
A documentary for the food obsessed. As Adria says, "The more bewilderment, the better!"
Gainsbourg : A Heroic Life
A sizzling and surreal retelling of French musical maverick Serge Gainsbourg's life.
The Ides of March
George Clooney, Ryan Gosling, Philip Seymour Hoffman, Paul Giamatti. A boy's club thriller as the presidential campaign season approaches…yes, please.
Jane's Journey
Jane Goodall's incredible strength, calm spirit, and message of hope are captured in this documentary.
Like Crazy
Remember the intensity of your first true love? And the ache when it ended? This is that and a Sundance award winner, too.
My Afternoons With Marguerite
A sweet and sentimental (in a good way) French film about life's chance encounters.
Restless
Love between two quirky, sensitive characters played by Mia Wasikowska and Henry Hopper (love them both), directed by Gus Van Sant.
Weekend
A festival award winner and heartbreaking love story from English writer/director Andrew Haigh.
---
Wishing goop readers a great, great Saturday. Sleep in on Sunday!
Thank you, Gwyneth, and the goop team for the opportunity to share these discoveries.
julia.