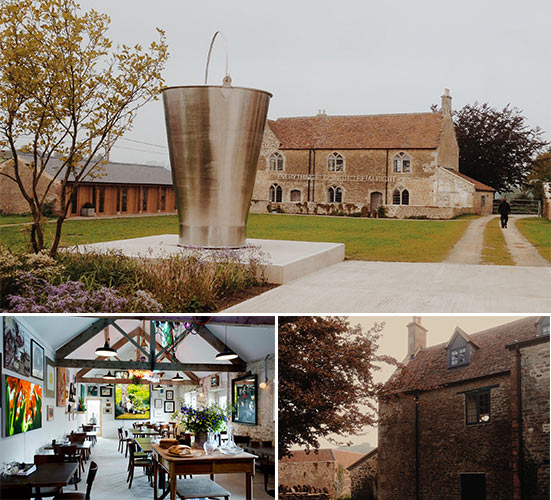 Hauser & Wirth, Somerset
Gallerists Iwan and Manuela Wirth, of Hauser & Wirth, are known for never having lost an artist to another gallery—and they're also known for their unabashed love of art, which is fully evidenced by this stunning public art complex in the town of Bruton. Occupying a working cattle farm, this makes for a pretty amazing daytrip out of London: Along with a string of elegant barn-turned-gallery spaces, there's also a fantastic restaurant (Roth Bar & Grill), an art-filled farmhouse you can rent, and as of this week, Piet Oudolf-designed gardens.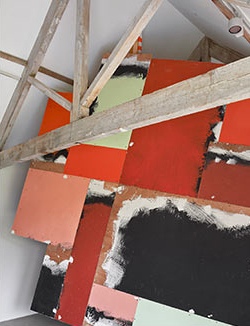 Gallery
Designed by Parisian studio Laplace, the original barns have been transformed into elegantly minimal spaces. The opening show is an installation by Phyllida Barlow, an influential, yet—until now—relatively under-the-radar retired professor from London's Slade. Next up: Pippilotti Rist, showing, among other things, film footage from a year spent living in Bruton.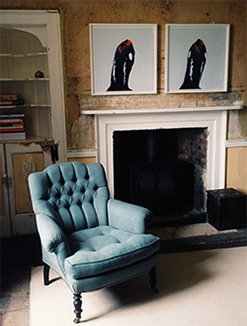 Farmhouse
Luis Laplace redecorated the original farmhouse using furniture and fixtures sourced at local flea markets and antique shops, and this, mixed with art from the gallery's collection, makes for some pretty striking interiors. With only six rooms, it's ideal for a weekend party (and at this point, probably booked for months to come).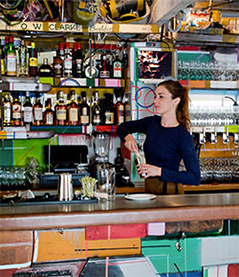 Roth bar & Grill
The Wirths recruited Catherine Butler, who runs At The Chapel—a popular local bakery, restaurant, and hotel, to run Roth. The bread is from her bakery, the produce is grown locally, and much of the meat comes from the surrounding cattle farm: It's simple, heavenly food. Plus, the bar-turned-musical-instrument—incorporating tools, instruments, and odds and ends from the farm—was built by artist Dieter Roth's son and grandson, Bjõrn and Oddur. (Hauser & Wirth in New York opened with a similar Roth-made drinking hole.)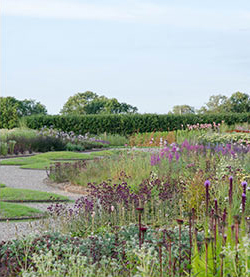 Gardens
Piet Oudolf—who designed NYC's High Line—employed his abstract take on landscaping here. There's also an exhibition of his plans for many other gardens, including the High Line, giving a real sense of his truly unique, almost painterly style.