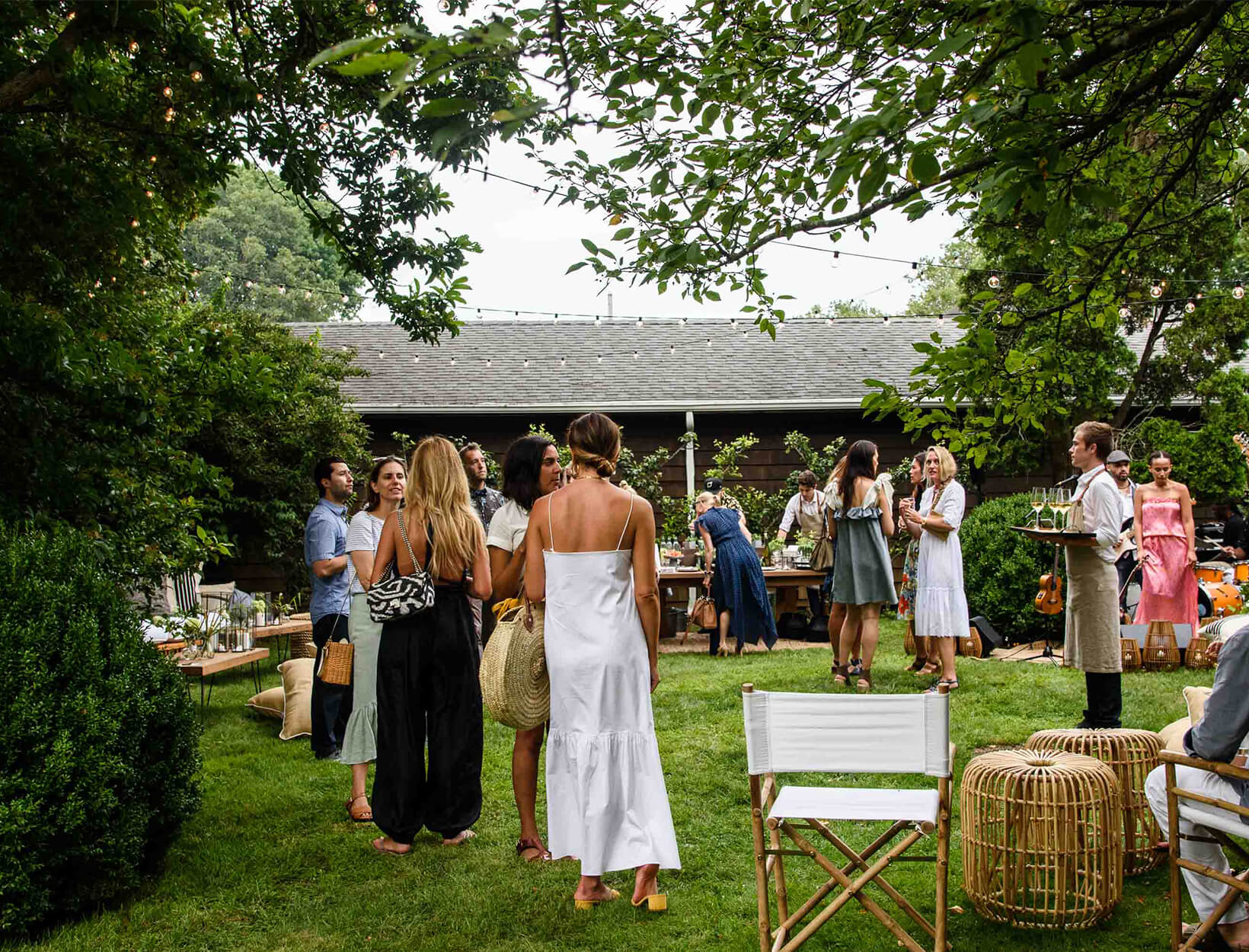 Summer Scrapbook
Garden-to-Glass Cocktails,
a TA Sweat Session & a Tricked-Out
Lemonade Stand

WHAT:
Summer Soiree with The Dorsey
at The Venetian at goop MRKT
DATE:
Thursday, July 20
WHERE:
goop MRKT,
Amagansett, New York
Being that summer is synonymous with cocktails, hooking up with The Dorsey at The Venetian to plan the booze program for our summer kick off at goop MRKT Amagansett was a no-brainer. And not just any booze, either: Bartender Sam Ross's concoctions leaned heavily on farm-fresh ingredients and slightly tweaked—yet time-honored nonetheless—recipes, resulting in a winning trio of drinks. (Get the recipes for two you can make at home here.)
Photos: Hannah Thomson for goop
The kid's table.

Prada, fun-sized.

These went freaky fast.

An Invisible Exports-curated
Framebridge gallery wall. (These
guys can frame anything.)

Sam Ross slinging summer cocktails.

Landmark Wines:
We've been guzzling
this stuff all summer.
The #bosslady
wears Prada.

From the goop veggie patch.
WHAT:
goop x Reebok Host
Tracy Anderson Studio Class
DATE:
Saturday, August 5
WHERE:
Tracy Anderson Method Studio,
Watermill, NY
No stranger to this particular pocket of Long Island, Tracy Anderson led a group of Reebok-clad attendees through an energizing dance workout at her sunny Watermill studio; pressed juice served as well-earned cool-offs post class.
Follow the leader.

How the #TAmily does Shavasana.

Pressed Juicery
hydration station.
WHAT:
Next-Level Lemonade Stand
with Despicable Me 3
DATE:
Sunday, August 6
WHERE:
goop MRKT,
Amagansett, New York
In addition to the obligatory fresh-squeezed lemonade, the lemonade stand—set up in our garden in honor of the Despicable Me 3 x goop littles shop at goop MRKT—treated our tiniest guests to sweets (the cotton candy was a fan favorite), games, and just-for-us themed gear.
#

🍋

🍋

🍋

Hosts Candace Miller (of Mama and Tata),
Molly Sims, and company.
Rachel Zoe and her
little Minion.

Smiles for miles.