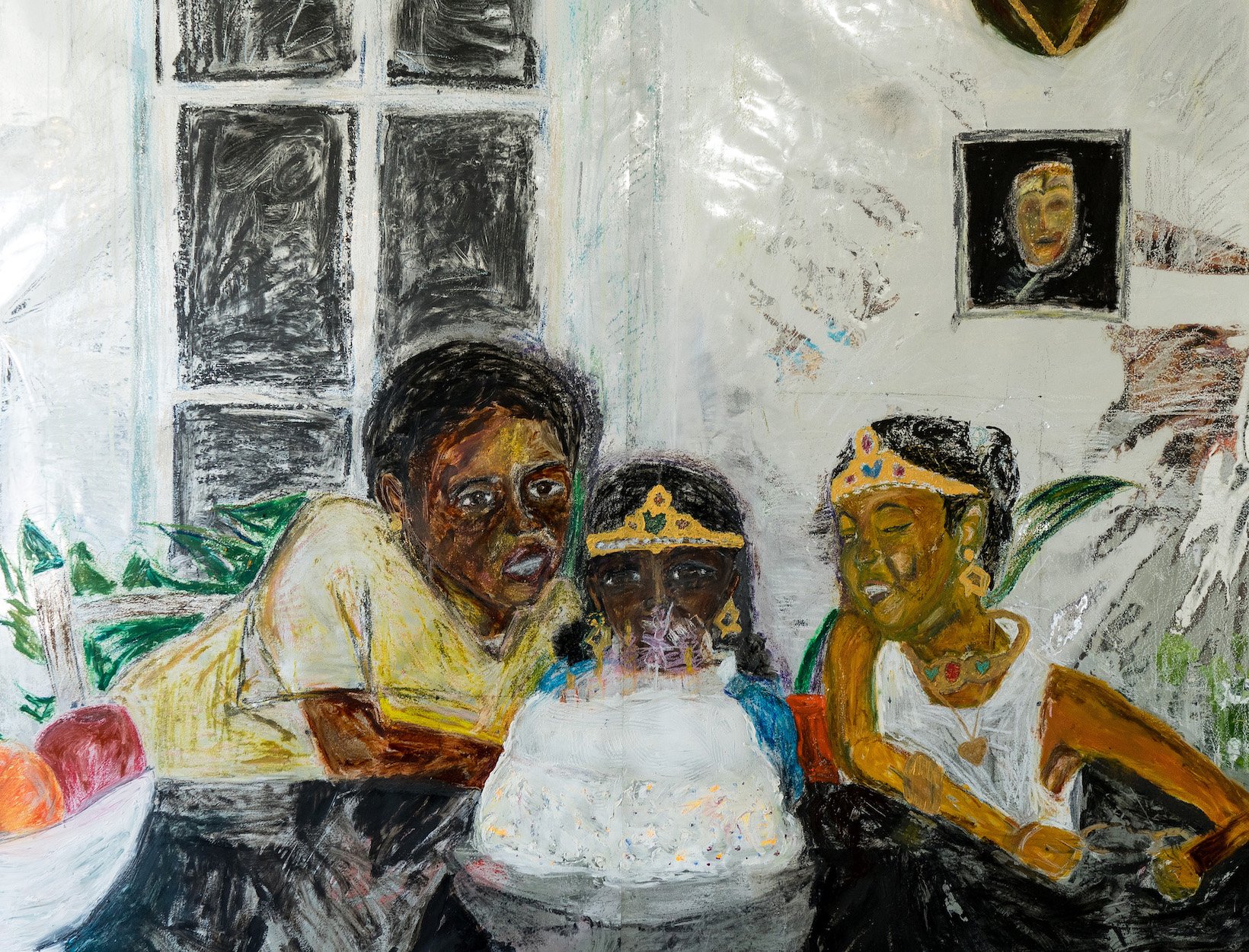 Denae Howard, Fate Sisters, 2018. Photo courtesy of Naima Noguera, from the 2018 inaugural show at Dominique Gallery.
Black Art Spaces, Galleries, and Museums in Los Angeles
Black Art Spaces, Galleries, and Museums in Los Angeles
While most museums and art galleries remain closed to visitors due to the ongoing pandemic, over the past several months, many of them have pivoted online, hosting digital exhibitions, Zoom openings, and live meditations and workshops. The reality is that smaller independent and private spaces—much like restaurants and stores—cannot survive without us. Still, these treasured institutions continue to serve their communities as best they can, proving that art transcends physical gallery space and white walls.
If you live in Los Angeles, you may know the Underground Museum, which was founded in 2012 and has since become one of LA's most vital cultural centers for Black art. The Underground is currently closed to visitors, but here we've highlighted other Black-owned and operated art spaces, museums, and galleries in LA to support now. Many of them are multihyphenate cultural institutions creating new systems in the art world—whether it's through artist representation or how their founders connect with their neighbors. This is not an exhaustive list—feel free to email us at [email protected] if you have an art space you'd like to see in this guide.