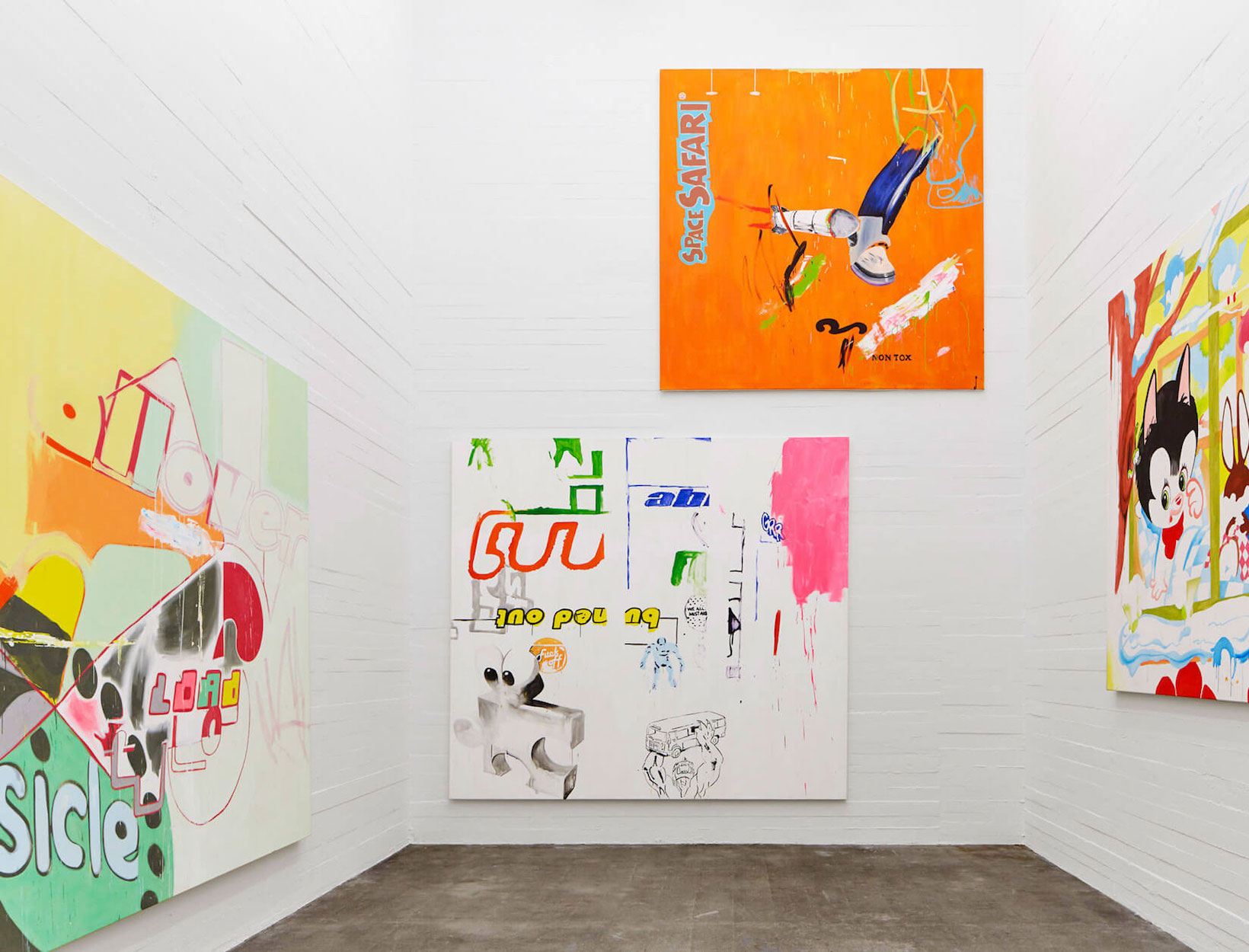 Photo Courtesy of The Boros Collection
An Art Collector's Guide to Berlin,
Hong Kong, and Mexico City
In partnership with our friends at

The contemporary art world has dispersed from its traditional centers of New York and London to reach all corners of the globe, and it's now easy to find incredible work from both leading and up-and-coming artists in the commercial galleries, private collections, and modern art museums that grow in number every year throughout Asia, Latin America, and all parts of Europe. We're especially excited by Berlin, Hong Kong, and Mexico City, and came up with a list of can't-miss spots for collectors of contemporary art—and those who just want to feel inspired by it. We put together our take on gallery hopping dressing, too—an easy packable cotton dress, comfy sneakers, and a Moleskine, for jotting down, well, whatever strikes you.
BERLIN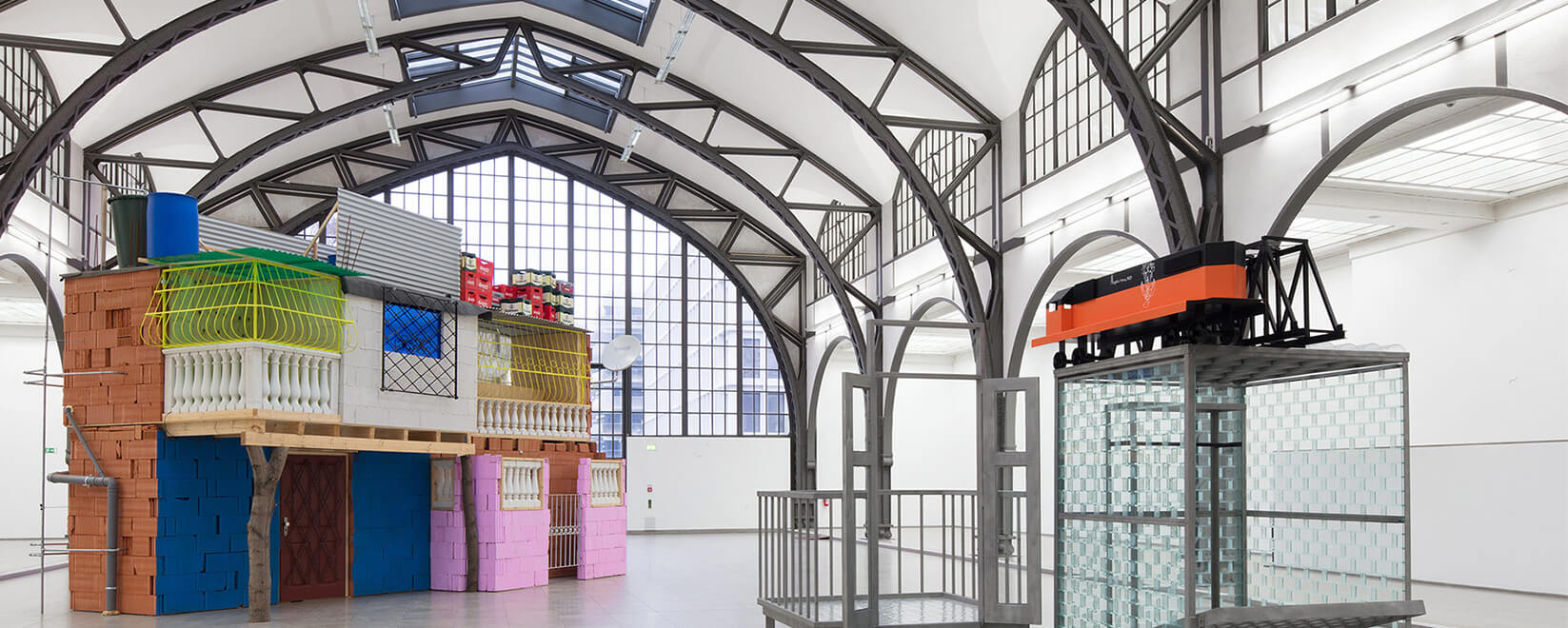 There may be no city more associated with the contemporary art world right now than Berlin. Not so much as a place where eight figure works are regularly sold at auction, like in New York and London, but as a city where actual artists live and create. The galleries and art spaces tend to have an unrestrained, independent streak that make touring them an incredibly inspirational experience. Hamburger Bahnhof is a good place to start, a former railway station in Mitte that now serves as the city's premiere modern art gallery, where Germans like photographer Wolfgang Tillmans and painter Gerhard Richter have shown. Across town in Charlottenburg, the photography center, ℅ Berlin, hosts a consistently solid rotation of exhibits, like an Irving Penn centennial and an Anton Corbijn retrospective. In terms of commercial galleries, Sprueth Magers in central Berlin is the leader in town, with a roster of artists that include Kara Walker, Cindy Sherman, and Mika Rottenberg. And in a restored WWII concrete bunker in Mitte, you'll find what many consider Berlin's coolest gallery, Sammlung Boros, a 700-piece strong collection from art patrons Karen and Christian Boros. The cavernous surroundings are a dramatic backdrop to view work from the likes of Berlin-based artists Ai Weiwei and Thomas Zipp.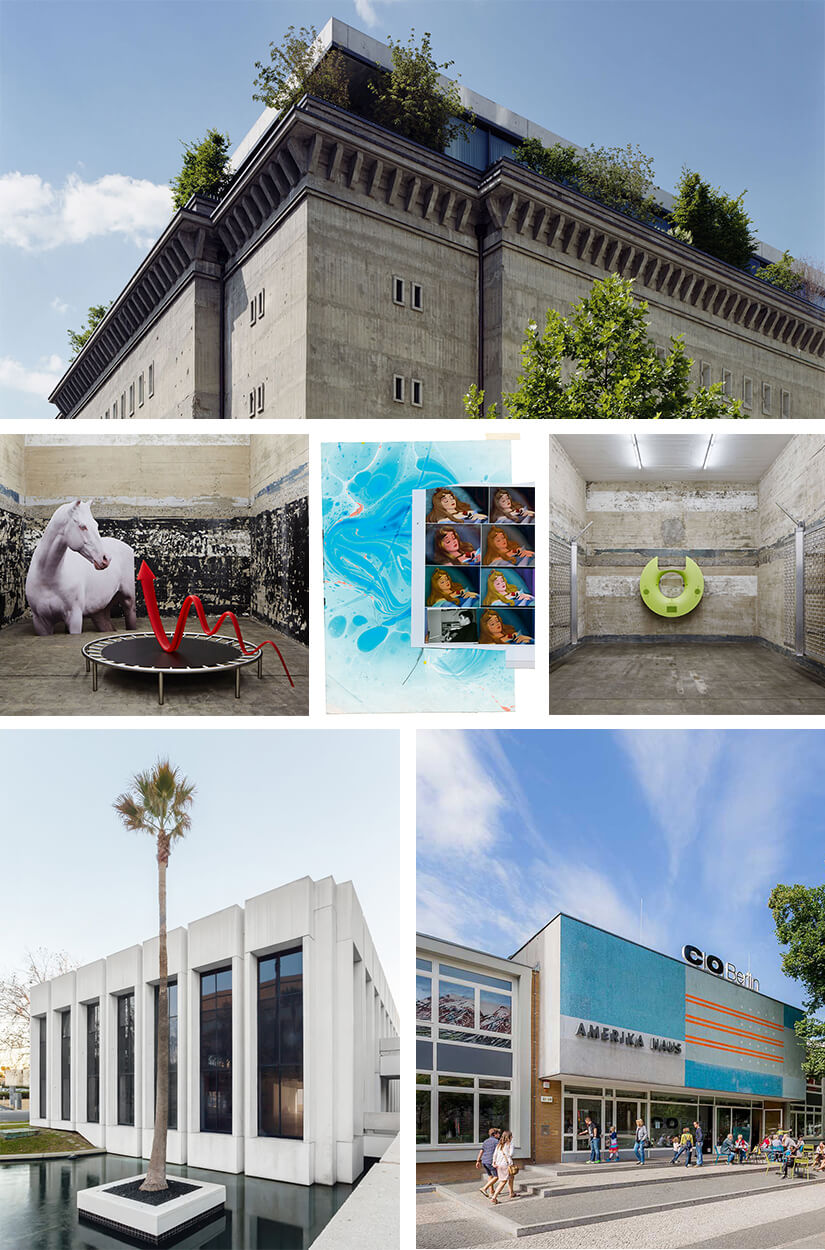 HONG KONG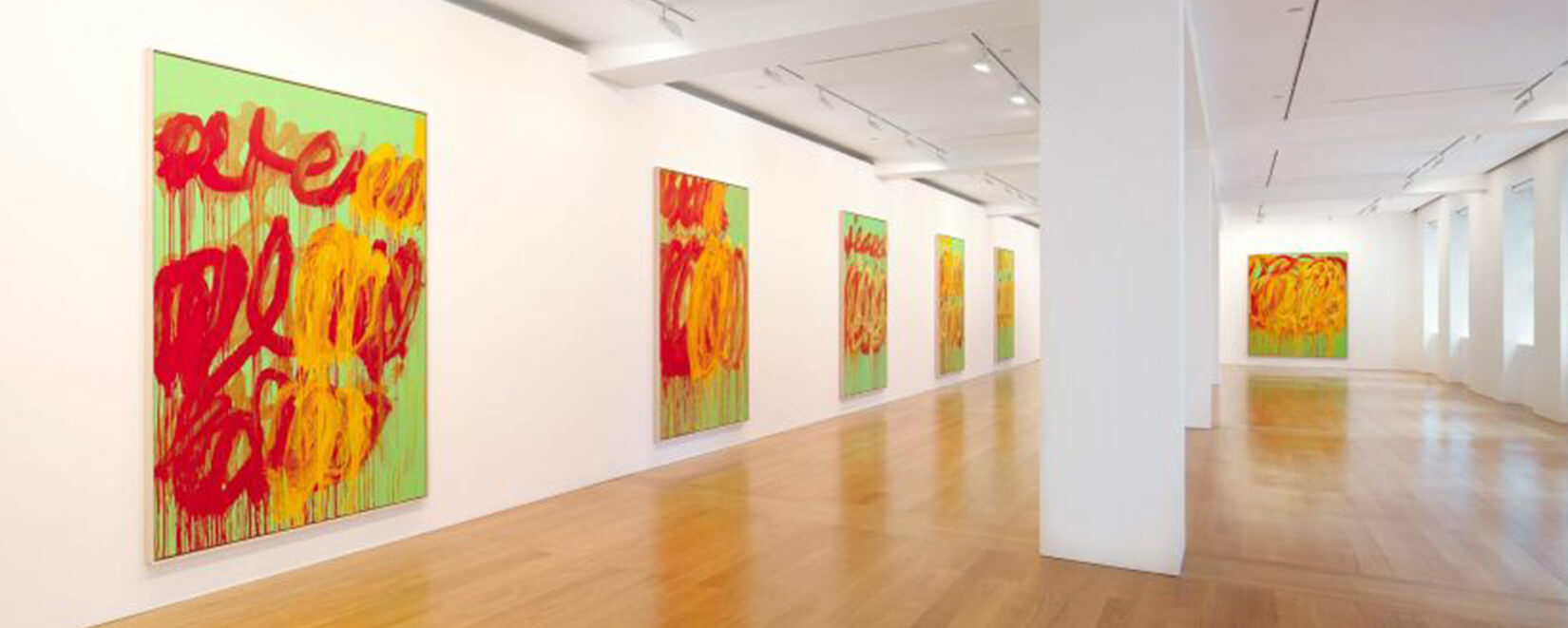 Artwork © 2012 Fondazione Nicola Del Roscio. Photo by Douglas M. Parker Studio. Courtesy Gagosian
Hong Kong may be the nexus of Asia's financial universe, but the past few years has seen the city become a leader in the region's creative sphere, too. That's thanks in part to the 2013 addition of Art Basel, the roving international art fair that now pops up every March at the city's convention center, lending serious cred to Hong Kong's place in the contemporary art world. But coinciding a trip with Art Basel isn't necessary to experience the incredible art offerings, as the city's blue chip galleries seem to multiply every year. Essential stops include Gagosian, housed in a historic Beaux-Arts building from 1923 in the city's Central neighborhood. No surprise here, but they recently exhibited the superstar British artist Damien Hirst, as well as up-and-coming younger American talents like Alex Israel and Jennifer Guidi. A few blocks away, London-based White Cube shows the likes of sculptor Antony Gormley and painter Magnus Plessen on the first floor of a Robert A.M. Stern high rise. Over at the Asia Society, cutting-edge shows often feature local Hong Kong artists (Eddie Kang, Fang Zhaoling) in its converted British military munitions factory—an inspirational look at the city's current and past creative leaders.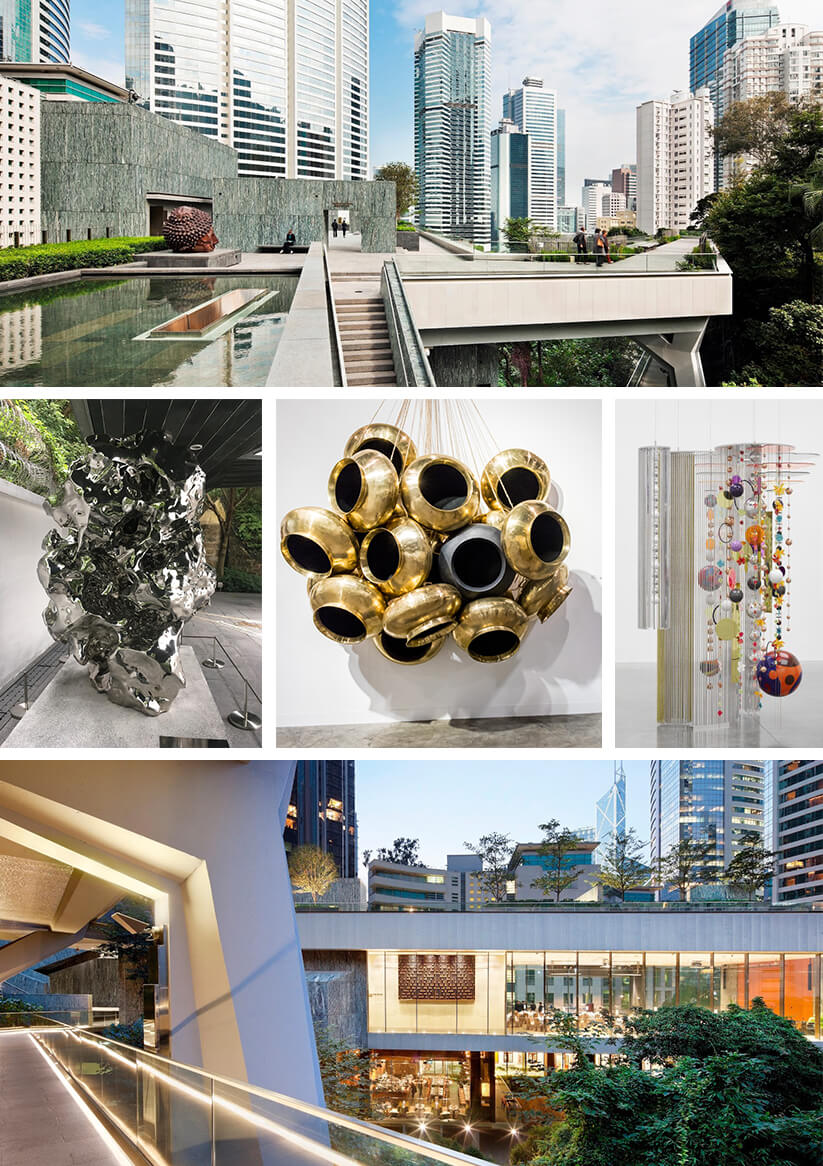 MEXICO CITY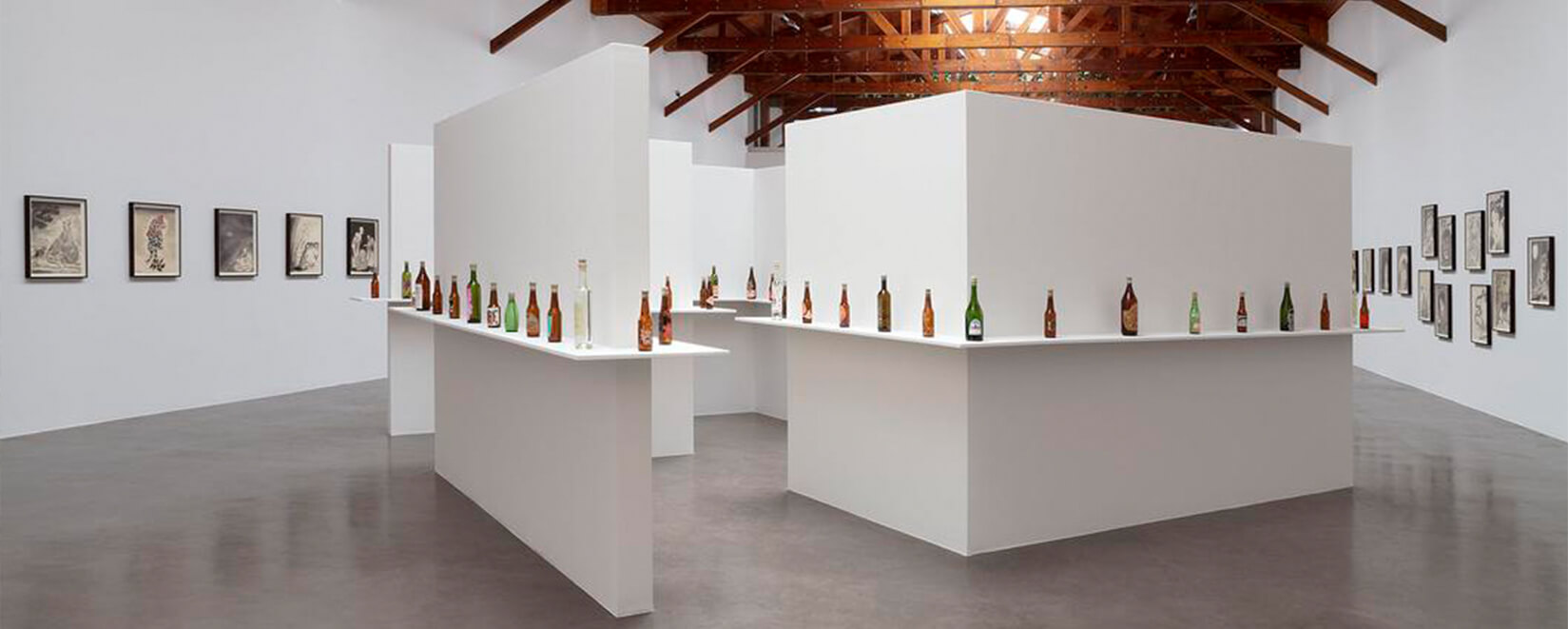 The sprawling capital of Mexico is home to the largest collection of museums after Paris, and the creative scene here keeps growing every year. But the city's galleries and art spaces still manage to feel under-the-radar, where visitors get the sense they're uncovering hidden gems wherever they go. Start your art tour at Museo Jumex in Polanco, opened in 2013 in a strikingly modern David Chipperfield-designed building. The permanent collection is one of the largest in Latin America, and includes works from Andy Warhol, Cy Twombly, and Damien Hirst. Directly across the street, Museo Soumaya stands out for its shimmering, silver exterior, designed by Mexican architect Fernando Romero. Its collection of regional work is particularly strong, with Mexican artists like Diego Rivera and Rufino Tamayo on view. Don't miss Kurimanzutto in Condesa, which many consider the unofficial center of the contemporary art world in the city. They represent leading local artists like Gabriel Orozco, Miguel Calderón, and Damián Ortega, and their buzzy openings are worth attending just to catch a glimpse of the gallery's Alberto Kalach-designed building. And if you happen to be in town in February or September, check out Zona Maco, Mexico's biggest and best contemporary art fair, where over 70 galleries from around the world gather to show and sell their artists' work.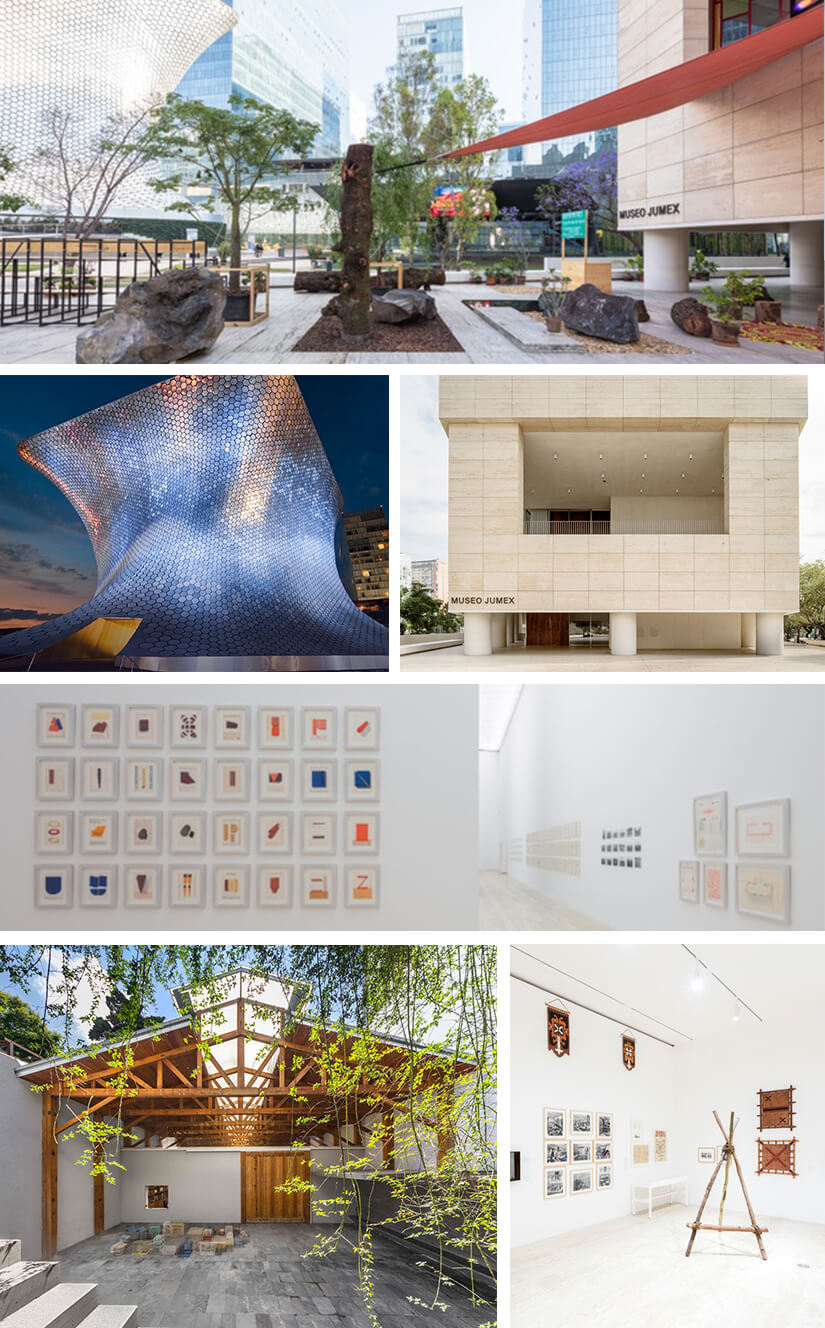 Art Crawl Attire