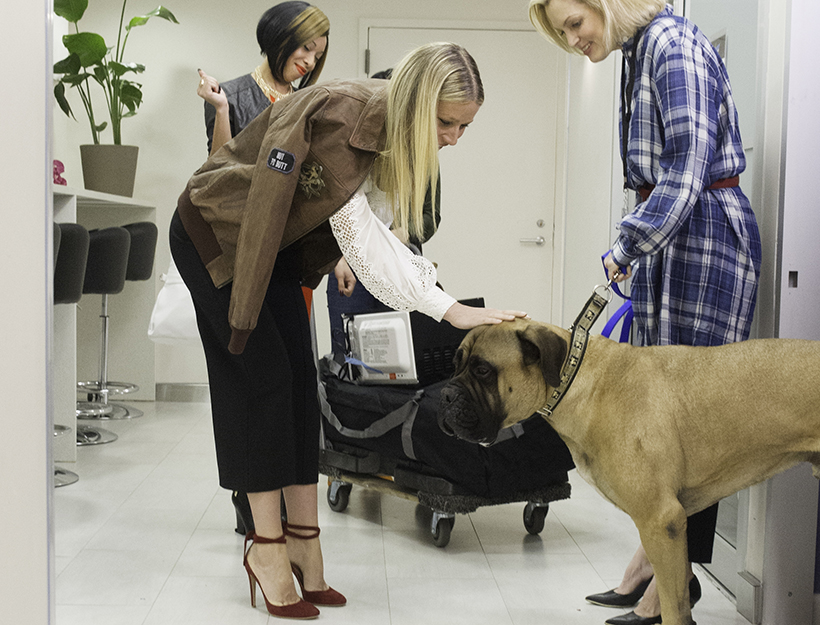 6 Questions for the Acutely Funny Ali Wentworth
Ali Wentworth wears a lot of hats: author (NYT bestseller Happily Ali After), mom (to Elliott and Harper), wife (to George Stephanopoulos). She's no stranger to the TV screen either, having appeared on everything from In Living Color and the Oprah Winfrey Show to The Tonight Show and Seinfeld. Now she's playing the part of Stacy, a talent booker on Pop TV's Nightcap, a new 10-episode series that explores the backstage antics of a fictitious late-night talk show, Nightcap with Jimmy. Look for cameos by Ali's friends like Sarah Jessica Parker, Andy Cohen, and even GP.
We checked in with Ali on the eve of the show's premiere for a round of rapid-fire Q&A.
Ali Wentworth
Q
Where did the idea for Nightcap come from? And why did you want to play a booker?
A
Having spent many years as a guest on shows—over 100 times on the Tonight Show—I found that the real hilarity happens backstage, not out in front of the cameras. And I wanted to play a talent booker because they are the captain of the ship thirty minutes before the show begins! And the ones I know are married to their job and take celebrity booking very seriously. Plus, I love playing neurotic people.
Q
What's the last thing that made you laugh really hard?
A
My dachshund Daisy was sleeping in my bed with me, my husband and our two daughters and she somehow got inside a pillow case and could not find her way out. Juvenile? Yes, but also hysterical to witness.
Q
Any required reading that you've dipped into lately?
A
I'm reading a lot of 8th-grade essays these days, and books like The Teenage Brain and Untangled, but a good escape book is Before the Fall—perfect for a trip.
Q
What's the last TV show you binge-watched?
A
The Night Manager. But I just started The Crown.
Q
What's something surprising that people don't know about you?
A
I'm an amazing baker! Cookies, Pavlova, Chocolate cream pie…I'm in love with dessert. That, and I clearly am not body-obsessed.
Q
Can you tell us a good joke?
A
Here's a good joke—me saying I'm on my way to the gym!
Catch the series premiere of Nightcap on Wednesday, November 16 at 8pm and 8:30pm on Pop. (To find your channel go to Poptv.com and enter your zip code.)