July 2021
The View Was Exhausting
by Mikaella Clements
and Onjuli Datta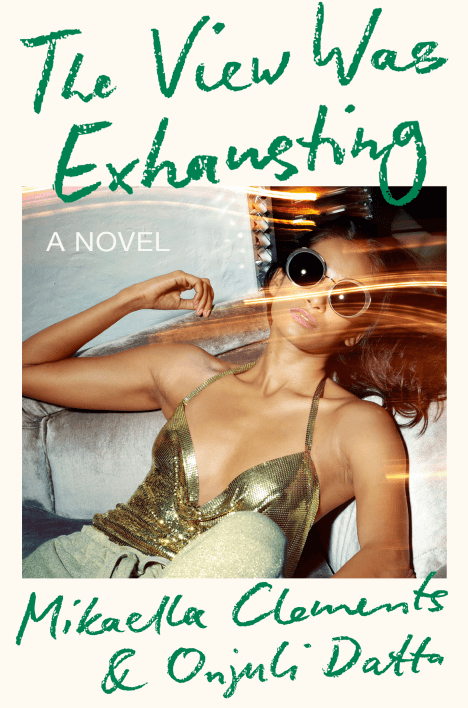 Why We Chose It
Major beach read vibes. The View Was Exhausting is about an actress, Whitman (Win) Tagore, who is in the process of becoming famous. In an attempt to fix her image, Win's publicist sets her up on a date with a charismatic bachelor named Leo Milanowski. At first, perhaps it's just that: a seductive on-again, off-again relationship for media attention. But over the course of several years, it grows increasingly difficult for Win and Leo to pretend there isn't more between them.

Coauthors and wives Mikaella Clements and Onjuli Datta do a brilliant job of twisting a fun, page-turner premise into a smart exploration of modern life, race and gender, and the different ways our personas—and our secrets—can impact us.

Read the beginning of the book now and pick up a copy from your local bookshop or find more retailers here.
The View Was Exhausting
Bookshop, $25
SHOP NOW
WATCH THE CHAT
Coauthors Mikaella Clements and Onjuli Datta chat with goop editor Kiki Koroshetz.
About the Authors
Mikaella Clements and Onjuli Datta are the coauthors of The View Was Exhausting. Clements's writing has appeared in The New York Times, The Guardian, Hazlitt, Catapult, and more, and she was shortlisted for the 2019 Galley Beggar Press Prize and the 2018 Bridport Short Story Prize. Datta's work has been published in The Billfold and DADDY magazine. Clements is originally from Australia and Datta from England; they are married and live together in Berlin.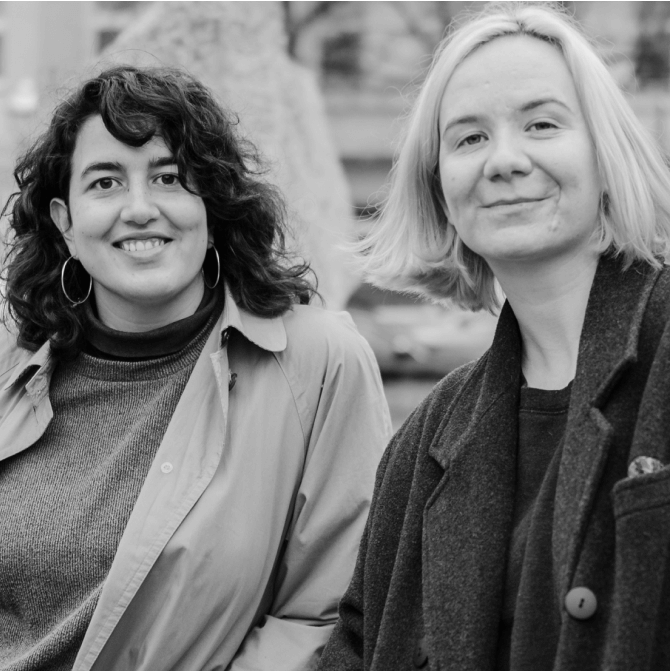 Photo courtesy of Mario Heller
A Q&A with Mikaella Clements and Onjuli Datta
How did the idea for The View Was Exhausting come to you?
We started writing in the summer of 2016, which was dominated by celebrity romances, with social media making it so easy to gleefully follow your favorite couple's every move. We wanted to consider romance as spectacle, something very personal that was open for wide public discussion and the group activity of determining whether each relationship was real or fake. Rather than trying to find a concrete answer, though, we were interested in the idea of a romance being not quite real and not quite fake, with the truth lying somewhere in between. We wanted two characters who were intimate and codependent but not yet ready to fall for each other. Fake dating has always been a beloved trope of ours, and we wanted to combine it with our other favorites, best-friends-to-lovers and enemies-to-lovers. We wanted to really put our main couple through it—we were all in.
SHOW MORE
MORE BOOKS AND AUTHORS WE LOVE
We hope you enjoy the books recommended here. Our goal is to suggest only things we love and think you might, as well. We also like transparency, so, full disclosure: We may collect a share of sales or other compensation if you purchase through the external links on this page.