APRIL 2021
The Secret Lives of Church Ladies
by Deesha Philyaw

Download Reading Guide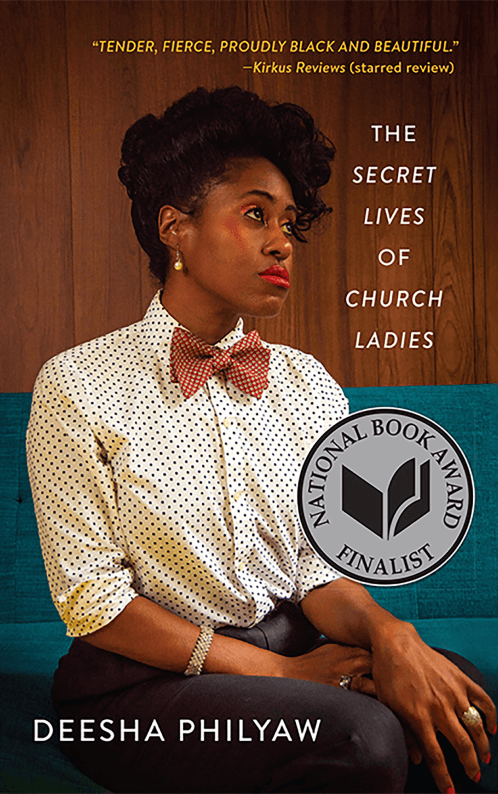 Why We Chose It
The Secret Lives of Church Ladies is a deeply moving, seductive, and surprising collection of stories about longing, desire, faith, and love. It introduces four generations of Black girls and women as they navigate their lives outside of the churches their families have been raised in. Each character carries a different secret that draws you to her.

Meet one of our favorite characters now in this excerpt. And once your copy of the book arrives, you can read it in a few (very pleasurable) hours—but Deesha Philyaw's words will stay with you for much longer.
The Secret Lives of Church Ladies
by Deesha Philyaw
Bookshop, $17
SHOP NOW
WATCH THE CHAT
Our wellness director interviews Deesha Philyaw—and she answers questions from our readers in real time.
About the Author
Deesha Philyaw's writing on race, parenting, gender, and culture has appeared in The New York Times, The Washington Post, McSweeney's, The Rumpus, Brevity, TueNight, and elsewhere. Originally from Jacksonville, she currently lives in Pittsburgh with her daughters.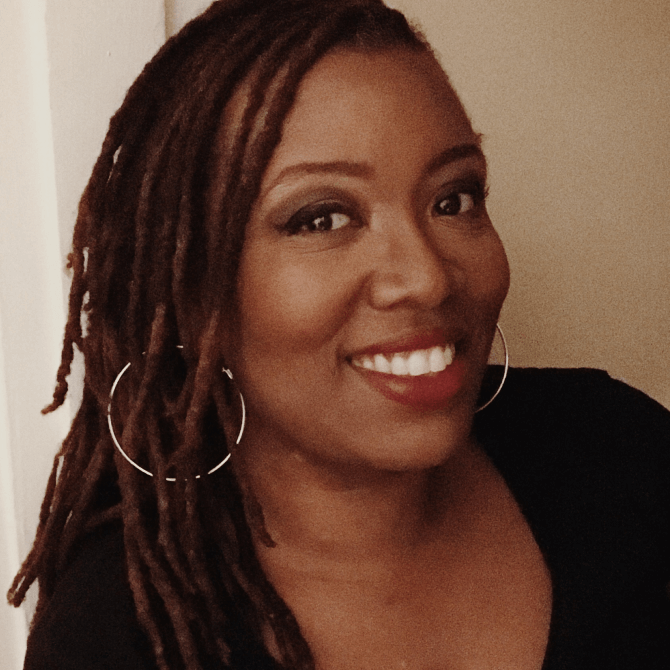 A Q&A with DEESHA PHILYAW
How did you come to write a collection about church ladies?
In some respects, I've been writing about church ladies for about twenty years, from the very beginning of my writing life, even though I didn't think of the characters as church ladies, per se. The women and girls who are rooted in my imagination and who live in the nostalgia I feel for my childhood growing up in the South, where I was born and raised—these women and girls, like me, were impacted by the church, whether we were inside or outside of the church.
The Secret Lives of Church Ladies is being adapted for TV. If you had to put together a casting short list, who would be on it?
So many! Tessa Thompson and André Holland.
There is some fabulous food in the book. What's your favorite recipe or dish?
Lately, I've worked on perfecting buttermilk biscuits, but my favorite dish is grits topped with shrimp, crab, scallops, fried oysters, any kind of seafood.
Who do you enjoy for the way they write about or portray sex and intimate relationships?
Toni Morrison, Toni Cade Bambara, Gloria Naylor, James Baldwin, and more recently, Dawnie Walton (The Final Revival of Opal & Nev) and Dantiel W. Moniz (Milk Blood Heat).
SHOW MORE
MORE BOOKS AND AUTHORS WE LOVE
We hope you enjoy the books recommended here. Our goal is to suggest only things we love and think you might, as well. We also like transparency, so, full disclosure: We may collect a share of sales or other compensation if you purchase through the external links on this page.