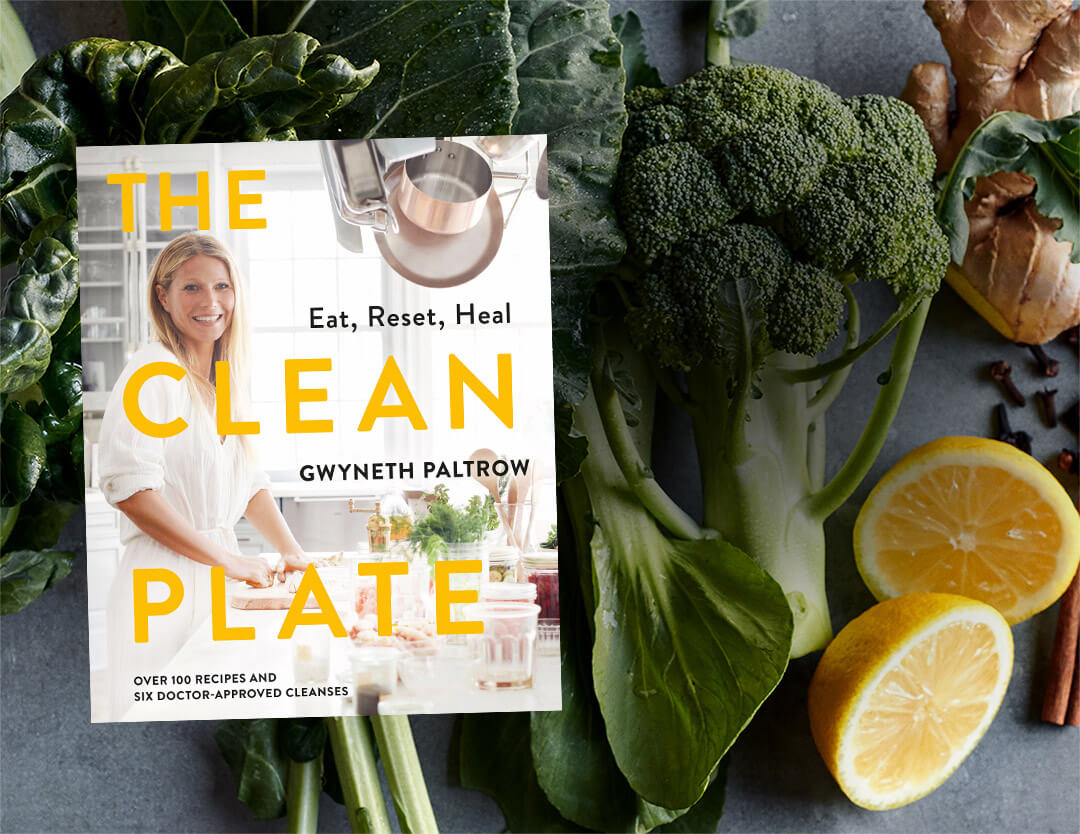 Coming to
Your Kitchen
GP's new cookbook brings together
the very best in clean eating.
The Clean Plate: Eat, Reset, Heal
January 8, 2019
GP is back with her cleanest cookbook to date, and every single recipe is a fast favorite. The Clean Plate is a collection of a hundred-plus recipes and customizable meal plans that offer the health benefits we want and the tastes we really crave, without compromise. It brings everything to the table—from smoothies, soups, and bowls to comforting entrées, snacks, and desserts. And it makes clean eating doable and even fun.
You can reset and rebalance with nourishing meals that are flexible and easy enough for busy weeknights or lunches on the go, and also healthy enough for a full-on cleanse week. We're partial to the Za'atar Chicken Bowl, Kale & Sweet Potato Salad with Miso, and Cashew Turmeric Iced Lattes.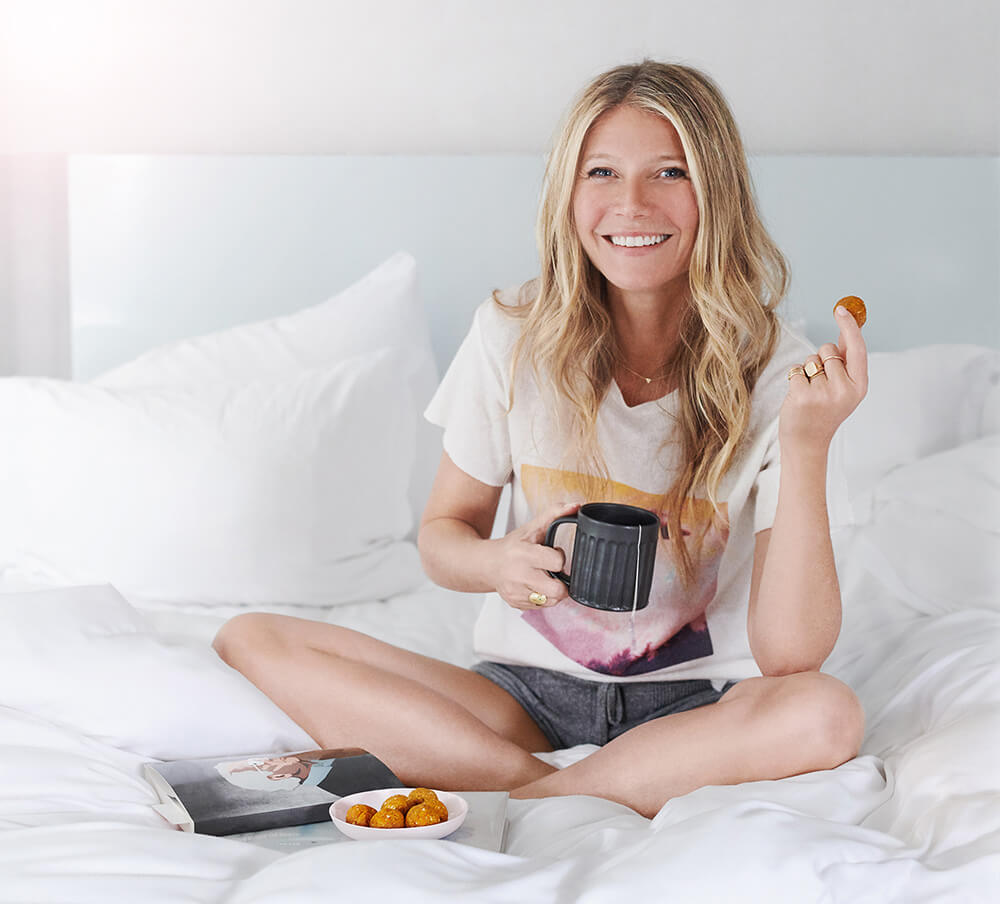 In addition to the recipes, The Clean Plate has eating plans and health tips from GP's team of nutrition experts and doctors:
Fat Flush (with Dr. Taz Bhatia)
Heavy Metal Detox (with Dr. James Novak)
Adrenal Support (with Dr. Alejandro Junger)
Candida Reset (with Dr. Amy Myers)
Heart Health (with Dr. Steven Gundry)
Veg-Friendly Ayurveda (with Dr. Aruna Viswanathan)
The Clean Plate is the cookbook we've always wanted GP to write. And she beat even our wildest foodie expectations.
(We've got the regular edition and signed copies of The Clean Plate stocked in our shop.)
ORDER NOW