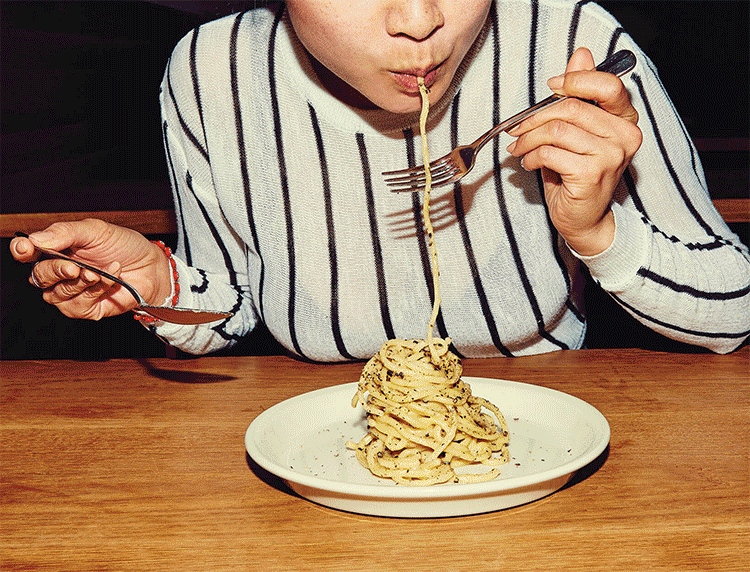 Year in Review: goop's Greatest Hits
If we had to choose one word to describe 2019 at goop, that word would be: "busy." We created tons of new content across all verticals, produced not one but three podcasts, and obsessively plowed through stacks of books—all while dreaming up new ways of bringing our experiential approach to wellness to life. Here, the goop edit team highlights the standouts.
Books We Loved
We devoured these three stories. Each is driven by two things: gorgeous writing and characters so specific, you'll swear you recognize them from real life.
A searing novel based on real events, Women Talking is told through the perspective of a man who has been asked by a woman in his Mennonite colony to take minutes at a gathering of eight Mennonite women (all illiterate). For the past two years, these women, along with more than a hundred other women and girls, have been drugged and attacked at night by men from their own community. Now these eight women are meeting to decide if they should stay in the only world they know, if they should fight, or if they should attempt to escape. These women are brave, vulnerable, funny, smart characters. You will love them and learn from them.

In 2001, sixteen-year-old Melody is walking down the stairs at her grandparents' house in Brooklyn for her coming-of-age ceremony. Sixteen years earlier, her own mother, Iris, pregnant, missed her party. Cutting back and forth in time, and from character to character, Woodson explores all the different moments, all the beginnings that lead a family to a particular moment in time. It's a novel about history, class and status, and the ways we try to escape and cling to our identity.

Nobody writes like Sally Rooney. Her characters think the same things that we all think but wonder if anyone else has ever thought. Normal People, her second novel, follows Connell and Marianne's on-again, off-again relationship. When they are teenagers, Connell is the popular football (soccer) player everybody knows; and Marianne, the girl no one does. As they grow together and apart, their sense of self and the way they're perceived in the world breaks and re-forms. The worst thing about Normal People is that it's over too fast.
goop Culture
The Brentwood pop-up started it all back in 2014. Five years later and…well, see below.
goop Lab Fillmore

After two retail trysts in SF, we made our relationship official with a new forever home. goop Lab SF, designed in collaboration with Ronen Lev, has all the bases covered: shelves stocked with all the latest G. Label and G. Sport pieces, as well as clothing and accessories from our top brands (Officine Générale, MOTHER, ATM, and the like). The apothecary is home to all the goop Beauty stars, plus skin-care essentials and treatments from Dr. Barbara Sturm, Vintner's Daughter, Westman Atelier, and more.

goop League

Two days of fitness in Austin, packed with our favorite ways to sweat: We bounced it out on mini trampolines alongside Colette Dong, got into downward dog with yoga instructor Gustavo Padron, and did a floating paddleboard workout with the Hey Paddle team—on Ladybird Lake no less. Plus, we had tools for active recovery, ways to tap into your soul, and pre- and post-class snacks. It was an invigorating weekend in Texas that we can't wait to re-create.

First UK In goop Health

Our In goop Health summit is where we bring the goop newsletter to life—and this year we took the show on the road. All the way to London, where it all started. There was Tracy Anderson; Twiggy (Twiggy!); a vegan, gluten-free bounty; golden light-therapy facials; and a lot more. The weekend was magical—filled with talks, workshops, and maybe a few tears (the cathartic, healthy kind). And most miraculous of all: not a drop of rain.
Most-Read goop Stories
First and foremost, goop is a content source. Writing stories and Q&A's on topics that we personally care about—and those we believe you, our readers, care about, too—is at the heart of what we do. These are the ones that stayed with us long after we hit the publish button.
Couples therapist Stan Tatkin's approach to sustaining a long-term relationship is rooted in the neuro- and psychobiological factors that influence human behavior. He says our brain misinterprets too much; that's just how we're wired to survive. And in order to better understand our partners, he suggests looking at their childhood attachment patterns to help us see things from their perspective. Tatkin's way is compassionate and practical, and his hope—that how fulfilling a relationship is depends on how partners adapt and move together to become a team—is emboldening.

In his new book, Eat to Beat Disease, physician and researcher William Li explains the body's five defense systems that are continuously working to prevent disease. We were enthralled turning the pages, which is why we interviewed Li to gain more of his illuminating insights. Li unpacks the major health defense systems in the body, the role our genes play in developing certain diseases, and how we can help prevent disease by incorporating certain foods into our diets.

The OG gluten-free grain pastas (rice-, corn-, and quinoa-based) have significantly improved across the board in both flavor and texture. The new-school legume-based pastas are higher in protein, and some people even prefer how they taste. Overall, many of the alt pastas surprised us by just how good they are. But of course, they all behave a bit differently when cooked, which is why we came up with a few GF pasta guidelines and collected our pasta picks, tasting notes, serving suggestions, and some nutritional intel.
Top Podcasts
The goop Podcast, hosted by Gwyneth and our chief content officer, Elise Loehnen, hit its one hundredth episode in March—so it's torture to highlight just a few conversations from the year. In May, we launched a new series, goopfellas, hosted by functional medicine practitioner Will Cole and Seamus Mullen, which explores different routes toward self-optimization. And you're just in time for the second season of The Beauty Closet, where our editors Jean Godfrey-June and Megan O'Neill ask and answer all our pressing beauty questions with people like Bobbi Brown and Harry Josh.
GP sat down with Brené Brown, famed research professor and bestselling author of Dare to Lead. "I call perfectionism the twenty-ton shield," Brown said. "It's a defense mechanism—very classic—that we carry in order to protect ourselves from getting hurt. But what it actually does is protect us from being seen."

In this widely shared episode, Elise interviewed board-certified physician Zach Bush, MD, about why he believes the health of our soil microbiome is the single most potent factor determining how healthy—or unhealthy—we are. And Bush shared the steps we can take to move from chemical farming toward regenerative agriculture, and from a culture of disease toward one of healing.

If you haven't listened to goopfellas yet, start here: In his practice, therapist Terry Real sees couples on the brink of divorce. He's found that passion leaves an intimate relationship the moment we stop taking on our partner—or because we don't know how to fight with a partner or how to see the win-win possibility in conflict.
Standout Recipes
When it came to corralling some of our best-of content, the recipe list was particularly long. We asked our food editor, Caitlin, to cherry-pick the ones she thinks deserves a special shout-out.
Inspired by the savory Japanese pancake called okonomiyaki, this dish is made with greens and eggs, so it's a healthy way to really fuel up. The yucca is our smart swap for potato, giving the pancake some starchy heft but with a much lower glycemic index.

This salad hits all the notes—tangy pickled onions; crispy, salty fried shallots; cool cucumbers; bright, tender herbs; crunchy, fatty peanuts; spicy greens; and a super citrusy dressing. It's perfect served alongside a simple protein, like grilled fish, with a side of coconut rice, but we would happily have it on its own for a killer salad lunch.

A warmly spiced granola works well with yogurt and berries, on an acai bowl, with almond milk, or just as a midafternoon snack.
Beauty Bestsellers
A powerful facial in a little jar (that gives instant results). A twenty-four-karat-gold sculpting tool. A continued obsession with a game-changing serum. It was a good—make that bold—year in beauty.
This little jar of marshmallow-textured exfoliant (it's made with four different exfoliating microcrystals plus a glycolic acid kicker) is the reason our skin is glowier and smoother than it's ever been.

Vintner's Daughter Active Botanical Serum

A perennial bestseller on goop, this is the miracle serum if you really want to see a change in your skin, whether you're prone to breakouts, wrinkles, or anything in between.

Made by one of our favorite makeup artists for her clients on the red carpet, this vibrating gold bar really lifts your whole face—and the effects last all day (or night). Bonus: It also helps press skin care deeper into your skin for optimum results.
G. Label MVPs
Three years in and G. Label is still the gift that keeps on giving. We didn't want to pick favorites, so we made fashion director Ali Pew do it.
Done in a decadent cashmere-silk blend, our take on a classic cardigan has a slim silhouette finished with faux-horn buttons, G. Label's pretty puffed sleeves, and ribbed details (note the subtle slits at the wrists and hips), reworked in classic black. In the milder months, it takes the place of a jacket; then it acts as a substantial extra layer when things cool down.

If you had to pick one pair of pants to wear for the rest of your life, these charcoal-colored Italian wool trousers would have to be on the short list. Tailored from a drapey twill with gentle front pleats (incredibly flattering), the slim waistline flows into striking wide legs for an effect that's sophisticated and leisurely—prime for sneakers, slides, heels, whatever.

This boy-tailored shirt borrows the best elements from menswear suiting—spread collar, round cuffs—and couples them with a flattering, boxy-in-the-best-way silhouette. Do it all the way up or leave a few buttons undone; it's perfect tucked into trousers and equally impactful with casual jeans.