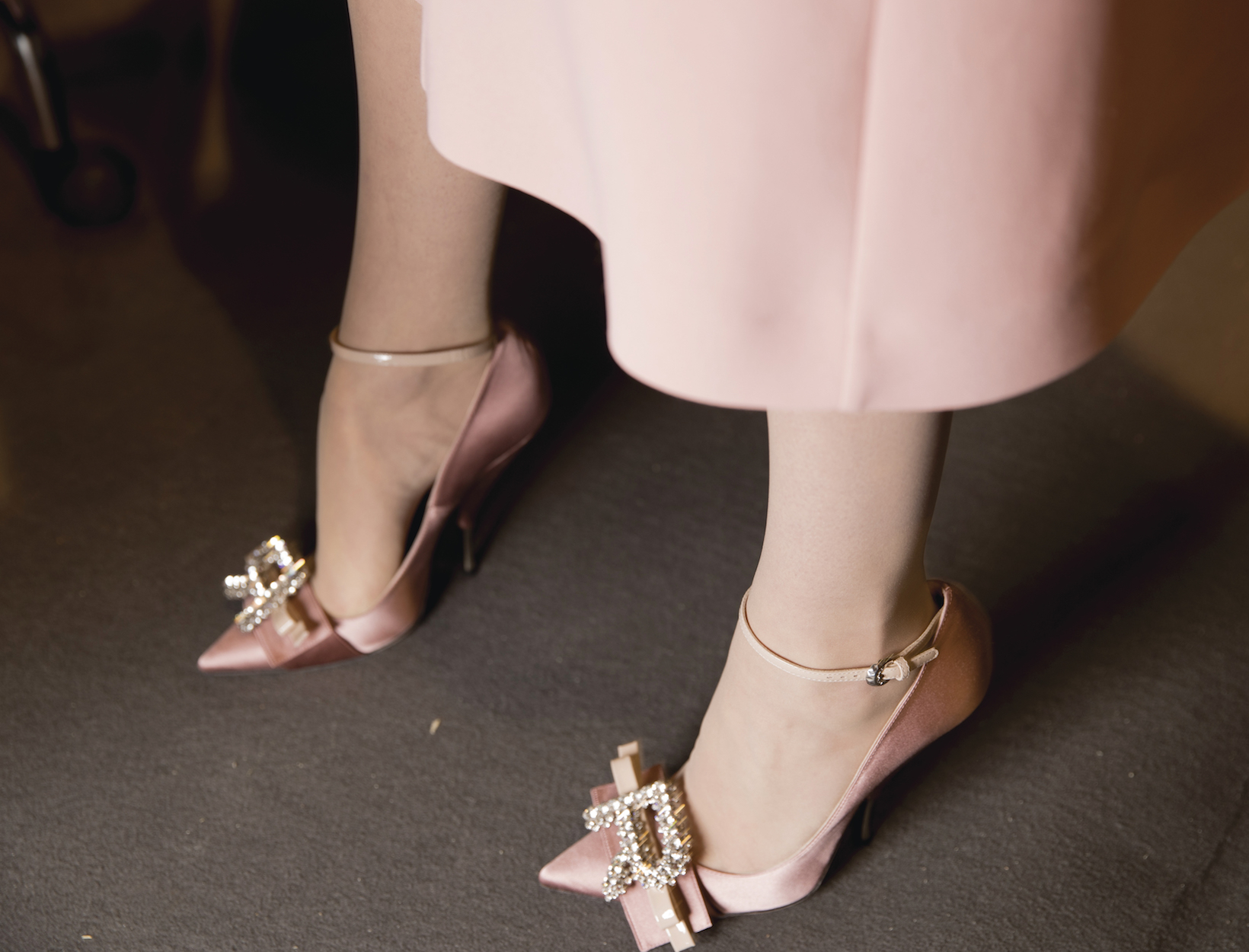 The Style Update: Satin Shoes
(and How to Wear Them)
This time of year, when the air is just starting to get crisp, is the perfect time to (re) introduce satin into your wardrobe. For starters, it's an easy way to dress up an otherwise casual outfit—jeans and a t-shirt instantly feel a bit more elegant when paired with a pointy satin pump. Similarly, a pencil skirt and ruffled blouse still look polished if you pair it with, say, a satin loafer. Here, seven styles—from dressed up sandals to black-tie-ready mules—to get you started, plus a few of our favorite fall staples that will surely be in your rotation all season long.
Wear It With…