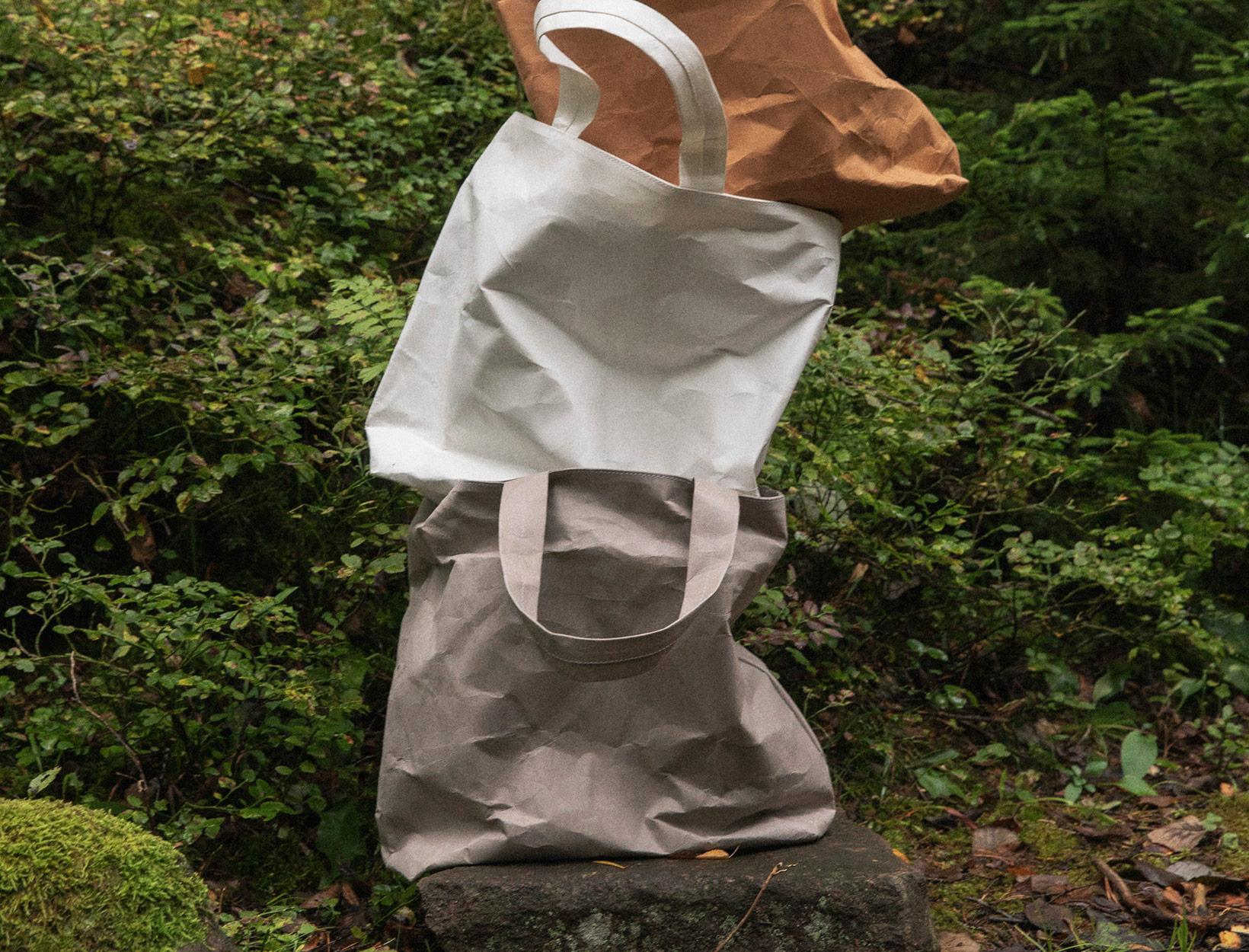 A Good Bag for Good People
More and more existing companies are making an effort to produce pieces that are better for the environment. Creating a sustainable company from top to bottom? That's still quite another thing. But for David de Rothschild, entrepreneurship and environmentalism go hand in hand. He's sailed thousands of miles on a boat made from plastic bottles to raise awareness about environmental issues. He's also skied across both poles with National Geographic…to say that he's an outdoorsman would be an understatement.
Back in 2016, Rothschild began another adventure, this time in the fashion industry. He launched The Lost Explorer, his eco-conscious line of men's goods and apparel, with a simple but lofty mission: Close the gap between business and philanthropy. He wanted to understand the effort it took to make the products he cared about—products that were made by nature but that also helped nature. Not only that: He wanted a transparent business model and pricing structure, so that 100 percent of the company's net profits would go back to environmental organizations, investing directly in nature. He calls this model "100 percent owned by nature…a new form of corporate consciousness." And now, he and his team are launching their latest project: a bag. Not just any bag, Another Bag is available in a goop-exclusive shade of red. The big selling point? For each bag sold, twenty trees are planted in the Amazon rain forest through One Tree Planted.
It's this symbiotic relationship between the clothes we wear, sustainability, and nature that drove Rothschild to create his modern retail company. "The common connection is you," says Rothschild. "So what you wear, what you do, and how you view nature should all be viewed with a healthy dose of curiosity." That exploration of producing sustainable clothing, like many of Rothschild's expeditions to faraway places, proved to be tricky. For one, the bag, which is made in Los Angeles, is crowdfunded in an effort to combat overproduction, unnecessary waste, and resources. The just-in-time manufacturing model has been around for a long time, Rothschild is quick to explain, but the crowdfunding structure is also an initiative that directly ties consumers to the products. "We are trying to shift corporate culture toward practices that make business a universally recognized force for good," says Rothschild. When it came time to design a better bag, Rothschild and his team wanted to make something people felt good about carrying. The bag itself is made with a special blend of responsibly sourced wood pulp and a natural latex binder. "What makes it really special is that you can wash it in the washing machine, and it becomes softer the more you use it," says Rothschild.
Responsibility for our planet is what ultimately drives Rothschild in running his mission-focused business. And adventure, to Rothschild, isn't always the obvious interpretation of the word. It's challenging what society tells us is possible. "Adventure means not taking the path of least resistance," says Rothschild. "It's to be curious, to be conscious, to explore, to get lost, to be found. It's breaking old habits, and it's unlearning and relearning."