The Fall Coat Guide
Outerwear is undoubtedly the most practical, hard-working purchase of the season—investing in a good coat serves you best in the long run. Below, the most current interpretations of tried-and-true classics.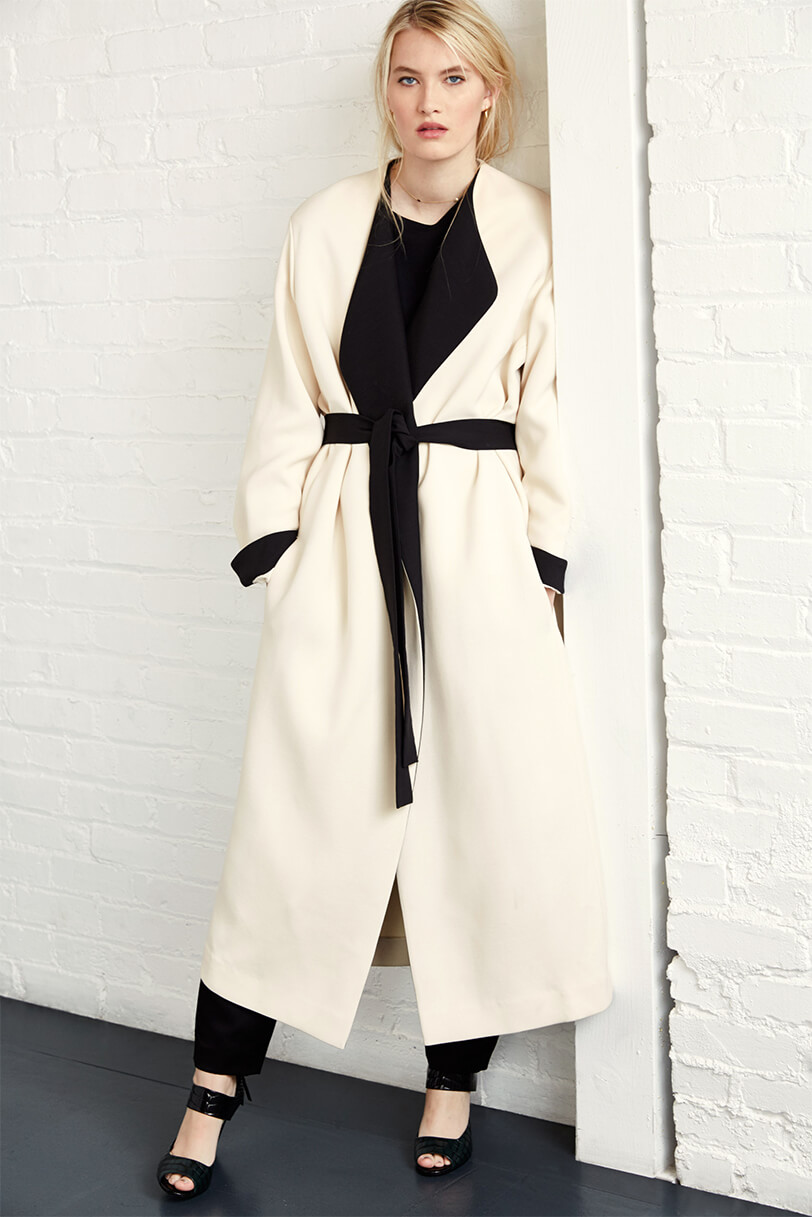 Wrap Coat
Robe-style coats have been around forever, which makes sense since they emphasize the waist (particularly handy when layering for warmth). They're great for daily wear, but it's at night—when paired with evening trousers and heels—that they really shine.
THE ROW Augustus Wrap Coat
, Net-A-Porter, $6,290;
THE ROW Wesler Cotton-Jersey T-Shirt
, Bergdorf Goodman, $320;
THE ROW Locu Pants
, Net-a-Porter, $2,390;
PIERRE HARDY Open Toe Pumps
, goop, $865;
MARIA TASH Medium Single Spike Non-Rotating Ring
, goop, $195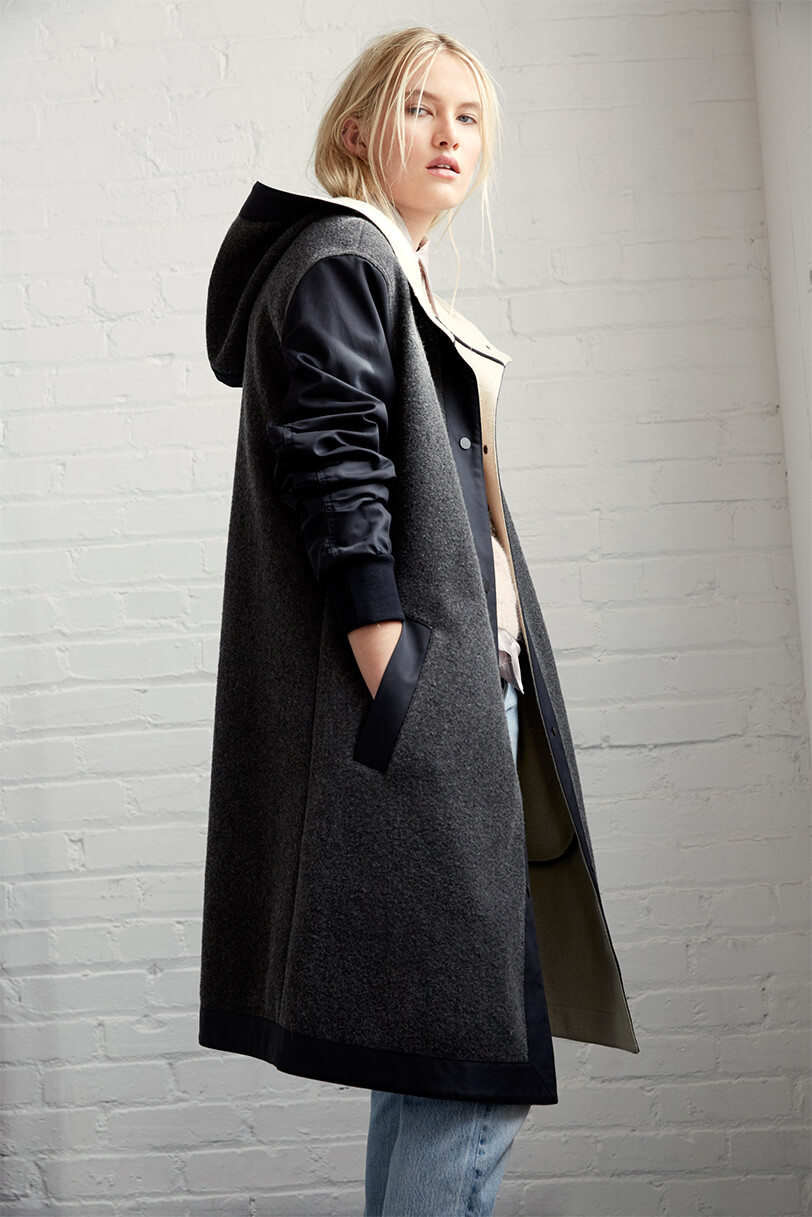 Duffle Coat
There's a definite tomboy element to these military-influenced pieces, so consider pairing with something more feminine—a blouse, a sweater dress, or a pencil skirt—for contrast.
A.L.C. Burnett Coat
, Shop Super Street, $1,095;
Prada silk shirt
, Prada, $790;
Prada mohair sweater
, Prada, $640;
RE/DONE High Rise Crop Jeans
, goop, $255;
3.1 PHILLIP LIM Louie Loafers
, goop, $450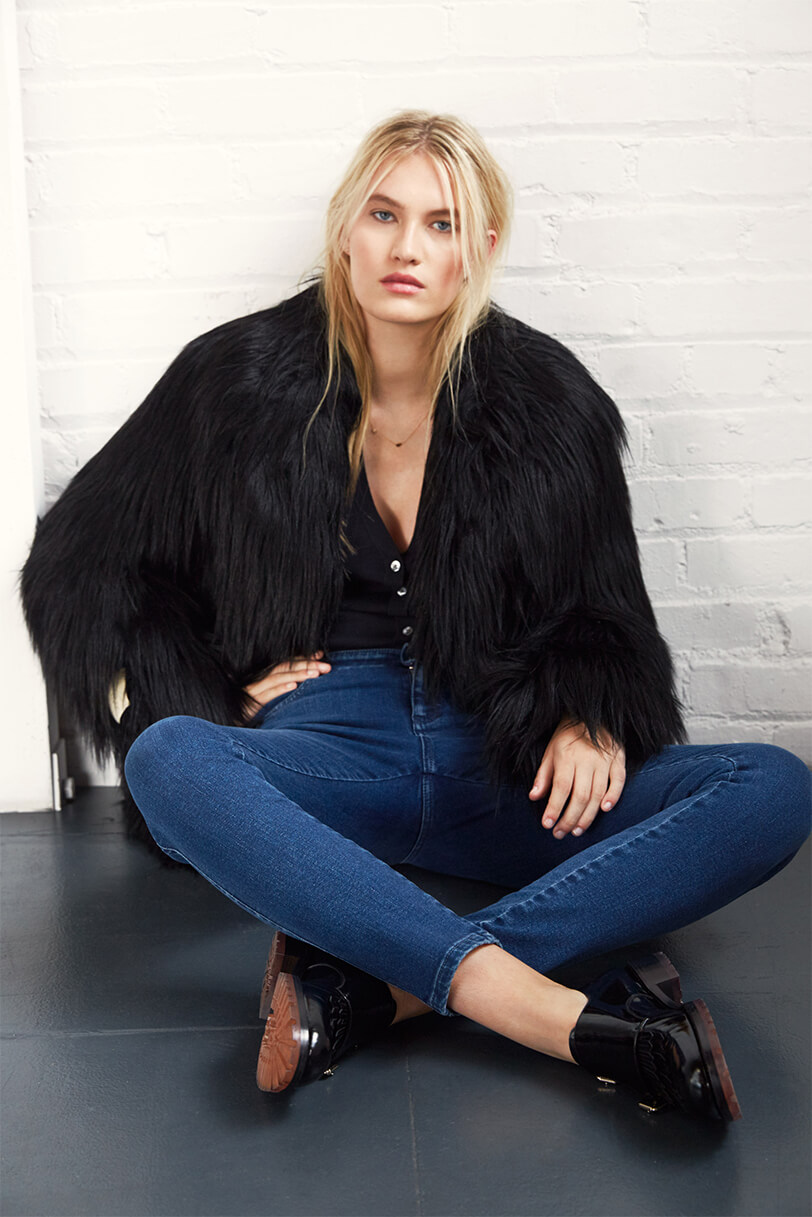 Faux Fur Topper
Even in the most tame of iterations, faux fur pieces read very "I'm with the band."  Anchor the glam with off-duty staples—jeans and sweaters will do the trick.
STELLA MCCARTNEY Faux Fur Coat
, goop, $1,955;
Michael Kors navy cardigan
, goop, $1,195;
Stella McCartney SKINNY ANKLE GRAZER JEANS
, goop, $325;
VALENTINO B-Formal Patent-Leather Brogues
, Net-a-Porter, $995;
ARIEL GORDON Love Struck Necklace
, Ariel Gordon, $695;
JENNIFER MEYER Bar Studs
, goop, $675
Cape Coat
While they're essentially timeless, this really is the year of the cape. No matter which version you choose, an element of drama is pretty much guaranteed.
MICHAEL KORS Cape Coat
, goop, $2,495;
TIBI Bond Stretch Knit Bodysuit
, Tibi, $275;
PROTAGANIST Trouser 11
, Barneys, $840;
PIERRE HARDY SKATE SNEAKER
, goop, $625;
GRACE LEE Square Stick Necklace
, goop, $485;
MIANSAI Reeve Cuff
, Miansai, $200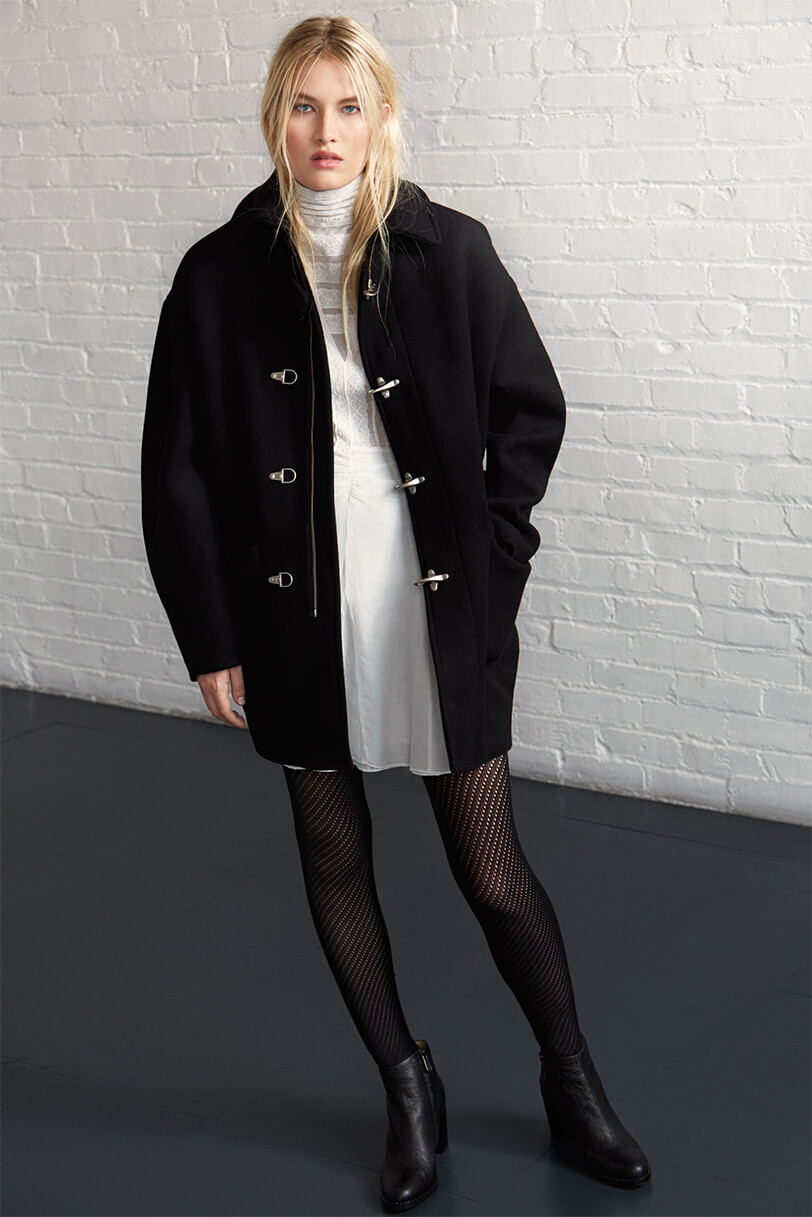 Menswear Inspired
Just like Breton stripes are probably the workhorse of your t-shirt drawer, menswear-inspired and nautical coats are the outerwear equivalents.
& OTHER STORIES Duffle Coat
, & Other Stories, $275;
BY TIMO White Lace Dress
, goop, $595;
WOLFORD ADELIA TIGHTS
, Wolford, $72;
PAUL ANDREW Bushwick Ankle Boot
, goop, $945;
JENNIFER MEYER Turquoise Inlay Bar Studs
, goop, $395
Special Thanks To:
Photographer: Taea Thale
Fashion Director: Laurie Trott
Hair: Charles McNair / Jed Root
Makeup: Kristina Brown / Jed Root
Model: Alex Elizabeth / Photogenics
Studio: Cactus Cube Studio