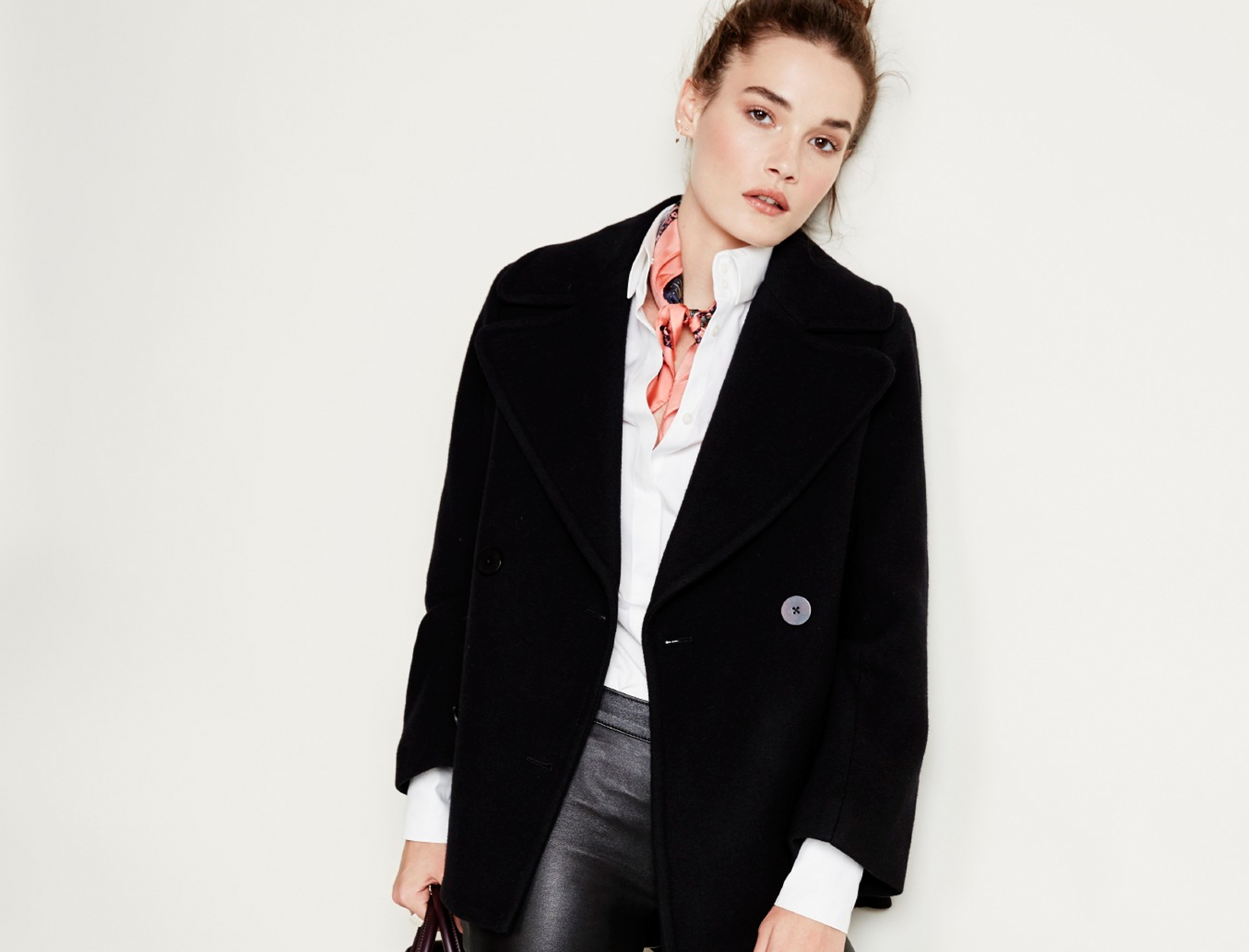 NILI LOTAN HOWARD PEACOAT, goop, $1,230; MACKAGE NAVI BLACK LEATHER LEGGING, goop, $650;
The Coat Guide
Depending on where you live, your coat collection can be as comprehensive or as minimal as you like. The key is to build it out with hard-working, dependable classics. As fashion director Laurie Trott's friend—a wise woman from NYC, who always invests in great coats—once said, "In New York, your coat is your car." Here, the best of the best you can buy and wear now.
Peacoat
There's a reason the peacoat is rehashed a-thousand-and-one ways every season: The classic silhouette, whether done in traditional navy or something a bit more playful, is always going to do you justice.
That's a Wrap
Combining the cool elegance of a trench with the coziness of a blanket, a wrap coat is the ultimate all-in-one, equal parts timeless, practical, and body-flattering.
Puffer
While it's obviously the most utilitarian of the bunch, the puffer coat pulls its weight by working equally well with both sporty and more dressed-up looks.
Wild Card
Classic doesn't  have to be synonymous with black, navy, or tan. Leopard-print, with its warm neutral tones, is bold but always easy to style—just stick to solids everywhere else.
Menswear
The boxy, structured, elegantly oversized profile of a menswear-inspired coat—from a classic crombie to a double-breasted overcoat—is always cool. Worn over a little dress and opaque tights, it reads just the right amount of sexy, too.
Cape
When a bit of drama is in order, use a cape as an alternative to the everyday coat—it elevates everything from chunky knits to jeans to office separates.
Faux Fur
Don't be afraid to have fun with texture—a faux-fur coat instantly brightens up a chilly day and takes nighttime looks to the next level.