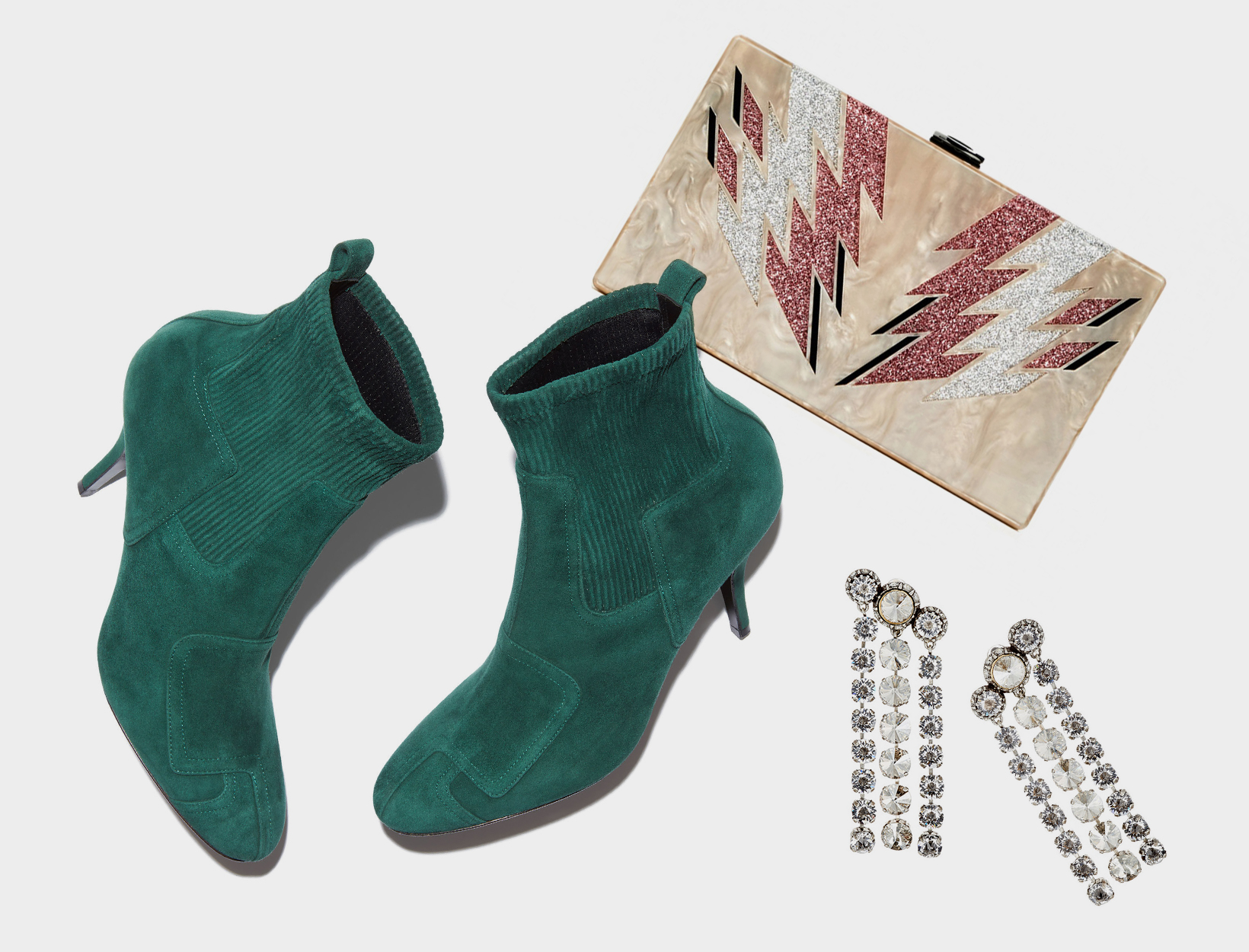 The 2016 Holiday Accessory Guide
Unless you're going for full-on glitter, when it comes to nailing holiday accessories, love is in the subtle nuances. (Best part: They don't look out of place the rest of the year.)
Little Black Shoes
Think outside the basic-pump box: Delicate jeweled flats and satin slides pair well with shorter hemlines, while elaborate heels and glam details go a long way toward dressing up a streamlined jumpsuit.
Mini Bags
Graphic lucite clutches are a sure thing for dressing up even the simplest LBD—however, pop-of–color and embellished-strap cross–body bags are a great alternative should you choose to go hands free.
Big Earrings
Whether you go for an elegant up-do or tussled waves, dangly, sparkly earrings add instant drama with minimal effort—just add a swipe of crimson lipstick.
Indoor-Outdoor Scarves
Opting for a scarf that's not too heavy or oversized means that practicality doesn't have to stand in the way of aesthetics, particularly when keeping a bare shoulder warm at a cocktail party.
Statement Necklaces
To get the most wow-factor out of a statement necklace (chokers are especially of-the-moment) let an all-black piece act as a backdrop: We like curve-hugging turtlenecks for day and plunging necklines for night.
Ankle Boots
Amping up denim is a tried-and-true holiday dressing technique—jewel-tone, lace, and luxe suede ankle boots get the job done in a way that's easy to incorporate into the everyday.