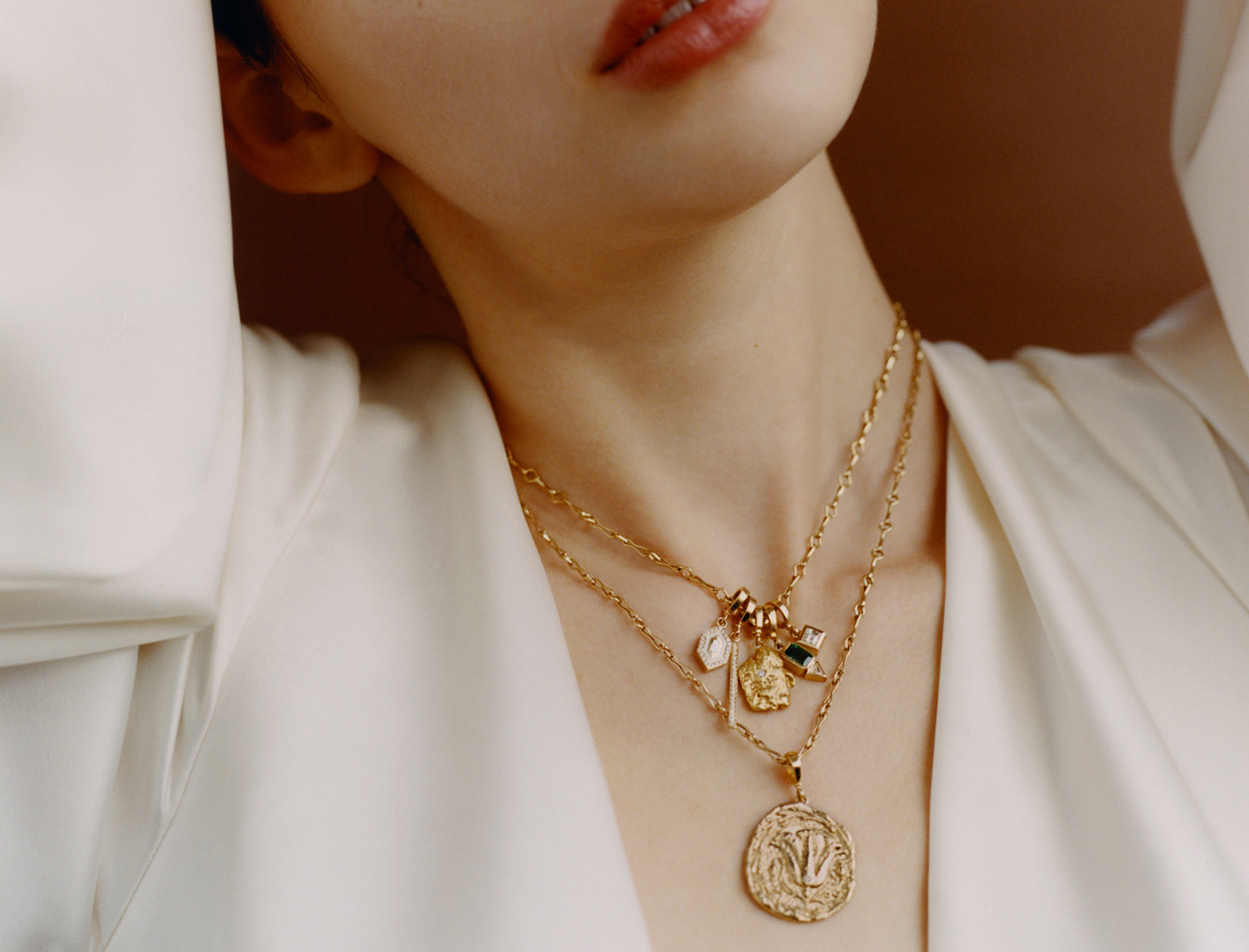 The Mood-Lifting Power of Symbolic Jewelry
Few things can bring joy as simply (or as swiftly) as putting on a stunning piece of jewelry—especially one of the near-and-dear-to-your-heart variety. Even the staunchest of minimalists has a special, albeit streamlined collection of solid-gold-somethings that stealthily mean a lot. Say, an heirloom locket. Or earrings that moonlight as lucky charms. Or perhaps most famously: a symbolic sparkler that rarely leaves the ring finger.
In the spirit of manifesting, we've rounded up six brands that do personal talismans the best—from symbolic gemstones to never-take-them-off neck-party additions—because honestly, we could all use a little extra joy right now.
Foundrae
HEART DEALER
Foundrae, a brand known for its use of archetypal mythological and classical symbols, has always created elegant, modern heirloom-feeling pieces. With this collection, designed exclusively for goop, crystal-sealed hearts celebrate the seven types of love as defined by the ancient Greeks: romance, friendship, love for humanity, love between a parent and a child, flirtation, love founded on duty and reason, and—arguably the most important—the lifelong journey of self-love.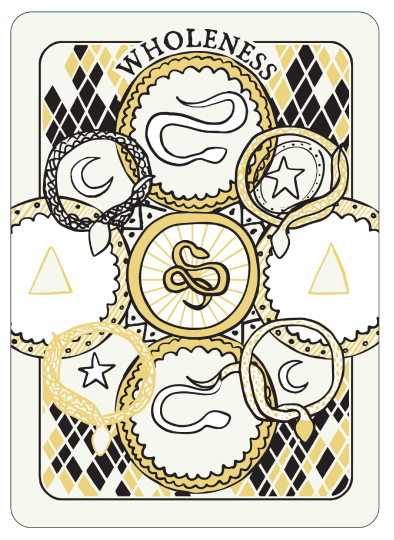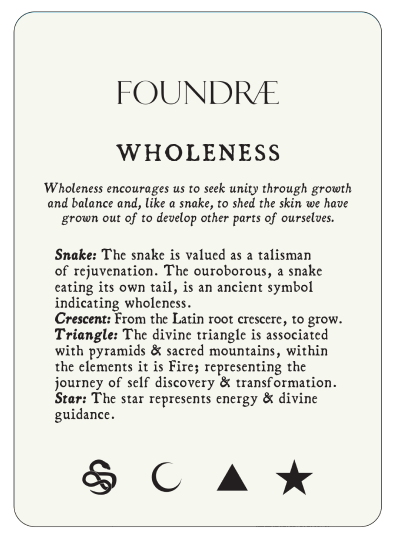 "Wholeness encourages us to seek unity through growth and balance and, like a snake, to shed the skin we have grown out of to develop other parts of ourselves." —Beth Bugdaycay, Foundrae cofounder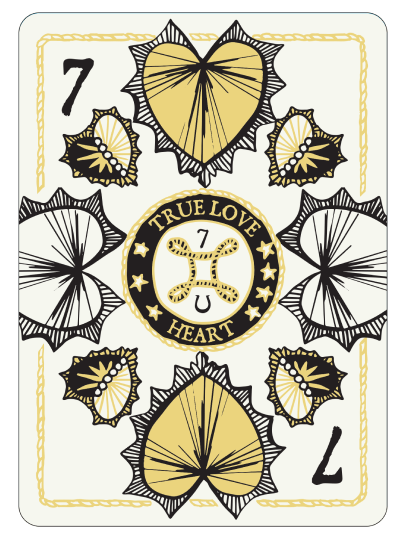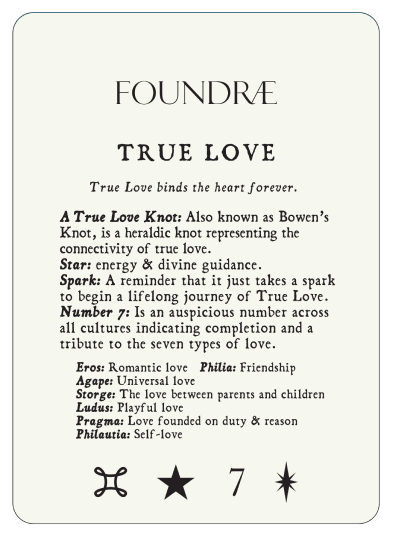 Jennifer Meyer
CHARM CANDY
There's something wildly appealing, even reassuring, about having all your good luck charms in one place. Jen Meyer's pendant necklace is embellished with a bevy of fortune-finding symbols, including a horseshoe (said to protect against evil spirits), an elephant (a Buddhist sign for prosperity), and a four-leaf clover (the leaves represent faith, hope, love, and success).
"Known for its protective qualities, each ocean-blue turquoise is
one-of-a-kind."
—Jennifer Meyer
Ariel Gordon
PERSONAL EFFECT
The queen of custom jewelry, Ariel Gordon one-ups the humble nameplate necklace with a cheery mantra on a chain, dog tags adorned with star signs, and statement-making studs, which happen to make a failproof custom gift. These are the buy-now, love-forever items you'll never take off. The Good Vibrations necklace in particular is the soothing reminder we need in these very wild times.
"I want my pieces to be an extension of the woman wearing them: tangible symbols of those she holds dear to her heart or a happy occasion in her life."
—Ariel Gordon
Azlee
CLASSICAL ROCK
An Art Deco emerald ring to attract vitality, ethereal moonstones to symbolize new beginnings, and a Grecian-coin-inspired pendant to ward off negativity—Azlee borrows from bygone eras to stunningly modern effect.
This necklace is a limited-edition design—there were only thirty made (and fun fact, they're all numbered on the back). The swimming dolphins are a nod to Hinduism, symbolizing love and guidance.
Mateo
GREEN PARTY
If you're big into crystal healing, you know that nothing quite rivals the power of stones. We're especially into these glittering green amethysts—they're said to transmute bad energy into love—and the conflict-free diamonds, of course, which are expertly cut, by hand, in New York.
Sophie Buhai
TAKE HEART
Inspired by the founder's first-ever piece of jewelry given to her by her grandmother, this teeny-tiny pendant is, quite simply, adorable. And if dainty's not your vibe, Buhai's silver drop earrings are anything but.