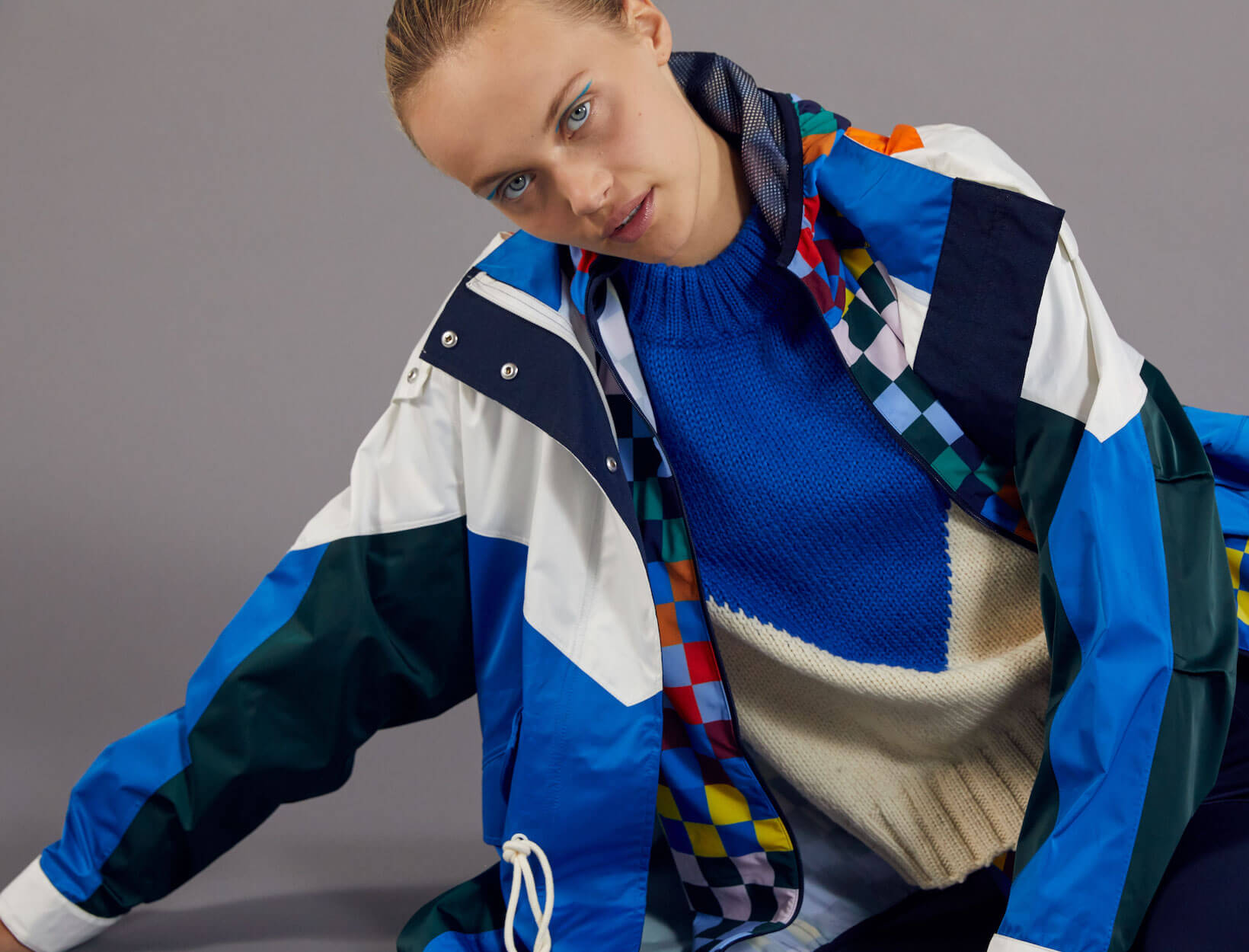 Sporty Layers for Embracing the Elements
Bright Bauhaus colors. Futuristic parachute fabrics. Eighties après-ski textures. Three design motifs that have nothing in common. But here's the thing: Opposites attract. Particularly when they come together in the form of performance wear. And if the tech-heavy runways serve as any indication, the sport-centric look is going strong. In fact, it's dropping in the goop shop at a meteoric clip.
HIGHLAND GAMES
ASTRO TURF

SPORTMAX DRESS, $1,350, VEST, $675, COAT, $3,490, and BOOTS, $1,150, all available at Max Mara Beverly Hills.
ARIZONA STATE
ASPEN EXTREME
THE NORDIC ROUTE
GO FOR GRUNGE
SHOP THE STORY