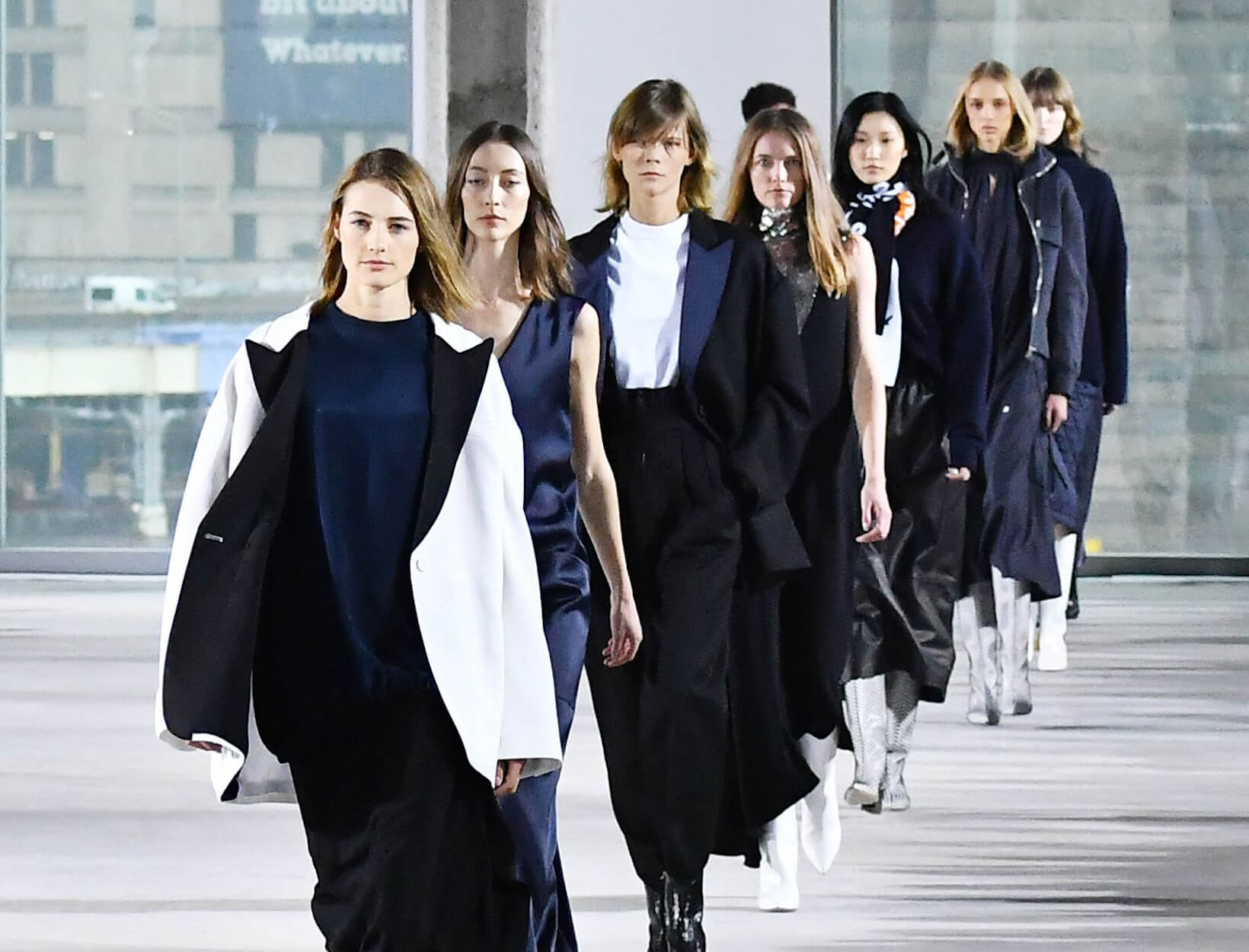 The line-up at Tibi's Fall/Winter 2018 show
according to ali
Mrs. Herrera's Final Bow,
a Pizza Pit Stop & More from NYFW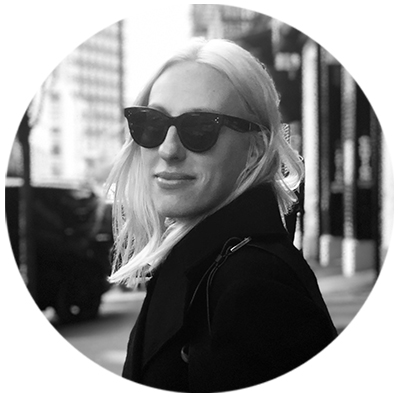 Ali Pew is new to goop and her post as fashion director sends her packing. A lot. There are now more fashion weeks than we can count and photo shoots won't style themselves. This is our chance to live vicariously.
RUNWAY REPORT
Art, in one form or another, seemed to be an ongoing theme of New York Fashion Week, Fall 2018—starting with The Row's sculpture garden and ending with Rosie Assoulin's marble prints and happy, mid-century-looking color blocking. On the other end of the spectrum, Laura Vassar and Kristopher Brock's modern take on romance and Victoria Beckham's draped and layered compositions had a distinct cinematic approach.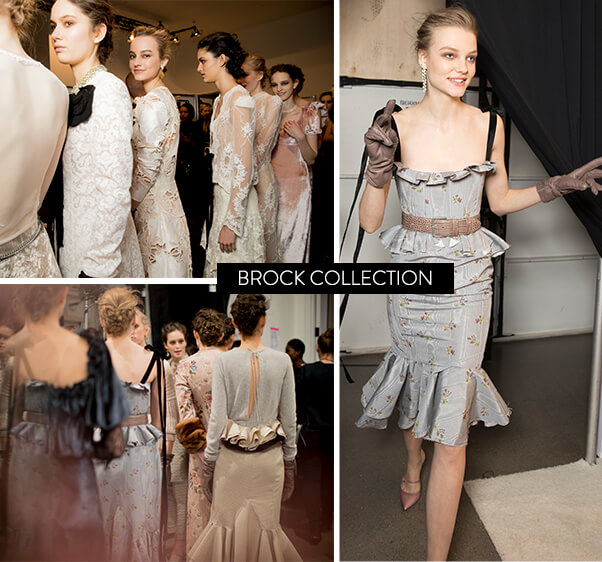 Images courtesy of Brock Collection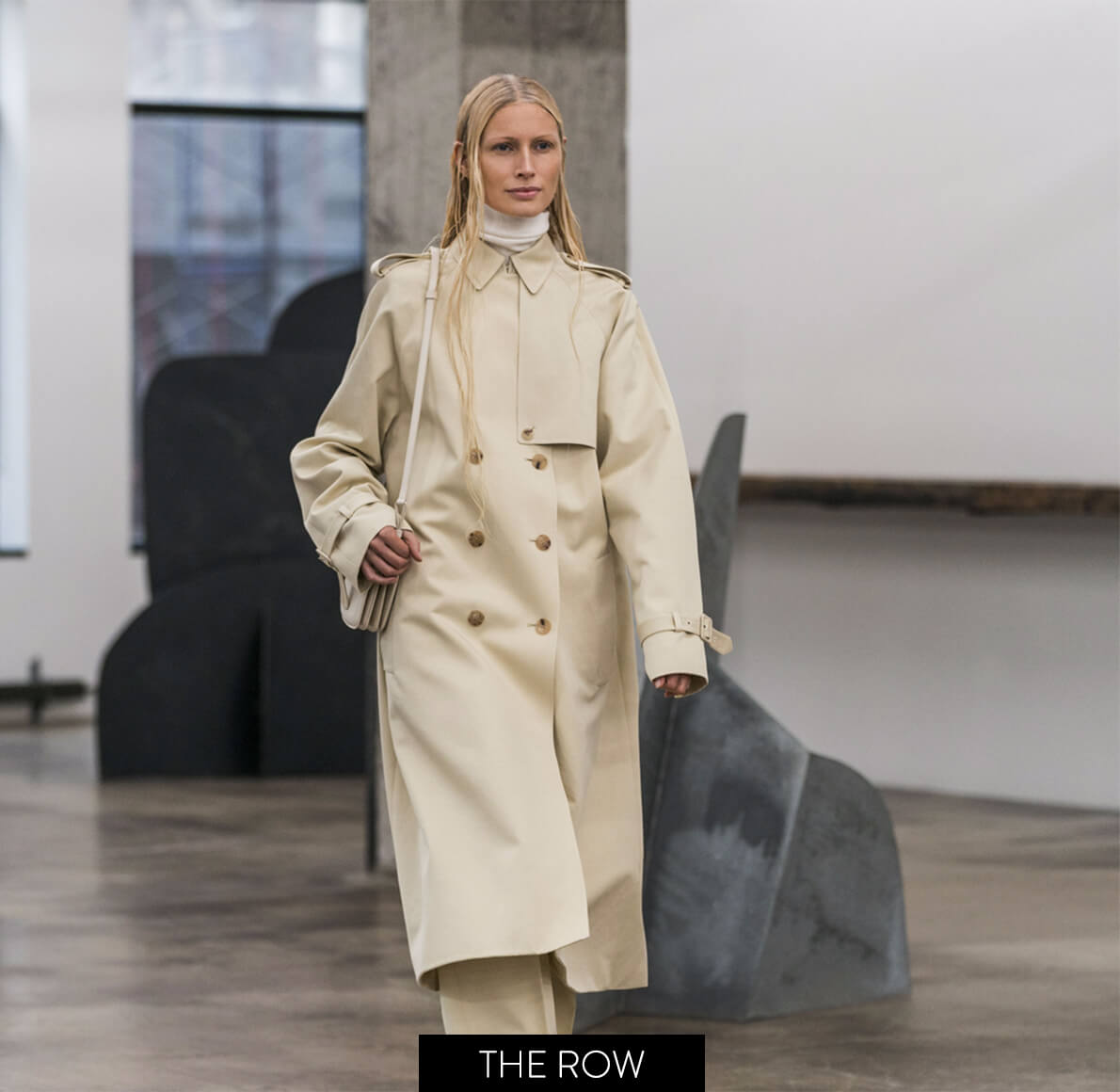 PERFECT SETS
Fall florals on runways were the other constant. Tory Burch's carnation field sat magically between the tiled arches at the base of the Brooklyn Bridge, while Nicki Zimmerman took a top-to-bottom approach with blooming wallpaper that matched the clothes. Very chic!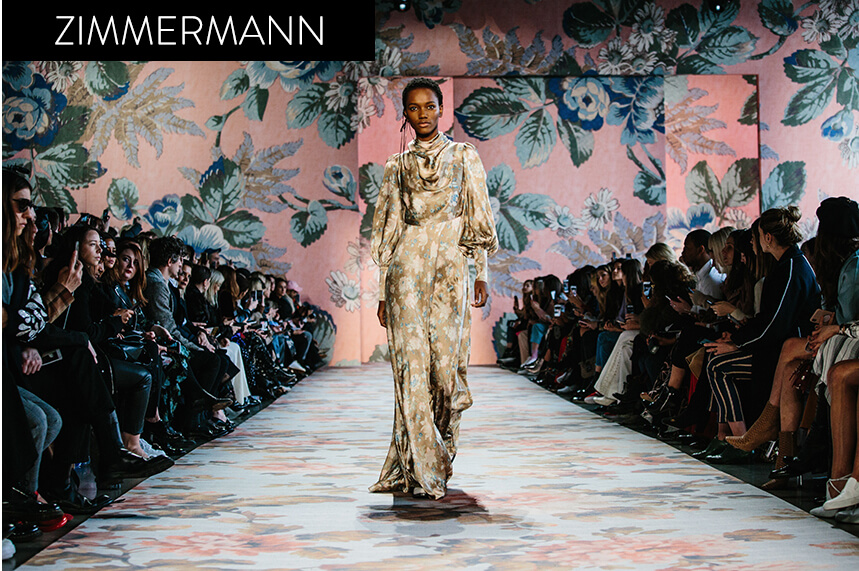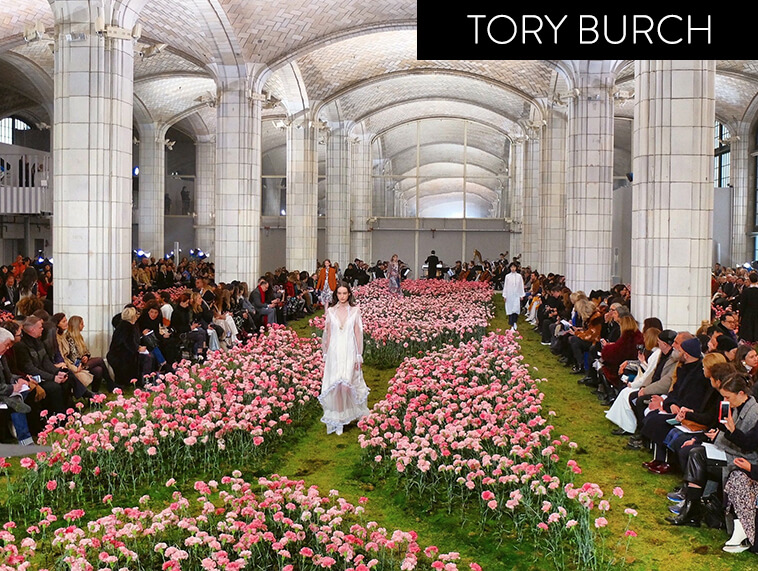 ---
CAROLINA HERRERA'S FINAL SHOW
The white shirt tribute to celebrate Mrs. Herrera's last show, held at the MoMa no less, gave me chills. I felt so honored to have met such a legend and to witness her and her team put on a gorgeous finale.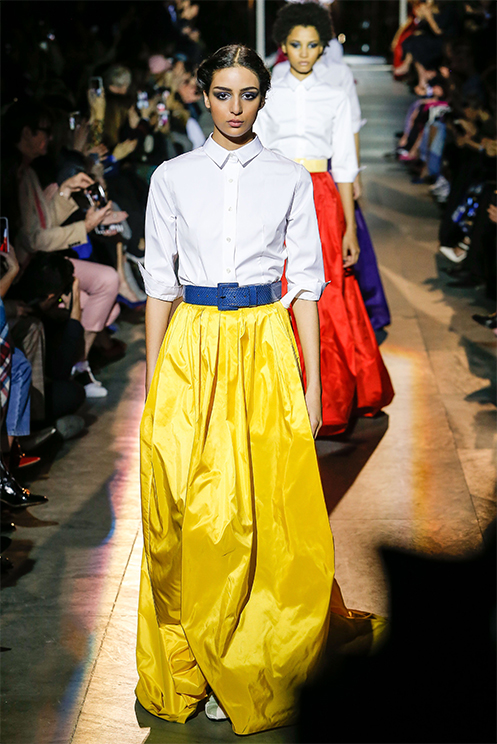 calm in the crazy
The chaos of fashion week can really get to you. I'm counting on this crystal to block out any bad energy. Thanks, Mary-Kate and Ashley!
BAR TAB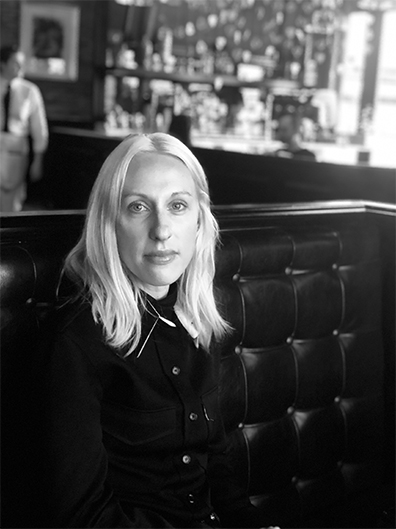 You can't leave NYC without hitting up: Pasquale Jones (sometimes I get it delivered to the hotel); La Mercerie for coffee and you just can't beat the decor; The Blue Box Café, because it will make you feel like an "uptown lady" in a good way; ATLA for fish tacos.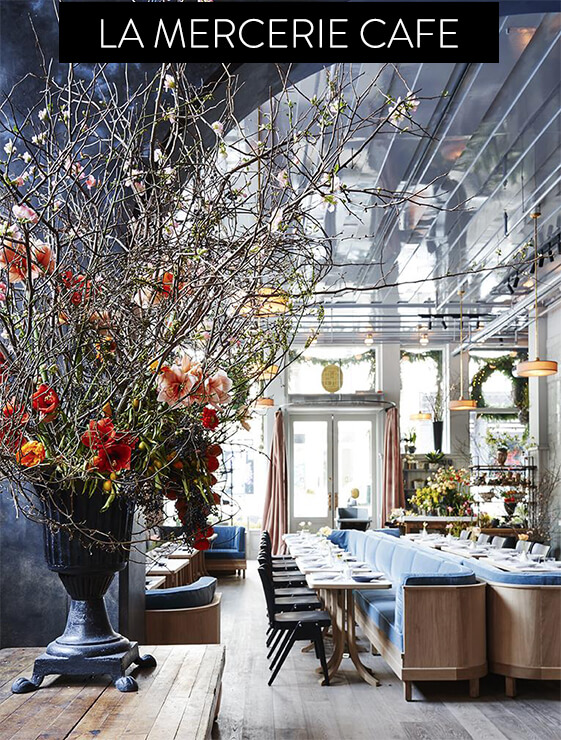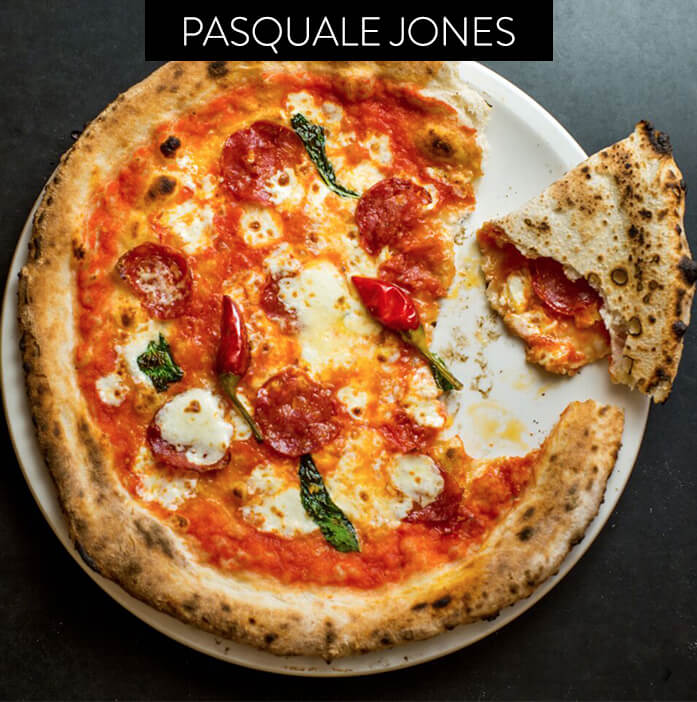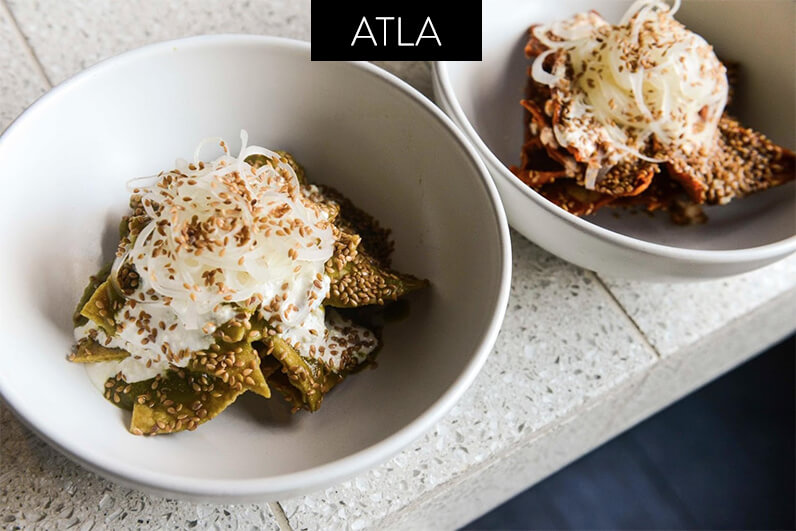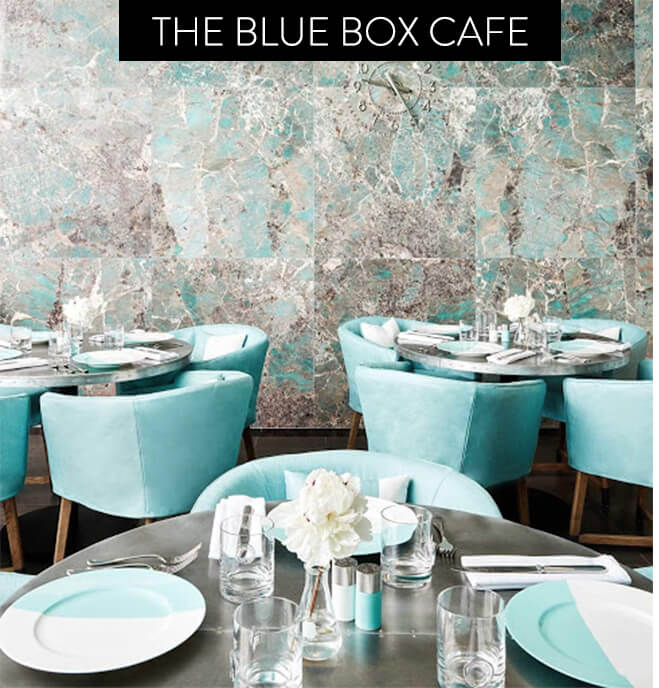 ---
Necessary Detour
David Hockney is one of my favorite artists. And though I've caught the past two Hockney exhibits in London, the MET never disappoints. Nothing clears the mind better than a quiet walk through a museum. I like to think of "Mr. and Mrs. Clark and Percy" as a family portrait (my husband and I have a white cat).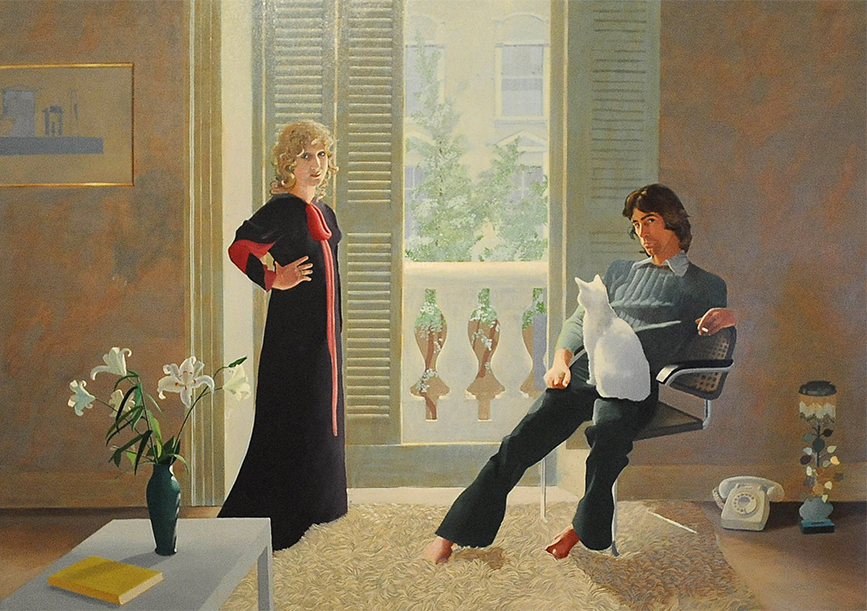 'Mr and Mrs Clark and Percy' 1970-1971, by David Hockney
Retail Therapy
Laure Hériard Dubreuil brought Miami's brightness with her when she introduced The Webster to Soho this past winter. The buy from some of my favorite designers, including Céline, Proenza Schouler, and Loewe, is eclectic and directional in a way that's still easy to navigate.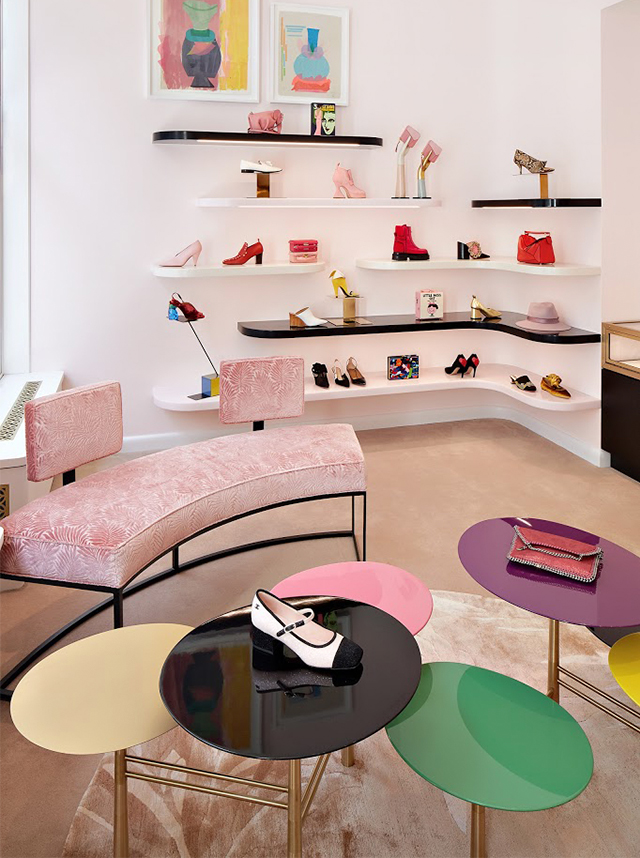 rest stop
11 Howard is minimal and modern, complete with chic grey-and-bronze bathrooms in the guestrooms and a library on the second floor to grab lunch and get some work done. Plus, the Soho location is perfect for getting anywhere in 20 minutes or less.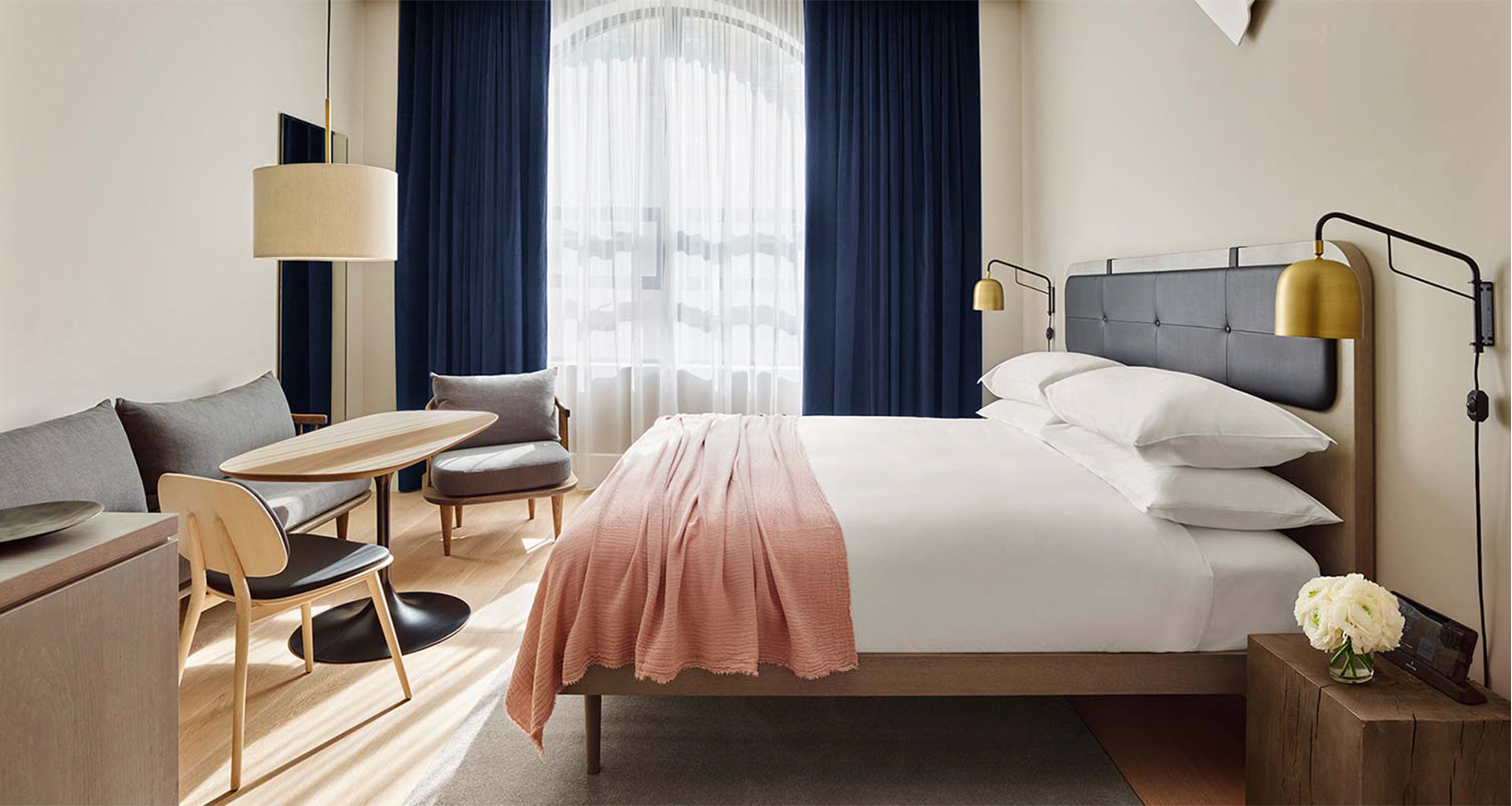 packing list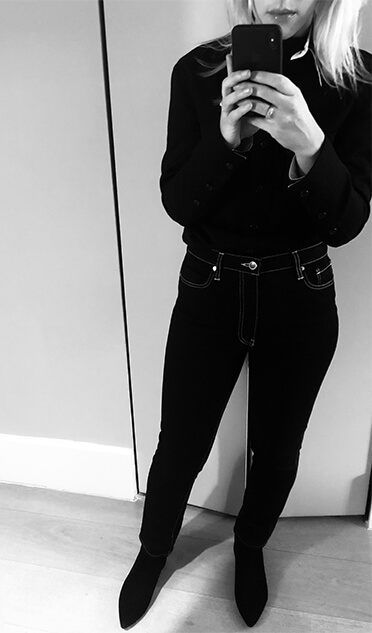 In the interest of keeping my luggage from weighing me down, my fashion week outfit formula is pretty simple: navy and black basics serve as the base, then coats and bags are switched out as needed. That's it.
top shelf
I use the goop by Juice Beauty exfoliating mask every other night, it makes me feel like a new person, then I mix a calming serum with face cream to counteract the mask and even tone before applying eye cream. (I'm actually an eye cream obsessive, I dip into it at least three times throughout the day.) Meanwhile, lip balm keeps my lips moisturized in this dry NYC air.
My Fall Pre-Order
Seeing what's coming up two seasons from now means my shopping list is already bursting at the seams. A beautiful trench is something I'll hold onto forever (I especially love the leather rope detailing on the Rosetta)—it's so worth a splurge. I always like to add sporty elements into my wardrobe and the royal-blue Derek Lam sweater is such a great layering piece. My new favorite Beaufille does two things I love—a midi hemline and puff sleeves—really well. And finally, Khaite's straight-leg pants and cardigan (cardigan is the new pullover!) are timeless.